The very next day after their wedding, Hemant Babu and Michelle Chawla packed their bags and set off, not for their honeymoon, but to live in an unglamorous tribal village, Dahanu. Their parents thought the newly married will be back in Mumbai in a few days' time. But it's been eleven long years now – the couple have made Dahanu their home, contributing to the lives of the Warli tribes and to the ecology of this once barren land.
Dahanu, 120 kilometers off Mumbai, is home to the Warli tribes; ecologically fragile and largely ignored by what we call 'development'. Hemant had a piece of land there and by nurturing this land to become a lush chickoo orchard, they started a journey in steering Dahanu towards change. Hemant, a journalist, and Michelle, a social worker would have loved to have a quiet life of writing and farming in the idyllic village, but Dahanu refused to give them that.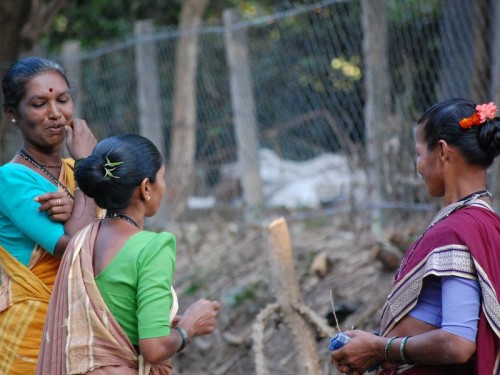 There was a lot to be done. In every corner of Dahanu, the couple saw the opportunity to develop something or the other. Putting their experience together they decided to take a threefold approach for Dahanu – Education, Environment Protection and Community Media. So they went on to start a school, create organic farms, establish community radio and created an unparalleled 'oral-history' of the Warli tribes. Through these mediums they wanted to address the problems of social exclusion and lack of voice, which lie at the root of poverty.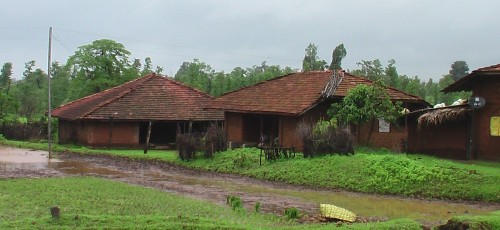 Michelle took up the job of educating the tribal kids and started the Tamarind Tree School. Reluctant and skeptical as the tribe was, that Michelle got just a handful of students, including her two children, to start the school with. The classrooms were built to resemble the little village huts, reassuring the villagers that they needn't worry about alienation. Slowly, the villagers started trusting the school and grew to have over 200 students. The children learn through play, speak English and are learning technology too. You'll be surprised to hear that a 2nd standard student at Michelle's School sends emails!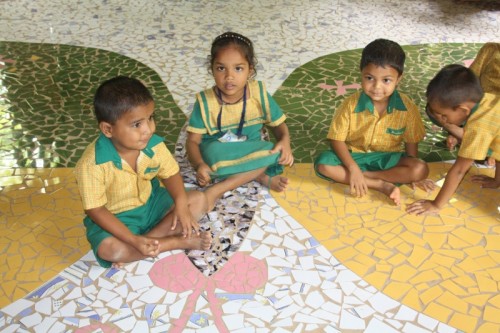 Michelle was clear that the service of the School will not be given for free and priced the fee at Rs 200/month. This was needed to create a sense of value and worth around education. This also meant that many parents found it difficult to fund their children's education. This called for an initiative to economically empower the parents. Michelle and Hemant started a self-help group called 'Gandhiana' and encouraged the parents to practice organic farming. Introducing Gandhiana was to achieve two things – create entrepreneurs out of the tribal farmers and to support the delicate ecosystem of the village. Towards environment protection, they ran many campaigns to check pollution control and encourage judicial use of natural resources.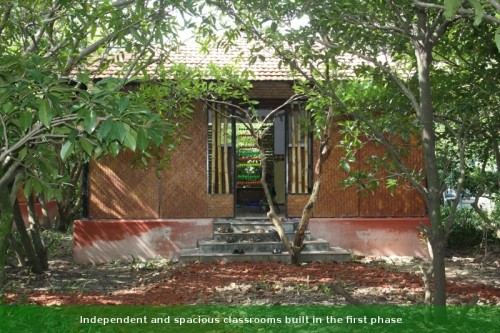 The history of the community is as fragile as its eco-system. The couple decided to record the voices of history that the tribe carried. Through their extensive initiative unfolded the folklore, myths, legends, wisdom, stories of exploitation, trauma of land grab, and stories that were clever and respectful of even the tiniest creatures on earth. You can get a glimpse of the Oral History Project on Youtube.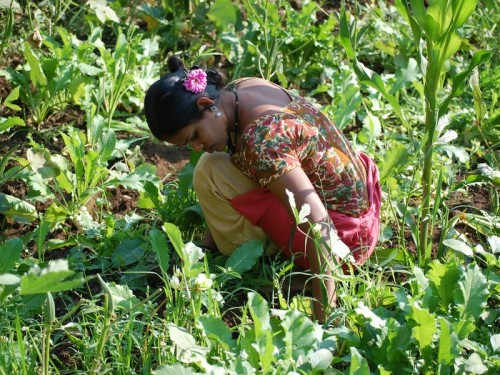 While they recorded the history of the tribes, they also thought it was equally important to give a voice to the present time of the tribes. This initiated the community radio project in Dahanu. Hemant became a self-taught technician on Radio Frequency and Air waves. Discovering that technology can help us re-think and transform our social relations, he went on found an organization called Nomad India – the only one in the non-governmental private sector that manufactures transmission system for community radio stations. Michelle says,
The joke goes that Hemant's farm has transmitters hanging from the trees rather than chikoos. Following the success of Community Radio in Dahanu, Nomad has gone on to set up more than 30 community radio stations in villages across India. Hemant is currently developing a wi-mesh network for the school that will be beamed across the village and children will get access to digital content at home. He believes in the power of technology to reduce social exclusion.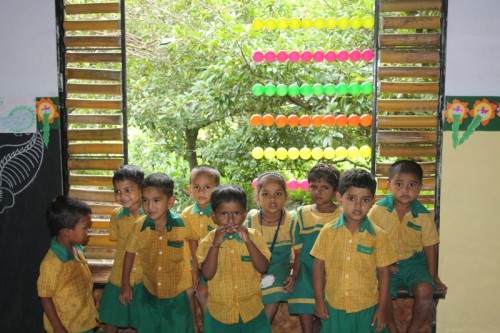 Thanks to the numerous initiatives of Michelle and Hemant, Dahanu has a refreshing milieu today that is empowered with knowledge, media, technology, and a healthy environment. May the tribe of such change makers grow!
For more information on Tamarind Tree, visit – www.tamarindtree.org
Watch The world of Warli Tribes and The Oral History Project
Impact Update on 8/1/2014: We are happy to hear from Michelle that Tamarind Tree got a tremendous response from readers of The Better India. She also informed us that after we published their story, a reporter from the Times Now network contacted them and all of their work was featured in this video.
Ranjini Sivaswamy is a freelance writer and one of the first team members of The Better India. She comes from a mass communication background and is currently a consultant with IIM Bangalore.