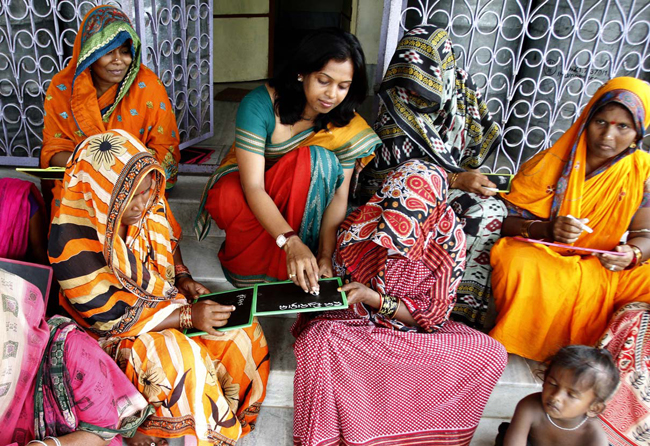 The inspiring stories of these amazing women sarpanches reveal the potential of good grassroots leadership in making a difference.
Rural Indian women haven't always had much by way of social agency or power to formulate strategic choices, control resources and take decisions that affect important life outcomes. This, however, hasn't stopped them from elbowing past certain patriarchal structures to powerful effect.
In the recent years, several women have successfully overcome deep-seated cultural resistance to catalyse change as the head of village councils or gram panchayats.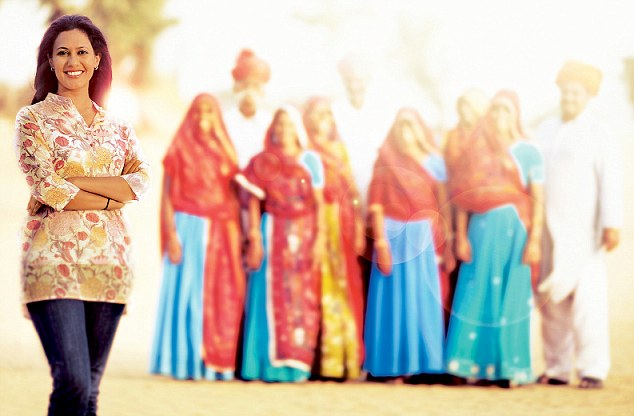 The stories of these dedicated women reveal the potential of good grassroots leadership in making a difference in a country plagued by corruption and inefficiency. Development experts too have widely recognized women's contribution to village leadership as critical to economic progress, healthy civil society, and good governance in India.
Studies published in the Quarterly Journal of Economics in 2009 and in Science magazine in 2012 show that living in a village that had elected a female leader caused villagers to report lower bias against women. By creating empowered female role models, they also led villagers to state higher aspirations for their daughters and to invest more in their education.
Here are 10 incredible women sarpanch leaders who have made a significant difference in their communities while inspiring others in the process.
1.  Chhavi Rajawat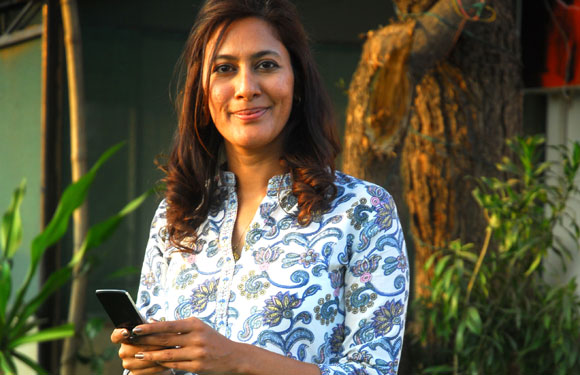 One of India's youngest sarpanches, Chhavi Rajawat is a one-woman army who seeks to drag her impoverished ancestral village in the desert state of Rajasthan into the 21st Century. In 2010, the MBA graduate quit her corporate career with one of the country's biggest telecom firms to become the sarpanch of Soda and has been working ever since to bring clean water, solar power, paved roads, toilets and a bank to the village. The cyber-savvy 36-year-old, often hailed as the changing face of rural Rajasthan, also made a well-received address to delegates at the UN"s 11th Infopoverty World Conference in 2011.
To contact her, click here.
2. Sushma Bhadu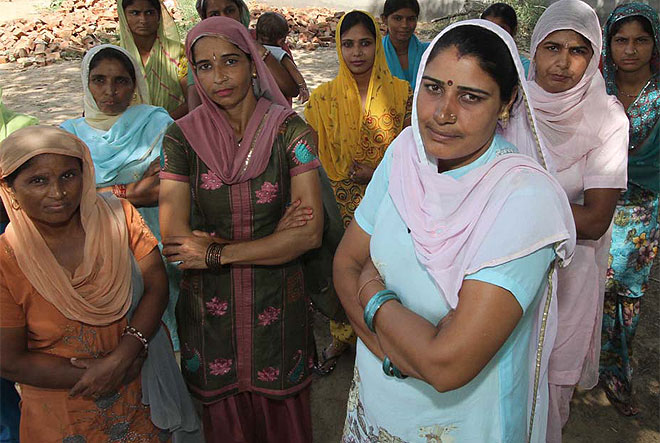 In a state that is known to reject the girl child, Sushma Bhadu has managed to make her village of Dhani Miyan Khan, a 'model' when it comes to women's rights and the survival of daughters. Elected in 2010 as the sarpanch of three villages, Salam Khera, Chablamori and Dhani Miyan Khan, she fought the centuries-old cultural tradition that dictates she be covered with a ghunghat in public places.
The mother of three also built a training centre for women and ensured that every village child went to school. Under her guidance, her village won many awards for its good sanitary conditions, zero dropout rate and the best sex ratio among all villages in Haryana.
3. Meena Behen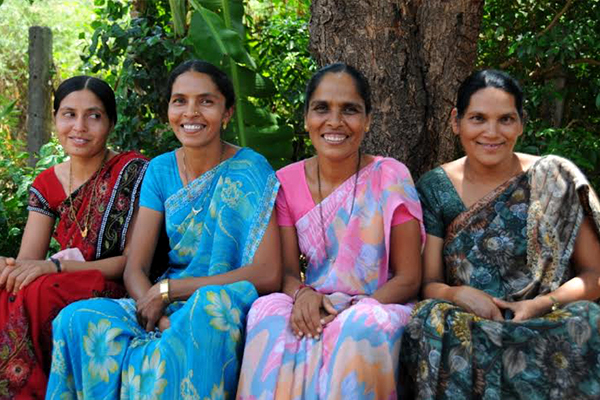 Meena Behen, the first woman sarpanch from a village in Gujarat, in the district Vyara, heads an all-women panchayat board. In a patriarchal society, where women were never allowed outside their houses, not even allowed to talk in front of men, Meena dared to bring about change and succeeded. Gaining confidence and leadership skills while running a self-help group  (helped by World Vision India), Meena worked hard to empower the women of her village while improving basic infrastructure like roads, hospitals and schools.
4. Vandana Bahadur Maida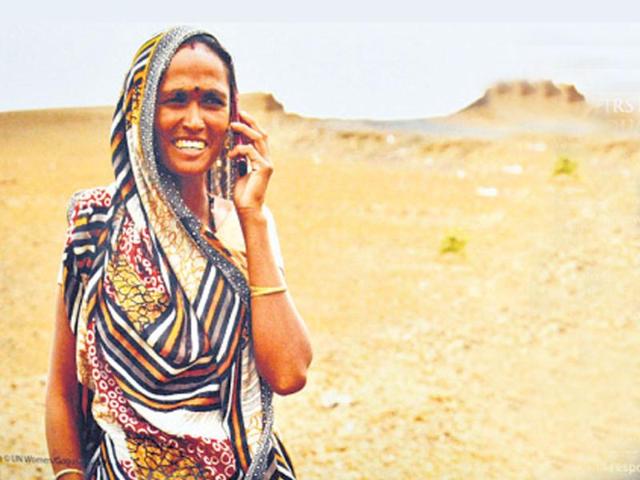 Once a quiet homemaker, few in Vandana Bahadur Maida's sleepy village would have imagined that she would one day be making plans to build bridges and schools and solving some critical livelihood problems of her people. Nonetheless, today, such activities are a part of her daily life in Khankhandvi village of Madhya Pradesh. Despite family opposition and prevalent patriarchal norms, she not only stood for local elections but ended up becoming the first female head of her village panchayat. Her work also got her featured in the UN women calendar of 2013.
5. Arati Devi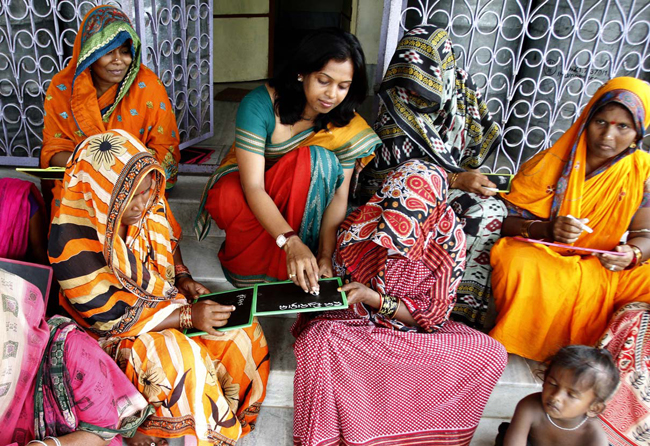 Former investment banker, Arati Devi chose to leave her plush job to make a difference in her village Dhunkapara in Odisha. One of India's youngest sarpanchs, Arati is considered one of the most active ones too. Other than launching a campaign to revive traditional folk art in her village, she also ensures that the benefits of the various government schemes reaches the people who need it the most. Arati's wonderful work was recognized internationally when she was selected to be a part of International Visitors Leadership Program by the US Consulate to speak on the importance transparency and accountability in the government.
To contact her, click here.
---
Also Read: One Woman Is Changing Lives of 3,000 Artisans from Remote Indian Villages with Their Own Help
---
6. Atram Padma Bai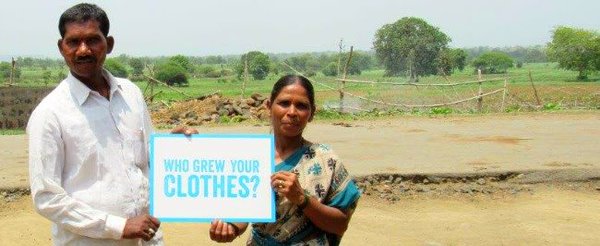 The elected Sarpanch of eight tribal villages in Telangana, with more than 2,000 farmers, 37-year-old Padma Bai was once a poor tribal Girijan farmer who only cultivated cotton, oil seeds and pulses on her 3-acre land. In 2013, she used a Rs. 30,000 loan from an NGO to launch a hiring centre for farming tools such as pick-axes, sickle, spades, hoes and wheelbarrows. Her idea was to lend these tools to poor farmers in neighbouring villages who could not afford them, at a marginal rate. Other than using the income to build roads in the village, she has also managed to get government funds for rainwater harvesting and to install a water pump that will make clean water available in the village school.
7. Bhakti Sharma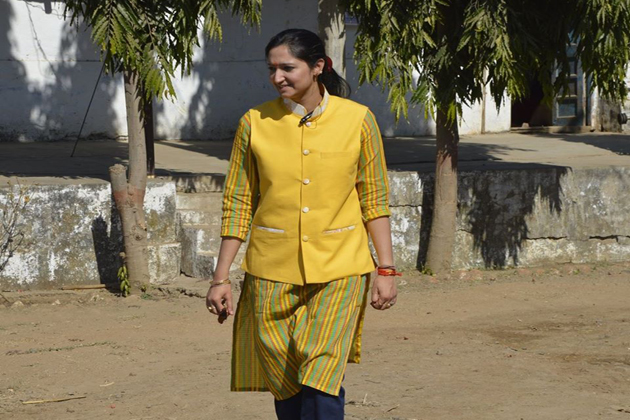 In 2016, Bhakti Sharma, who returned from the United States to successfully contest sarpanch election in Barkhedi Abdulla village on the outskirts of Bhopal, was included in the list of top 100 most influential women in India. A post graduate in political science, Bhakti had shifted to the US with her uncle's family in Texas after completing studies.
However, Bhakti realised that she wanted to serve the society and returned to her native village in India, refusing jobs with hefty packages in the US. Having decided to pursue full-time social work, in November 2014, she decided to take the electoral plunge and  was elected the sarpanch of Barkhedi. By ensuring the effective implementation of government schemes on ground, the hard-working 27-year-old hopes to make Barkhedi a model panchayat
To contact her, click here.
8. Radha Devi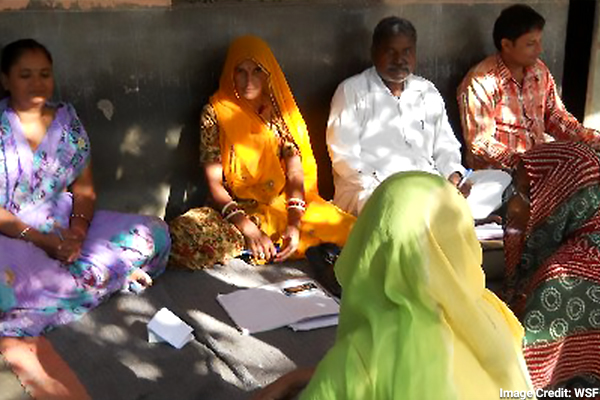 In Bhadsiya village, 115 km from the district headquarters of Nagaur in the heart of Rajasthan, students of the Government Girls Higher Secondary School used to skip classes and lug heavy buckets of water from a hand pump outside the compound to the kitchen, where their midday meal was prepared.When sarpanch Radha Devi came to know of this, she was furious. Not only did she pull up the principal for getting the students to do work that was outside their curriculum, she also motivated the young girls to attend school regularly.
This is just one of the many ways in which the dynamic sarpanch (who has herself studied only up to class 5) has ensured a fall in the dropout rate in the three institutions under the panchayat and increased enrolment as well as literacy rate.
9. Hinal Patel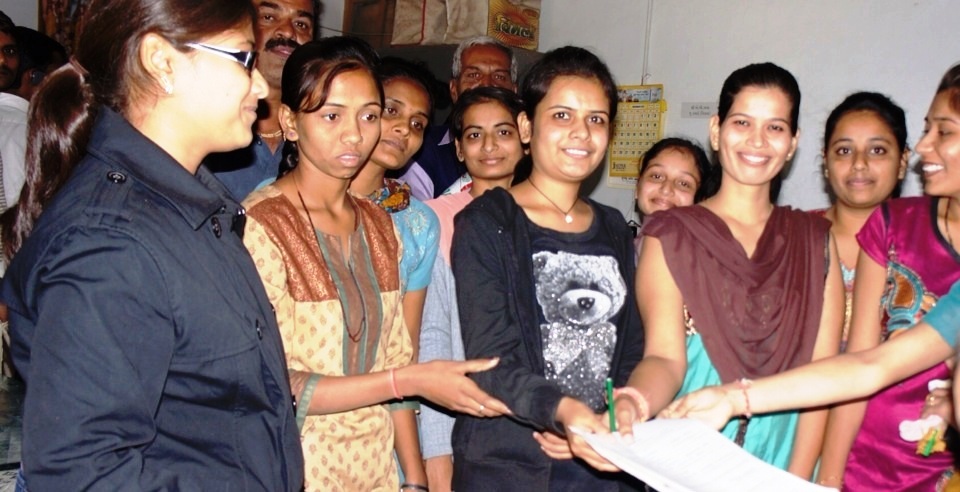 Hinal Patel is a nursing graduate, Radha Patel is an engineer, Nisha Patel works as a manager at a motorbike showroom while Viralben Sarvaiya is a pharma student. Busy with their jobs and studies during the week, the young women make it a point to meet each other and eight others every Sunday at Hinal's home. This is not your ordinary close-knit group that hangs out to swap gossip or talk about their latest crush; they are the competent members of the all-women Gram Panchayat of Sisva village in Gujarat's Anand district.
Under the able leadership of Sarpanch Hinal Patel, 12 women, all of whom are unmarried, well-qualified and between 21 and 26 years, have been efficiently chalking out and implementing a sound development agenda for their village ever since they were elected for the job in 2011.
10. Nauroti Devi
A resident of Harmada village in Ajmer district of Rajasthan, 74-year-old Nauroti was born in an extremely underprivileged family of the Dalit community. She never had the opportunity to attend school or gain any formal education and worked at a road construction site, cutting stones for a living. As a wage labour, she led the mobilisation of 700 labourers and ensured payment of minimum wages.
Inspired by the victory, she joined the six-month-long literacy training programme at Barefoot College in Tilonia and was elected the sarpanch of her village in 2010. Other than developing basic infrastructure of the village, the cyber-savvy septuagenarian sarpanch has also trained a large number of village women in the use of computers.
---
Also Read: How One Determined Woman Single-handedly Electrified Her Village and Took on the Timber Mafia
---
We bring stories straight from the heart of India, to inspire millions and create a wave of impact. Our positive movement is growing bigger everyday, and we would love for you to join it.
Please contribute whatever you can, every little penny helps our team in bringing you more stories that support dreams and spread hope.