Dealing with near-death experiences and life-threatening accidents can be a difficult experience in any circumstance. Binay Kumar, a former Navy officer, experienced this trauma first-hand, but refused to give up on his spirit and determination to recover.
Binay Kumar is originally from Cuttack, Odisha, but has travelled across different states and mountain ranges on his bike in India. He has served in the Indian Navy, and is also a professional biker, with a permit to ride all over India. But an awful accident changed his life forever!
Binay was leading a group of four riders on a mountain range near Maharashtra. The weather was pleasant and they were having another great experience. Then all of a sudden, the unexpected happened. A bus was moving towards them in thunderous speed. As the road on the mountains is narrow, there was little Binay could do. It looked like the bus driver hadn't seen these bikers at all. Despite their efforts to move towards the edge, the negligent driver zoomed towards Binay, hitting him on the head.
Binay did not even lose complete consciousness for the difficult and painful 48-hour journey to the hospital. He remembers his friends calling the ambulance, getting help from a nurse, and also admitting him in a hospital. They even informed his parents, who rushed to the hospital.
This accident sparked the toughest, yet most meaningful, months of Binay's life.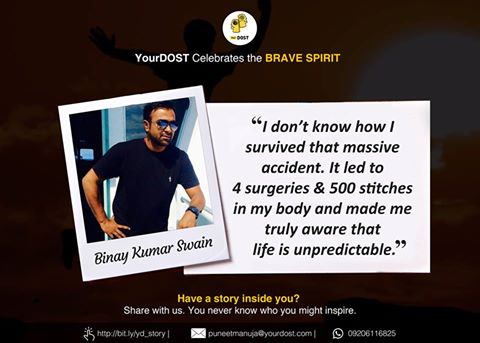 Binay was confined to a wheelchair for two months after the surgeries and innumerable doctor visits. He had four surgeries, which put seven screws in his knees and two plates in his arm. The multiple fractures and torn ligaments in his knee needed 500 stitches. For weeks together, he couldn't even swallow food. The pain was so much that he could neither sleep, nor stay awake peacefully. Internally, he was breaking down. His parents looked devastated at the possibility that he might never walk normally again.
Always a strong man, Binay knew that expressing his despair would only increase his parents' ordeal. He convinced himself he needed to smile, and assured his parents he was fine. He always told them that the accident was just a phase which would pass. Binay narrated a particular incident, when his mother, amidst tears, asked him, "Why did it happen to you out of so many people out there in the word biking at the same time as you? Why?"
He had no answer for a while, but then thinking aloud, he said, "Maybe because I am strong enough to bear this."
As days passed, his wounds started healing. The pain reduced considerably. He always had his friends and family for support. After surviving such a traumatic experience, Binay has a message for everyone, "Life is a fleeting experience, and there is no guarantee to it. Death is inevitable, and it can visit anybody without prior warning. It is important to be grateful for every moment. The time you spend with your loved ones is precious."
Today, Binay has recovered considerably from the accident, and is a Navigation Officer at Wilhelmsen Ship Management.
He regularly exercises to get healthy sooner, and has plans to rejoin the Navy once he is completely recovered.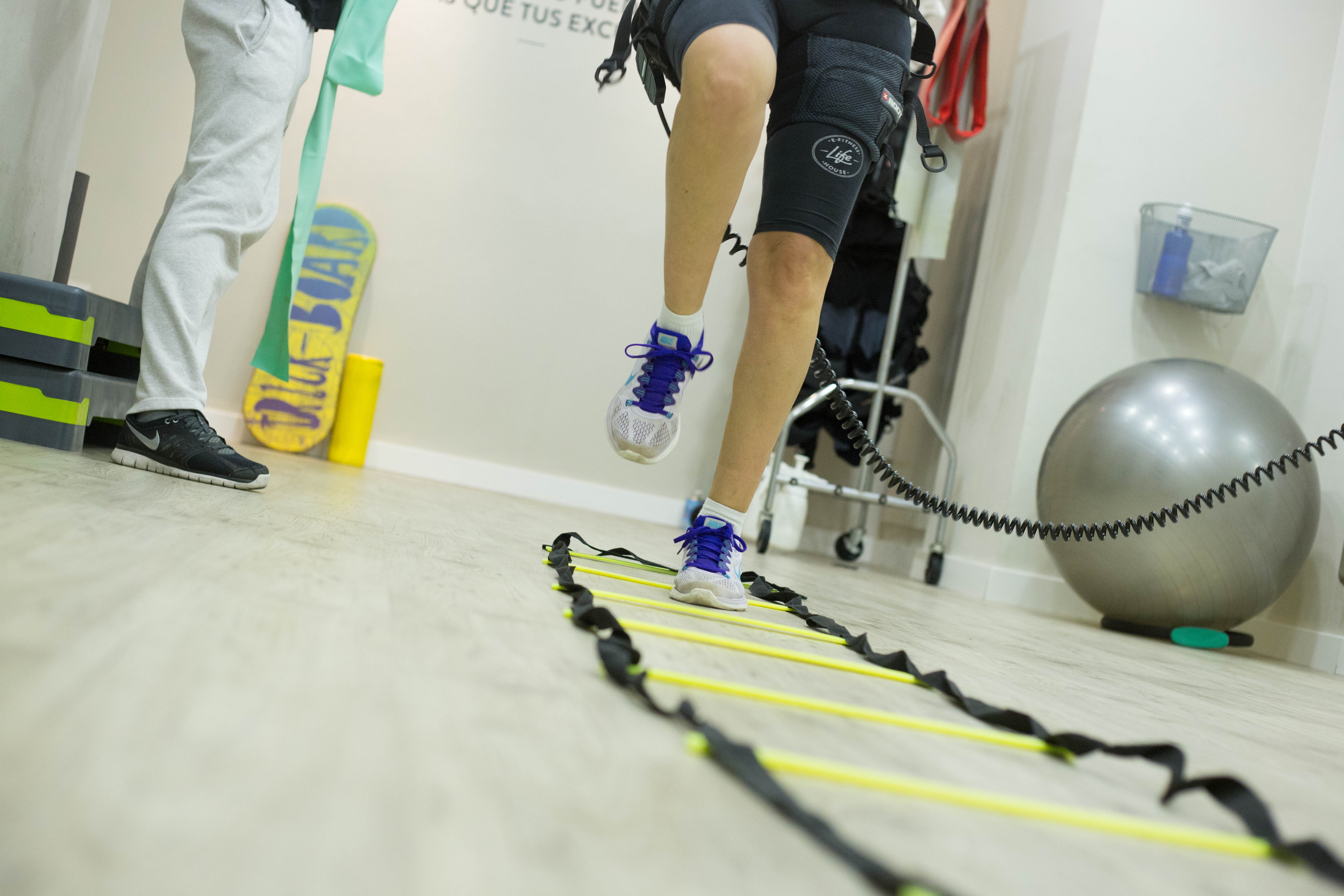 Binay is truly an inspiration, surviving his horrific accident to emerge stronger. His zeal to serve in the Navy despite his condition shows that giving up is definitely not a solution to any problem!
This story was originally published here on YourDOST. If there is any trauma disturbing you, Experts at YourDOST can help you handle your stress better.
Like this story? Or have something to share? Write to us: contact@thebetterindia.com, or connect with us on Facebook and Twitter.
NEW: Click here to get positive news on WhatsApp!