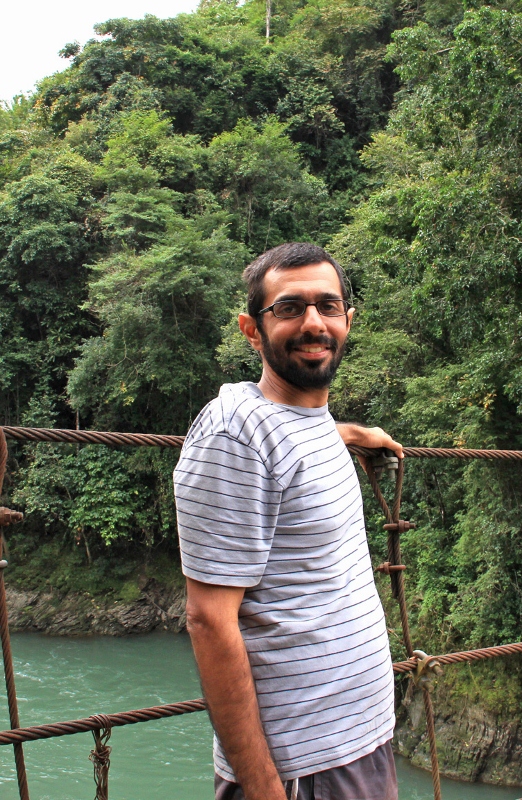 'Responsible tourism' is a lot more than just "not littering" It is about connecting with the local people and their culture, about leaving the environment in a better state than before, about improving lives of the locals, about giving more than taking, and much more. A travel company in North East India is trying to be 'responsible'. Let's find out how.
'Responsible tourism' is a lot more than just "not littering" It is about connecting with the local people and their culture, about leaving the environment in a better state than before, about improving lives of the locals, about giving more than taking, and much more. A travel company that operates in North East India is trying to be 'responsible'. Let's find out how.
All of us have dreamt of going to the North East sometime, but very few of us actually end up going to these beautiful hills. It's a fascinating land shrouded in mystery and many intriguing stories of the area and its various tribes. It's known as the Seven Sisters comprising of Assam, Arunachal Pradesh, Nagaland, Manipur, Tripura, Mizoram and Meghalaya. Now with Sikkim joining in, NE India consists of 8 states.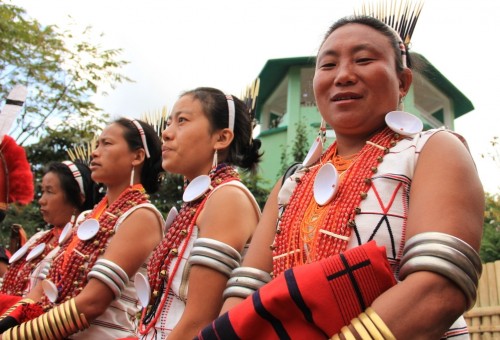 NE India on the one hand has the mighty Brahmaputra River and on the other the Khangchendzonga peak. This region represents the traditional zone between the Indian, Indo-Malayan and Indo-Chinese bio-geographic regions making it the geographical gateway for much of India's flora and fauna.
Most people do not travel here due to fear of insurgency and lack of adequate information being available about the locals and their culture. And, it is this fear that Piran Elavia of Kipepeo is helping people get over by taking them to North East India and enabling them to experience the unspoilt richness of the region.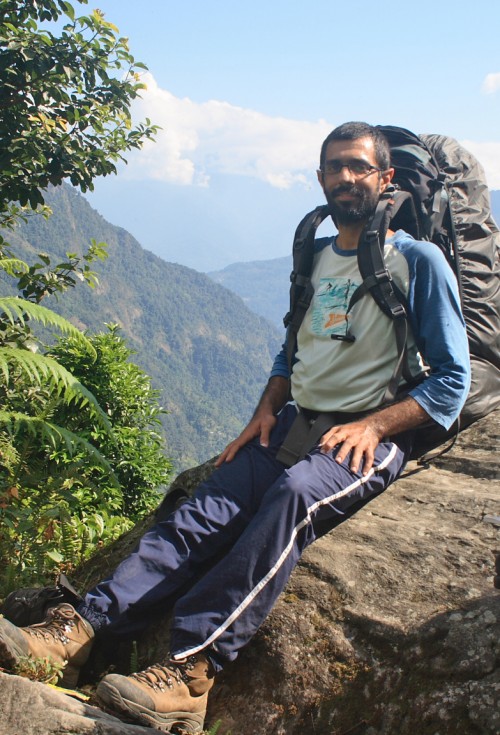 Interestingly, for Elavia too it started with fear. He too was scared of going to the North East initially. But, he was also keen on finding out more about the place to get over that fear. His quest to find out the truth of this place and his love for travel led him to take a sabbatical in 2008 from his well-paying and secure job in an IT company.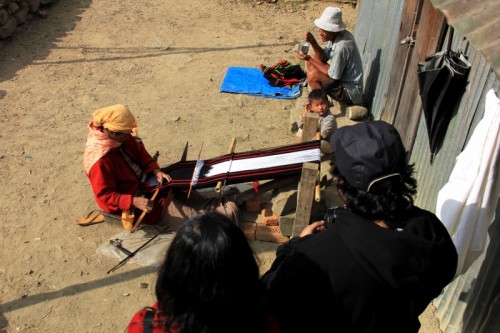 The software professional researched for a few days and found an NGO called 'The Mountain Institute' in Sikkim. The Mountain Institute seeks to preserve mountain environments and advance mountain cultures by promoting worldwide partnerships that create innovative and sustainable solutions to global mountain problems. He decided to volunteer for 'The Mountain Institute' and thus got an opportunity to know the people of North East and learn about its culture. It was not for too long though. Elavia volunteered for just 2 months, but the work got him totally involved with the project.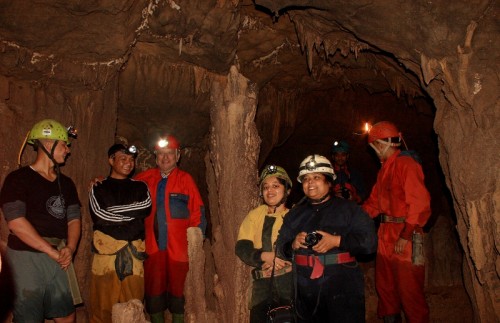 Thoroughly satisfied with his volunteering work, he came back to Mumbai to say a final goodbye to his job and to shift base to North East. "I left Mumbai one day after 26/11 happened and I had no idea what I was getting into," says Elavia. He went back to volunteer for the Mountain Institute for another two months.
Describing his days in NE, Elavia describes that through the NGO that he was volunteering for he met some other people working on various projects in North East India, but the one he found most interesting was a project with the Bodo community in Assam.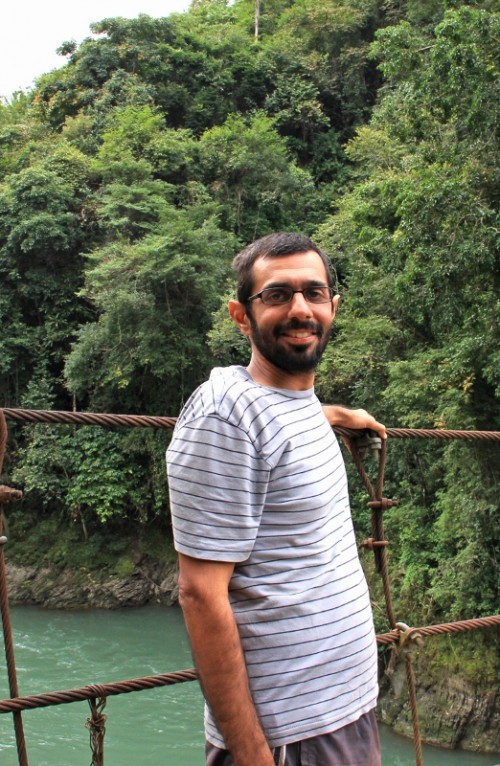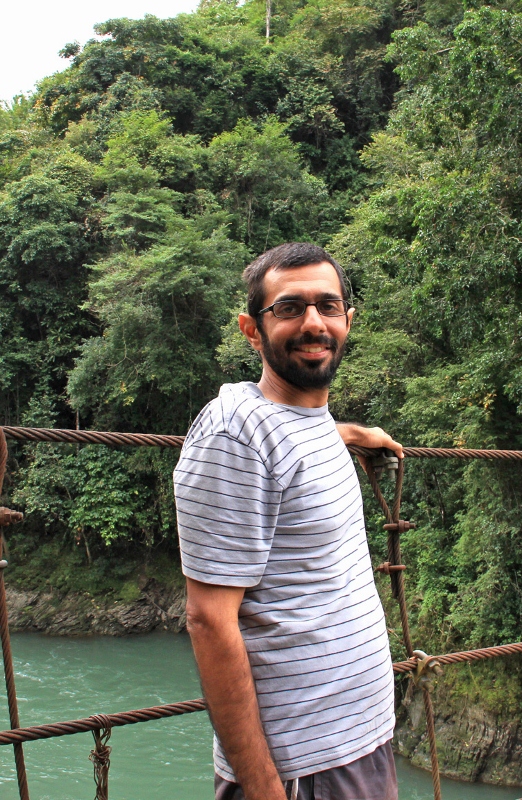 Says Elavia:
In December 2008, I embarked into the project to work in the Bodo Areas. I was a bit apprehensive. But, to my pleasant surprise, after a few days of being there I realized that the opportunity had turned out to be a life changing experience. Being there and interacting with the Bodo people was different. Contrary to what I had heard about this community, I found them to be friendly and warm-hearted people.
He further adds:
I also worked with a local NGO name ManasMaouzigendri Tourism Society (MMES) for 4 months teaching computers to school kids and helping the NGO manage their small tourism camp. During this period, I learnt a lot about the Bodos and found that they had moved on with their lives after their armed struggle. My work with this community made me think about doing something for the Bodos and other North Eastern tribes at large.
Elavia continued working in the NE for close to two years gaining exposure in the area and local contacts. Finally, in 2010 he launched his own responsible tourism company called Kipepeo (lyrical name of the 'Butterfly' in Swahili language).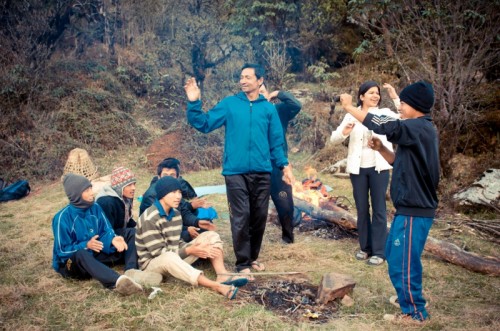 According to Elavia, Kipepeo believes tourism must be the happy face of conservation. Elavia has borrowed the name 'Kipepeo' from an enterprise by the same name in Kenya that successfully bridged the divide between conservation and livelihood of the local populace. Explains Elavia:
To us, here in India, those are the bridges we want to build and that is the balance we seek to create: between tourism and conservation, between equitability in society and sustainability of environment, between the quality of life for human beings and the quality of life around them, between enjoyment today and enjoyment tomorrow.
Explaining what responsible tourism is Elavia says, "Responsible tourism aims at increasing the positive impact of travel by enabling mutually enriching experiences between tourists and the environment, people and cultures they visit."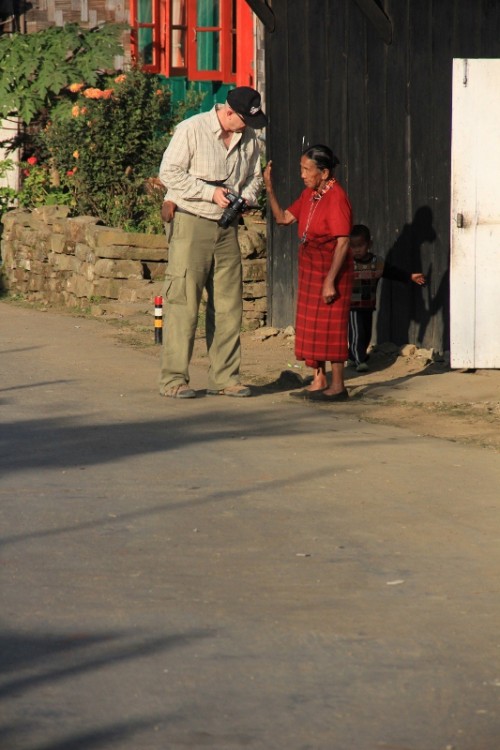 Kipepeo's first objective as a responsible tourism company is to strive to build bridges between resources and needs, leisure and livelihoods, visitors and hosts, in ways that are sustainable and beneficial to all. It has been involving the local communities actively in the tourism process, to assist them economically and socially. Secondly, Kipepeo's objective is to highlight to the outside world this beautiful albeit misunderstood region of India.
"I want to change the way people think about NE India and get their fear out. Instead I want people to visit these places and take back wonderful memories with them," says Elavia.
Kipepeo's multi faceted approach for developing a sustainable tourism model
Primarily using home-stays or community run lodges for accommodating visitors.
Using local staff as guides, cooks and porters on all their treks and adventure expeditions.
Buying local produce & using locally available renewable resources.
Provide training to local people for tourism-related activities like guides, cooks, etc and assisting locals in setting up home-stays.
Educating and sensitizing all visitors to the cultural practices of the region.
Working in locations which are relatively remote and unknown, so as to provide alternative livelihoods to the local communities.
Kipepeo offers tours in the North East in places such as Assam, Sikkim, Arunachal Pradesh, Meghalaya and Nagaland. One can explore these places via treks and wildlife tours, caving in Meghalaya and home stays in Sikkim and Arunachal.
If you want to explore the Bailey's Trail in Arunachal, or be in Nagaland for the Hornbill festival and get up close and personal with the local people and culture in these places, Kipepeo offers them all.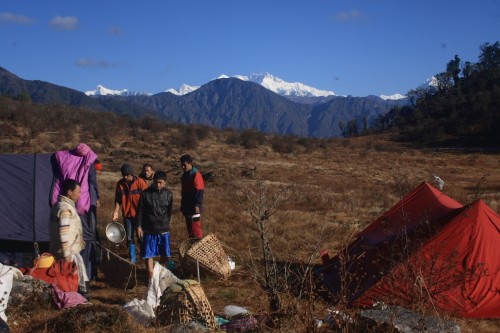 So, is it a profitable business? Elavia says, "The motive is to make it a sustainable venture." Kipepeo offers both fixed departure tours as well as customized tours. The company currently operates through word of mouth publicity and engagement on social media. In the last three years, the company has had around 150 people taking these tours to various places in NE India and the business just about broke even in May 2013.
Going forward, Elavia's goal is to bridge the gap between the North East India and the outside world.
Anusha Subramanian started her journalism career 17 years ago as a general news reporter with Mid-Day. She has worked in the past with The Observer of Business & Politics, now defunct, Business Standard, Hindustan Times and Business Today from where she recently quit as its Associate Editor. In 2012, she bagged the British Chevening Scholarship for the South Asia Journalism programme, and the Press Club's National Award for Excellence in journalism for her investigation into how environment clearances are given out for projects. She has been interviewed by CNN's South Asia bureau and BBC Radio 4, London as a media expert talking about the Indian M&E sector. Anusha is a trained mountaineer and when she is not writing she is climbing mountains.
We bring stories straight from the heart of India, to inspire millions and create a wave of impact. Our positive movement is growing bigger everyday, and we would love for you to join it.
Please contribute whatever you can, every little penny helps our team in bringing you more stories that support dreams and spread hope.