As more and more Indian corporations and businesses grow and expand, the culture of corporate gifting is also seeing increased adoption. Through a simple decision to buy handcrafted products, corporate houses can turn this gifting culture into income and employment opportunities for rural Indian artisans.
Thank a client, reward an employee, or celebrate new and continuing business. Celebrate a colleague's success, reward a team player, pamper a client, or simply make a special gesture. The Corporate & Business world has many occasions and reasons for gifting. CXOs, Line Managers, HR and Facilities Managers, and indeed anyone responsible for teams or clients, have the additional responsibility to gift too!
Finding the right gift may prove to be a daunting task! Many gifts can have no connection to your organisation, city, country, etc. – if they are not done thoughtfully or with pride. Gifting can be such a reflection of an individual's or company's personality. However, Corporate Gifting often degenerates into picking up a garish piece that fits a budget. It is often done without regard for the opportunity it presents to show sincerity and pride and give the recipient something to remember forever and proudly keep on their desk, centre-table, or mantle!
Gifts make great souvenirs, and can be remembrances of places visited and people met with. They embody the personality, ethos, and values of the gifter, and of the gifted too. Gifts that come from a deep tradition, culture, and made from natural materials demonstrate pride in one's culture, regard for the environment, and sensitivity for local artisans. Remember, branded products don't set you apart anymore, and are probably available to the recipient of the gift in any case.
Handcrafted products are unique, represent traditions, and give joy forever.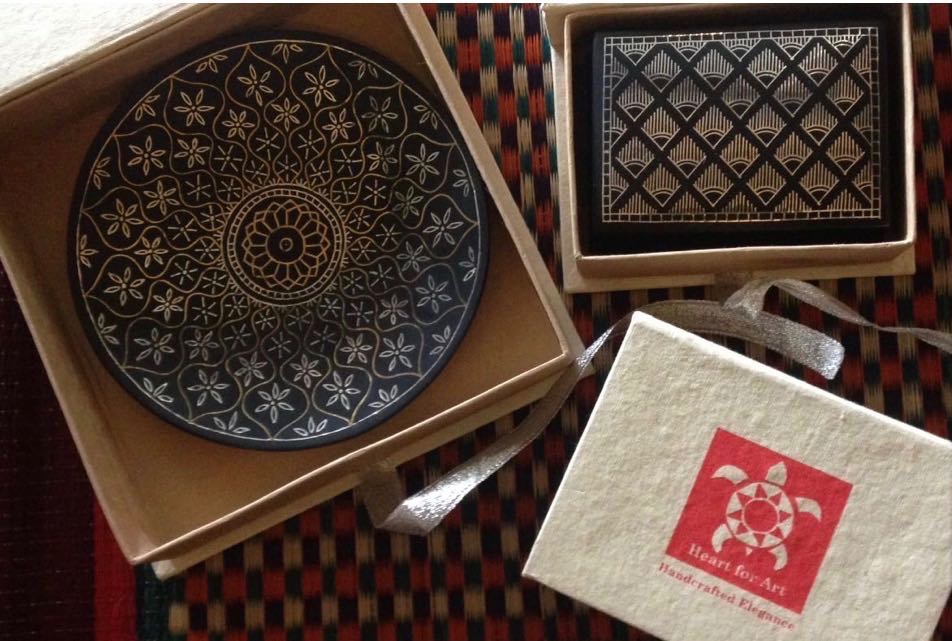 India, with 3,000+ crafts that embody our traditions, artisanal skills, and aesthetic intellectual property, can provide the corporate sector with appropriate gifting products for different occasions. The varied crafts span across a number of materials, sensibilities, and techniques to choose from, and can present appropriate choices to match the occasion as well as the interests and personality of the person being gifted. With sufficient planning, and keeping the following points in mind, it is possible to find a truly unique and unforgettable gift:
Work with NGOs, SHGs, artisans, and state emporiums to help you source handcrafted, good-quality gifts for all occasions.
Insist on the best quality. These will be keepsakes that will embody Made in India's product quality and help improve overall quality.
Choose wisely from from the variety of crafts, product categories, and designs available. Many designer-influenced contemporary craft products are now available.
Insist on a small card or insert that tells the story of the craft—its traditions, materials, processes, history, etc.
Order well in advance (at least 1-3 months), and give sufficient time to the vendor to procure the gifts and for artisans to make them diligently. Remember, handcrafted products take time to make!
Don't insist on your company's logo on handcrafted products. They can be put onto the box or packaging that will go with the gift.
Logos reduce the ethos of the product, and some of the traditional and natural materials don't take printing easily.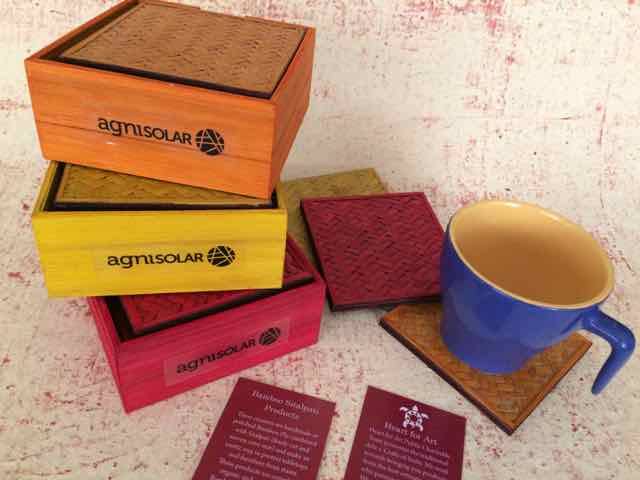 The recipient of your gifts will remember you, your city, region, or your country, and display the souvenir. They will proudly tell others about the object's craft, tradition, and materials, and about the "sensitive" gifter who presented it!
Imagine how this can increase a region's visibility, and the impact that it can have on livelihoods of rural artisans. Imagine the multiplier effect this can have if each gifting occasion has a product by our artisans! This will lead to sustained income for our rural artisans, with the potential to create jobs, especially in rural areas. Don't we all know the exponential growth of business for khadi kurtas after our Prime Minister's call to support them?
Besides, this will be real Corporate Social Responsibility. It will create large-scale trickle-down effects on the incomes of rural artisans, and generate immense pride for them. The gift will also leave a much bigger impression than cheap and mass-manufactured products.
Many businesses and corporates have consciously begun doing this for their gifting opportunities, and many more can join in!
For help with finding crafts, artisans, and artisanal products, visit the Heart for Art website.
Like this story? Or have something to share? Write to us: contact@thebetterindia.com, or connect with us on Facebook and Twitter.
NEW: Click here to get positive news on WhatsApp!