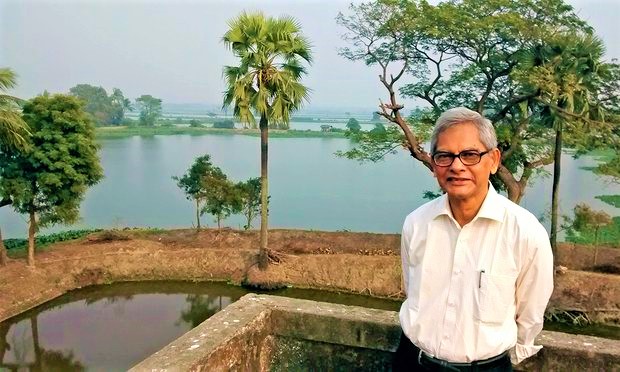 This urban ecosytem filters waste water, turning it into a productive fish habitat -- and an engineer-turned-environmentalist is on a mission to save the unique, and free, system.
The bustling megapolis of Kolkata produces almost 750 million litres of wastewater and sewage every day. Strangely, the core area of the city does not have a single sewage-treatment plant. So where does so much sewage go?
The answer is the East Kolkata Wetlands (EKW), the world's only fully functional organic sewage management system.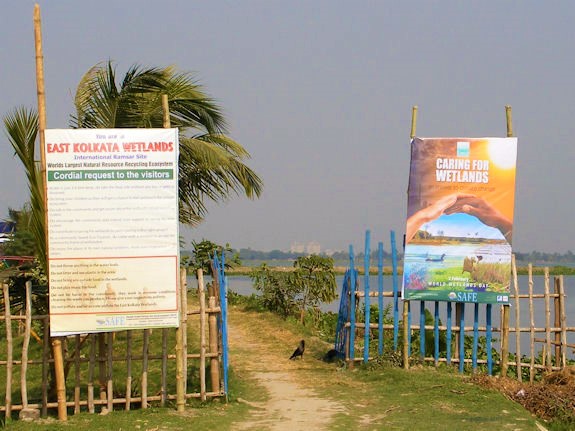 First, what are wetlands? At first thought, the word wetlands conjures up images of marshy, muddy "wasteland." But this stereotype is misleading, because wetlands are unique, beautiful and fragile ecosystems that are a haven for biodiversity, besides providing several other benefits. What is important to note is that wetlands are not only areas with water – they also include dry areas and seasonal wetlands.
As for the East Kolkata Wetlands, this unique ecosystem impacts the daily lives of people in Kolkata and in the region in several ways. If the Maidan is the lungs of Kolkata, the East Kolkata Wetlands may well be described as the kidneys of the city. Originally a patchwork of low-lying salt marshes and silted-up rivers, East Kolkata Wetlands is a vast network of man-made wetlands bordered by green embankments and channels.
Maintained by farmers and fisher folk, these unique wetlands receive the city's sewage, organically treat it with the help of sunshine, oxygen and microbial action and turn into a productive fish habitat – nothing short of ecological magic.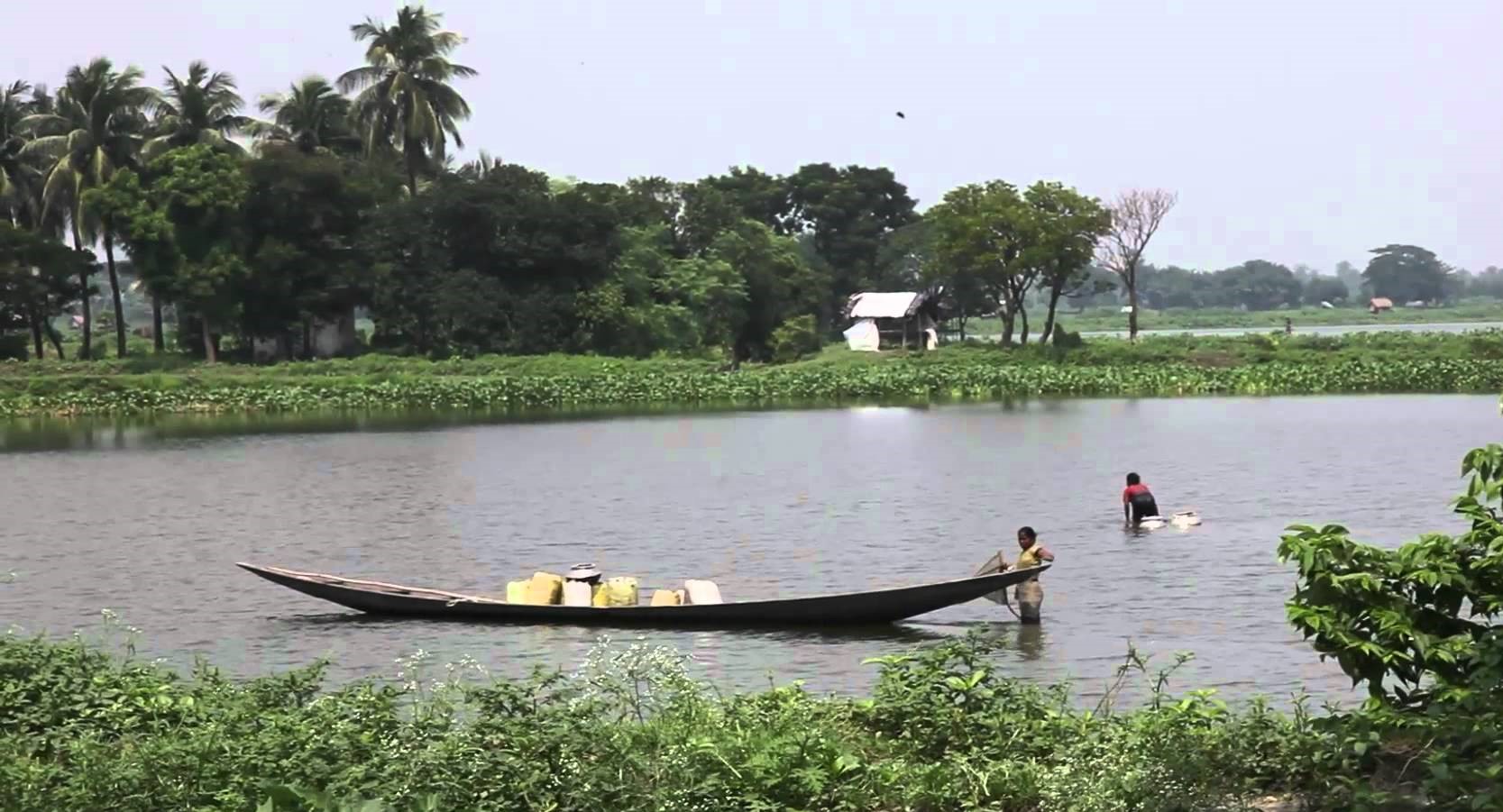 This is how it works: Urban waste water supplied by the municipal corporation is routed through a series of small inlets, each managed by a fishery cooperative. The cooperatives control the inflow of the waste water, they let it settle so that only the clear top layers of water flow into the shallow wetland. A parabolic fish gate separates the wetland water from the waste water. The parabolic structure is there to prevent fish swimming into the oxygen-less urban waste water, where they would die.
In the meantime nature does its work.  In the inlets, organic waste settles down and is partly decomposed in the warm shallow water. In a series of biological steps, the organic waste in the wetland is converted into fish feed. There are several ecological processes at work: soil bacteria, macro-algae, plant bacteria and plants themselves convert nitrate, and absorb phosphate and heavy metals. The sediments in the waste water settle down. As the water becomes less turbid, sunlight accelerates some of these processes.
---
Also Read: Delhiites, Check out This Ecological Engineer's Super Innovative, Natural Idea to Reduce Pollution in Water Bodies
---
Through this process (called bio-remediation), the waterways clean the city's wastewater in less than 20 days. This purified nutrient-rich water is then channelled into ponds, called bheries in local parlance, where algae and fish thrive.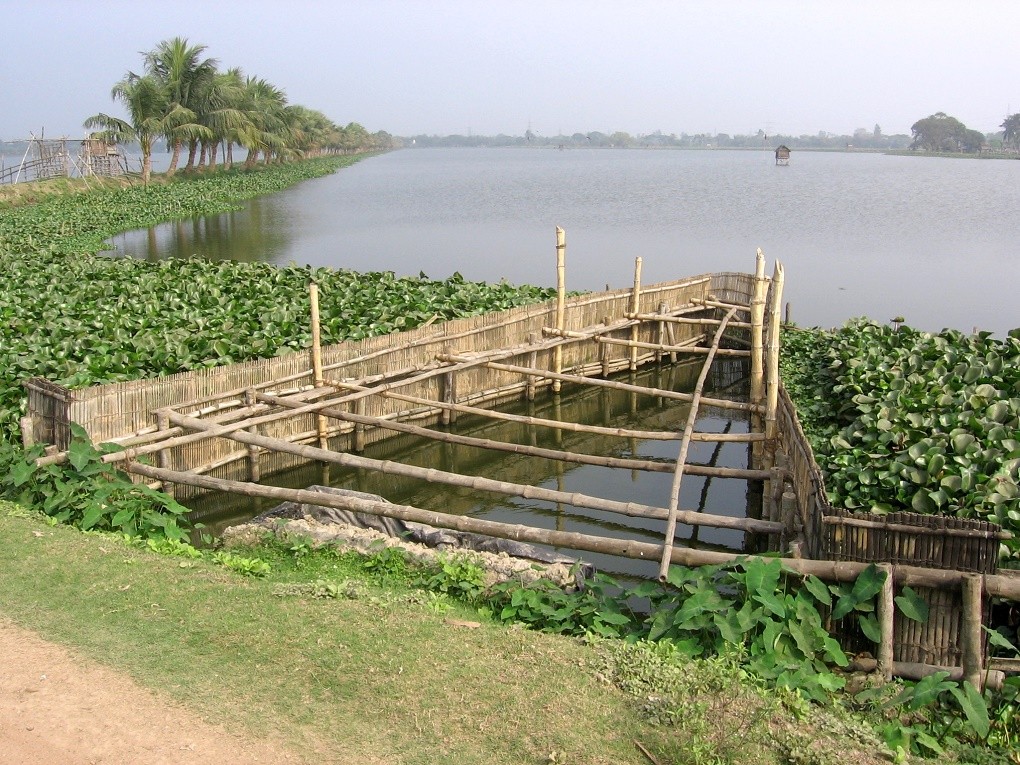 This water is also used to grow paddy and vegetables on the verdant banks. On any given day, take the road to the East Kolkata Wetlands and you're met by a stream of motorbikes towing four-wheeled trailers, piled high with vegetables and fat silvery carp being lugged from the wetlands to city markets. Though from time to time there has been some debate about the possible contamination of fish and food grown on wastewater, data from institutions like Jadavpur University and State Pollution Control Board (SPCB), West Bengal, have allayed such fears.
Also, these wetlands act as a natural flood control system for the city. The gradient of the land in Kolkata is away from the river Hooghly (west to east), and the city's sewage and drainage systems have been designed to take advantage of this. Gravitational force takes the discharge eastward and the wetlands serve as a natural spill basin, a giant sponge of sorts. This function becomes particularly relevant during the monsoons when the entire Gangetic delta is prone to flooding.
In short, these wetlands are Kolkata's free sewage remediation works, a fertile aquatic garden and, most importantly, a natural flood defence for the low-lying city.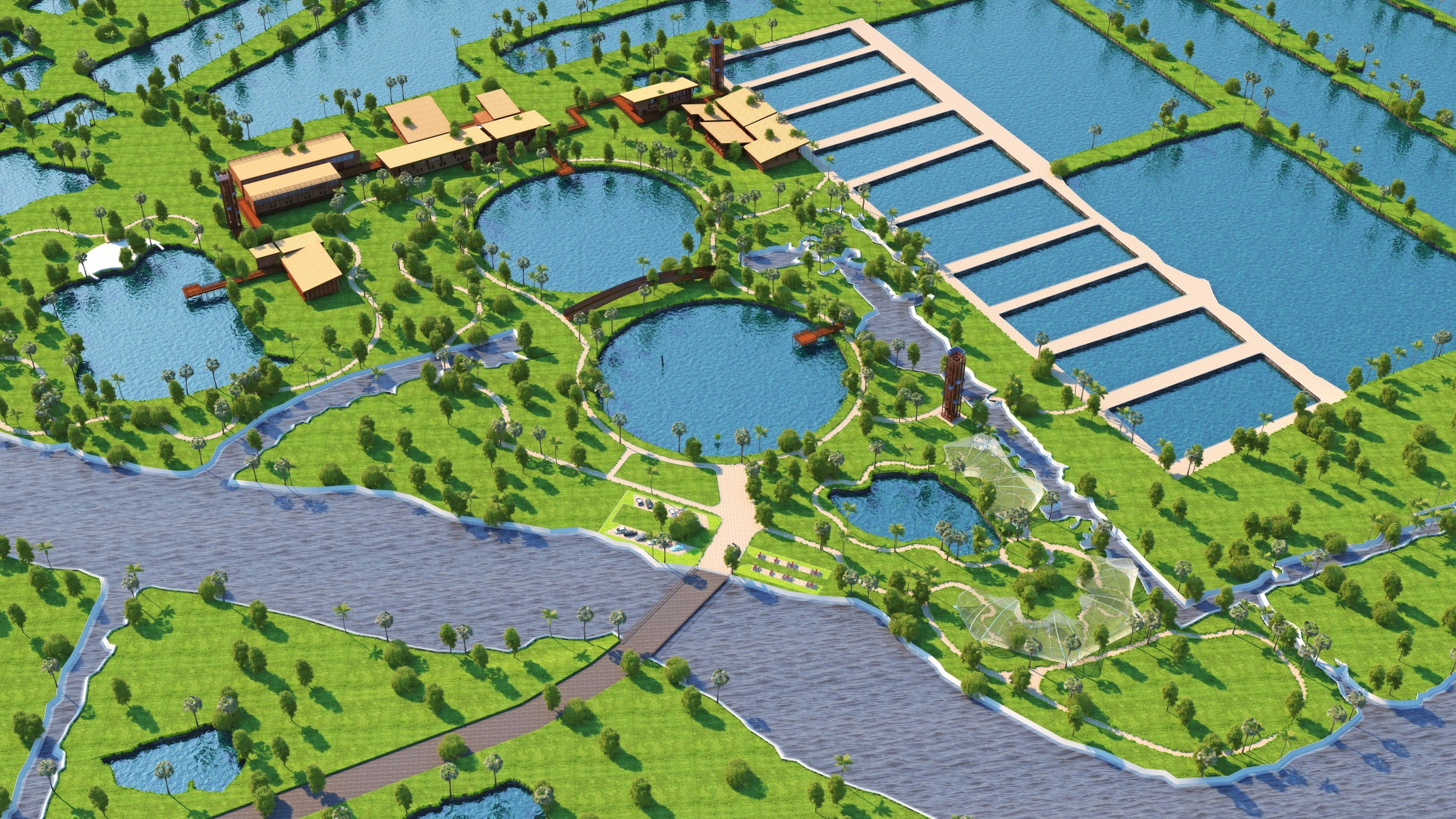 However, for all their usefulness, these wetlands face a dwindling future thanks to the city's rapacious real estate market, which wants to fill up the large fishponds, locally known as bheries, and build on them. The ever-increasing hunger for land exerts a relentless pressure on this unique ecosystem of vegetable gardens and shallow fishponds that has been recognized as a Ramsar site since 2002.
One engineer-turned-environmentalist has been leading the movement to save the East Kolkata Wetlands and its sustainable symbiosis with the metropolis.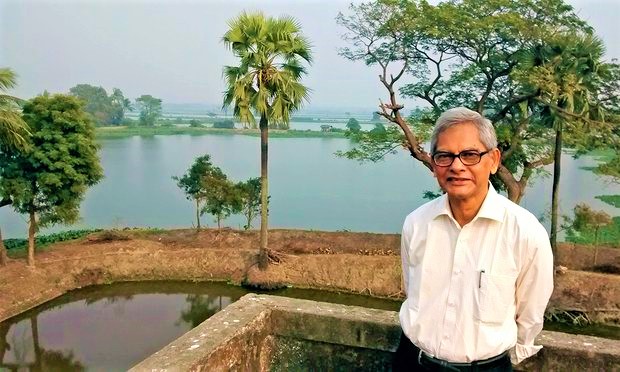 In 1981, Dhrubajyoti Ghosh used to travel every day from Kolkata to examine the wetlands. A sanitation engineer, he had been asked to investigate what happened to Kolkata's waste water. The city produced a lot of sewage, didn't have a treatment plant, but didn't seem to have a pollution problem, either. The waste just sort of disappeared.
What he discovered at the wetlands was a unique urban ecology that combined the dual benefits of environmental protection and resource recovery. He realised that this precious ecological subsidy is what makes Kolkata the cheapest major city in India – the wetlands produce 10,000 tonnes of fish each year and provide 40 to 50% of the green vegetables available in city markets.
Determined to protect this one-of-a-kind ecosystem, he began his campaign by identifying the uniqueness and opportunities of the ecosystem.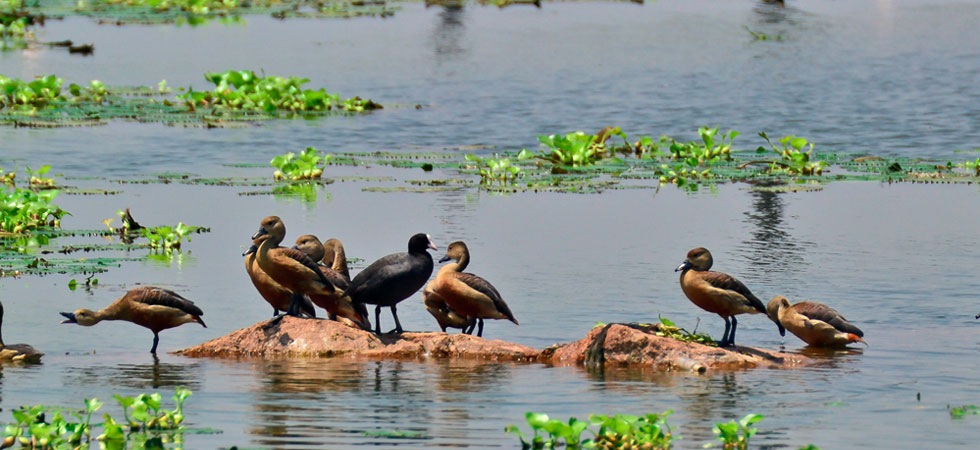 After establishing the utility of the wetlands in the 1980s, Ghosh's next task was to define their area. He drew up a map of these ponds and waterways. He also sought to demonstrate the effectiveness of Kolkata's free filtration system to the politicians, policy makers and civil society activists.
In the early 1990s, the city's real estate industry had begun eyeing the wetlands. The state government had also expressed its wish to build a towering world trade centre in the wetlands. When the NGO PUBLIC (People United for Better Living in Calcutta) decided to oppose this decision in court, Ghosh came on to help them as an adviser. His efforts at conservation put him directly at odds with the very government he was serving as chief environment officer.
However, Ghosh stood his ground, and in 1992, Kolkata's high court delivered the verdict that he had been hoping for: the wetlands would be preserved for fishing and farming. It was the first major legal battle in India whereby the environment emerged victorious.
---
Also Read: How a 2 Hectare Forest in Bangalore's Heart Has Lowered Temperatures and Raised Its Water Table
---
Ghosh was not finished, however.  To protect the East Kolkata Wetlands, he spent the next 10 years trying to impress upon international conservationists the importance of the wetlands and the economic value it was adding to the economy of the metropolitan city.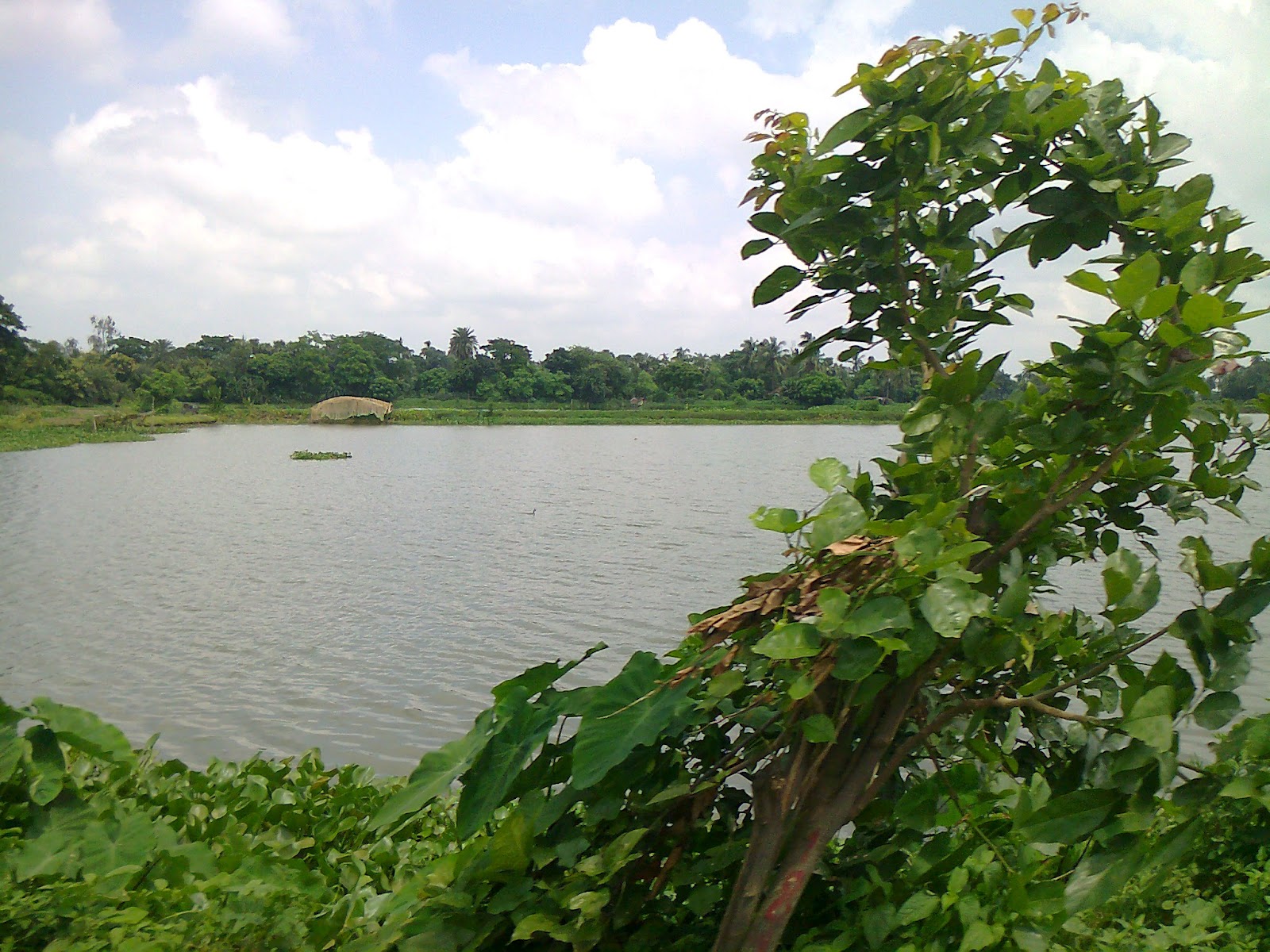 While this recognition succeeded in getting additional protection for the wetlands, it also choked Ghosh's career. Furious at being unable to get land, those with vested interests hounded him to the point that he had to quit his job. Not one to give up, he kept working to raise awareness about the wetlands and stop activities detrimental to its existence.
Like Wangari Maathai, Jane Goodall , David Attenborough and Anil Agarwal, Ghosh too has been honoured with a Global 500 Award by the UN for environmental achievement. However, his struggle to conserve the East Kolkata Wetlands continues.
---
You May Like: This Man Felt Guilty about Killing a Bird. So He Went on to Save an Entire Bird Sanctuary!
---
A decade-old law barring new construction on the wetlands has been unable to dissuade property developers and land sharks. Illegal developments are going up all over the wetlands, and staying up, with the long-term value of the wetlands being trumped by their short-term price as prime real estate. Fishing families allege that ponds are being deliberately sabotaged, with channels blocked up, to force them to abandon their livelihoods.
What also riles the now-septuagenarian Ghosh is the illegal mushrooming of plastic recycling and leather processing units on wetlands that were, just a few years ago, fertile vegetable gardens. More than 50 plastic recycling units have sprung up in recent times. Most of the time, the authorities are reduced to filing police complaints when any illegal construction is brought to its notice.
Ghosh says that shrinking a practically free, semi-natural waste treatment system to build houses and industries is only inviting trouble. The residents of Chennai would probably agree. According to urban planning experts, the recent Chennai floods were caused not so much by excessive rain as by constructions in ecologically sensitive zones of the city, including wetlands and water bodies. This was despite the fact that these areas had been flagged for low-impact development only.
However, for Ghosh, the silver lining is the profound ecological thinking of the urban poor, who sustainably manage the East Kolkata Wetlands.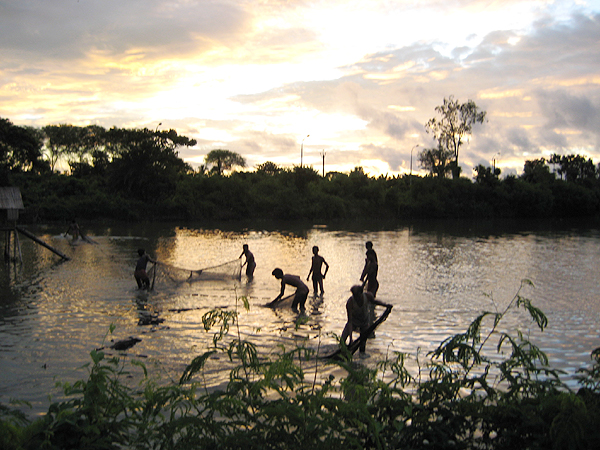 He unhesitatingly credits his knowledge of ecology to them and firmly believes that if nature conservation has to work, then people and public awareness must be at the centre.
An ecologist of the poor, Ghosh has campaigned for conservation of this unique ecosystem for decades. He also developed technology options from the traditional practice of wastewater aquaculture. His wetland designs have been adopted for four other towns in West Bengal under the Ganga Action Plan of the Government of India. In 2016, he was awarded the prestigious Luc Hoffmann Award at the World Conservation Congress in Honolulu, Hawaii.
"I am still learning how this delicate ecosystem works, how to further refine it, and why some places are better suited than others. I am happy to give any advice or help absolutely free, this is the best system of its kind in the world and could be helping millions of people. If I have failed in one thing it is this; not enough people know about it or are benefiting from it," concludes the man who still approaches the wetlands as he did three decades ago, with childlike curiosity.
In this short video, ecologist Dhrubajyoti Ghosh speaks about discovering and documenting the amazing resource recovery features of the East Kolkata Wetlands.
For Contact Details, click here.
We bring stories straight from the heart of India, to inspire millions and create a wave of impact. Our positive movement is growing bigger everyday, and we would love for you to join it.
Please contribute whatever you can, every little penny helps our team in bringing you more stories that support dreams and spread hope.
Tell Us More