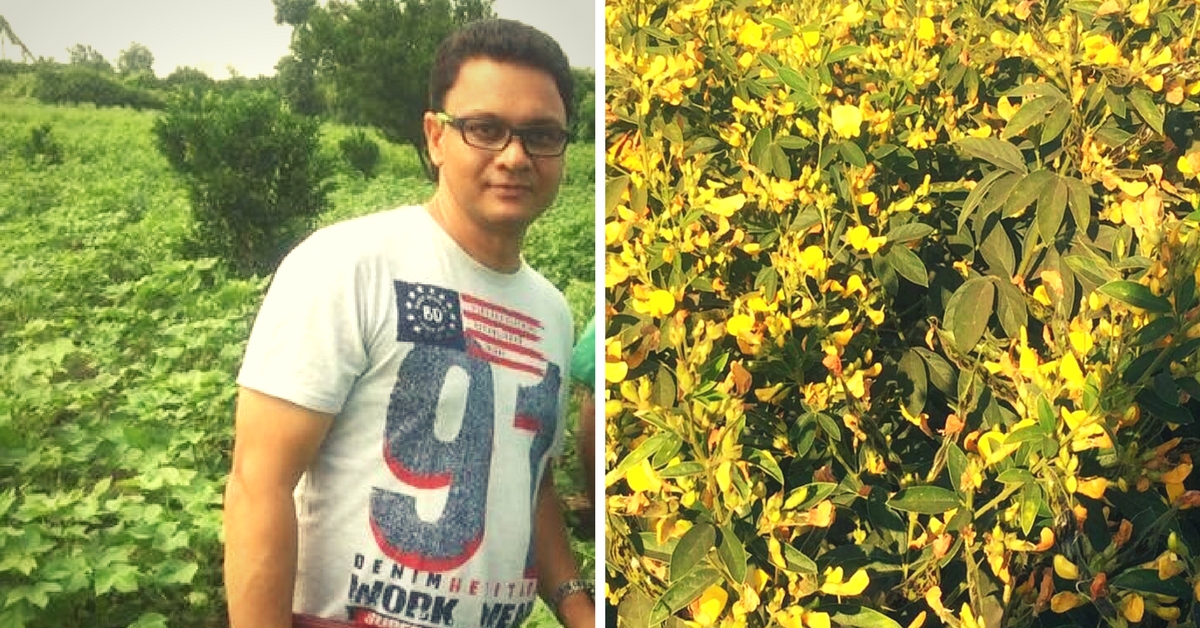 Meet banker-turned-farmer Sankalp Sharma who has been experimenting with natural farming for over a year, and is extremely satisfied with his new job.
Meet banker-turned-farmer Sankalp Sharma who has been experimenting with natural farming for over a year, and is extremely satisfied with his new job.
How easy or difficult is it for a mechanical engineer and MBA graduate to give up a well-paying job in the banking sector to take up something as uncertain and risky as agriculture? "Not easy at all. Those who have quit jobs might know what it feels like when the salary stops coming in. It's very tough to manage finances; but then, you love your work and you learn to appreciate small joys of life," says Bhopal resident Sankalp Sharma who has done the exact same thing.
After working in the banking sector for about a decade, Sankalp decided to exit the vicious circle of "monotony," to take up something he had grown up with – farming.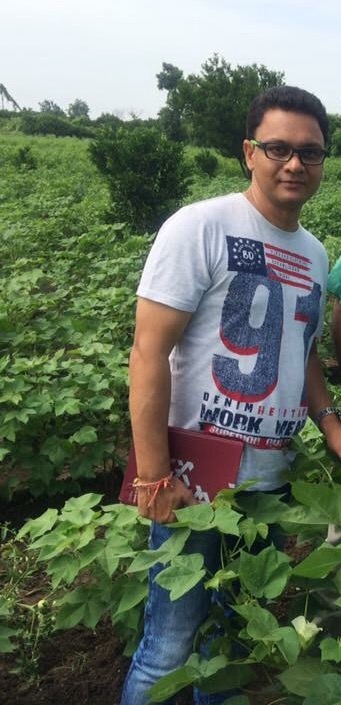 "My ancestors were farmers and my family has been into agriculture for a long time now. I grew up watching them work in our fields and that was one of the primary reasons why I chose farming as the first option after quitting," he says. From a large piece of land in Vidisha, Madhya Pradesh, on which his family practices traditional farming, Sankalp took a 10-acre area and began work with his father in July 2015, right after he quit. Today, he is a full-time farmer.
---
Also read: Assam Diaries: How a Brother-Sister Duo Is Running a 600-Hectare Organic Tea Estate
---
"I felt my life was getting monotonous when I was banking and I wanted to break that cycle. I wanted to do something where I could experiment and through which I could subsequently give back to society," he says.
The 36-year-old entered the field with one motive – to experiment with ways in which he could farm without using fertilisers, pesticides, and chemicals that are usually considered necessary in traditional farming techniques.
It was in the process of trying out different natural farming methods that he learned about Zero Budget Natural Farming, the brainchild of Padma Shri awardee Subhash Palekar.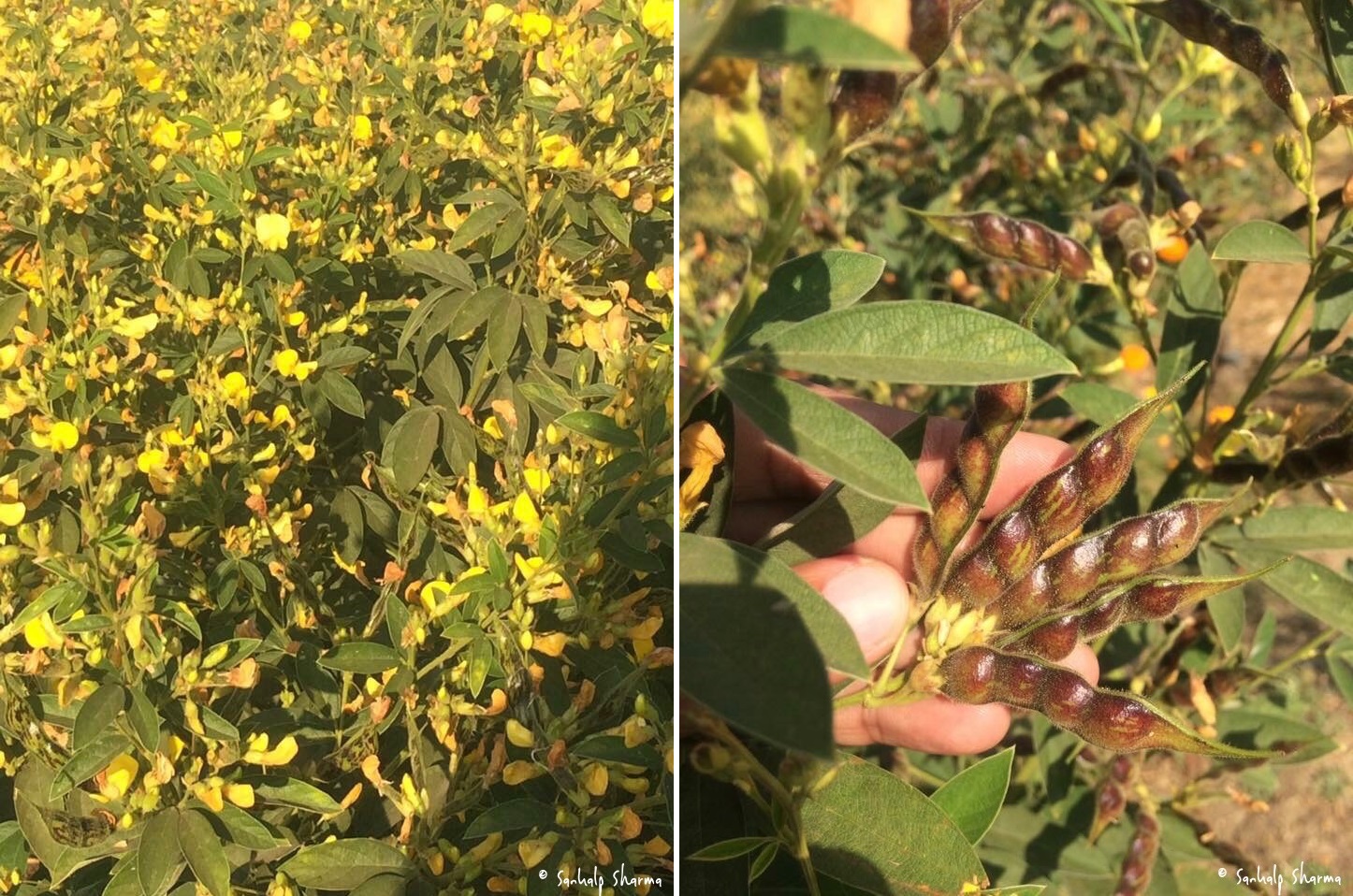 "Natural farming is all about inter-cropping and the input or production cost will be zero," explains Sankalp. "Nothing has to be purchased from outside and everything required for the growth of crops is available around their roots. There is a misconception that you need to use fertilisers, pesticides and insecticides. Actually, there is no need to add anything from outside because our soil is usually prosperous and full of nutrients. Plants take 95-98% nutrients from air, water and solar energy."
Sankalp attended a seminar by Subhash Palekar in Indore and also visited him in Nagpur a couple of times to understand natural farming better. In this method, farmers also use locally available natural bio-degradable materials as natural pesticides and fertilisers. So they plant legumes for making the soil nitrogen-rich, rotate crops to control pests and renew the soil, compost waste to use as fertilisers, etc. Things like cow urine and neem leaves act as insecticides, and cow dung acts as fertiliser.
With constant experimentation and learning, Sankalp grew tomatoes, onion, garlic, ginger, chillies, all kinds of pulses, and maize this season. His farm in Vidisha is located about 70 km from Bhopal, and Sankalp commutes to the field everyday, reaching the farm by eight or nine in the morning.
His daily routine on the field varies depending on what stage the crops are in; sowing and reaping days being the busiest.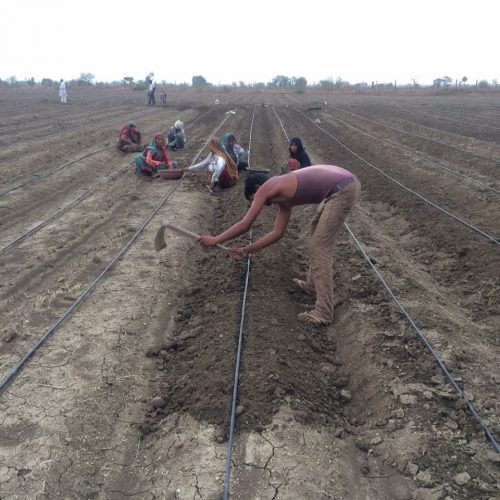 Another goal that Sankalp wants to fulfil with agriculture is to bridge the gap between farmers and consumers. "I think agriculture is the only business where raw material is purchased at retail price and the produce is sold at wholesale price. What farmers sell for Rs. 2-3 per kg in the wholesale market, then gets sold at Rs. 20-25 in the retail market. There is huge gap and I want to bridge it in a way that the role of the middle man is completely eliminated and the farmers can get best prices for their produce." Keeping this in mind, Sankalp wants to make Indian farmers aware about natural farming and ways to take their produce to the markets in the most lucrative manner. Beginning with his neighbouring villages, he plans to expand his work, and also wants to educate people about healthy food habits in the future.
---
Also read: This Space-Savvy Integrated Farming Unit Lets You Grow Fish, Poultry & Vegetables Organically
---
Initially, the 36-year-old had to face several challenges in his farm. The most crucial one being the volatile weather leading to frequent chances of crop failure. "For someone with my background, there is always the option to quit and go back to the corporate world. But to not give up in such times and stay positive was important for me," he says, confident that his efforts will pay off. "My work is at a formative stage, but I am sure that 2-3 years down the line, things will fall into place. I am very content and excited about my work now. I have never enjoyed it like this before."
Ever since he started, Sankalp has received tremendous response from people near to him, who have become more aware about natural products.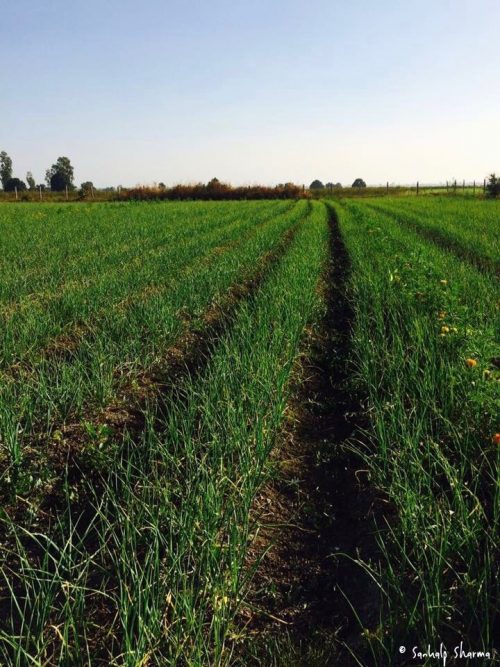 He has also come across many, especially his batch mates from college, who welcome this move and want to know how they can go about starting something similar.
"I always say that this is all about taking calculated risks. You need to be courageous, especially nowadays when people have so many liabilities in life – there are loans, etc. And you need to have a good support system around you. Before you take any such step, you should consult your family and take them into confidence too. But most importantly, you should be confident about yourself," he concludes.
You can contact Sankalp here.
Like this story? Or have something to share? Write to us: contact@thebetterindia.com, or connect with us on Facebook and Twitter.
NEW: Click here to get positive news on WhatsApp!