Savitribai Phule may not be as famous as Mahatma Gandhi or Swami Vivekananda. But her impact on the liberation of the Indian woman has been no less spectacular or significant. One of the earliest crusaders of education for girls, and dignity for the most vulnerable sections of society – dalits, women and widows, Savitribai broke all the traditional shackles of 19th century India to herald a new age of thinking. She can be legitimately hailed as the mother of Indian Feminism. Read about her remarkable life of courage and initiative.
"You owe her. But do you know her? Savitribai Phule, the Mother of modern education. If you are an Indian woman who reads, you owe her. If you are an educated Indian woman, you owe her. If you are an Indian schoolgirl reading this chapter in English, you owe her. If you are an educated international desi woman, you owe her." – Excerpted from 'Savitribai and India's Conversation on Education' by Thom Wolf and Suzana Andrade, published in 'Oikos Worldviews Journal' (2008).
As a new bride at the age of nine, when Savitribai moved to her marital home in Pune in 1840, her most prized possession was a book that had been given to her by some Christian missionary. Impressed by her thirst for learning, Jotirao Phule, her husband, then all of 13, taught her to read and write, little knowing that this would lay the foundation for a whole new chapter in Indian history. In times when women were treated no better than the cattle at home, Savitribai Phule earned the distinction of being the first Indian woman to become a teacher. For this she undertook training at Ms. Farar's Institution at Ahmednagar and in Ms. Mitchell's school in Pune. "The first Indian to place universal, child sensitive, intellectually critical, and socially reforming education at the very core of the agenda for all children in India", is how Wolf and Andrade describe her in their paper.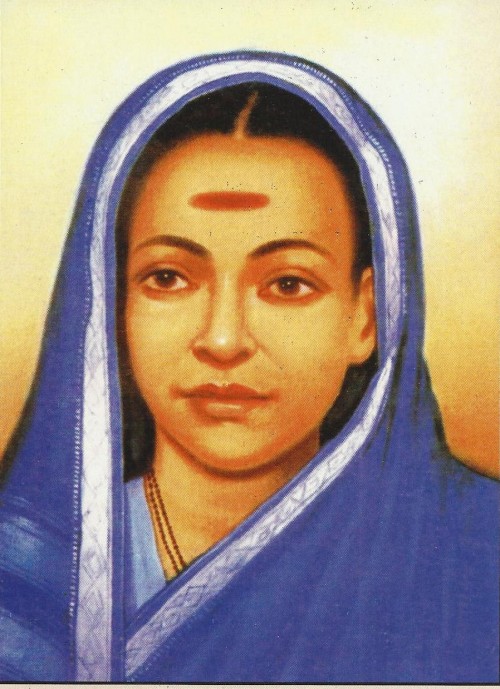 Long believed to be the preserve of the Brahmins, children from other castes and communities were denied the right to an education. Savitribai and her husband broke the rules and established the first school for girls in 1848 in Bhide Wada, Narayan Peth, Pune. Eight girls, belonging to different castes, enrolled as students on the first day. When she started her unique school, Savitribai also overcame another hurdle – of women not being allowed to step outside the home to work. Of course, the young woman had to contend with a lot of opposition. She carried a change of sari with her every day as men pelted her with stones, mud and even dung as she made her way to the school. But undeterred by all the opposition, Savitribai opened another school for adults the same year. By 1851, she was running three schools with around 150 girl students.
"Women who cite harassment as a reason to quit what they want to do can learn a lot from Savitribai," feels Sushama Deshpande, actor, writer and director of Marathi theatre. A journalist by training, she has written and directed the play, 'Vhay, Mee Savitri Bai' ('Yes… I am Savitri Bai'), based on the life and works of the educationist. Today, 24 years later, too, the play inspires and enthralls audiences across the world. "Theatre journalism, as I call it, is my way of reaching out to women from all walks of life and telling them how strong they are through stories like that of Savitribai's," she says.
Today, government programmes like the 'Sarva Shiksha Abhiyan', the Right to Education Act and the midday meal scheme that incentivize education, may seem like modern concepts, but even 150 years back Savitribai had set a precedent – she gave stipends to prevent children from dropping out of school. She was the teacher who inspired a young student to ask for a library for the school at an award ceremony instead of gifts for herself. A poet and writer, Savitribai had motivated another young girl, Mukta, to write an essay that became the cornerstone of 'Dalit literature'. She even conducted the equivalent of a parent-teacher meeting to involve the parents so they would understand the importance of education and support their children. Her schools imparted vocational training as well.
Along with educating women, Savitribai also took on the responsibility for the health and well-being of young widows, another exploited group. A poster from 1863 reads something like this: "Women who conceive out of wedlock should go to the home of Jotirao Govindrao Phule for their confinement. Their names will be kept confidential". Pained by the plight of young Kashibai, a widow sentenced to 'Kalapani' rigorous imprisonment in the Andamans for killing her newborn, the Phules opened up their home as a shelter for young widows. Raped by family members and then disowned when pregnant, these women often resorted to suicide or killed their babies. The couple even adopted one child as their own.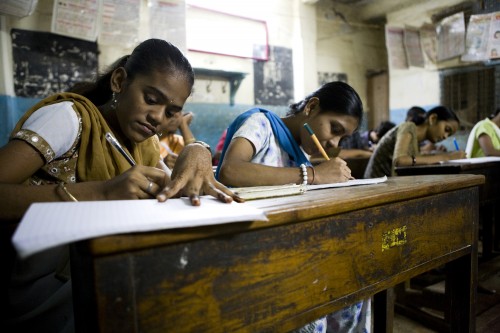 Yeshwant, their adopted son, trained as a doctor and eventually joined his mother in all the good work she did. Setting an example for others, she conducted his wedding under the 'Satya shodhak samaj', or the truth-seekers society, with no priests, no dowry and at very little expense. She even brought her son's fiancée for a home stay before the wedding, so she could get familiar with her soon-to-be home and family. Moreover, she took on the household chores so the young woman had time to study.
Maybe if soaps today had mothers-in-law like her instead of the scheming kitchen politics they show on TV, we may have reduced dowry deaths and other social problems.
laments Mridu Verma a journalist-turned-entrepreneur. "Savitribai is an Indian icon who realised the true meaning of women's liberation long before it became fashionable," she adds.
Savitribai and Jotirao were always there for the community. In 1877, their region was hit by a severe drought. The couple launched the 'Victoria Balashram' and aided by friends and funds collected by going from village to village, they fed over a thousand people every day. Earlier in 1868, during a very dry spell, they had opened up their wells to the Dalits, who were forbidden to draw water from other wells.
Stories of her personal generosity are legend. No one visiting the Phule home would go empty handed. At the very least they would be assured of a meal. She would give away her saris too, if she saw anyone in torn saris. Extremely hands on, she looked after all the young widows who came to their house to have their babies. She also personally nursed husband Jotirao to health when a stroke paralysed him.
says Harish Sadani of Men Against Violence and Abuse (MAVA), an all-men organisation directly intervening in gender-based violence against women. Sadani admits that he is influenced by her more than by any western thinker.
Savitribai broke yet another taboo when she led the funeral procession of her husband. Even today, the Hindu last rites are considered to be the sacred privilege of men alone. When Jotiba passed away in 1890, warring relatives tried to wrest the rights of performing the last rites away from Yeshwant, faulting his parentage. Savitribai took the 'titve', or the funeral mud-pot, herself and led the procession.
Even the fear of death did not deter this brave woman from doing what she felt was right. In 1897, when the plague hit Pune, she was at the forefront. She even carried young Pandurang Babaji Gaikwad, a 10-year-old boy, from Mundhwa to the clinic strapped to her back. Ironically, he beat the infection but Savitribai caught it and in March 1897, she breathed her last.
"Every Indian woman who is educated today owes Savitribai a debt of gratitude," sums up Sushama Deshpande, whose play has now been adapted by many and is preformed extensively to packed houses, adding,
Not a single performance goes by without a few women coming backstage to tell me how watching the play has helped them find solutions to their personal problems. She epitomises the aspirations of women even 150 years after she burst on the scene.
Today, the school Savitribai had set up is part of Pune's 'heritage' walk, a reminder that her legacy needs to be carried forward for the generations that follow.
We at The Better India want to showcase everything that is working in this country. By using the power of constructive journalism, we want to change India – one story at a time. If you read us, like us and want this positive movement to grow, then do consider supporting us via the following buttons.
Please read these FAQs before contributing.