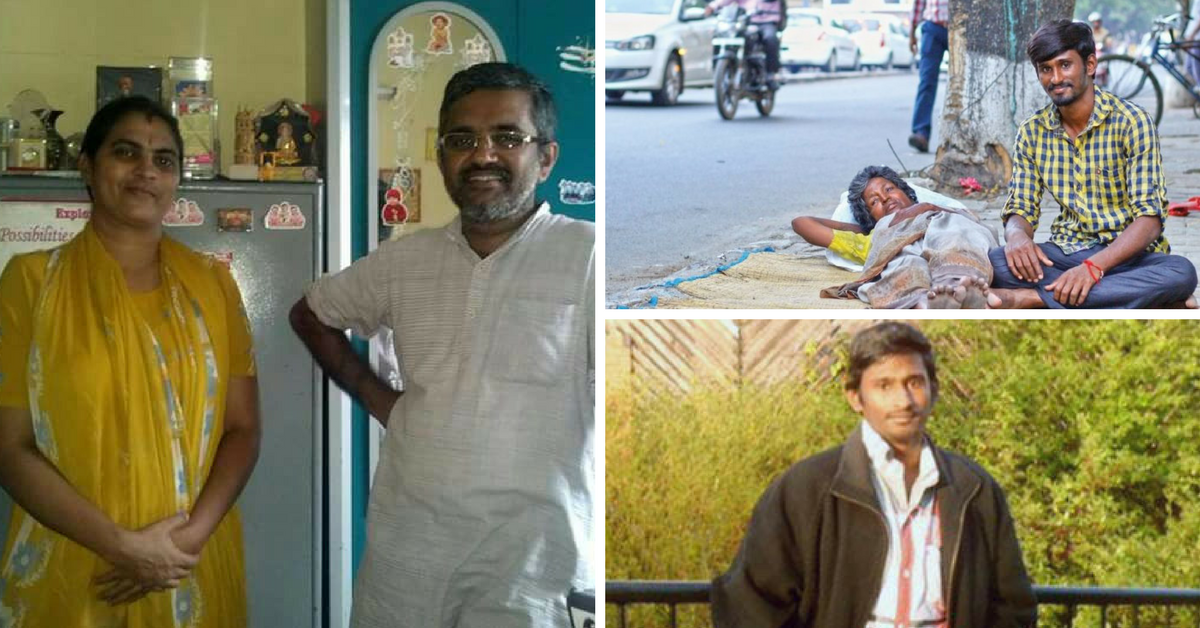 Recently, the heart-warming story of Jayavel, a beggar from the streets of Chennai studying in the United Kingdom, went viral. The Better India team spoke to Jayavel and discovered some amazing anecdotes, and a story about the two people who changed the course of his life.
Recently, the heart-warming story of Jayavel, a beggar from the streets of Chennai studying in the United Kingdom, went viral. The Better India team spoke to Jayavel and discovered some amazing anecdotes from his life, and the story about the two people who changed the course of his life.
From the streets of Chennai to Europe: Jayavel's story: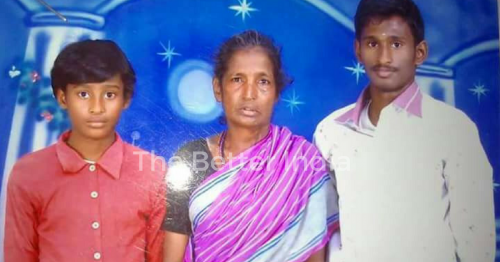 Jayavel was born here, on the streets of Chennai. His parents, farmers from Nellur village in Andhra Pradesh, moved here after severe financial losses buried them in debt that would take them a lifetime to repay. They sold their land and left for the city in hopes that they would find work. However,after months of looking for employment with no success, they started begging on the streets to survive.
Jayavel too started begging, along with his 3 elder sisters and one younger brother. Despite this, his parents were unable to repay their loans.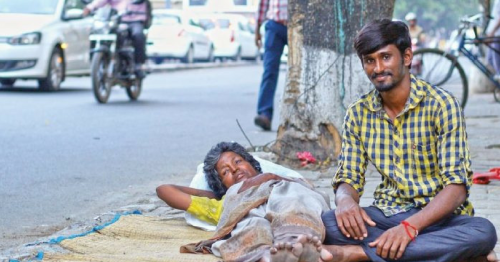 The family's misfortune didn't stop there. Jayavel's father died when Jayavel was just three. His mother became an alcoholic, making her unable to look after her kids.
Life had been hard, to say the least, for Jayavel, until a chance encounter in 1999.
The founders of Suyam Charitable Trust, Uma and Muthuram, were documenting the condition of street kids in Chennai when they met Jayavel and decided to extend their help to him. Jayavel and his sibling were sent to Siragu Montessori School, which is a special school run by Suyam Charitable Trust for such underprivileged kids.
After this, there was no looking back. After passing class 12 with flying colors, Jayavel appeared for the prestigious Cambridge University's entrance exam.
Today, 22-year-old Jayavel has done a three-year course in"Performance Car Enhancement Technology Engineering"from Glyndwr University, Wrexham, United Kingdom.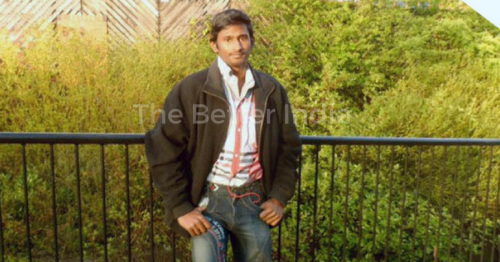 Last September, Jayavel was slated to go to Turin, Italy, to pursue his studies with a full scholarship, but that didn't work out at the last minute due to external problems with the consultancy. Now, he is going to the Philippines to study Aircraft Maintenance Technology.
"I have taken a loan for my education in the Glyndwr University. Once I finish my course I want to first repay my loan and build a house for my mother. After that I will dedicate my life to work for other street kids by joining Suyam. I owe everything to them," says Jayavel.
Jayavel is not the only one whose life was transformed by Uma and Muthuram. There are at least 50 odd students below the poverty line, who have benefited with higher education thanks to them. And there are 250 begging families who have been rehabilitated by the trust.
Brothers, once child labourers, now doctors and engineers: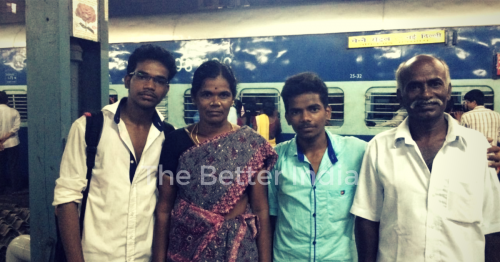 Dhasarathan Rajaramani, 23, is studying MBBS (4th year) in Crimea State Medical University. Dhasarathan's brother, Dhanraj, is doing a course in Bachelor of Design from Indian institute of Information Technology Design and Manufacture, Jabalpur (IIIT DM Jabalpur).
Both these brothers were working as child labourers in a brick kiln until 2005, when they met Uma and Muthuram.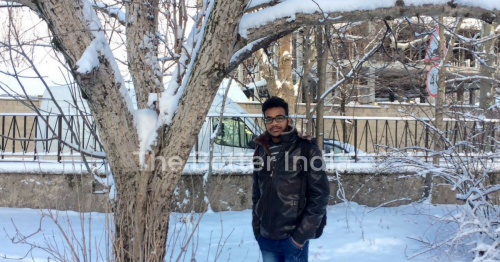 Uma used to visit these brick factories to spread awareness on child labour, and was able to convince the owner of the factory to let Dhasarathan and Dhanraj come with her.
"I feel proud to be student of Suyam because they gave me everything right from food, shelter and education. Uma Ma'am and Muthuram Sir are like my second parents. They allowed me to choose my career and were always encouraging. What can I say about Suyam… It's my home, where I learnt everything. I was not born there but I belong to Suyam," says Dhasarathan, speaking to TBI from Russia.
Meet the people responsible for transforming so many lives: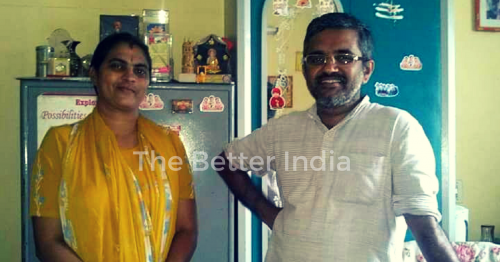 Uma and Muthuram met in school when they were just in class 1 and had no idea that they would become soulmates in the future.
Uma's journey began when she was just 12. Uma's mother was a government school teacher, giving Uma a chance to interact with slum kids. A bright child, Uma started teaching mathematics to these kids. Muthuram and few other friends also pitched in in this noble deed.
By the time she was 16, she was addicted to her passion of helping others. Uma would visit camps for cataract operations for the poor and elderly people, blood donation camps and those for accident victims. She attended to thousands of patients in such camps.
"We needed money to do service, so we decided to keep aside Rs.10 for this from each one's pocket money. We named it 'Anamika Fund'. More friends joined and more 10-rupee notes started pouring in," says Muthuram.
In 1997, when Uma was studying M.sc. Mathematics, she got a call from one of her journalist friends about a 16-year-old boy, Mahalingam, from Ambasamudram village in Tirunelveli.
Mahalingam came from a financially poor family where he was the only boy among his 12 siblings. To support his family, he started working in a unit that manufactured bronze lamps during the holidays after his class 10 exams.
Once, when he was cleaning the compressor, which was filled with heated bronze particles, someone switched it on by mistake. The molten bronze burst out on his face, and as he opened his mouth in pain, the molten metal went through his mouth and burned his food pipe and respiratory system.
He was admitted in the government hospital in Tirunelveli where the doctors gave him basic first aid and sent him home with a food pipe inserted in his stomach to feed liquid food for survival.
Uma immediately shifted the boy to her home in Chennai. After requesting almost 100 doctors for help, Dr.J.S.Raj Kumar, chairman of RIGID Hospitals in Kilpauk, Chennai, operated on the boy for free.
It took a total of 13 surgeries, and through it all, Uma took care of Mahlingam.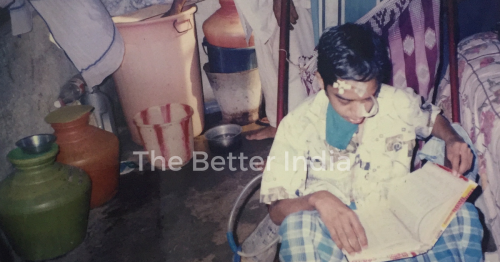 She would visit the hospital regularly and teach Mahalingam mathematics. He even travelled by ambulance to write his class XII exam, and cleared it. Today, Mahalingam has done his masters in economics, all with Uma's help, and has a happy life with his wife and daughter.
Just after Mahalingam, in 1998, when Uma was 22, Uma rescued a 5-year-old boy who was on the verge of being sold by his father.
It was after this incident that Uma felt the need to register for an NGO, so she could help more children trapped in child labor. She and her friends registered Suyam Charitable Trust in 1999. Muthuram and her shared a common passion and later married to help these kids together.
Their first group was the children who were forced to beg and live on the streets. Soon they met children like Jayavel and Dhanraj.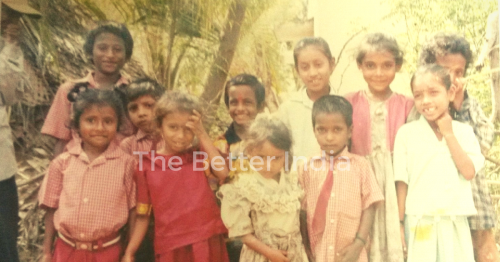 In 2003, Suyam Charitable Trust started the Siragu Montessori school for these kids, and in no time, the number of children enrolled increased from 30 to 300.
"35 years of friendship, 30 years of service to mankind,more than 10 educational degrees- B.Sc Maths, M.Sc Maths, MBA, MSEM, PGDCA, Sahitya Ratna in Hindi, B.Ed in Hindi, Sanskrit, Ph.D – DrV.Uma still wants to study more! An educationist, an optimist, a courageous woman, she is the face of Suyam who meets all the struggle to help children sleep with happiness," says Muthuram.
Under their wing, the Dhanrajs, the Jayavels, and many more such students are pursuing their college education, many others are in queue to clear their class 12 and hundreds are watching their seniors rock at studies.
"When they get free seats out of merit, we can say that we did our best in best possible ways," says Uma.
Please visit Suyam Charitable Trust's website if you wish to donate for more students for their education.
You can also email at info@suyam.org or call on 8148151987/ 914442826303.

Like this story? Or have something to share? Write to us: contact@thebetterindia.com, or connect with us on Facebook and Twitter.
NEW: Click here to get positive news on Whatsapp!
We bring stories straight from the heart of India, to inspire millions and create a wave of impact. Our positive movement is growing bigger everyday, and we would love for you to join it.
Please contribute whatever you can, every little penny helps our team in bringing you more stories that support dreams and spread hope.