Since its inception in 2009, this civil-run community radio has given a voice to Gurugram's marginalised populace through interactive shows and folk music.
Since its inception in 2009, this civil-run community radio has given a voice to Gurugram's marginalised populace through interactive shows and folk music.
Gurugram, or Gurgaon as it is still popularly called, is synonymous with towering offices and apartments, and a bevy of Instagram-ready malls and restaurants. But this satellite town is surrounded by villages, whose people — farmers, labourers, housewives, migrant workers — are often pushed to the sidelines and their lives often lost in the glitz and glamour of city lights.
Community radio station Gurgaon Ki Awaaz showcases these quiet lives, with programmes created for the people of Gurugram by the people of Gurugram.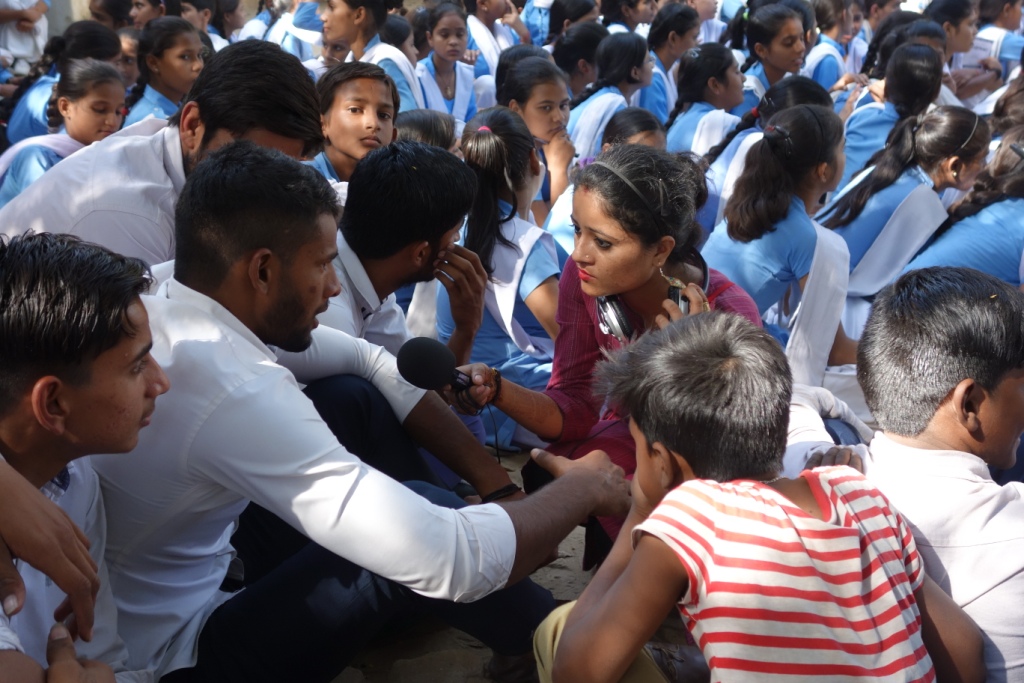 Founded in 2009, Gurgaon Ki Awaaz began as an extension of the activities of The Restoring Force (TRF), an NGO that works in the areas of education and voluntary training. "In our initial research and interactions, we realised that the radio had to be a community affair," says station director Arti Jaiman. "We aimed to reach out to a bigger audience, but without turning into a pravachan (discourse) radio"
The result is a community radio station, the only one of its kind in the NCR region, which offers a plethora of programmes intended to empower and uplift the community. "We create programmes on anything that may be useful to the people, be it sexual health or career counselling," says Arti.
---
You might also like: The First Social Network: A Glimpse into the Fascinating World of HAM Radio Operators
---
Every morning, tune in to 107.8 MHz and you will find the frequency buzzing with updates and music. Listen to local traffic updates, Q&A sessions on assorted subjects, counselling sessions and more.
The emphasis is always hyper local and even the radio jockeys are all longtime residents of Gurugram. "Our team is always local" says Arti. "We don't seek degrees; our only qualification is that our team stays in Gurgaon."
The emphasis on local is imperative — much of the programming involves on-field reporting and engaging with residents for programmes and initiatives.
Career counselling is one of the founding pillars of the station's programming. The long-running Hum Honge Kamyaab offers information and career tips for students while the recently launched Career Express offers vocational training and soft-skill tips for unskilled workers.
Along with education and career counselling, women's issues are an important area of interest for the station, which has an all-woman crew at present.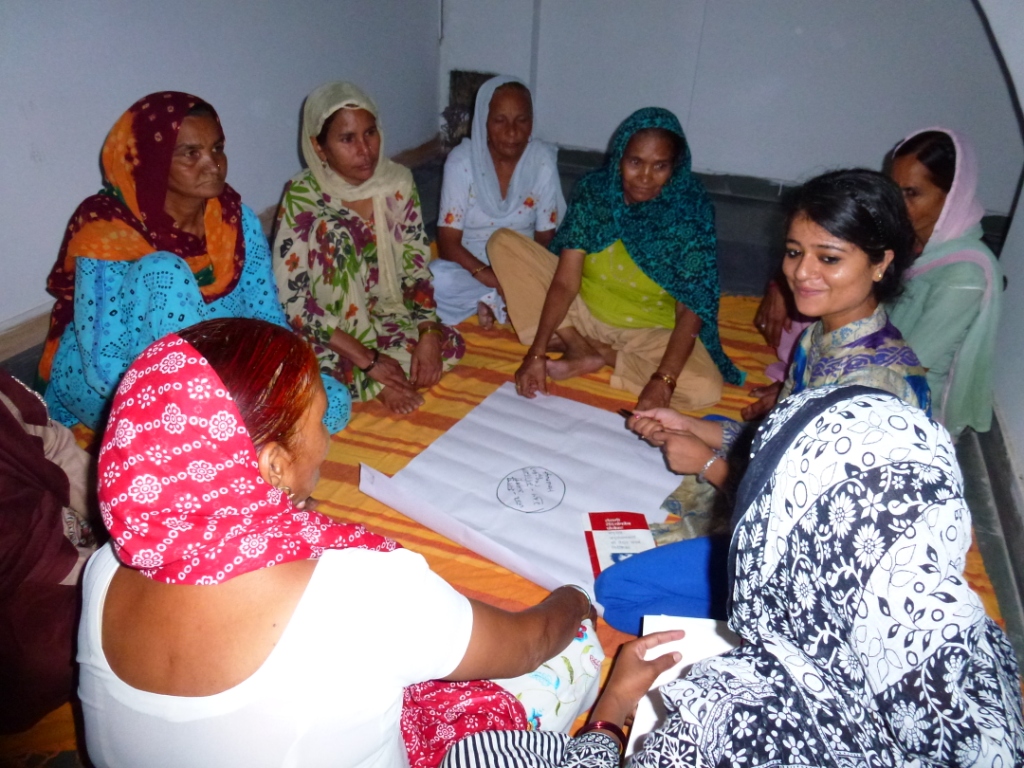 Programmes on sexual health, gender-based violence and women's empowerment are a regular fixture on the show schedule and the team conducts outreach programmes to understand and highlight the issues faced by the communities' women.
While community radio stations are not allowed to broadcast news, Gurgaon Ki Awaaz offers local updates and local narratives. A recent show titled Hamara Samvidhan, offered important information on the Indian constitution and what it implies. There are also shows on agriculture, emotional wellbeing, and the station holds special segments for feedback and questions.
The station also invites locals to narrate their varied experiences on air. "We don't hold auditions or do sound checks," says Arti. "Anyone can participate, and it often encourages others to share their stories too."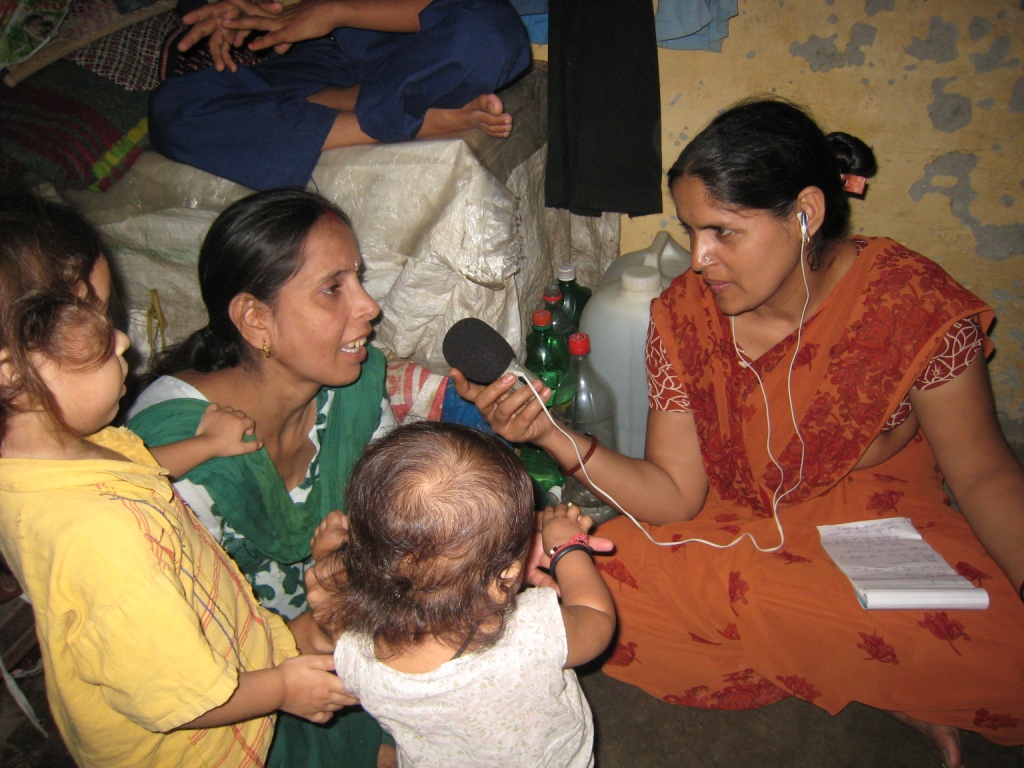 Barring a couple of hours of interactive programming, Gurgaon ki Awaaz runs through the day with the most emphasis on music. But this isn't your run-of-the-mill Bollywood music; instead, this radio station runs 16 hours of folk music in languages as varied as Maithili, Garhwali and Bhojpuri.
Putting together the music bank wasn't easy, as most of the folk songs were not readily available in recorded format. "We reached out to bhajan mandalis, went to competitions, met individual singers in villages, and recorded their songs," Arti says, mentioning that requests for Kareena Kapoor's latest hits are usually turned down politely.
Over the years, the team has collected a staggering 2,000 songs, which play throughout the day.
Now the station also has its own studio where artists can come and record their songs. Recording is an expensive process, but the radio station has come up with a win-win situation. "We offer proper recording facilities and don't charge for it," Arti says. "Instead, we request broadcasting rights to the song, and give the artists a CD of their songs, which they can use as they please."
The team's future goals include become financially independent and mobilizing local advertising to sponsor their shows and activities.
---
The Tweeter Side to Life: How Indians on Twitter Are Making a Difference
---
Close to a decade since its launch, Gurgaon Ki Awaaz has garnered a fan following that runs into hundreds of thousands, of which 60 per cent are drivers. "We want our audience to know that this is their platform. It brings the community together," says Arti.
For those who don't stay in Gurugram, the shows are also simulcast via the Gurgaon FM app available for download on iOS and Android devices. To contact the station team for sponsorships and funding, click here.
Like this story? Or have something to share? Write to us: contact@thebetterindia.com, or connect with us on Facebook and Twitter.
NEW: Click here to get positive news on WhatsApp!