An advertising professional with more than 20 years of experience in the field, Rehana Mohammed Shakir gave up a lucrative career to indulge in her passion – cats! Now, with an ensemble of 14 beautiful Persian cats, she runs a 'Cat Pet Therapy Centre' in Bangalore, helping children develop and discover their emotional side. Read more as the 'Cat Lady' lets the cat out of the bag on the secret to her happiness!
Meeting Rehana Mohammed Shakir was a very special treat. Here was someone who puts her pets and their comfort on top priority! Setting off with a friend on a cloudy morning to Rehana's place, I imagined her house to be echoing with meows! After all, I had heard about the more-than-dozen cats she shared her home with! Just as we rang the doorbell, lo and behold! right at the gate we spotted a fluffy, orange-coloured majestic Persian cat welcoming us. "This is Toffee Shakir, my CEO!" Rehana said welcoming us. Petite and pretty, Rehana has 'inherited' most of the traits of her 14 Persian cats – she's independent, straightforward, warm-hearted, and has a no-nonsense attitude to life.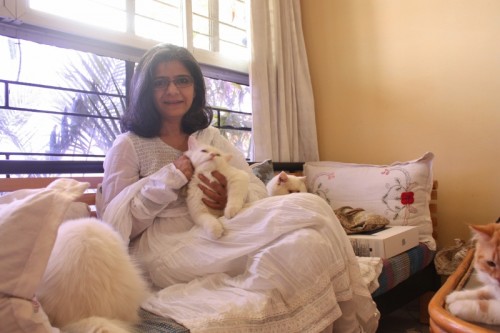 Hailing from Lucknow, Rehana shifted to Mumbai, and then to Bangalore. She has worked in several advertising agencies, and has a wealth of experience of nearly 20 years in the advertising field. She discovered her love for cats a few years ago, when she adopted her very first kitten to keep her company at home. That was Shehzad, a royal-looking cat – she points to his picture embossed on a mug that graces a mantelpiece. Gradually, sensing her pet's need for a playmate, she adopted one more, and so the Persian team grew!
Crazy about cats and all other animals, a little less than a year ago, Rehana decided to combine her training in alternative healing with her passionate love for animals, starting perhaps the only cat pet therapy centre in Bangalore. For a small fee, children can come to Rehana's home and spend time playing with, learning from, loving and receiving love from her cats.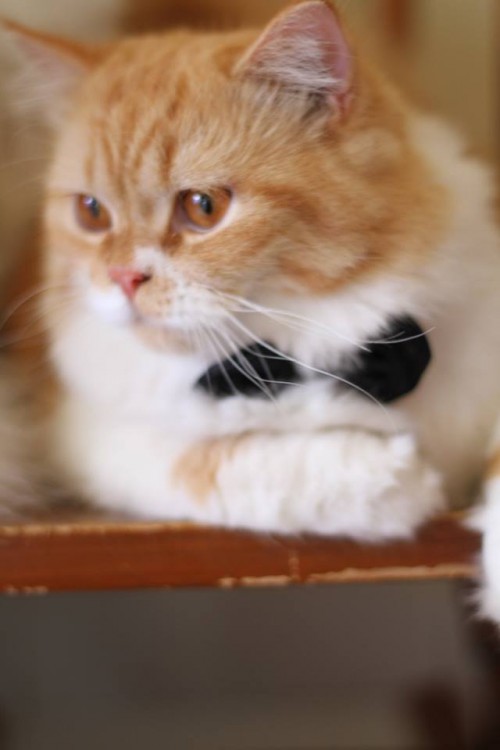 Rehana feels that there is no better way for a child to let off steam than to bask in the affection of an army of fluffy kittys. The idea behind 'Rehana Mohammed Shakir's Pet Therapy with Persian Cats' came from a personal loss, when she lost her beloved cat, Shehzad, who succumbed to renal failure after a long and tedious battle. She admits:
When I lost Shehzad, I was devastated. For a very long time, I kept trying to find love in every animal I saw. Even the ones on the streets. That is when I truly realized that animals are intelligent beings blessed with the power of unconditional love, spiritual healing and the ability to make anyone feel instantly better with their demonstration of affection.
So began Rehana's journey to educate people about not just the physical, but also the emotional, needs of animals and the joy of being able to give love and get love unconditionally from them.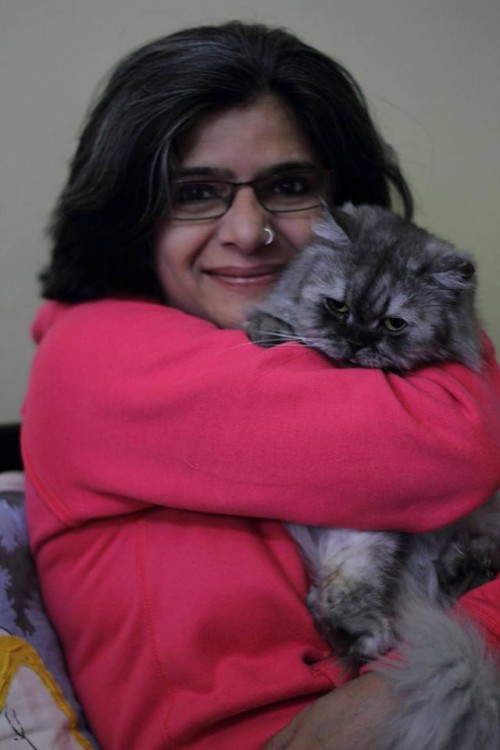 Rehana's pet therapy centre – which is housed in the apartment where she lives – is a space where parents can bring their children to get a first-hand feel of furry felines. Rehana believes that for kids, it simply isn't enough to be exposed to book learning and sports – which is much of what conventional schooling is about these days. It's also important for them to develop their emotional intelligence and learn the art of learning how to love and be loved in return. And that's where pet therapy comes in.
Working primarily with children, Rehana not only encourages parents to allow their children to interact with her cats freely, but she also educates parents about the fact that with a great pet comes great responsibility.
Though there are many institutions that offer healing programmes assisted by animals, Rehana's team of 14 Persian cats seems to be the first of its kind. "Cats are 'little people' with their own personalities and emotional needs," she explains. One of her cats, Qamaruddin, she says, is amazing with hyper children with aggressive tendencies. He instinctively inspires kindness, gentleness and compassion. Toffee and Zafran work very well with quiet, withdrawn kids. They bring out joy in them. And Shahryar reaches out to just about anyone! He loves to be hugged!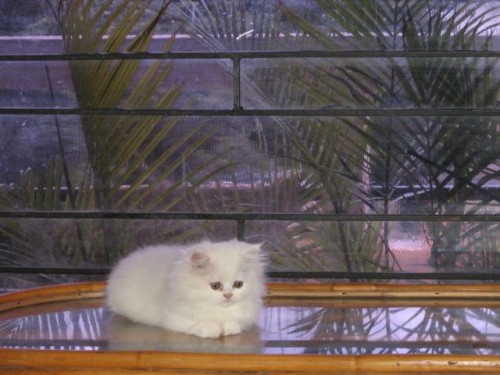 The day I met Rehana, she was all set to bring another cat, Kainaat, to her home. "She was in a security guard's cabin with a twine around her neck as a leash. I tried to help find her a family and when none came forward, our home is now going to become hers," Rehana beamed.
Rehana started the Pet Therapy Programme when she had just 30 rupees in her pocket, a broken phone and a dead laptop. She explains:
It was my answer to the world that mocked me for my choice – of putting an animal before my own comforts. Hidden in the programme was the wealth of love that my cats had brought to my life and which they unhesitatingly shared with the world. I knew the loose change we earn through this programme wouldn't pay even for cat feed. But I just had to do it. I promised myself that if I had to, I would even sell my belongings to keep my kitty family together and sustain what we do. That's because I believed in it..with passion!
It hasn't been smooth-going for Rehana. She has faced whispers from well-wishers advising her to "give the cats away" and "lead her life." In reply to this, Rehana's post on her Facebook page is truly inspiring:
When the going gets tough […], You do not give up lives whose responsibility and love is a commitment you made. There is a force way powerful than all of us – that creates the means and protects each life…I do what I do for I believe in it and believe in the humanity within me and in those of my dearest friends who never gave up on me, who backed me with all their might. And that's why we still do what we do. Not for glory. Not for gain!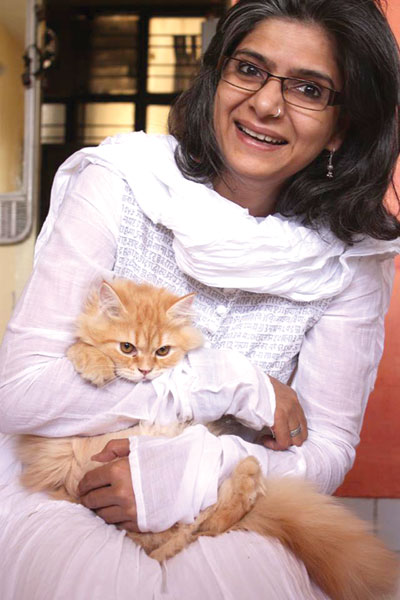 Spending time getting to know Rehana, her mission and her 14 lovely cats was a truly enlightening experience. I learnt the value of peace, which her fluffy friends radiated. Their calmness and dignity were a clear reflection of a deep contentment, a lesson which I might never have learnt if I sat with 14 "learned" scholars for 14 hours or 14 days!
(If you are passionate about cats, you could add a bag of cat food to your shopping list as a gift for Rehana's furry friends!)
Nigar Ataulla is a freelance writer currently based in Bangalore, mostly focusing on stories of animals, nature and people doing positive work for society. She is also pursuing a course in hospital and healthcare management.
We at The Better India want to showcase everything that is working in this country. By using the power of constructive journalism, we want to change India – one story at a time. If you read us, like us and want this positive movement to grow, then do consider supporting us via the following buttons.
Please read these FAQs before contributing.