Actor-turned-director Akshay Singh looks to tackle the deep-rooted issue of colour bias through his directorial debut Pinky Beauty Parlour.
Actor-turned-director Akshay Singh looks to tackle the deep-rooted issue of colour bias through his directorial debut Pinky Beauty Parlour.
"In the hopes of making me look as fair as Pinky, mother would apply so much talcum powder to my face. I don't know whether that made me fairer or not, but it would certainly make me look like a white ghost," says Bulbul, one of the protagonists of the film Pinky Beauty Parlour.
The debut feature of actor-filmmaker Akshay Singh would certainly resonate with many in India as it deals with an issue prevalent across the country — discrimination based on skin colour.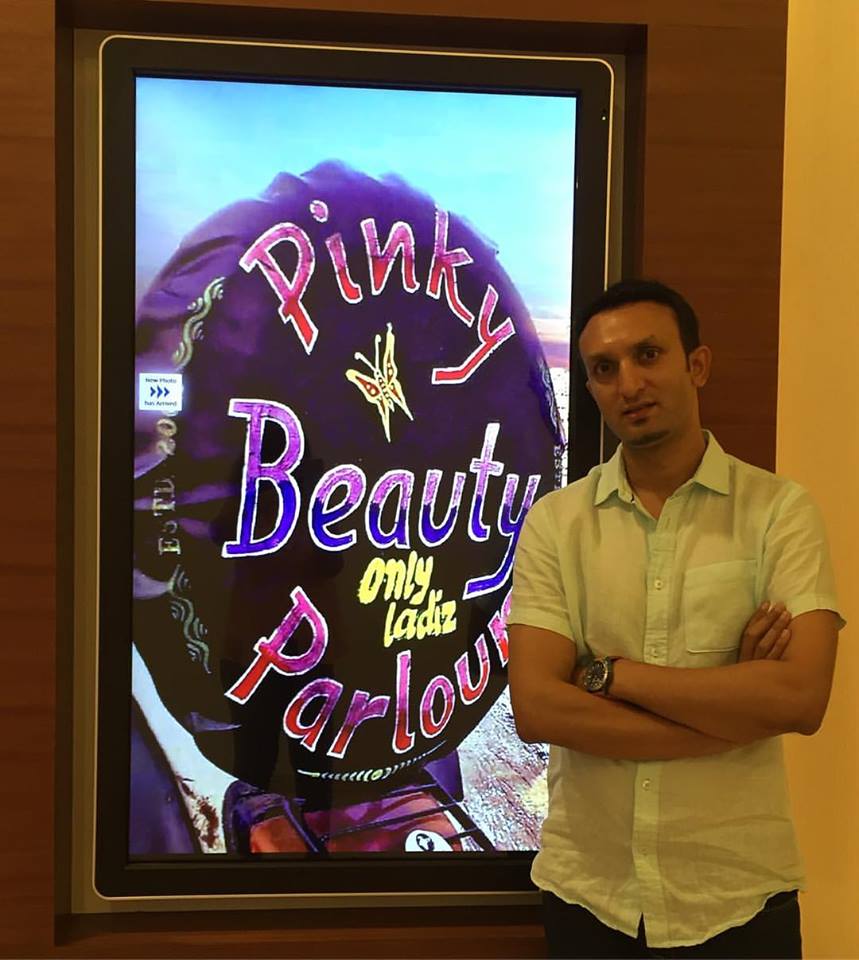 No matter where one goes in India, an obsession with fair skin is observed everywhere. Ours is a country where in the nooks & corners of the smallest of towns and villages, beauty parlours thrive on people's hopes of becoming fair and fairness cream companies never go out of business.
Like many filmmakers, Akshay's film too was born out of his personal experiences. Born in the small town of Ghazipur near Varanasi in UP, he stood witness to colour bias right from his childhood. Even though he did his schooling in Dehradun, during the little time he spent in his hometown for his holidays, he witnessed too many incidents of colour bias to ignore them.
"Taunting girls because of their dark skin tone was a normal thing. I remember relatives taking pity on my cousins who weren't fair, calling them 'bechari'. Whether it would be my own house, or the neighbours' or their neighbours', discrimination based on skin colour was everywhere. I have seen some of my cousins and friends developing serious inferiority complex and going into depression simply because they were dark. It was very disturbing for me," says Akshay.
---
Also read: Sridhar Rangayan Discusses a Lifetime of Fighting for LGBTQ Films to Gain Acceptance in India
---
After finishing school, Akshay moved to Delhi for further education and decided to pursue his childhood dream of acting. He enrolled himself in Sri Ram Centre for Performing Arts for a two-year course in acting and soon headed to Mumbai to work in films.
The colour bias, however, remained. When he got married, Akshay's wife too was subjected to similar remarks about not being fair-skinned.
"The whole unfairness of it all is what must have taken deep root inside my mind. I wanted to tell off people, and being a storyteller, it would be by making a film! The idea remained dormant for long, however," says Akshay.
A storyteller to the core, Akshay had always wanted to make films. However, things weren't quite falling into place. He wrote and pitched different scripts to production houses while also acting in TV shows like Kashmeer, and films like and Vikalp and Ghayal once again. The first of his screenplays got made into a film in 2013; the film was Baat Ban Gayi.
However, Pinky Beauty Parlour was too dear to Akshay's heart to hand over to a director.
"While writing the script of Pinky Beauty Parlour, I realised that only I would be able to do justice to this script as director. Many times it so happens that the essence of the story is lost in translation from script to screen. And I did not want that to happen," says Akshay.
Akshay and his wife, Bahnishikha Das, decided to produce the film themselves. They poured in all their savings, raised money by getting loans and started a production house.Although he was making a film with a social message, Akshay in no way wanted his film to be preachy.
The film is as entertaining as it is an eye opener. A murder mystery layered with dark humour, the film explores the social stigma in a poignant and entertaining manner.
The film tells the story of two sisters, Bulbul and Pinky, who run a beauty parlour in the bylanes of Varanasi. A murder takes place in the beauty parlour and chaos ensues. The film then goes on to capture the chaos, confusion and commotion of the murder investigation and trial.
The film has received appreciation in the international festival circuit. It began its festival journey with a market screening at Cannes Film Festival, and further getting selected for screening at Jio MAMI Mumbai Film Festival, International Film Festival of India (IFFI), Chennai International Film Festival, and Pune International Film Festival (PIFF).
"The kind of response that I have got from the audience at the film festival screenings, I think I have been successful in my attempt. Many people came up to me after the screenings and shared their own experiences of colour bias and congratulated me for bringing this topic to screen. I want more people to watch this film and start questioning the belief that fair skin is better than dark skin," says Akshay.
To take the message to the masses, Akshay has started a social media campaign called #LetsUnlearn. He is also running a crowd-funding campaign for the distribution of his film.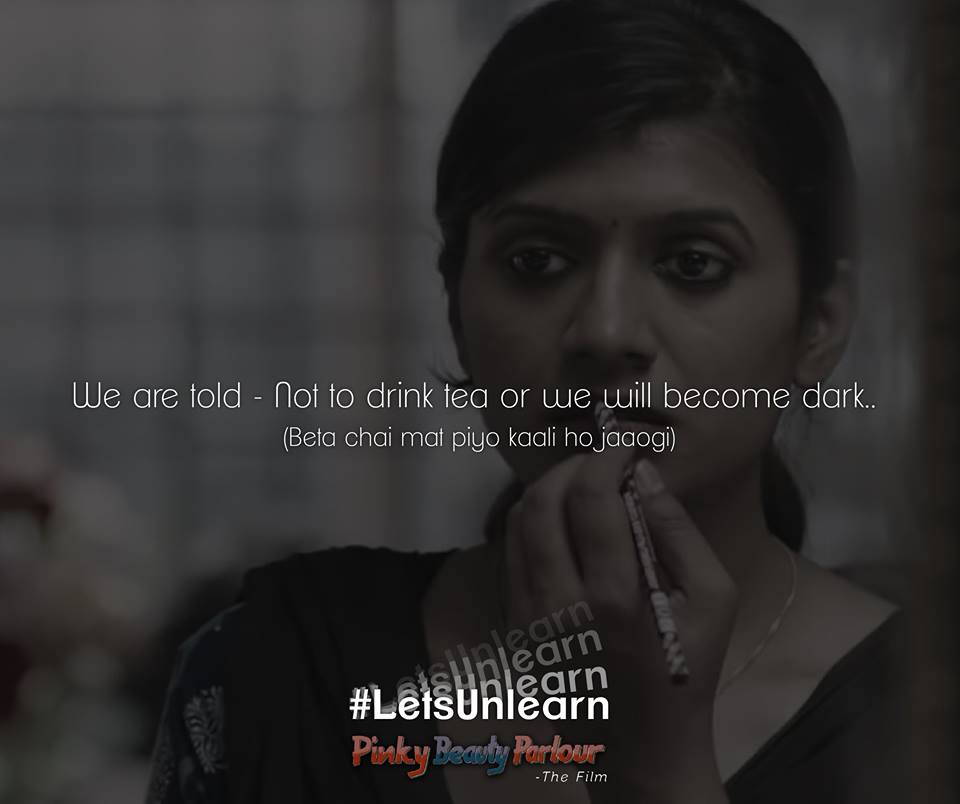 "We have exhausted our funds in the making of the film. Now we need to take this to the theatres. We don't have big stars, fancy locations or music. The story is the king here. People have responded so well to the film at festivals. We can only hope that the film sees a theatrical release soon," he says.
---
Also read: 8 Un-Bollywood Hindi Films in 2017 That Will Make You Appreciate Cinema Again!
---
To contribute to Akshay Singh's fundraiser for the distribution of Pinky Beauty Parlour, click here.
Like this story? Or have something to share? Write to us: contact@thebetterindia.com, or connect with us on Facebook and Twitter.
NEW: Click here to get positive news on WhatsApp!