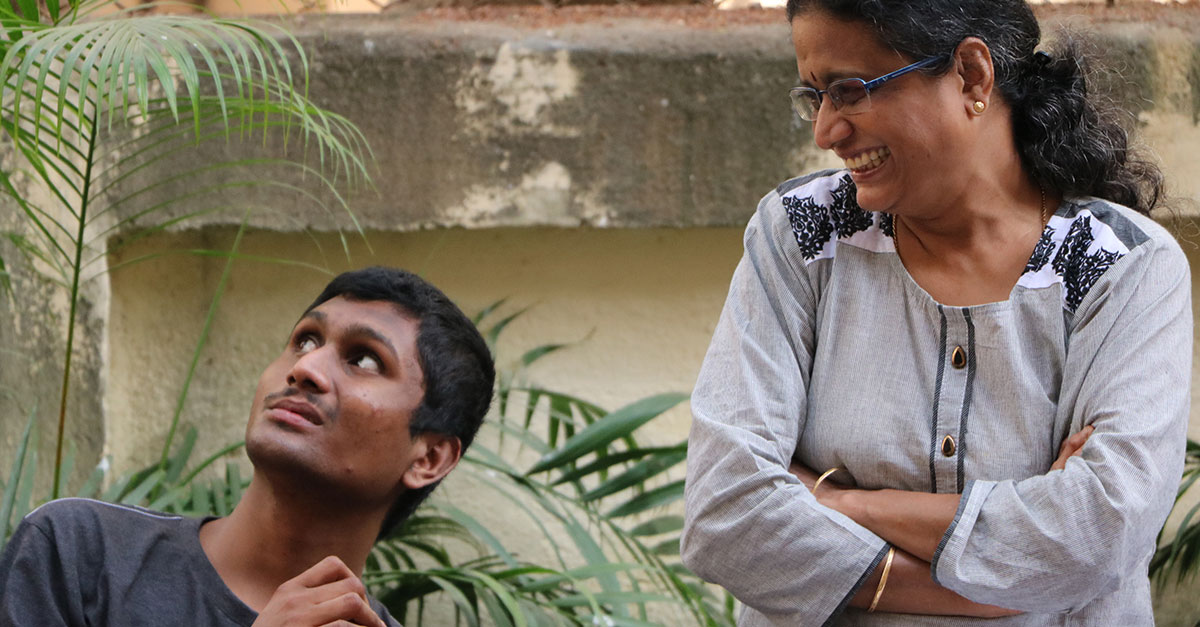 We focus on teaching children with autism the right answer for every question. But have you wondered what will happen when the child becomes an adult?
We focus on teaching children with autism the right answer for every question. But have you wondered what will happen when the child becomes an adult?
Rohit's sketches speak volumes. This particular one was spellbinding. It showed two people, both with monitors on their foreheads. "Why the monitors?" "I don't understand what goes on in people's brains. They say something but mean something else. A monitor on everyone's foreheads will help me understand what they really think," he replied.
Incredible thought! Who really knows what's going on in somebody's mind? Yet, we're okay with not understanding fully. We can deal with the uncertainty. Despite this "grey area", it's easy for us to interact with others. But what about Rohit? Let me tell you a little more about him. He is good at studies but has no real friends, and is the soft target for bullies at school. He wanted to be part of a WhatsApp group, and got added recently, but because they needed somebody to make fun of.
Rohit has autism. He finds it difficult to understand these subtle yet distinct actions. He is loud, and in-your-face at times. His dad feels that he just needs a good dose of discipline. But Rohit is not doing this deliberately. It's not his fault, or even his parents'. It's ours. We, as professionals, focus heavily on developing static skills. Obviously, you, the parent, also follow this pathway.
How many times have we celebrated reaching '100 words' when the foundations for communication have not been in place?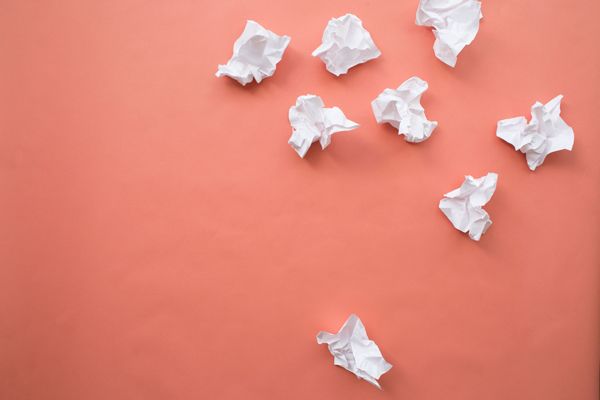 How many hours have we put into teaching children with autism to cut straight and diagonal lines, when they don't have a clue about why they need to cut lines in the first place? Does your child improve through these teaching techniques? Think about the following.
Your child has learned 100 words, but doesn't know where to use them. He has learned to cut, after which he promptly throws the strips in the trash can. Able to select the items needed to make a sandwich on an iPad, he doesn't know what to do if there is no bread at home. He can name all his classmates, but doesn't have a single friend.
Yes, your child's static intelligence has been addressed and developed. But what about flexible thinking, problem solving, and adaptability? These traits are part of something present naturally in neurotypical individuals, and missing in individuals with autism—dynamic intelligence.
The best explanation of the difference between static and dynamic intelligence comes through a story.
A few years ago, renowned autism expert Dr. Steven Gutstein worked with a youngster on the autism spectrum (let's call him Ron). When Ron went to University, Dr. Gutstein asked him to call if he needed help any time. One night, at about 1 AM, Dr. Gutstein received a call. It was Ron. Dr. Gutstein was worried and asked if everything was okay. The young man had only one question, "There are many boxes stacked in my room. I'm not sure which one I need to unpack first."
This young man clearly has enough static intelligence to be admitted in University. But flexible thinking, decision making, and problem solving are big challenges for him. These should be addressed first.
Unfortunately, we give too much importance to static intelligence.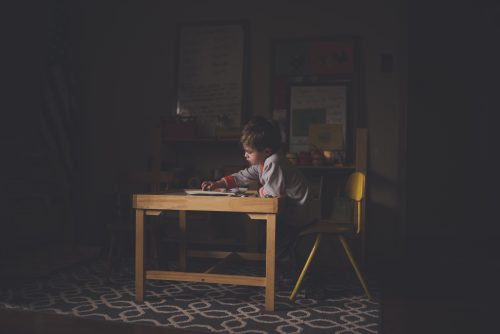 Imagine yourself with your child cutting marble paper. Your entire focus is on how well your child cuts, or whether he is able to cut along a line, isn't it? Shift your focus for a minute. What if the scissors are missing? What will your child do? By placing everything in front of him and robbing him of his chance to solve problems, you impact his dynamic thinking and intelligence negatively.
Here is a story about a child with autism who developed dynamic intelligence. 20-year-old Rishi switched to the dynamic intelligence development program about four years ago. Within a few months, his behavior was regulated (he was calmer), and his meltdowns had reduced.
Last year the family took a vacation in Goa. Unfortunately, Sharmistha, Rishi's mother fell ill. Rishi took wonderful care of her. Each morning, he would wake up early and check on her. He would put away the soiled towels and napkins, and replace them with fresh ones. On the flight back, Rishi ensured that Sharmistha was comfortable and that the flight attendants took care of her.
Sharmistha had tears in her eyes when she shared this story. "He reminded me of my dad. I was amazed that he took such good care of me."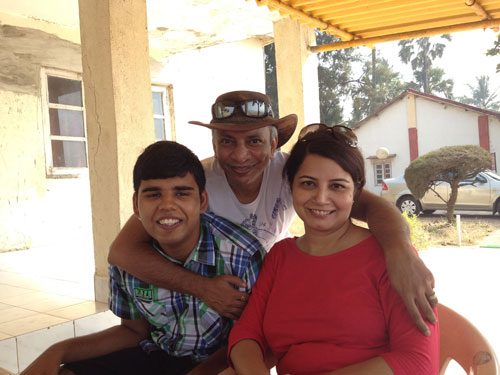 Do you know that Rishi is non-vocal? He doesn't speak. But showing care and emotions is not dependent on words. His overall understanding and handling of the situation far exceeded linguistic realms.
Here are the basic tenets of dynamic intelligence:
Adaptability
Suppose you are in line to buy tickets to a movie you badly want to see. You reach the end of the line and the 'sold out' board goes up. What do you do? Yes, you may be upset for a few minutes, but then you look for other options, find something else to do, or head home!
How would your child react on being told that his favorite drink is not available? Dynamic intelligence makes it easier for him to accept this, and ask for another drink instead.
Monitoring and Regulation
When we converse, we constantly monitor the situation. We take in body language, facial expressions, and tone of voice in addition to what the person speaks. Based on these inputs, we pick an appropriate response.
Can your child monitor a situation before he answers questions, or do answers come from rote-learned responses? Dynamic intelligence helps your child achieve the former.
Relative Thinking
Take a look at this image.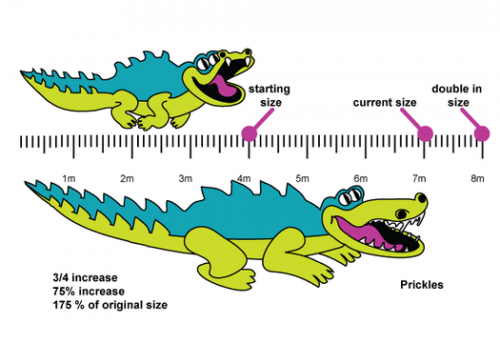 You picked it up immediately, right? You know how to take things in context.
How would your child comprehend something like this?
Good Enough Thinking
Imagine you have three things to do right away. Each one is urgent. How do you decide which one to do first? You know that you can't complete all of them perfectly, but you know that each of them can be good enough.
How does a child with autism decide how much spice to add to a dish? How does he decide if the garlic bread that he's put in the oven is done enough? Dynamic intelligence enables him to differentiate between perfect and good enough. This, in turn, reduces anxiety and meltdowns in children with autism.
The brain can build neural connectivity throughout life. The more opportunities you give for thinking and problem solving, the more integrated the brain becomes.
A father once wrote a mission statement. It stated his hopes for his son, projecting five years into the future:
"He will go out for coffee, unsupervised, with his friends."
That dream came true a few months ago—exactly five years after the father wrote it! That was just the beginning. In a recent conversation between this youngster and his mother, it was incredible to watch him decide how he's going to cover the portion for five study subjects in seven days. (Note: The emphasis in not on what he's going to score but how he's going be a smart learner.) This thinking will pour into his future relationships, profession, and impact his life.
Static thinking will take your child through school. But dynamic thinking will take your child through life. All it requires is a shift in focus from you. Are you willing to make it?
This post was originally published on SAI Connections. Know more about the treatment they offer for children with autism here.
Like this story? Or have something to share? Write to us: contact@thebetterindia.com, or connect with us on Facebook and Twitter.
NEW: Click here to get positive news on WhatsApp!
We bring stories straight from the heart of India, to inspire millions and create a wave of impact. Our positive movement is growing bigger everyday, and we would love for you to join it.
Please contribute whatever you can, every little penny helps our team in bringing you more stories that support dreams and spread hope.
Tell Us More