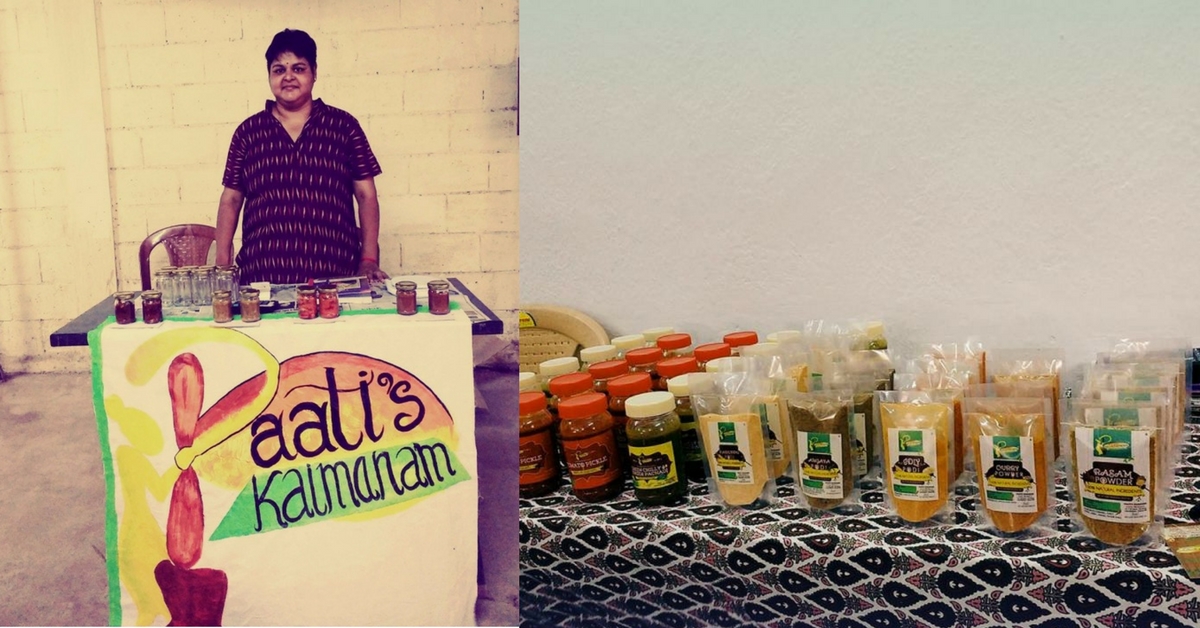 Juggling her passion for food with a full-time career, Chennai resident Sheela Subramaniam offers centuries-old family recipes with a healthy, organic twist.
Juggling her passion for food with a full-time career, Chennai resident Sheela Subramaniam offers centuries-old family recipes with a healthy, organic twist.
Healthy though they may be, organic food products don't go easy on the pockets in India. The glossy, lined shelves of conscious food stores may save us many calories and chemical intake, but their prices often render them inaccessible. An irony considering that healthy foods, grown organically sans chemicals, should be easily accessible to everyone.
Chennai-based Sheela Subramaniam decided to change things up with her fledgling home-run brand Paati's Kaimanam.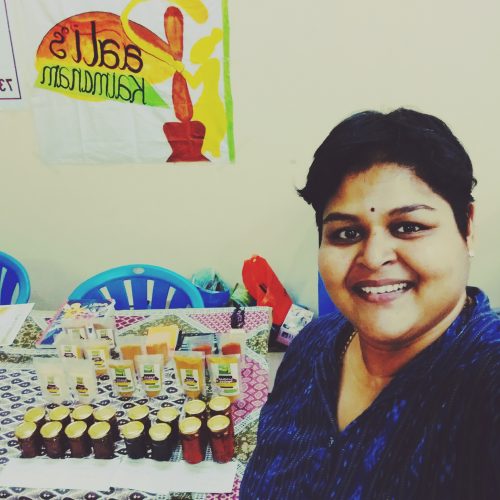 By day Sheela is a tour operator, curating trips for corporate and college groups. By night she answers to her passion for food, creating authentic Thanjavur pickles and spices culled from decades of family recipes. "You won't believe me if I say this idea popped in my mind while I was in the shower," she laughs. "My aim was whatever I prepare for my family, I want to market the same." Thus Paati's Kaimanam was born in September 2016, bringing authentic Thanjavur recipes made from organic ingredients.
Sheela uses her family recipes, generations old, distilling them into pre-mixed spices, podis, and pickles. The business is, as she calls it, a one-woman show. The nocturnal animal uses the morning to source ingredients—from organic stores and farms—and prepares the products by night. She also manages the packaging, distribution, and marketing of the products. Her mother, who helped compile the recipes and ingredients, contributes to quality checks and she tests new products on friends for feedback.
---
You might also like: Over 5000 Organic Farmers are Reviving Traditional Crop Varieties. Thanks to One Organization.
---
Thanjavur food boasts a distinctive flavour, attributed by historians to its Maratha rulers. Some of the more unusual recipes are overshadowed by the ubiquitous idlis and dosa that have come to define South Indian cuisine as a whole. Sheela aims to turn the spotlight on more homely recipes with products that simplify their preparation sans preservatives, and some of her recipes are over two centuries old. She cites the Angaya Podi as an example, a nutritious powder recommended for new mothers and a variety of ailments. "There are many variations in the market but I prepare this from the recipes left by my grandmother and great grandmother, right down to the ratio of ingredients."
Sheela started with 14 products, including milagu kuzhambu (pepper gravy) and her family sambar powder (also her personal favourite among her products), adding more recipes on special request.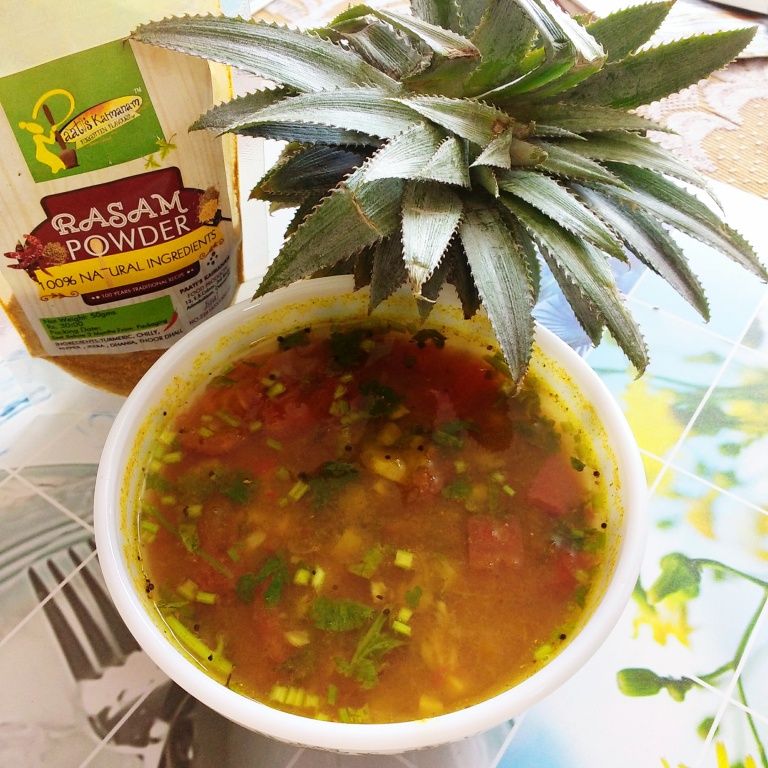 Crafting and selling healthy food comes with its own set of challenges. Preparing products sans preservatives is fresher and far more nutritious than regular packaged products, but Sheela cites its short shelf life as a challenge. "I prepare small quantities and mark expiration dates at three months, but it's something I am still working around."
Nonetheless, promising feedback keeps Sheela going. "The response has been tremendous," she says, "especially when aunties and uncles try my product and compliment it saying they feel like they're tasting their homemade products. That motivates me."
While social media and exhibitions have been useful, her biggest means of publicity has been word-of-mouth recommendations within the community.
---
You might also like: How Six Families Joined Hands To Grow Their Own Organic Food in Noida
---
In an effort at acquainting her audiences with traditional recipes, Sheela has also begun recording her family recipes. Looking for an unusual rasam recipe? Paati Kaimanam's pineapple recipe—usually served at weddings and restaurants, is only a few Facebook clicks away.
Sheela aims to make healthy eating, that pays heed to ingredients beyond enticing packaging, a way of life. Aiming to reach out to customers with old-school, authentic recipes that do not compromise on quality, this enterprising woman is just getting started.
To connect with Sheela, email paatiskaimanam@gmail.com or check out her Facebook page.
Like this story? Or have something to share? Write to us: contact@thebetterindia.com, or connect with us on Facebook and Twitter.
NEW: Click here to get positive news on WhatsApp!