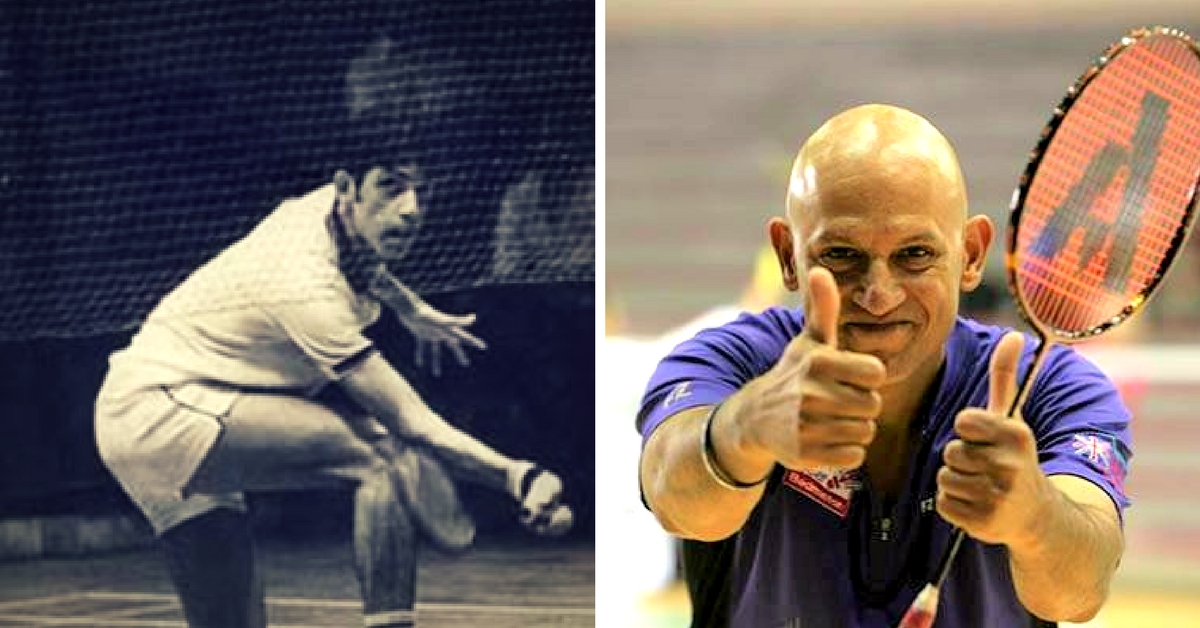 A legendary sportsman that not many Indians know about, Rajeev Bagga was crowned the 'Deaflympian of the Century' by the International Olympics Committee. Here's the inspiring story of his struggle to the top.
Who should be awarded sportsperson of the century? There are many contenders and have been numerous debates over who is best  suited for the title and why. However, when it came to selecting the 'Sportsman of the Century for the Deaf', the vote was unanimous: India's Rajeev Bagga.
A legendary sportsman that not many Indians know about, Rajeev Bagga was crowned the 'Deaflympian of the Century' by the International Olympics Committee's sub-committee, CISS (Committee International des Sports des Sourds) in 2001. The only deaf player to have won the Indian National Championship twice (in 1992 and 1993 respectively), Bagga has been at the helm of the Indian badminton scene for over a decade, winning prestigious events individually, as well as helping the country reach greater heights.
With badminton taking off in India in a big way, here's the inspiring story of this unsung legend's struggle to the top.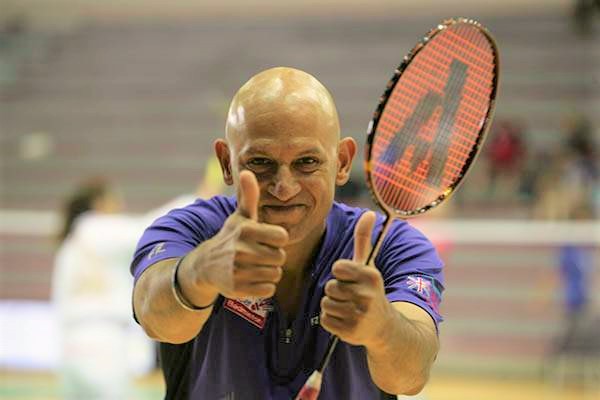 Born into an Army officer's family, Rajeev Bagga permanently lost his hearing  to a severe bout of meningitis when he was just 12 months old. However, he came from a supportive and sports-loving family, with almost all his family members having played sport at some level. Thanks to his parents and his siblings, who always encouraged him to play sport, values like sportsmanship, dedication and team spirit were deeply ingrained in him from a very young age.
Bagga initially began playing a variety of racket games – table tennis, tennis, badminton and squash. He soon discovered he was especially good at squash, winning the Western India title and the National title, as a 13-year-old, in the sub-junior category in 1981. However, he abandoned the pursuit of squash for a game that depended more on his eyesight that hearing.
Although he did play tennis at the state level, he finally picked badminton because he enjoyed playing it more. He started taking part in local tournaments and, soon, was competing in the open circuit (against able-bodied players). Three decades ago, this meant entering a non-inclusive playing field.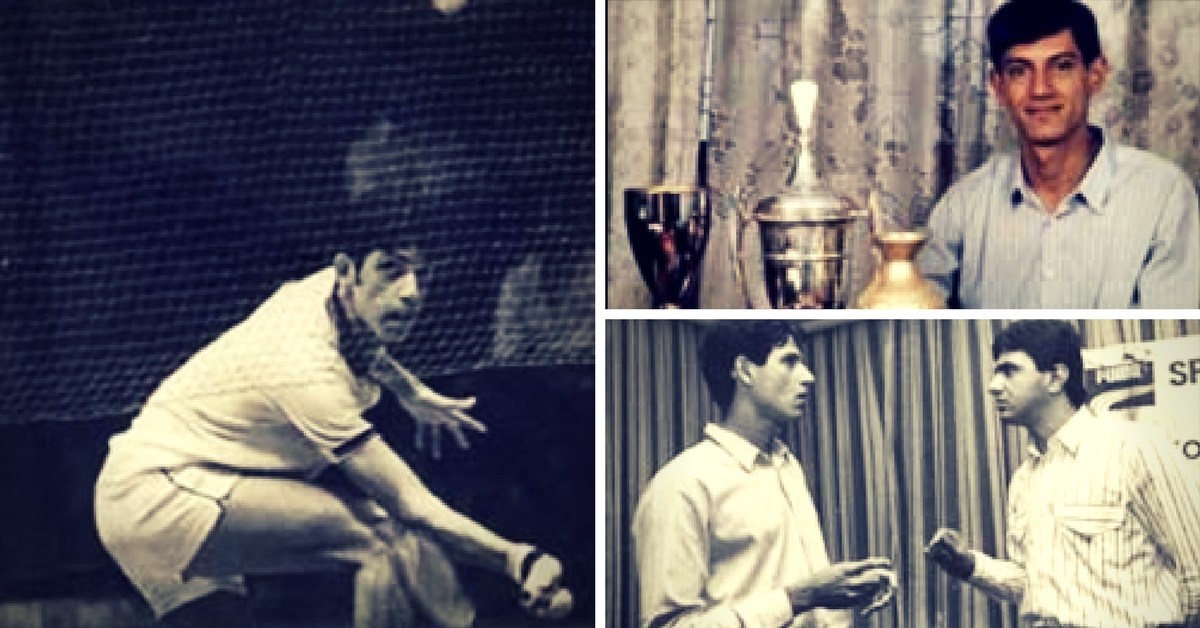 Not only could Bagga not hear the umpire's calls (there was no provision for interpreters), there was often no display of the score and so, he had to keep a mental note. During coaching and training camps, the instructions of the coach evaded him and he learnt mostly by watching matches between top players.
At the young age of 18, Bagga was recruited by Hindustan Petroleum in Mumbai as a sports officer. A job that took him to various tournaments in India, the gifted lad was soon winning medals at the state as well as national level. Back then, his parents worried about him as he was frequently bullied for beating players who could hear.
However, Bagga didn't let the mindgames scare him or stop him from playing. During a television interview at Malmo in Sweden, where he had gone to take part in the Swedish Open, he was asked, "Why do you play with athletes who can hear?" Bagga replied, "I am a sportsman and will play with any sportsperson, whether he or she is able to hear or not."
---
Also Read: Story of Grit & Grace: Haben Girma, First Deaf-Blind Student to Graduate from Harvard Law School
---
Bagga displayed his tremendous sportsman's spirit and focus on the field time and again. During the national level games, he never got upset when he was on the verge of winning a crucial match and the chair umpire gave a wrong line call. He would calmly accept the umpire's decision, only to bounce back and win the match. As he explained in an interview, tough times made him more eager to move forward, be positive and prove to his detractors that he was equal to his able-bodied competitors in every way.
In the 90s, Bagga took the Indian badminton scene by storm when he represented India at the World Deaf Games (that later went on to become the IOC's Deaflympics) in Christchurch, New Zealand. He swept the men's singles and doubles gold medals and put India on the top.
After that, there was no looking back as Bagga went on to win the men's singles titles for five consecutive Deaflympics. Bagga's record at the global event is staggering – four gold medals for India at the 1993 Games in Bulgaria, three golds at the 1997 Games in Denmark, three more golds in 2001 in Italy and two golds in 2005 in Australia.
Besides cementing India's position at the top for nearly two decades, Bagga's stunning debut at the Christchurch World Games also opened up the avenue for deaf sports in India in a large way. The only deaf sportsman to win laurels in both the International Open as well as the deaf circuit, his feats received their due when, in 2001, he was crowned the Deaflympian Of The Century by an IOC subcommittee.
Soon, Bagga was captaining Maharashtra's state badminton team and representing India at many international tournaments. After beating his good friend, the indomitable Prakash Padukone at the Indian national championships, Bagga went on to make history at the All England Open Badminton Championship in 1990. Here, he defeated the Korean player Ahen Chang in the third round of qualifications to become the first deaf player to make the finals in the 80-year history of the championship.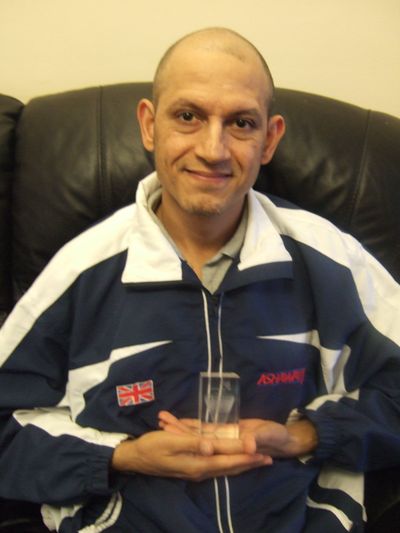 Next, he won the national men's singles title twice, in 1991 and 1992, as well as the men's doubles in the 1990. Since then, he has represented the Indian national team in BWF (Badminton World Federation) championships including the Commonwealth Games, Thomas Cup, All England Championships, Malaysian Open, Swedish, Swiss and Austrian Opens and Asian Badminton Championships.
A legend in the world of badminton, Bagga was awarded the Arjuna Award in 1991. However, in the decade that followed, his staggering achievements were somewhat obscured by the fact that badminton remained a low-profile sport in India.
---
Also Read: The Story of One of the Greatest Figures in the History of Indian Football, Bembem Devi
---
In 2000, he moved to England after his marriage to Rita Mistry (also a deaf badminton player). Currently, he is a certified badminton coach of the British as well as the Austrian national badminton teams. He continues to have a strong bond with India. When asked in an interview whether he would consider coming back to India if offered an opportunity to coach here, the affable man answers in the affirmative.
As for how the existing badminton scene can be improved, Bagga says that officials need to reduce administration and focus on providing good coaching of different kinds. He quips,
"India is on the verge of becoming a badminton powerhouse. Give incentives, provide facilities to the players and the results will come. For deaf players, the authorities should provide infrastructure for their training. However, having said that, they should make use of the facilities at hand. And, of course, try to take part in tournaments, where they can compete with normal players."
Now a 49-year-old, Bagga continues to be the only sportsman to have reigned at the top of a sport at the Olympics for 20 straight years. He is also the only deaf player in the 40+ Opens Veterans circuit to have won a gold medal. An unsung legend who made India proud on the global stage, the 'Deaflympian of the Century' deserves to be recognised and respected by the country of his birth.
---
You May Like: The Untold but Inspiring Stories of These 8 Indian Sports Heroes Will Make Spectacular Biopics!
---
We bring stories straight from the heart of India, to inspire millions and create a wave of impact. Our positive movement is growing bigger everyday, and we would love for you to join it.
Please contribute whatever you can, every little penny helps our team in bringing you more stories that support dreams and spread hope.