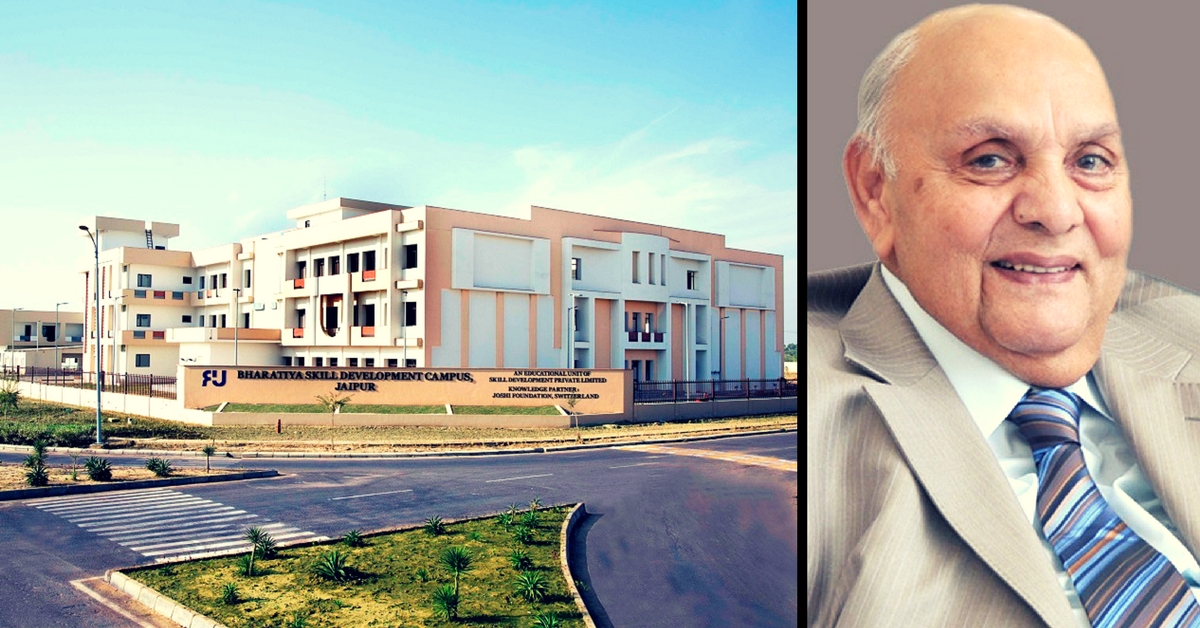 Dr. Rajendra Joshi, President and Founder, Bhartiya Skill Development Campus (BSDC) talks about the need for skill development in India and why he started BSDC to help empower young Indians.
Dr. Rajendra Joshi, President and Founder, Bhartiya Skill Development Campus (BSDC) talks about the need for skill development in India and why he started BSDC to help empower young Indians.
Technological convergence has shrunk the globe today. Advancements in connectivity, research, commerce, policy, sustainability, and industry impact all of us in ways hitherto unimaginable. Myriad global economic shifts occur every day. From a skilling perspective, it will be useful to look back at the various stages of industrial evolution in history. The first industrial revolution used water and steam to mechanise production, the second leveraged electric power to enable mass production and the third used electronics and information technology to automate production.
We are now on the brink of a fourth – a digital revolution, which has begun since the middle of the last century and is characterized by a fusion of technologies that is blurring the lines between biological, digital and physical areas. Compared to its predecessors, the fourth revolution appears to be evolving at an exponential pace, sans any historical precedent. Furthermore, it is likely to be disruptive in nature, with no industry or nation immune to its advances. The time to grasp the opportunity and shape a future that reflects our collective objectives and values is, therefore, now.
And in this context, far-sighted skilling for the future — for the advancement of the global economy and improvement of industrial output efficiency, while capitalizing on talent and emerging technologies – is a critical requirement.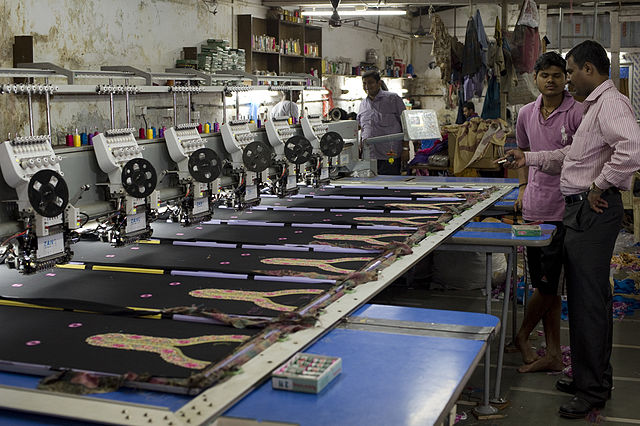 Picture for representation only. Source: By M M from Switzerland (Dharavi_DSC2981) [CC BY-SA 2.0], via Wikimedia Commons
Let us examine the skilling ecosystem in India. India occupies a special place in the global skilling environment today and was earlier this year acknowledged as the world's fastest growing large economy. By 2022, India is expected to have the world's largest working age population (between ages 15 and 59), all contributors to the nation's GDP output. The global economy will likely have no choice but to acknowledge this workforce. However, the current reality is that many educated Indian youths are unable to find jobs to their satisfaction or are settling for jobs beneath their capabilities. As per the 12th Plan Document of the Planning Commission, only 2% of India's workforce has any vocational training. Realizing the urgent need for skills training, the visionary government of India, through various agencies, is focusing on skill development and aspires to train 40 crore people by 2022.
---
You may also like: This Ex-Google Employee Equips Underprivileged Youth With Soft Skills to Make Them More Employable
---
Vocational or skill education in India began with the Industrial Training Institutes (ITI). Together with Industrial Training Councils, the ITIs comprised the bedrock of vocational training in India for many decades. Thereafter, other policies such as the Apprenticeship Act, 1961, National Skill Policy, 2009 and more recently, the National Skills Qualification Framework (NSQF) have served to further define the roadmap for Skill Development in India. However, the ITIs mostly focus on laboratory training, due to lack of access to machines. Therefore, there remains significant scope for improvement by way of skills training that is both theory and 'practical' oriented – much needed to retain a competitive edge in today's times! Employer buy in, the right training partners and methodology, updated curricula, effective stakeholder management, industry connect, and the alignment of aspirations to jobs are just some of the challenges that India's skilling ecosystem faces today. In fact, the skill development segment is often perceived as a non-scalable model with high capital requirements and comparatively low returns on investment.
I come from Rajgarh in Rajasthan and have traversed the globe in the course of my professional career, interacting with academia, researchers, students and companies, among others.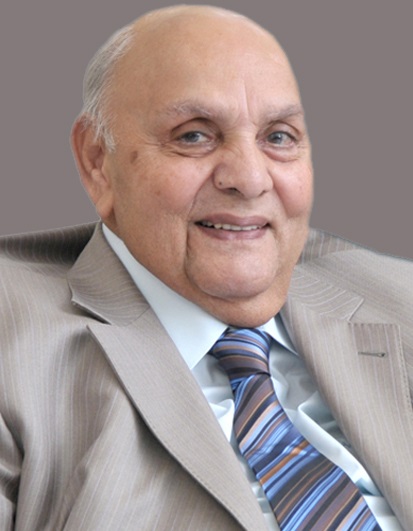 I firmly believe that our nation's demographic dividend and its rising population of working age people are a boon. The youth is talented and eager to make progress in life. In fact, the growth prospects of the Indian economy depend to a large extent on how the country tackles issues of intellectual capital and skill development today.
Decades ago, as a scientist and entrepreneur keen to give back to my country, I would often discuss how the economies of Germany, Switzerland and Austria did not collapse even after the Second World War — over endless cups of morning tea with my wife (also my partner in business). We realised the explanation was simple – these countries had strong apprenticeship systems, resulting in over 90% of their workforce being highly skilled and efficient. These nations have always laid strong emphasis on skill development that embraces machine-based and instructor-driven vocational training along with theory.
And thus was born the idea of Bharatiya Skill Development Campus (BSDC), a joint venture of the Joshi Foundation, Switzerland and Rajendra and Ursula Joshi Skill Development Private Ltd. (SDPL), India. Our objective was clear from the start – BSDC would empower young, gifted Indians with skills at par with global standards, increasing their employability and developing much-needed, high quality talent. We chose the Swiss Dual Model system, which is based on on-the-job skilling and simultaneous vocational training. However, it would be adapted at BSDC to meet India's evolving industrial needs. My extended family is in Jaipur and when we began scouting for locations, we chanced upon Mahindra World City in Jaipur – a perfect fit for the establishment of BSDC, given its ready infrastructure and the on-site presence of leading, global industrial names.
At BSDC in Mahindra World City, Jaipur, we provide apprenticeship education and world class training, leveraging the "one apprentice–one machine" concept. Machinery and equipment are imported from Germany, Austria and Switzerland and courses are offered to freshers, engineering students and professionals. A team of knowledgeable, trained and experienced trainers from Switzerland ensure global standards.
Till date, 103 students have undergone Polymechanics training at BSDC. We have a strong vision for skill development in India.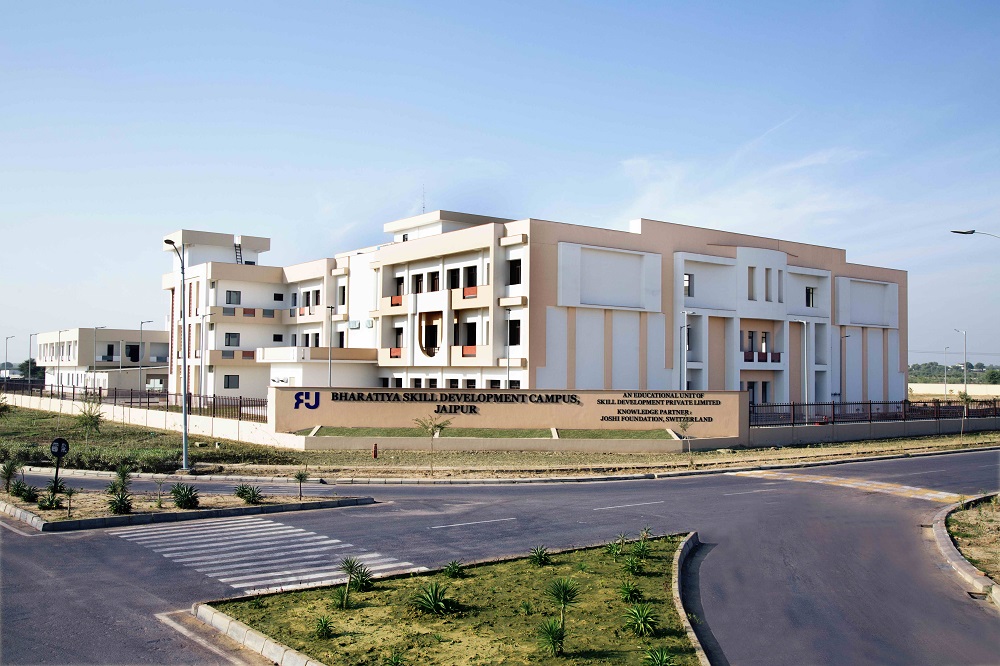 The main idea is to evolve Jaipur as a model city for Skill Development: a task made easier by the fact that Rajasthan is today already known as an education hub, home to ITIs, and Polytechnics and Engineering colleges. Rajasthan was actually one of the first states in the country to set up a Skill Mission in 2004. Moreover, Rajasthan has taken an active lead in enhancing ease of business in the state, which bodes very well for the industry overall.
---
You may also like: Senior Citizens Up Their Professional Skills, Thanks to This PC-Training Programme
---
The Government of Rajasthan has been highly supportive and we are also working with them towards setting up a Skills University. This will also be set up at Mahindra World City, Jaipur, a location that is highly amenable to the professional growth of our students because of the presence of multiple industries and sectors on campus.
It's been a heady journey of transformation. We established BSDC in MWC Jaipur in 2016 and I can safely vouch for the fact that our youngsters are naturally talented with immense potential. With access to practical training that is paired with intensive theory, Indian youth of today can innovate far beyond conventional expectations, enabling the nation to rise. All they need is a conducive ecosystem and the combined support of training providers, companies and policy makers.
Know more about BSDC here and contact the team here.
(Written by Dr. Rajendra Joshi)
Like this story? Or have something to share? Write to us: contact@thebetterindia.com, or connect with us on Facebook and Twitter.
NEW: Click here to get positive news on WhatsApp!