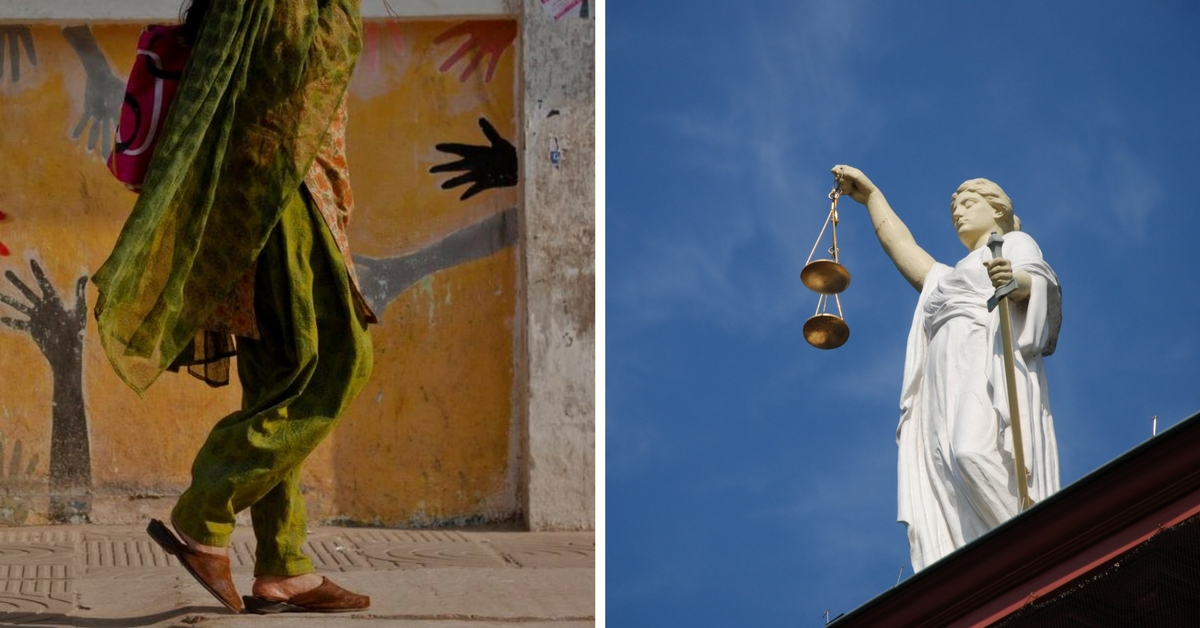 Eve teasing and molestation are problems that women all over the world, especially in India, grapple with everyday. Often, many women are unaware of the laws and regulations that give them protection against such acts. Here are some of the key legal sections dealing with sexual offences against women that all women must know about.
Eve teasing and molestation are problems that women all over the world, especially in India, grapple with everyday. Often, many women are unaware of the laws and regulations that give them protection against such acts. Here are some of the key legal sections dealing with sexual offences against women that all women must know about.
On 1st January 2017, the nation was shocked at the event that took place at the third safest city in India, Bangalore. The girls on the street were touched and grabbed, groped, catcalled, and abused without any hesitation and reluctance. Despite as many as 1,500 policemen being present on the streets, they were not able to avoid an incident of this nature. This shameful display of sexual violence took place when women were leaving the pubs after celebrating on New Year's Eve, where they ran into drunken hooligans who allegedly tried to molest them.
It is true that it is not the first time an incident of this nature has happened in a city. But for the first time ever, a molestation of this nature has happened at such a large scale. From time immemorial, we have only tried to hide this ghastly and sickening mentality by brushing such crimes under the carpet and blaming the victims, thereby normalizing the existence of "rape culture".
It is sad to see that despite there being CCTV footage, countless eyewitnesses, and newspaper and news channel coverage on the subject, the police is still unable to help the 756 cases reported in one night. Significantly, the police themselves took suo moto action against the molestation that took place in a deserted lane in Kammanahalli.
One of the witnesses to the night shared her despair, stating, "They grabbed women's hair and pulled at their clothes. I saw a woman weeping. She was bleeding and had scratches. It was very scary. Even after years of protesting and fighting for women's safety, this was a stark reminder that India hasn't learnt its lesson still."
However, there are legal options against eve-teasing which women should be informed about.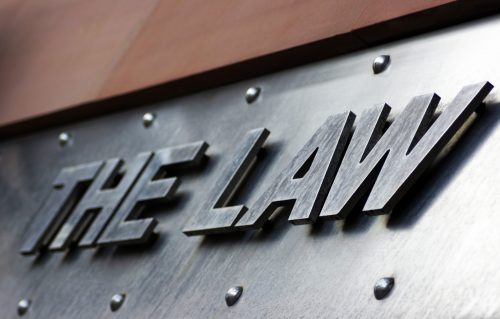 First, remember the offence is not one where an out-of-court settlement can take place. Being a cognizable offence, the police has the authority to arrest the accused without a warrant, and start an investigation with or without the permission of a court.
Always remember the police has to register an FIR in all situations. A lot of times, it has happened that the police refuses to register a case, specially in a case of molestation. In such a case, you can file a private complaint before the Magistrate under Section 200 of the Criminal Procedure Code, 1973, along with a Section 156(3) application.
A case of molestation needs to be registered where the 'cause of action' has taken place. As per section 468 (2)(c) of Criminal Procedure Code, 1973, you have a limitation of three years, i.e. you can file an FIR within three years of the event occurring.
Here are some sections of the Criminal Procedure Code one should always keep in mind that will help and aid in getting justice:
Section 294: This section gives protection to a girl from men who annoy her by committing any act of obscenity in public. This section also gives protection to women from men who pass cheap comments or sing obscene songs to bother her. This offence is a bailable one, but the punishment is for a maximum period of three months.
Section 354: This section deals with the offence popularly known as molestation. Section 354 applies when the acts of the accused go beyond causing insult or annoyance to the modesty of a woman, and there is a clear threat of physical harm to her, which also shocks the sense of modesty. It is a non-bailable offence, and the term for imprisonment extends from 1-5 years. So if a man tries to touch or grope a woman, he can be charged under this section.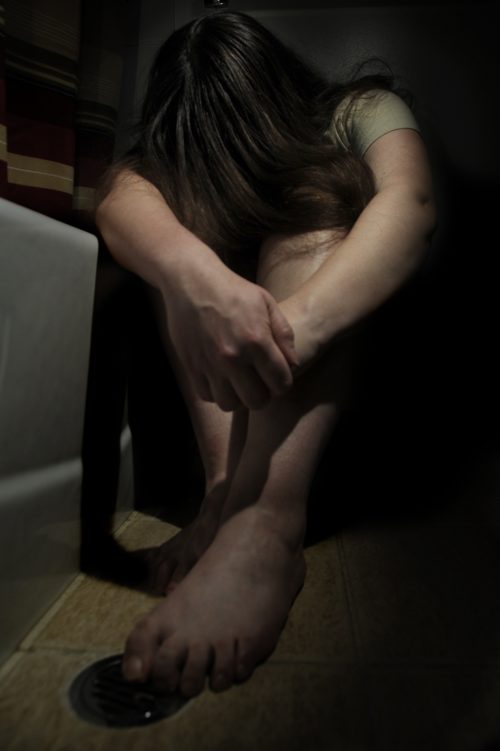 Section 354 A: This section gives you protection from sexual harassment. If a man tries to make physical contact, or a request for sexual favors, or makes a sexually coloured remark, or shows you pornography, then he has committed the offence of sexual harassment. A person cannot try to solve the issue out-of-court and can be punished with imprisonment up to three years.
Section 354 B: Section 354 B can be applied if any man assaults or uses criminal force against any woman, or abets her in such a manner that his intention is of disrobing or compelling her to be naked. If any person forces a woman to strip naked, then they can be imprisoned for at least three years, extendable to seven years too.
Section 354 C: This section is applicable if any man watches, or captures the image of a woman engaging in a private act, in circumstances where she would usually not expect someone to observe her. As this offence falls against the right to privacy, the accused can be imprisoned for a period up to three years if its his first conviction. If it's his second conviction, he will be convicted for a minimum period of three years and a maximum period of seven years.
Section 354 D: Section 354 D applies if a woman thinks that a man is following her, or trying to make contact or attempting to make contact with her, with an intention to foster personal interaction, repeatedly, despite a clear indication of disinterest by the woman. It also applies if the man monitors the woman through the internet, email, or any other form of electronic communication, commonly recognised as the offence of stalking. If it is the first conviction, the court shall imprison the accused for a term extendable to three years, but if it is the second conviction for the same offence, the imprisonment will be for a period of 3-5 years.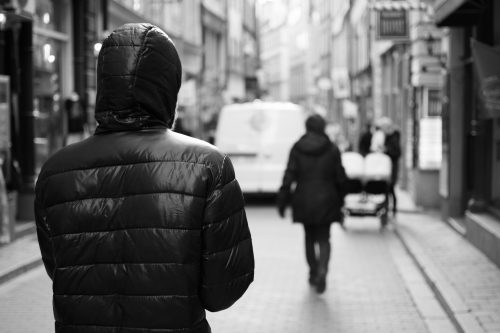 Section 509: This section applies if a man utters any word with the intention of insulting a woman's modesty. It also applies to any sound or gesture, or any object used to intrude upon the privacy of the woman. Under this section, the accused will punished with imprisonment for a period extendable up to three years.
If we can convince the police of the case's substance, they can take suo moto action against the accused. The police is doing all they can to help women and curtail this heinous practice in society. Also, remember that for workplace sexual harassment complaints, the authorities must complete the inquiry within 90 days. This requirement is as per the Sexual Harassment at Workplace Act, 2013. 
"Everyday we get nearly 9-10 cases of molestation and sexual assault from women. We have entered 2017, yet many girls are unaware of their rights or how to fight this menace. A lot of them call us to inquire about their legal rights, but don't pursue the case because of embarrassment. Girls must come forward to fight this peril together," says Rohan Mahajan, Founder, LawRato.com.
The best way to combat eve teasing and molestation is to stay alert. Always follow your instinct. Molestation and eve teasing cases are not easy to prove, so try to gather as much as evidence you can. Try to get as many witnesses possible, as it makes the case easier to win. You should always report the matter to the nearest police station to have a solid and powerful case. Though you can register an FIR for molestation up to three years later, you should register it quickly.
We, on a regular basis, either see men harassing a woman, or experience the same ourselves. But we are too scared to report the matter to the police, and the perpetrators get away easily. It is high time that girls come out in the open and use the laws provided to help them. Such activities have been happening for too long in our society. They will continue to be prevalent, unless women step up and become smart, alert, and safe.
LawRato can help you find a professional expert for legal advice, here.
Like this story? Or have something to share? Write to us: contact@thebetterindia.com, or connect with us on Facebook and Twitter.
NEW: Click here to get positive news on WhatsApp!
We bring stories straight from the heart of India, to inspire millions and create a wave of impact. Our positive movement is growing bigger everyday, and we would love for you to join it.
Please contribute whatever you can, every little penny helps our team in bringing you more stories that support dreams and spread hope.