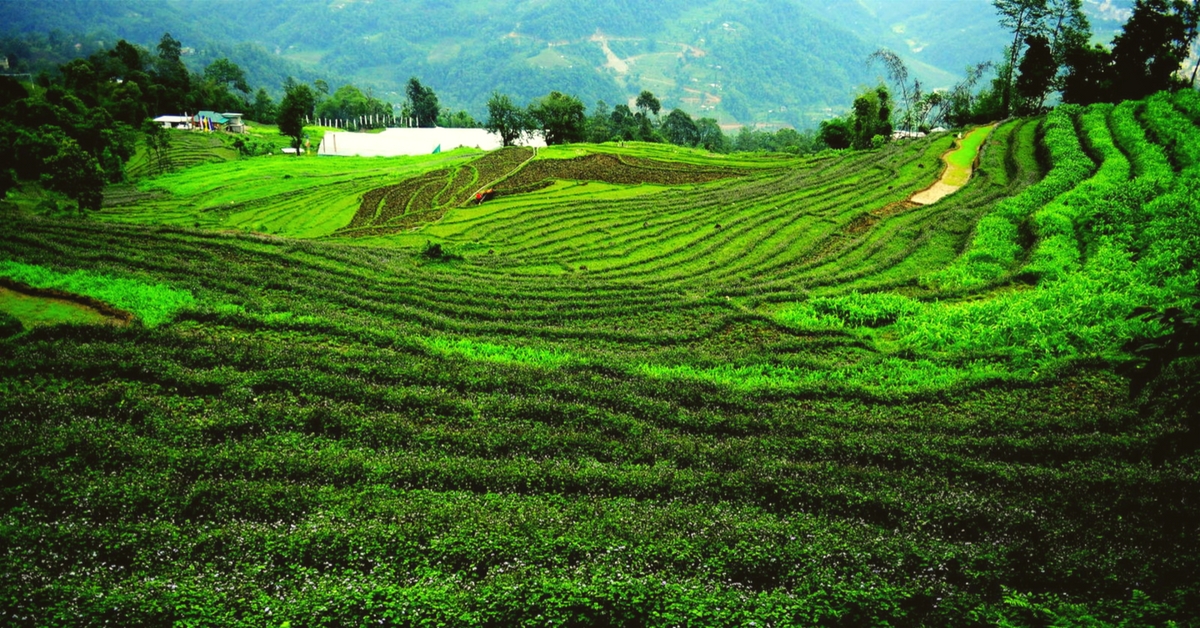 The movement for organic food and an organic lifestyle has slowly picked up pace in India over the last few years. Ashmeet Kapoor, CEO, I Say Organic, discusses India's organic future, and the rise of organic farming in Sikkim.
The movement for organic food and an organic lifestyle has slowly picked up pace in India over the last few years. Ashmeet Kapoor, CEO, I Say Organic, discusses India's organic future, and the rise of organic farming in Sikkim.
In one of my favourite movies, Back to the Future, Michael J. Fox goes back in time to fix the lives of his parents and ensure his own existence.
Some time ago, social media was abuzz with the news of Sikkim becoming India's first fully organic state. Sikkim's achievement reminds me of our own organic practices that we abandoned, and how going back to them is the only way to ensure our own existence going forward.
Over 75,000 hectares of agricultural land in Sikkim is now free of pesticides and chemicals, and healthy, allowed to rejuvenate, and helping people eat and be healthier. This is extremely positive news that sets a great example for the rest of India. Every bit of credit goes to the progressive Sikkim State Government for thinking beyond immediate benefits and profits, and considering the greater good for both its people and its lands. I cannot stress enough of my admiration of them for looking to sustainability from a long-term point of view.
It is especially encouraging that the state has managed this feat in less than a decade. It shows that with the right policies and incentives, going organic and healthy is a very achievable feat.
Of course, it is also due to being a hill state, like others in North and South India, chemical agriculture is not as prevalent in Sikkim as flatter areas.
Whether due to their remote locations, climate, water supply, or lack of corporate chemical presence, India's hilly states have a starter's advantage in going completely organic.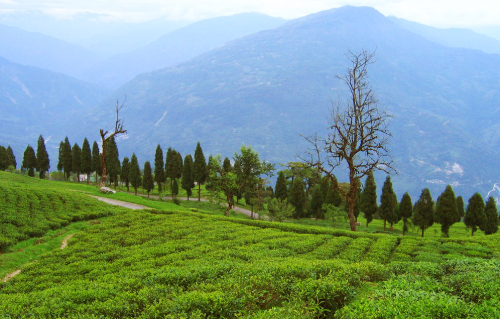 While the rate of land converting to organic is only going up, the rate of naysayers declaiming the efficacy of organic farming hasn't gone down. Going organic doesn't mean that productivity goes down, as proponents of chemical agriculture claim. Context is extremely important while reading data.
For example, with chemicals, a farmer could produce, say, 20 kg. of wheat. After switching to organic, he might produce 10 kg. of wheat, which is what the pesticide lobby harps about. But they ignore the fact that the farmer has diversified their crop and now also produces 10 kg. of lentils as well as 10 kg. of fruits & vegetables, because these cropping patterns and rotations are a central theme in organic farming.
Principles we learnt in school, like nitrogen fixing, form the basis of organic farming philosophy—it's not how much you grow, it's how you grow things. Organic farming nourishes the soil and balances its health, while growing different crops for varied human consumption.
What's more, what the naysayers never discuss is that the insects and so-called "pests" that attack different crops find it difficult to roost at organic farms due to the constant rotation.
In fact, pests gravitate to farms that produce the same crop in abundance, which leads to an increased need for using pesticides and chemicals.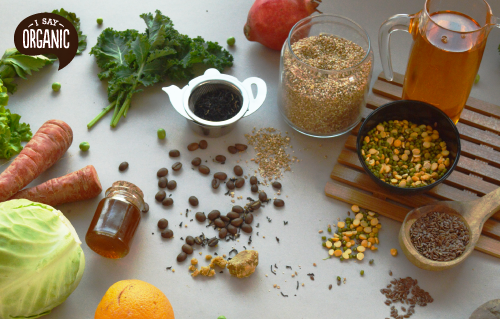 Can our entire country go organic? Yes. If a few states can do it, then why not all of us? Studies show that incomes and profitability of farmers choosing this ancient tradition have improved, and we really need to get back to the future.
On a micro level, we might not even need studies. Communities and farmer networks do, and will, notice the difference in output, overall farm health, and the prospects of farmers and their families, and the change will begin for organic farming as well as health and wellness industries.
Climate change due to non-organic farming is a huge obstacle. Pollution due to pesticides, soil-erosion, and over-irrigation because of non-seasonal growing are all factors that are contributing to changes of carbon dioxide and ozone in the soil, water, and air, and thus the fluctuation of weather patterns all over the world.
Many firms and new entrepreneurs prioritise short-term gains, thus not supporting farmers in going the distance towards completely organic farming. These firms are fast becoming an obstacle on their own, as they are convincing farmers to stay chemical, as well as preventing conversions.
High-level government intervention is also an absolute necessity, without which change will still happen, but slower. India will go organic in 30–50 years even if the government doesn't start promoting it very aggressively in the near future. This is because, by then, there will be no other option. As things stand, we cannot continue using chemicals without an end-date.
However, isn't it better to start moving towards the future before a crisis hits?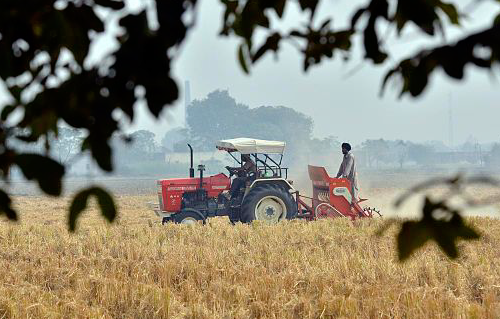 New forms of farming like hydroponics and aquaculture could go mainstream in a few decades. Take robotic farming, a topic that sounds like science fiction. How far a reality is it, given that we're seeing driver-less cars on the road? In a few decades, farming will be completely different, and not necessarily even human. Even in this very futuristic and "out of a sci-fi movie" vision of the future, we are certain there is no place for chemicals. It's simply a model of agriculture that's had its run and is now outdated.
There is an urgent need for the government to shift focus. While complete shutting down of chemical industries is not possible overnight, the ratio of large chemical deals and token PR deals has to be flipped.
I Say Organic already sources from organic farms across India. Uttarakhand is a viable, promising next destination for us where we have already made significant inroads. We're investigating options that will allow us to expand our product range, quality, and overall supply, while keeping our strict, self-imposed standards in place. We're also looking at Himachal Pradesh, whose government has a very aggressive organic policy.
In the years to come, I Say Organic envisions being actively involved in farmer conversions across India—through measures like demo farms to showcase growing techniques—and thus help our country go organic in every way possible.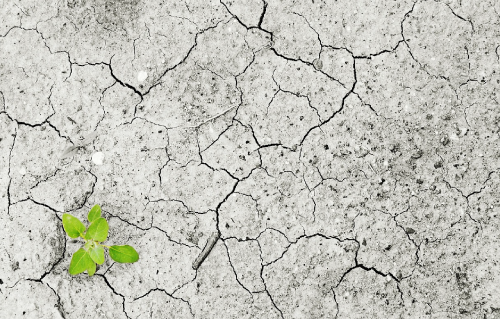 We have so far worked independently of the government, because there is no programme that we have come across that incentivizes or offers support to organizations working on market linkages for organic farmers. We have built our network of organic farmers largely through referrals, and have found that is the best way to find farmers who are eager to gain access to markets that understand and appreciate the value of organic produce.
This way, I Say Organic helps farmers willing to fight the good fight make a reasonably profitable living, encouraging their families to carry on their legacy and influencing others to join the organic movement. Continued partnership and support from firms like us as well as the end-consumer ensures that farmers do not revert to chemical use for financial reasons—finally more to our benefit. Having said that, as the industry develops and the impact of organic farming gets demonstrated on a larger scale, we hope that the government will also significantly ramp up its initiatives to promote organic.
I Say Organic aims to continue being credible, offering great prices, service, and authenticity. We'd like to ensure that both consumers and farmers are much better off with our products, by the simple method of going back to the future.
Join the organic movement by helping I Say Organic make organic farming and produce more prevalent. Find out more here.
Featured Image Source: By soumyajit pramanick (step farming in Sikkim) [CC BY-SA 2.0], via Wikimedia Commons
Like this story? Or have something to share? Write to us: contact@thebetterindia.com, or connect with us on Facebook and Twitter.
NEW: Click here to get positive news on WhatsApp!
We bring stories straight from the heart of India, to inspire millions and create a wave of impact. Our positive movement is growing bigger everyday, and we would love for you to join it.
Please contribute whatever you can, every little penny helps our team in bringing you more stories that support dreams and spread hope.