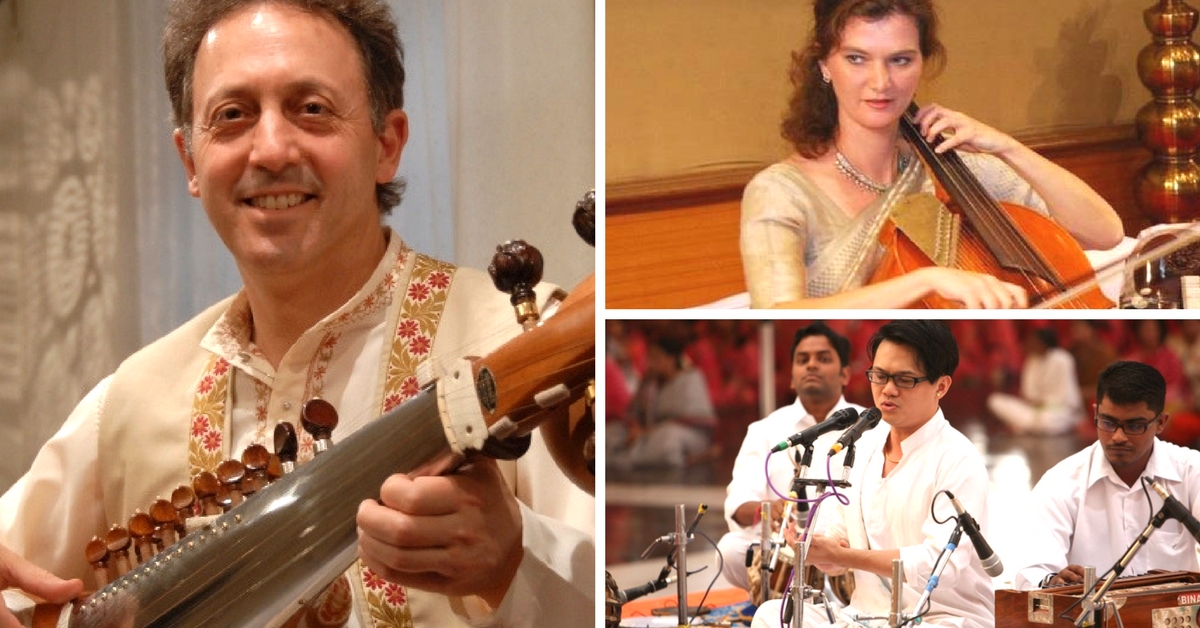 From mastering difficult lyrics to adapting to Indian instruments, these 8 foreign artists have shown that the melody and richness of Indian classical music transcend boundaries.
Born with sensibilities far removed from Indian ethos, several foreign artists have nevertheless danced their way into the hearts of Indian classical music connoisseurs. Theirs is not just a passing fancy but a deep-abiding love that has helped them overcome huge challenges, from mastering difficult ragas to adapting to Indian classical instruments. Today, these Indian classical musicians of foreign origin are playing a unique role in enriching the musical heritage of the country.
Here are 8 foreign artists who have shown that the melody and richness of Indian classical music transcend boundaries.
1. Chong Chiu Sen (Carnatic Classical)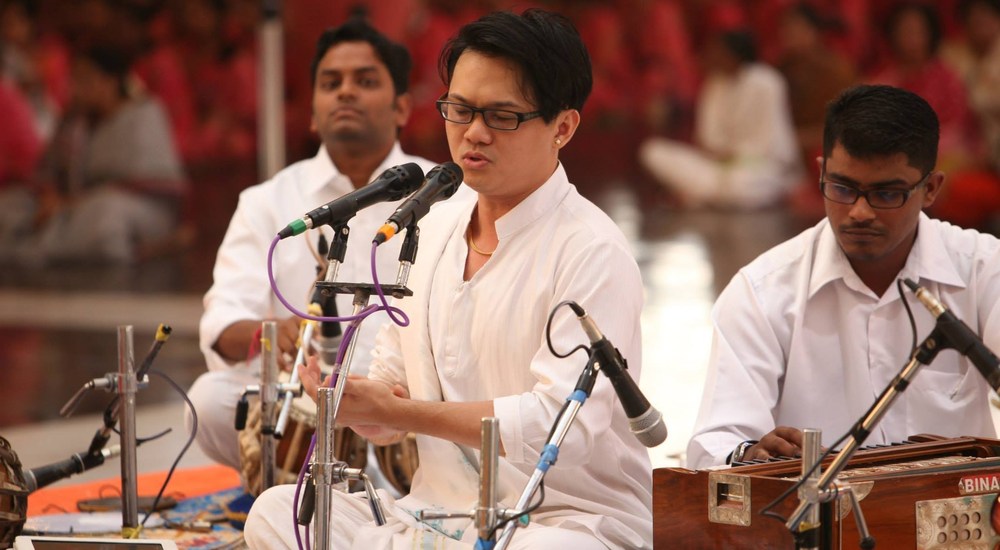 The life of the Carnatic vocalist, the Malaysia-born Chinese Chong Chiu Sen, is all about transcending barriers; culture, nation and language. He was drawn to the symphonic Sanskrit verses in the bhajans in grade six and began singing a few in due course. It took a lot of convincing from his guru in Malaysia for Sen to arrive in Chennai during Margazhi season to acquaint himself with Carnatic music.
There, he learnt to play the veena briefly from the late Kalpakam Swaminathan. He realised his heart lay in singing when he'd often break into a song in the midst of playing the veena. His love for Carnatic music moved the octogenarian legend D.K. Pattammal to accept him as her student. He never looked back after that. Those who have listened to him marvel at his deep, sonorous voice, tonal clarity and purity of music even though the orthodox would find room for improvement in his pronunciation of Tamil words, which for the most part is almost perfect.
2. Steve Gorn ( Bamboo Flute or bansuri)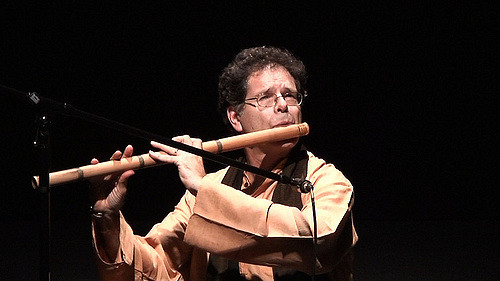 As a bansuri and saxophone player, Grammy Award winner Steve Gorn is know for his unique style of music across the world. Praised by critics and leading Indian musicians as one of the few westerners recognized to have captured the subtlety and beauty of Indian music, Gorn also has composed numerous works for theatre, dance and television.
A disciple of the late bansuri master, Sri Gour Goswami of Calcutta, Gorn continues to expand the tradition with his innovative recordings and performances. In addition to several impressive solo albums, including Luminous Ragas (released in 1994) and featuring four North Indian classical ragas, Gorn has collaborated with a lengthy list of world and jazz musicians.
3. John Higgins (Carnatic Music)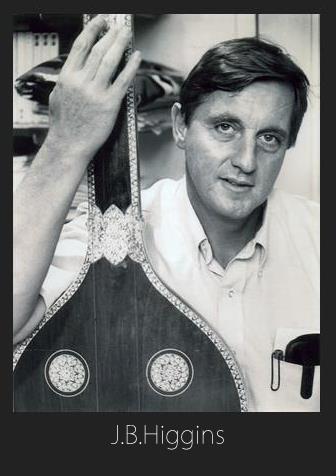 Foreigners taking an interest in Carnatic music began with the British Raj. Most of them were interested in studying the art and not becoming artists. Jon Higgins, who combined research with a performer's career, was therefore something of a wonder.  An American, Higgins studied Indian music under T Vishwanathan and his well-known siblings T Ranganathan (who, along with Robert E Brown, pioneered the Indian music programme at Wesleyan University) and the legendary Balasaraswati.
Higgin's outstanding singing soon had Carnatic audiences taking him to their hearts. His singing and his pronunciation, as though he had spent a whole lifetime soaking in Carnatic music, amazed everyone. After all, as Higgins humorously observed in an article written for The Indian Fine Arts Society's souvenir in 1967-68, "is it not an obvious prerequisite that one must be born on the banks of the Cauvery to be able to appreciate, let alone sing Carnatic music?"
4. Saskia Rao de Hass (Indian Cello)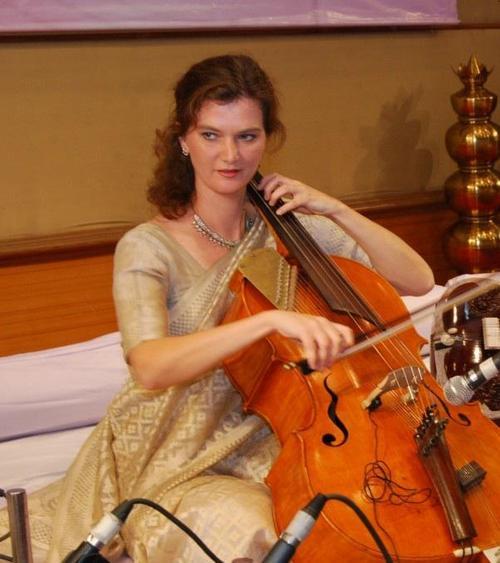 Born in Netherlands, Saskia Rao de Haas is unique in many ways. She plays Indian classical music on cello, trains music educators and loves introducing children to Indian music instruments. When Saskia Rao-de Haas came to India to train music under Hari Prasad Chaurasia years ago, she had no clue that she had taken one of the crucial turns of life – that she would fall in love and make the country her home. During her training, she found it uncomfortable that while her guru sat on the floor, she had to be propped up on a chair with her huge cello. That is when she decided to create an Indian version of the cello.
She got in touch with a friend who is an instrument builder in Holland and designed a smaller version that had five playing strings and 10 resonating strings (as opposed to the four playing strings in a standard cello). Thus the Indian cello was born. An artist who creates magic on stage, Saskia Rao-de Haas and her husband (sitar exponent Shubhendra Rao) have also started the Indian Music Foundation under which they train children in vocals, flute, Indian cello and other instruments.
5. Ken Zuckerman (Sarod)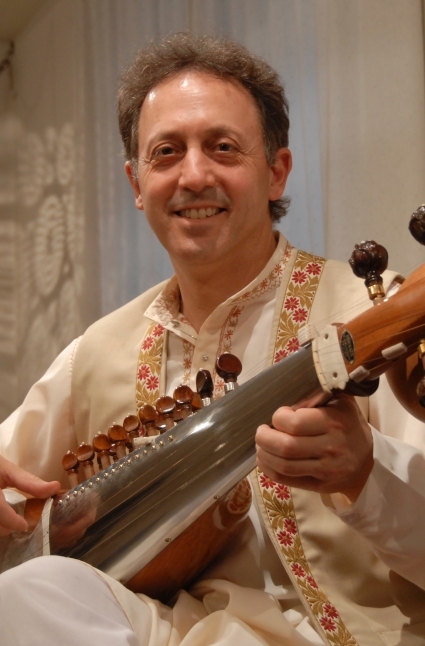 Sarod maestro Ali Akbar Khan is not given to indulging in praise, much less false praise. But even he seldom fails to mention Ken Zuckerman, one of his most gifted foreign disciples, with pride and admiration. From a mere curious foreigner interested in fathoming the secrets of India's exotic musical fare, Zuckerman went on to become one of the foremost performers of the art after spending 37 years under the rigorous discipline of the legendary sarod maestro.
In addition to performing classical Indian music with some of India's finest tabla virtuosos (Swapan Chaudhuri, Zakir Hussain and Anindo Chatterjee), Zuckerman has been at the vanguard of numerous cultural "crossover" projects. In recent years, Zuckerman has also made significant contributions to the development of India's traditional instruments through various innovations and inventions.
6. Shanker Tucker (Indian Clarinet)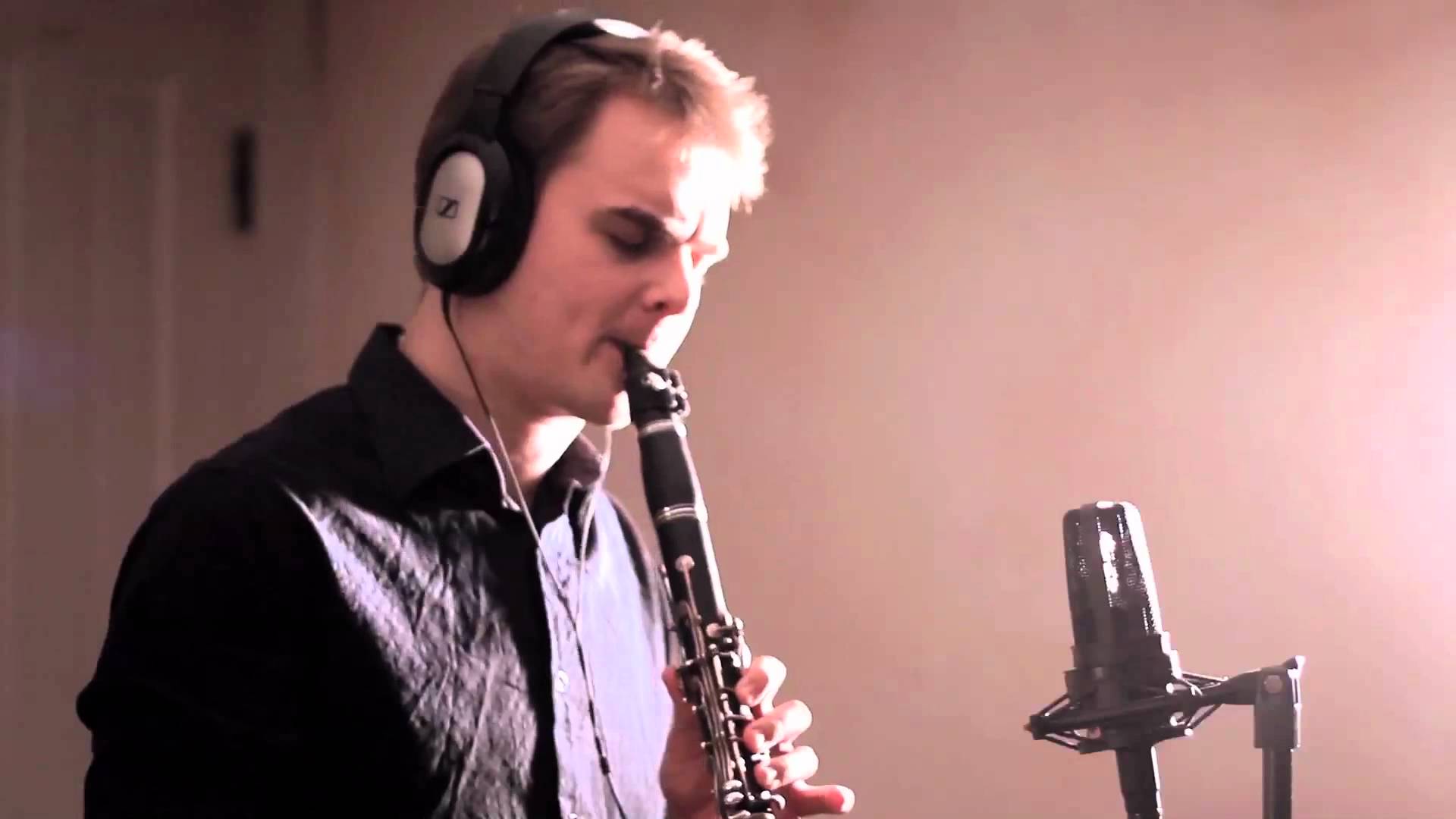 In 2007, when Shankar Tucker was attempting to play Indian classical music on his clarinet on a beach in Kerala, he was stung when a passer-by asked him if he'd just started playing. In fact, at that point, he had been playing for many years and was doing well back home. Now, he's famous world over for fusing styles and giving Indian music a spin like no other clarinetist has done before.
Having grown up in Massachusetts, he got the name Shankar from spiritual guru Mata Amritanandamayi when he was in the third grade. Indian music was a growing interest when he was in university. His dreams of India came true when he received a grant to study with Pandit Hariprasad Chaurasia. It wasn't easy though. As the clarinet is traditionally seen as an instrument unsuited for Indian music, he initially had trouble getting in playing some notes. However, he soon succeeded and shot to fame with The ShrutiBox, his YouTube channel.
7. Gianni Ricchizzi (Vichitra Veena and Sitar)

Born in Italy, Gianni Ricchizzi is one of few people who still play the ancient instrument, the vichitra veena. He got his degree as Master of Sitar and Indian music at the famous Benares Hindu University. While at Benares Hindu University in India, he also became interested in the vichitra veena. Thanks to its technical demands, the instrument has never had many prominent practitioners. With the death of his teacher, Zia Mohiuddin Dagar, Ricchizzi is now recognised as the foremost master of this unusual instrument.
When Ricchizzi returned to home, he founded the only centre for Indian music in Italy, Saraswati House. Over the years, Saraswati House has hosted many eminent Indian classical musicians. Ricchizzi currently teaches the sitar and the vichitra veena under a comprehensive programme at the Academy of Music of Vicenza that touches on many aspects of Indian music and culture.
8. Setsuo Miyashita (Santoor)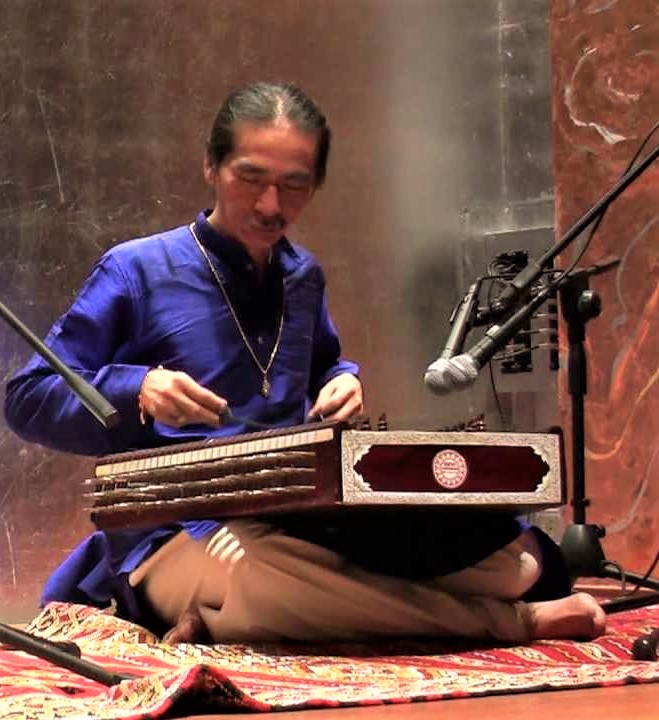 A disciple of the legendary Shivkumar Sharma, Setsuo Miyashita from Japan gave up a money-spinning restaurant business in Nagoya city to learn the santoor. In a 2006 interview to the DNA, Setsuo Miyashita said,
"In 1987, I heard Shivji (Shivkumar Sharma) on a Japanese TV channel. It was six minutes of divine music. It completely changed my life. I knew immediately what was my calling. Few years later I came to Mumbai and met Shivji. I was a guitarist. Santoor is a very different instrument. Just imagine, the guitar has six strings, while the santoor has 100."
Today, Miyashita is one of the leading Indian classical music artists in Japan who has taught the art of playing santoor to many aspiring Japanese musicians. His music is reknown for its focus on beauty, healing, peace and harmony.
---
Also Read: 8 Habits Foreigners Picked Up in India and Loved Taking Home with Them
---
We bring stories straight from the heart of India, to inspire millions and create a wave of impact. Our positive movement is growing bigger everyday, and we would love for you to join it.
Please contribute whatever you can, every little penny helps our team in bringing you more stories that support dreams and spread hope.
Tell Us More