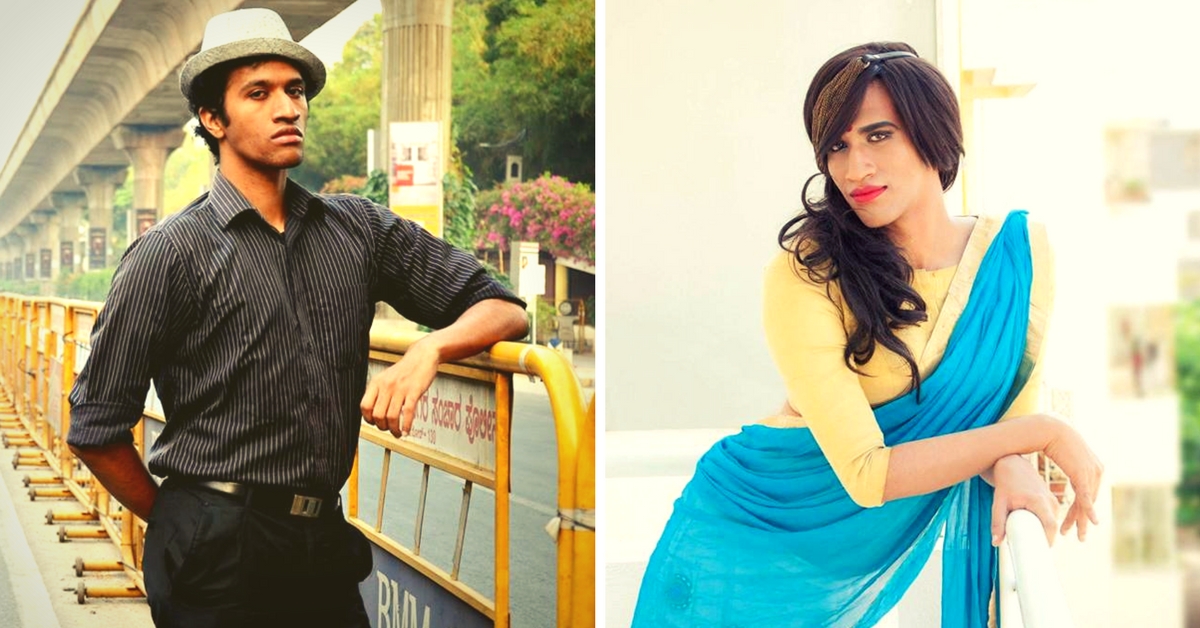 Alex Mathew, a 28-year-old who identifies as queer and takes to the stage as one of India's few drag artists, is one such person who had the confidence to be himself and be confident about it.
"Be yourself; everyone else is already taken," Oscar Wilde once said. This is an easy thing to write, but tough to put into practice. Alex Mathew, a 28-year-old who identifies as queer and takes to the stage as one of India's few drag artists, is one such person who had the confidence to be himself and be confident about it.
One can be changed according to the things that happen in life, but no one should be reduced by it. Not one to hide his zest for life and passion, Alex began performing as a drag queen in September 2014 and came out of the closet a month later.
"My initial dream was to perform on Broadway. I wanted to get there somehow. So I took part in various theatre plays and sang in karaoke bars," says Alex. Inspite of his initial forays in the world of performing arts, he didn't feel the adrenaline rush. It felt like something was missing. When he auditioned for plays, his thick Malayali accent was pointed out as a flaw. "People at the auditions would say, 'Darling, if I get to work with you for 6 months, I can get it crisper.' Everybody saw it as a weakness," says Alex.
Despite this, Alex's voice and singing abilities were appreciated. Unfortunately, this also turned out to be a disadvantage as directors used to sideline him to the choir.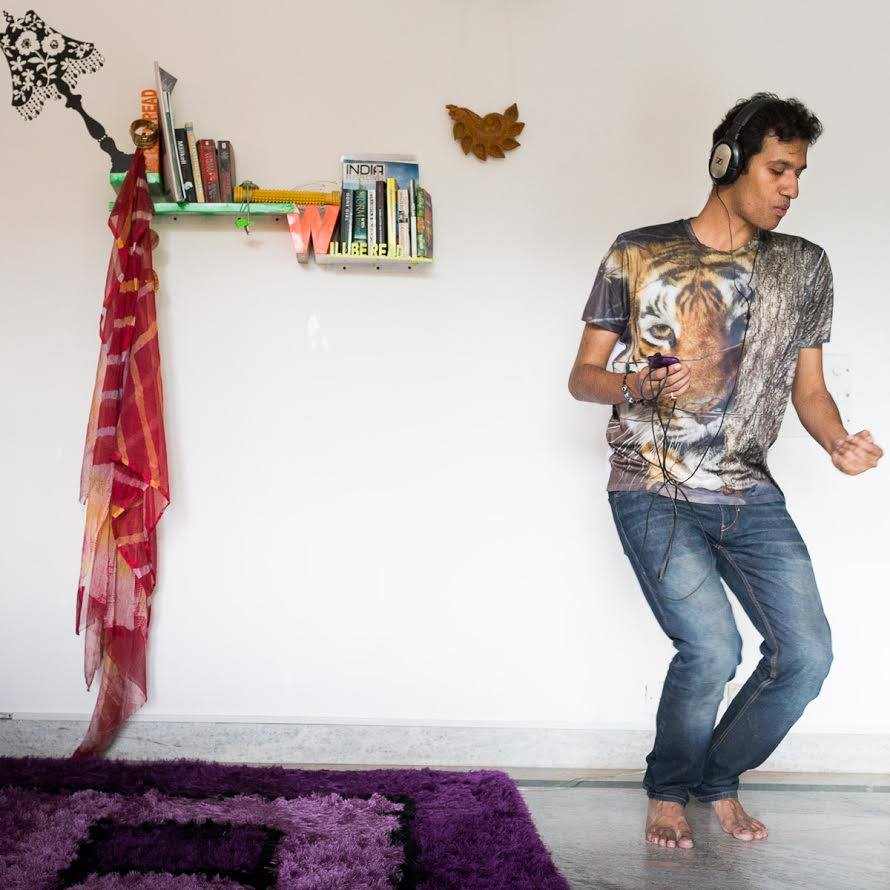 "That's when I decided I should sit down and think about what I wanted to do and create an out-of-the-box experience for myself," Alex says. It was while watching the old-time favourite Mrs. Doubtfire that the idea struck him. "I saw Robin Williams in drag. And I thought to myself, if he can do drag, so can I!"
The tiny spark soon developed into a raging fire. Alex began researching other people who had experimented with drag: Kamal Hassan in Chachi 420 and Avvai Shanmughi. He sought inspiration from drag queens around the world such as RuPaul in the US, and Dame Edna from Australia. Not long after, his stage persona – Mayamma – was born.
Alex first discovered drag as performance art at a fancy dress competition in Class 12, and rediscovered it when he was 25. His favourite drag movies include Hedwig and The Angry Inch, The Adventures of Priscilla, Queen of The Desert, Hairspray and Birdcage.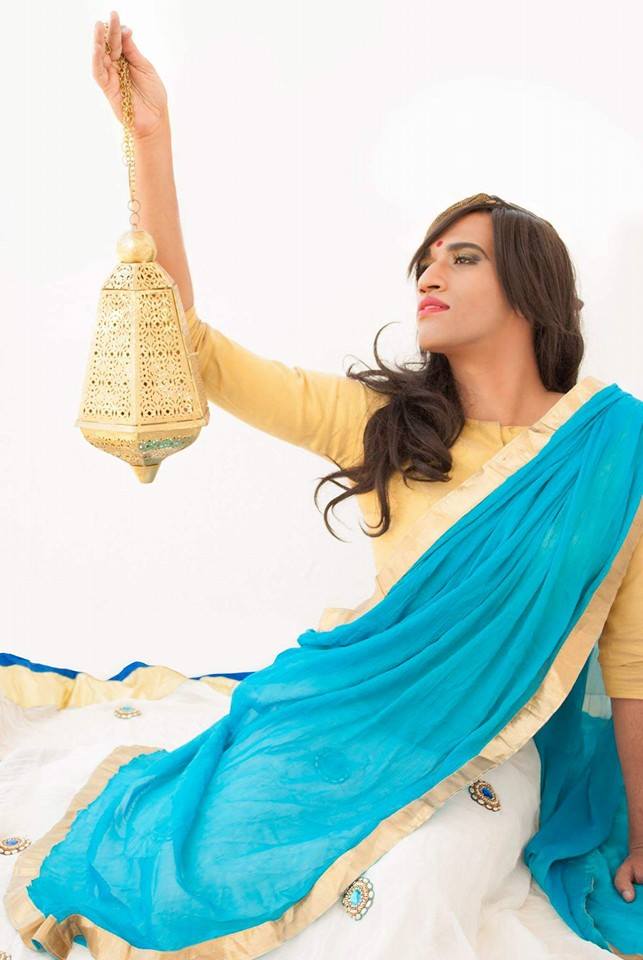 But things weren't always easy for the artist. Alex comes from an orthodox Christian family in Kerala who were initially against his choice of profession.
"After my first drag performance, my mother told me not to perform again. I became a rebel and came away. We didn't keep in touch and it took about one and half years for us to realize that we were hurting each other. They moved to Bangalore shortly after that," he says.
True to the actor in him, Alex created an interesting background story for the character of Mayamma. Born into a fisherman's family, Mayamma means 'the mother of illusion' or 'mother of magic'. Her father named her after he came home with a big catch of fish the day she was born, considering her to be lucky. However, her father was a drunkard who beat his wife. He would ask his wife to sell the fish he caught and then use the money for himself. Mayamma silently watched the abuse for years. On the bright side, she grew up to be a performer and that's when she met her lover – Anandaraja from Pudukottai, Tamil Nadu. It was he who inspired her to leave home and go to places like Bengaluru where she could get the opportunity to perform more. Meanwhile, her parents told her of a marriage alliance from the fisherman community. Since she was in love, she refused and told them about Anadaraja. Her father became furious. He took to the bottle and blamed his wife for Mayamma's words. He began beating her. Maya, unable to watch her mother suffer anymore, took a coconut branch and hit her father with it. He fell unconscious and began bleeding.
Her mother gave Mayamma all the money she had, telling her to go to Bangalore, follow her dreams and never return. That's just what she did, and has since married her love and taken to the stage.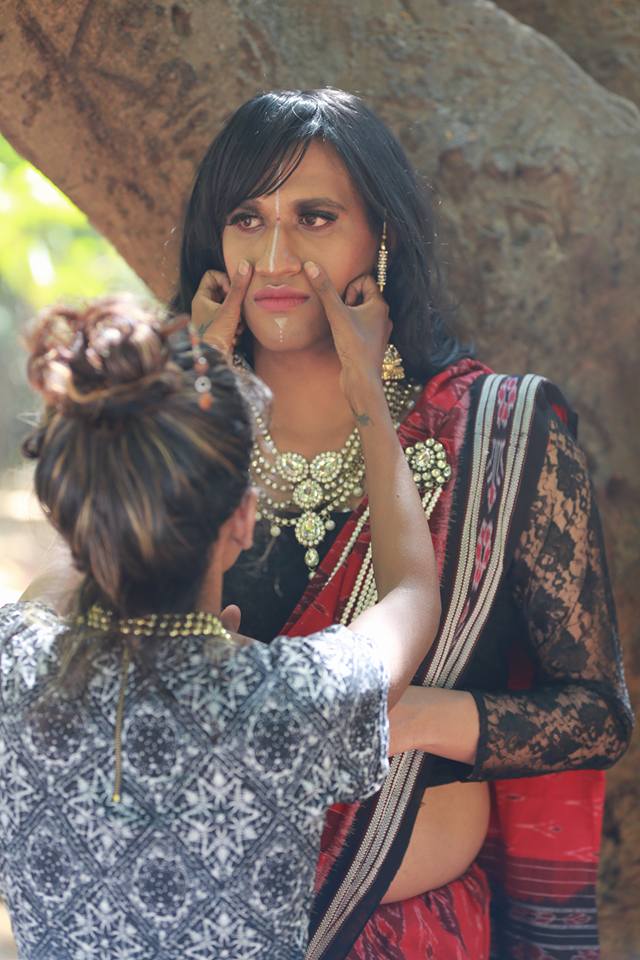 When questioned about the elaborate backstory he created, Alex says, "I wanted people to connect to it. In my life, I've seen women abused. I wanted to write a background story where women could relate to it as well as the LGBT community who undergo a lot of abuse too. The intention is to make people relate to Maya well as a character."
His inspiration for creating a woman like Mayamma is his mother, Renu Mathew. In the past, she has helped many abused women leave situations of domestic abuse. "Whenever I saw my mother, I saw her as a superwoman. I wanted Mayamma to be a superwoman too," shares Alex. He wanted Maya to be from Kerala, like he was, and portray her as a woman of substance. "I wanted her to be simple, yet outspoken, dainty but fierce, and classy, a woman who stood up for individualism, gender equality, feminism – themes which run strongly through my performances," he adds. As far as labels go, Alex sees himself as a performance-based activist.
His drag shows include an eclectic mix of songs like Madonna's Vogue, Lady Gaga's Born This Way and Queen's Bohemian Rhapsody, all re-interpreted to suit the context. The underlying message is to believe in yourself and not be discouraged over what others tell you.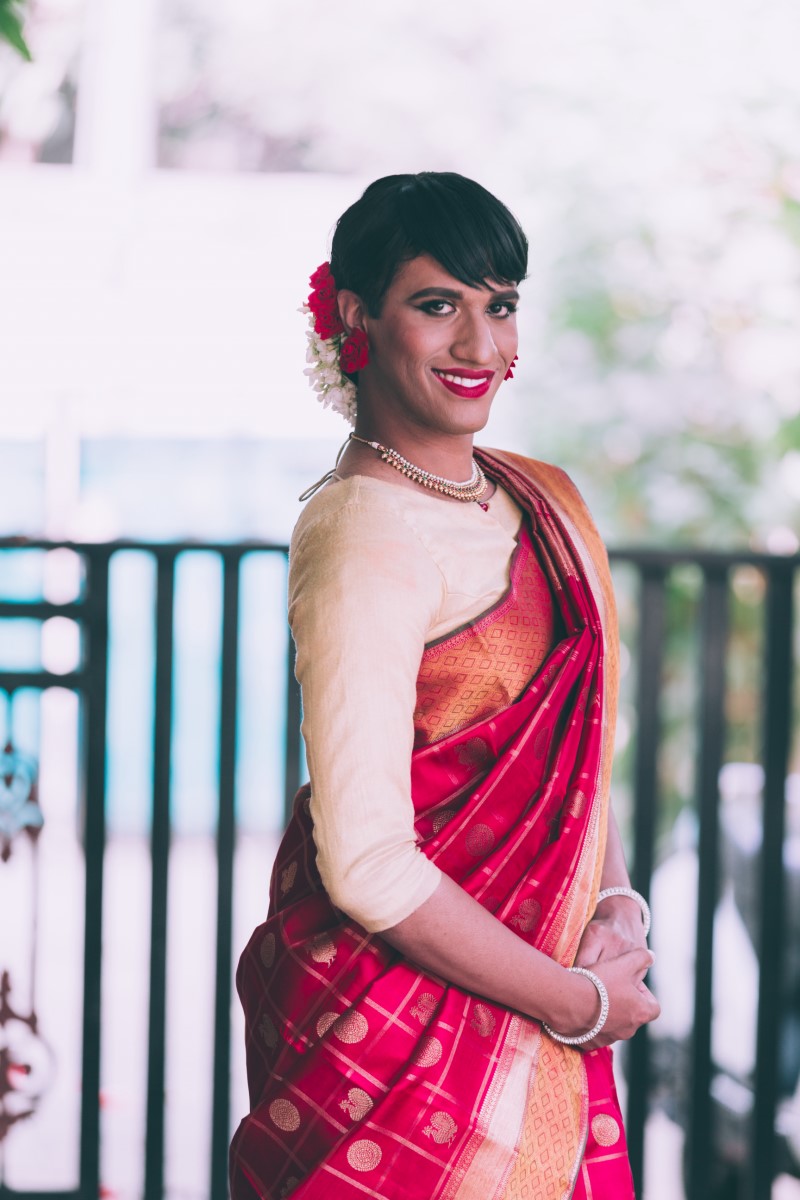 Through his performances, Alex wants to clear up misconceptions about performing drag. "Cinema portrays guys playing women as comical. I don't portray that, but show Mayamma as a woman, a drag queen, and not a caricature," he says. The biggest misconception people harbor about drag is that it is an art performed only by those from the LGBT community. "It's completely false! Queen Harish, one of India's well-known drag queens, is straight and married with kids. He is comfortable enough with his sexuality to be a drag queen. It should be understood that drag and sexuality are two completely different things."
Alex has faced many ups and downs in his journey. There have been instances where people thought he was transgender simply because he was a drag queen. After one of his performances, a female researcher came up to him and said that drag should be integrated into the hijra community since there were many similarities. "I was mortified. Hijra is a culture or community while drag is a performance art," he says. Similarly, photographers, fascinated by his profession, have approached him with propositions of working with him, but refused to offer any pay.
"They tell me I would be doing it for the LGBT community and that they wouldn't pay me. Make-up, wigs, saris, heels — they cost a lot nowadays," Alex says.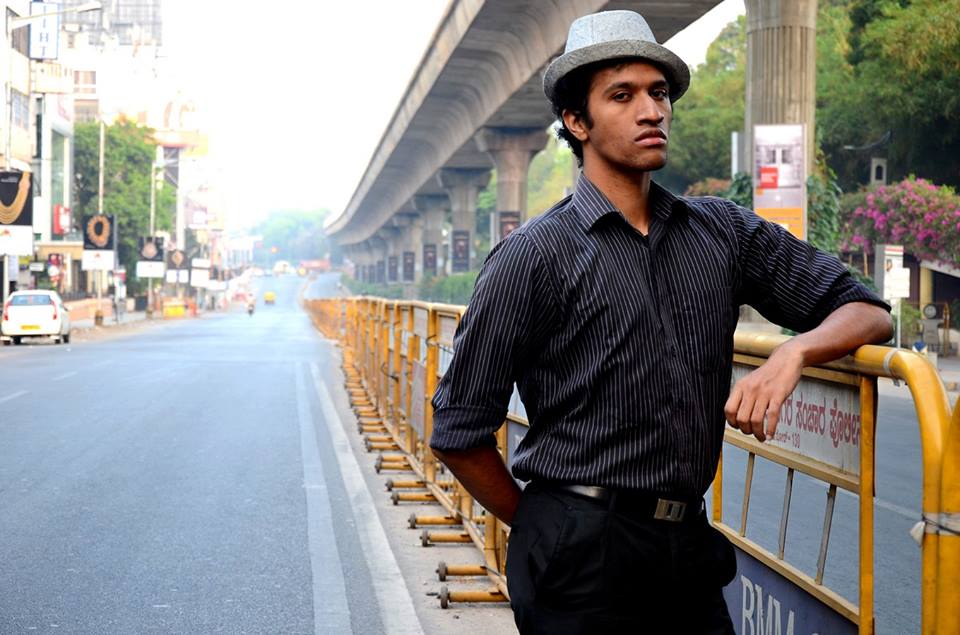 This doesn't mean he undermines the impact he has as an inspiration. His message to aspiring drag artists and the LGBT community is to strongly love oneself and believe in oneself. "Be bold and unique about whatever you want to do. Become independent and get a job. It is like what RuPaul says, "If you can't love yourself, how the hell can you love somebody else?" To tackle the stigma surrounding the LGBT community Alex feels it is important for people within the community and outside it to speak up. The media projects a contorted image of being a gay person, something one needs to stand up and say no to. "It's not okay to say I respect gay relationships, and then go make fun of it," says Alex.
He is happy in the space he is in at present. His future plans include doing more videos, and working on making Mayamma mainstream and popular throughout India. "I need to put her out more as a character. In 2018, I think I want to go international. Next year I would like have to a talk-show about it called 'Chai with Maya'," concludes Alex.
You can contact Alex at aalexmathew88@gmail.com.
Like this story? Or have something to share? Write to us: contact@thebetterindia.com, or connect with us on Facebook and Twitter (@thebetterindia).