Various factors play an important role in deciding pricing of agriculture products and livestock. Many of these are incomprehensible and inaccessible to the farmers and producers of these products. Now, Vari, a new digital platform, is helping farmers understand these factors to get the best possible prices for their produce.
Sai Krishna Dandamudi went to the U.S. during the financial crisis in 2008. It was during his stay there that he acquired insight into how Wall Street worked. He learned about different concepts, ranging from complex derivatives and synthetic instruments to speculation and hedging, which sparked a keen interest in him to study the underlying factors that contributed to the rise in food prices, and their impact on the bottom-line farmers.
Sai remembers, "I did my masters in Miami (Florida International University) from 2007 to 2009, the hotbed for the 2008 financial crisis (subprime mortgage). Since Miami is a tourist destination, people bought 4-5 houses with subprime loans, and it was a hot topic in the college campus where we had discussions and seminars every day. Southern Florida is also famous for its agriculture. The U.S. gets most of its tomatoes, oranges, and other agricultural produce from here, after Bakersfield in California, and it is also the gateway to Latin America and the major agricultural commodities companies operating there, like Chiquita."
"Education in Miami helped me better understand the role trade treaties, exports & imports, and financial instruments play in determining the price of commodity-based agricultural produce and products," says Sai.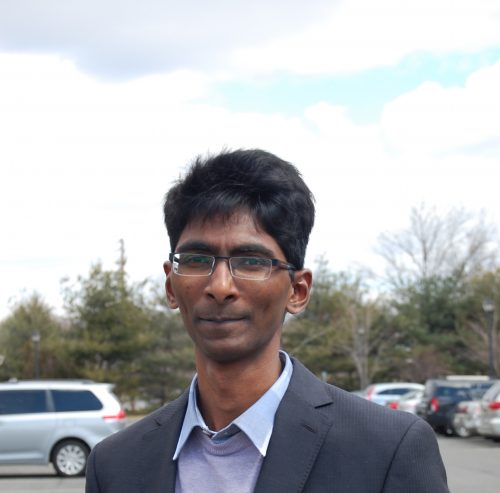 India also suffered due to the global crisis. The government restricted export of rice, and retailers began rationing the existing stock. Due to the rapidly rising global and domestic prices for rice, Sai's father – himself a farmer – struggled with the problems of rapidly rising costs of production as fertilizer, transportation, and processing costs increased. Same was the fate of most farmers in India. Oil prices also skyrocketed, impacting the prices of all basic necessities. Domestic traders in India inflated prices as soon as international prices rose, which led to panic buying and hoarding in India.
Reminiscing, Sai says, "Despite rapidly rising global and domestic prices for rice, my father was selling rice at a loss. As a son of a farmer, I decided to enable all farmers to sell their agricultural products at better prices, and empower them to be profitable, ensuring food security for all."
This is how Padmavati Agro Services, aka VARI, was born.
Sai comes from an agricultural family, and all his schoolmates/colleagues also belong to an agricultural background. He shared his concept of VARI with them, along with its concepts of Price Discovery, Price Transparency, and Price Transmission.
His friends welcomed the idea and joined forces with him to bring change.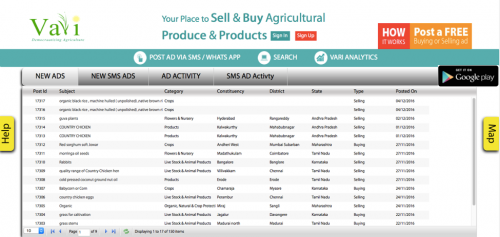 Now a part of the NASSCOM 10000 Startups, VARI – a Telugu word for paddy – was founded in 2013 to provide better market information to farmers to help improve their incomes, and in turn deliver better prices to consumers for agricultural products. "Our goal is to provide channels for direct communication between buyers and sellers using mobile technology and an online platform," Sai mentions. VARI provides price discovery, price transparency, and price transmission via the cognitive platform. By having VARI-facilitated access to market opportunities, the farmer can sell at prices 15-20 % higher than existing channels. Providing real-time agricultural produce and livestock price data will help farmers transit from production/commodity-based to pricing power-based agricultural produce & products.
Farm incomes can increase as much as 70 %, Sai estimates. VARI ensures food security through real-time agricultural produce and livestock price data.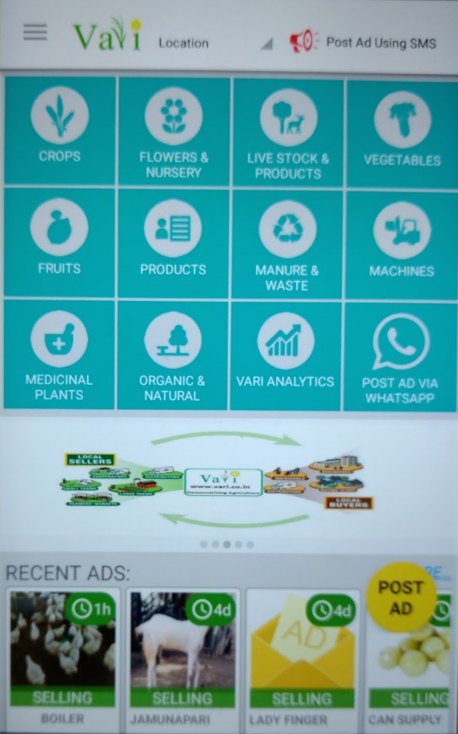 Once the idea was born, the first step taken was to understand the major factors impacting pricing. Instead of conventional aspects like production, Sai focused on trade treaties, exports & imports, and local price markets, as he knew that every commodity/produce/product has a source market from where it is procured, and any increase in price there has ripple effects on other markets like wholesale and retail.
VARI's first pilot project was in the regions of East Godavari and Nellore in Andhra Pradesh. Farmers were looking for better market information, price discovery, and price transparency to understand the worth of their produce at the consumer level and the kind of pricing power they had over their produce.
The feedback here was very encouraging, and motivated Sai a lot to take the platform to the next level.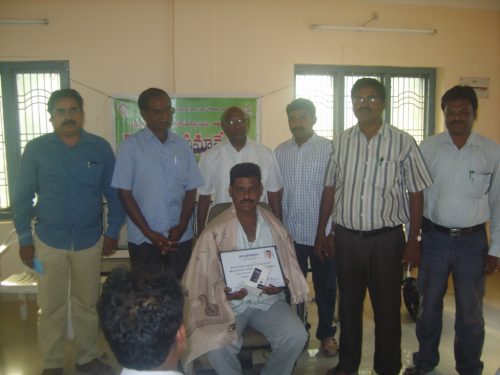 The VARI team recently bagged the second place in an open-data hackathon challenge in the 2016 Godan Summit. The summit brings together world leaders, researchers, farmers, students, and others, united to collaborate on agriculture and nutrition data openness. "Think Big. Think Simple" is the motto that drives Sai to work passionately. His final goal? Make VARI a leader in food security and real-time price data for agricultural produce, products, and livestock.
Download the Vari app here. Have a start-up idea that you feel can add value and help improve lives? Join the NASSCOM 10,000 Startup Program! Let's come together and build a Better India!
Featured Image is for representational purpose only. (Source: Flickr)
Like this story? Or have something to share? Write to us: contact@thebetterindia.com, or connect with us on Facebook and Twitter.
NEW: Click here to get positive news on WhatsApp!