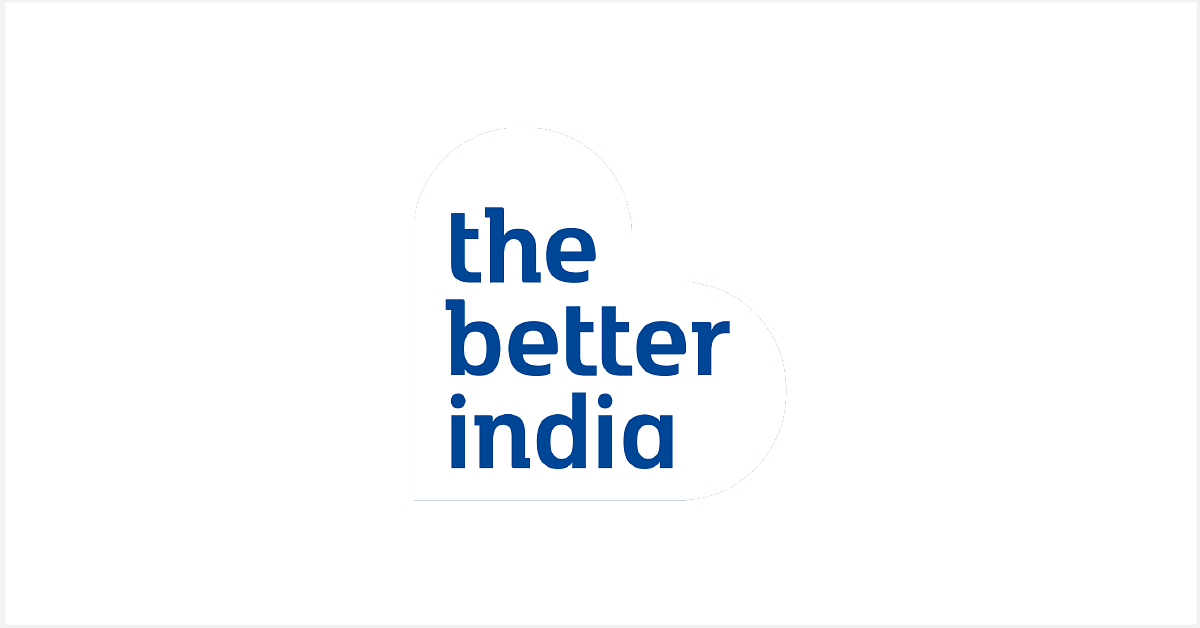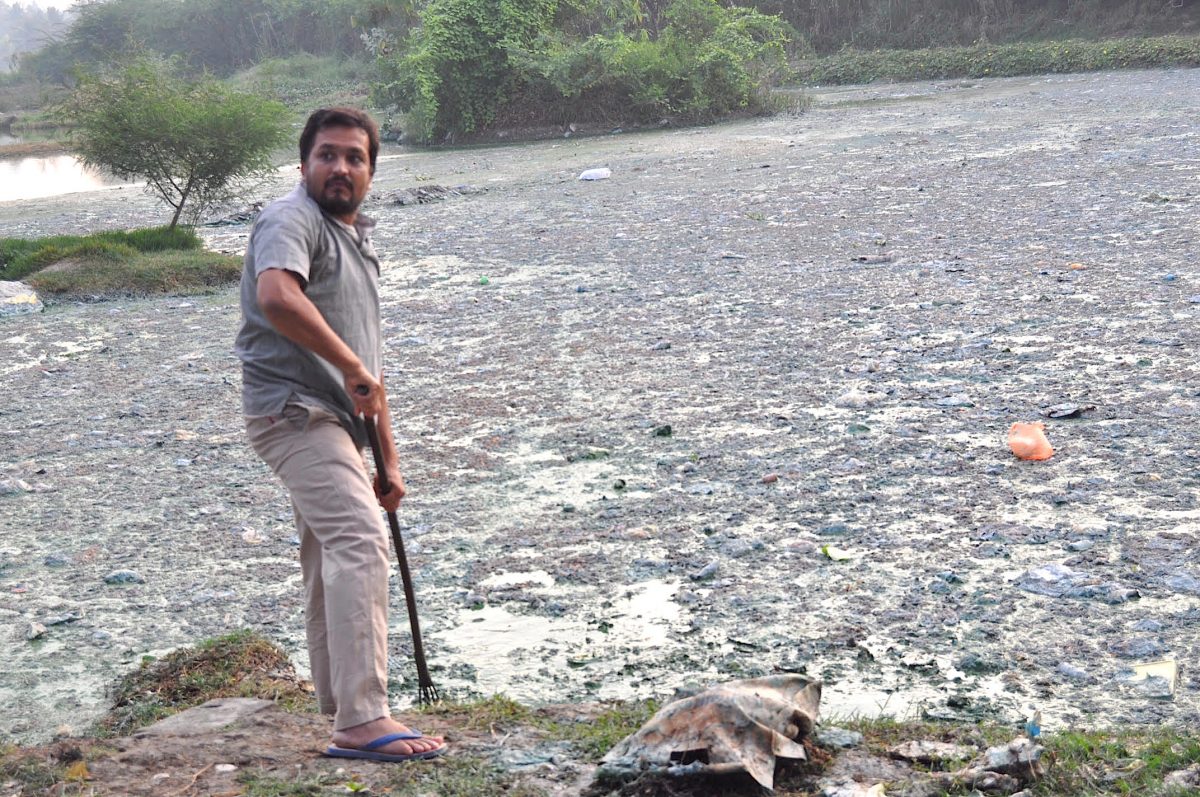 Sometimes, in order to bring about change effectively, the common citizen must taken matter into their own hands. Such a citizen from Salem in Tamil Nadu is working tirelessly to restore the region's various lakes to their natural splendour, despite many hurdles.
Sometimes, in order to bring about change effectively, the common citizen must taken matter into their own hands. Such a citizen from Salem in Tamil Nadu is working tirelessly to restore the region's various lakes to their natural splendour, despite many hurdles.
What does it mean to be responsible? Who and what are we responsible for? Are we only responsible for ourselves? Our family? Our community? What about the mountains, the rivers, and the land? Who takes responsibility for them?
If you are Piyush Sethia, then you take responsibility for all of it. He single-handedly decided to restore the barren hills and the dried up lakes in Salem at the tender age of 20 by planting thousands of trees and digging trenches on hills around his hometown. Project Harithima – begun in 1997 – was one of the many projects that this green entrepreneur has championed. Since then, he has involved himself in activism, and has also gravitated towards constructive environmentalism with the setting up of SEED (Socio-Economic Environmental Development), SCF (Salem's Citizen Forum) for outreach, and the Coop Forest for conducting nature camps and as an experimental co-operative space for green entrepreneurs.
Piyush even took moral responsibility for not being able to save the picturesque Mookaneri Lake from pollution by idols made of Plaster of Paris and toxic dyes. He had toiled to rejuvenate the lake with local support and his SCF team, transforming it from a drought-parched barren land into a delicate, island-strewn lake teeming with life.
He 'surrendered' before a judicial court, lamenting his inability to keep up the promise he made to the public of stopping the pollution of the lake.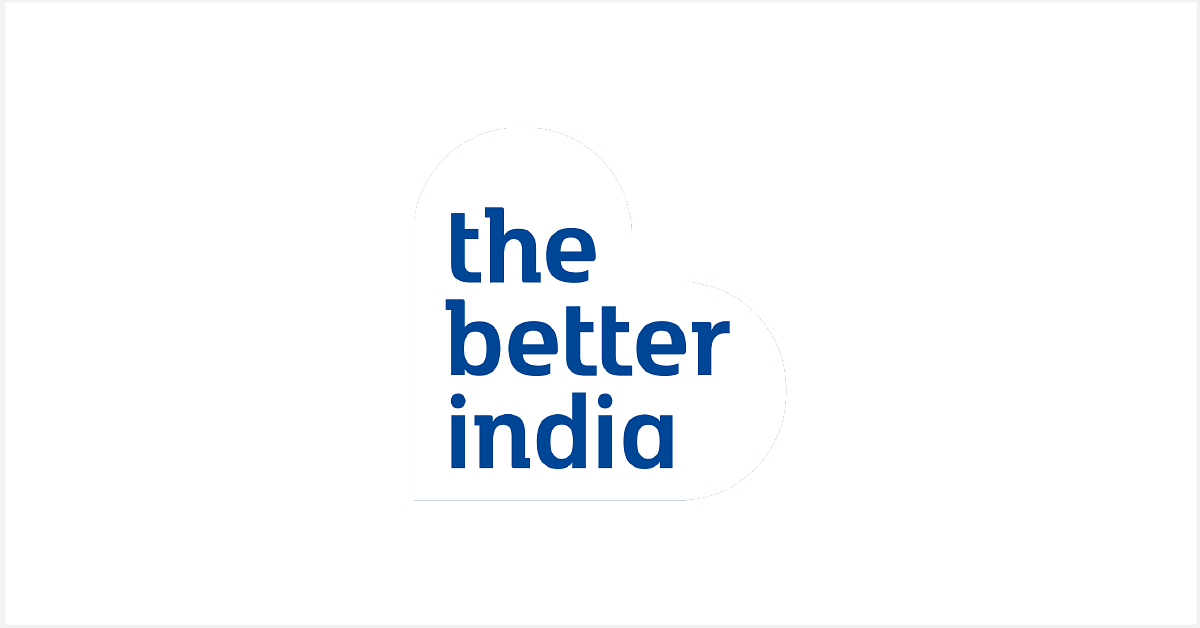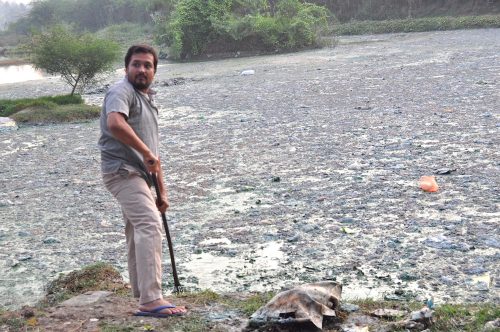 Born and brought up in Salem, the reason why Piyush started out doing what he did seems perplexing, yet simple. When asked about it, he says nonchalantly, "Common sense". Probed again, he replies in an even more casual tone, "Common sense." Maybe that's how it feels to someone who has 'lived' a place, and not just lived 'in' one. A chance meeting with fellow activist Nithyanand Jayraman inspired him to become an activist in Salem, a hotbed for bauxite and magnesite mining, with companies like Vedanta, Jindal Steel Works, and Dalmia all being accused of violating environmental laws and regulations in the region.
Taking responsibility requires one to ascertain who or what they identify with. It also requires one to internalize who or what they do not represent and do not stand for. Piyush has refused to register any of his forums as an NGO as he seeks no accreditation from the government in any form whatsoever. "Years ago, a government official enlightened me on how registering SEED would put me at his mercy. How he could make me jump through hoops for him. It struck me that he was right, and I haven't registered any organization with the government," he clarifies.
Piyush's vocal dissidence, and his insistence on not identifying himself with the institutions of power, have put him in grave situations. In 2010, sedition charges were levelled against him for circulating a pamphlet as part of the Campaign for Justice and Peace at a Republic Day function. The sedition charges were later dropped after widespread criticism from civil society.
Work started on the Mookaneri Eco-restoration Project in 2010, with 150 local men, women, and children gathering at 6 AM every Sunday to clean the lake and de-silt it. Once the excavators dug the soil and created islands, people planted 25,000 saplings and prayed for rains. The sky gods complied, and soon the dried-up lake turned into a vibrant natural system.
More than 50 varieties of birds, both migratory and resident, and trees towering over 20 ft. tall covered these islands of hope.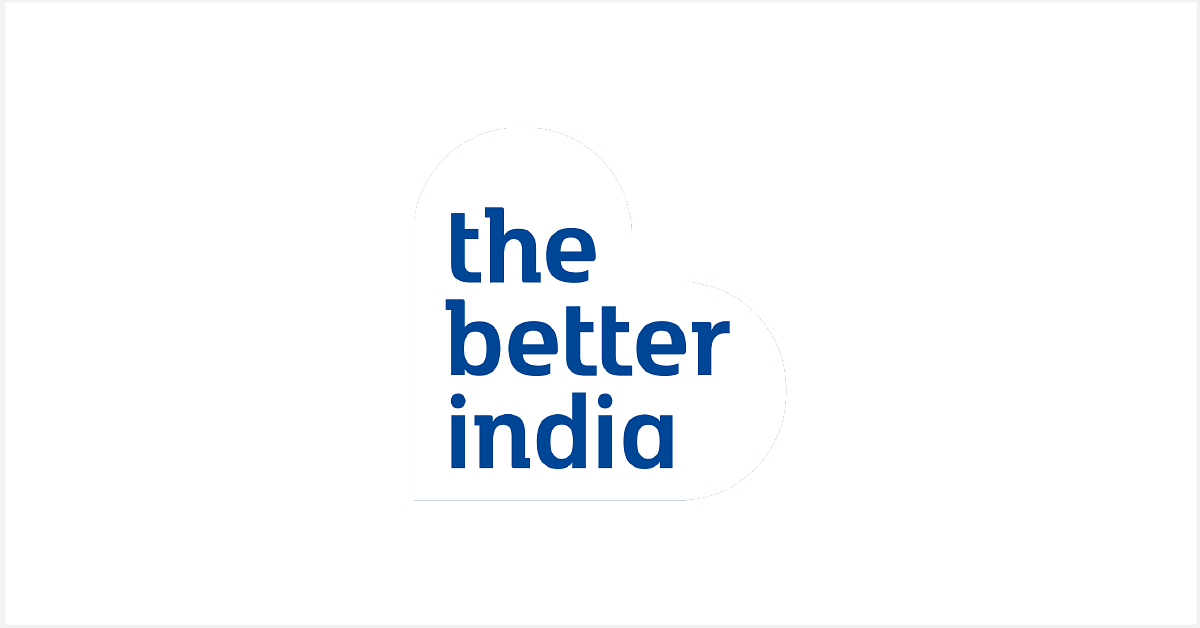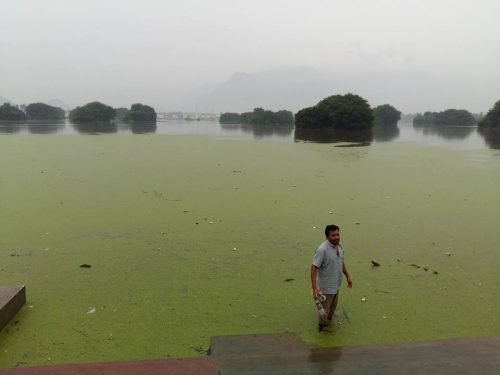 The secret behind the rejuvenation, Piyush explains, has to do with the de-silting process, which NABARD has deemed as the best de-silting process for lakes. So, in spite of 2011 and 2012 being below par years in terms of rainfall, Mookaneri hasn't seen a drastic decrease in water level.
What makes the restoration project a real peoples' movement in Piyush's eyes is the effort of the community in raising funds, taking up awareness initiatives independently, and having a sense of ownership over the lake. He cites the enthusiasm of the local youngsters in organizing massive funding drives to keep the movement alive.
The forum has been invited by many other communities and NGOs to implement similar rejuvenation efforts in their communities.
Piyush, however, has put the responsibility back on local communities by asking them to adopt his model, instead of waiting for a non-local like him to find a quick-fix solution.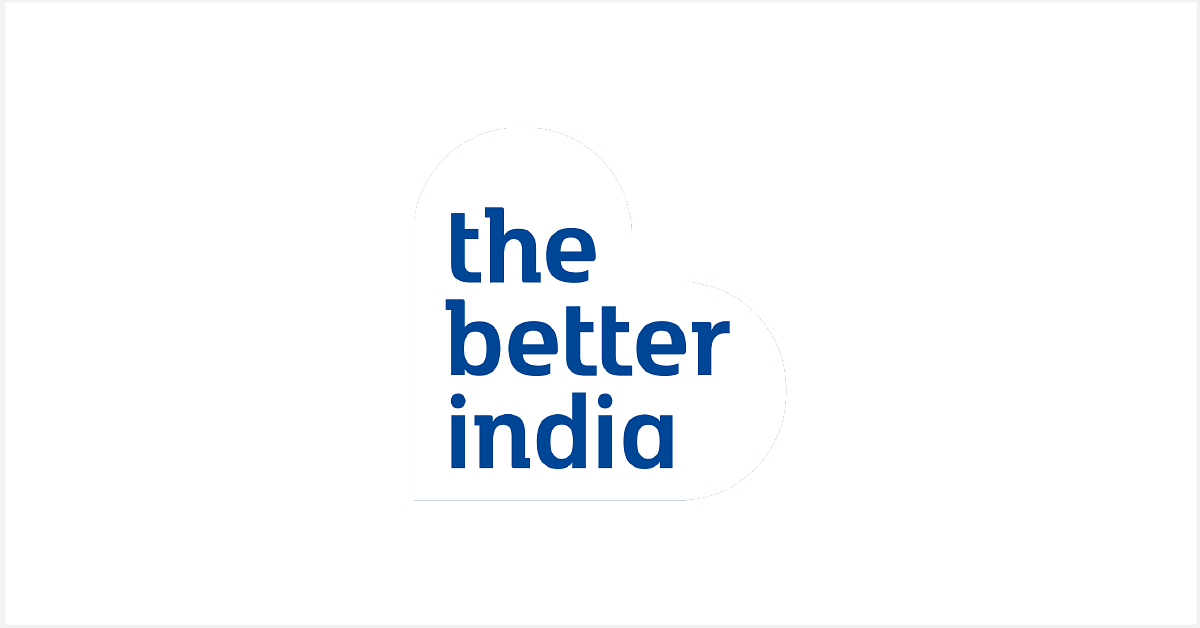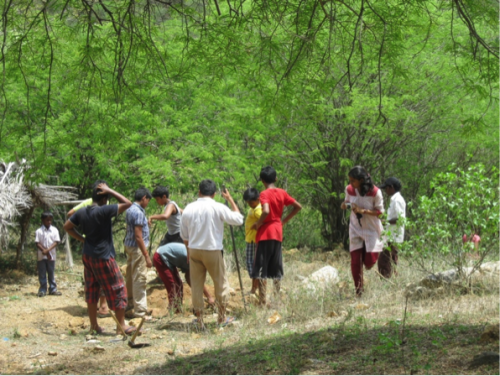 All isn't hunky dory though, as Piyush and his team have to ward off real estate sharks who constantly eye the lake as nothing but valuable land 'gone waste'. There have been frivolous petitions to stop the work, with the nexus of land grabbers, politicians, and governmental authorities to blame. He laments that it's not easy doing practical, grassroots work where many stakeholders may have ulterior motives. There seems to be no other choice but to persist and resist.
Piyush heads to Kumaragiri lake, the fourth lake restoration project undertaken by SCF. On the way, one wonders, "What makes one take the responsibility and burden of protecting common areas? Is it instinct? Common sense? Experience?" Maybe it takes all of them. At the lake site, none of the three seem relevant. Here, it's sheer energy and optimism which seems to keep the local community involved in the project. Projects include the diversion and purification of the lake's sewage, and building islands and planting trees on them. However, there is a sense of inevitability in Piyush's tone. His work is no mean feat, considering the frequent tussles with government authorities, political leaders, and the police. In the mind of an environmental activist, there are no half measures.
One of Piyush's long-term goals is to achieve sustainability in agriculture. He wants people to come back to farming because of its viability, in a 'reverse migration', as he puts it. A major step in this regard was setting up the 'Coop Forest'. It is an experimental space for green entrepreneurs and their economically beneficial green projects. The 180-acre cooperative forest, located about 60 kms. from Salem, is an oasis in a desert at first glance.
Replete with bamboo trees, fruit orchards, and a vegetable garden, the place exudes serenity, often under-valued by city dwellers.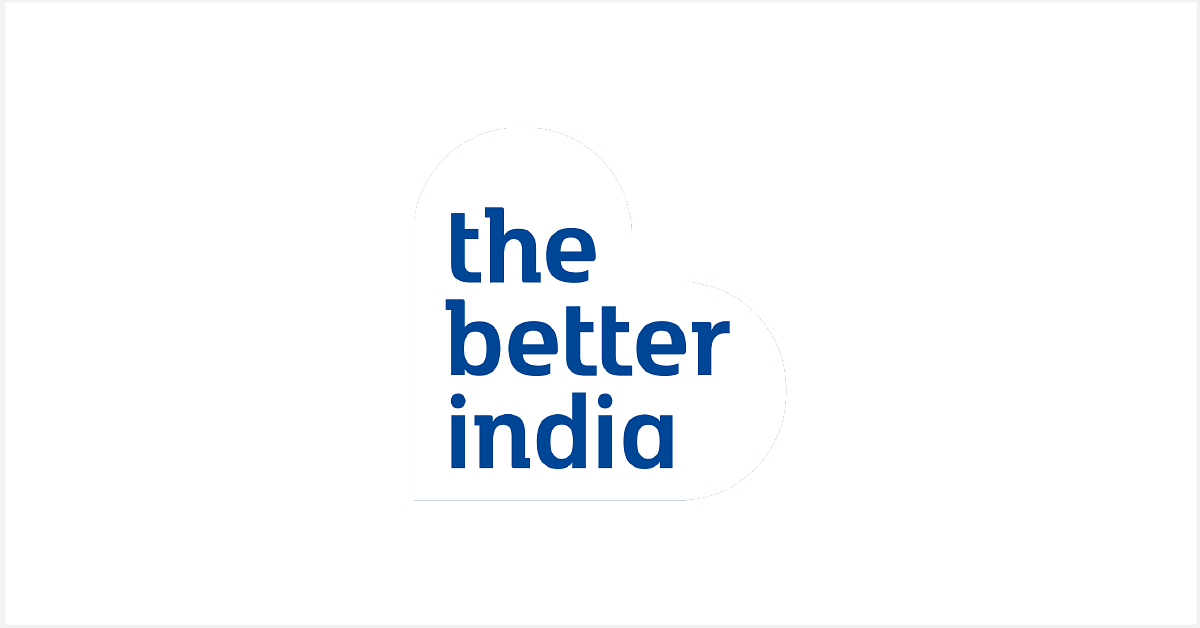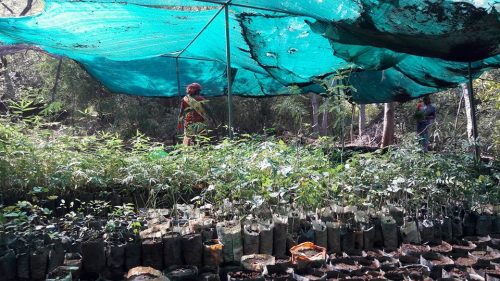 The forest, which has 11 fresh water ponds, also has a biomass gasifier and a bio-gas unit. As Piyush says, the sun's soft energy should turn into gas, and the hard energy should return to the soil. So, kitchen waste generates cooking gas, and the dried weeds, twigs, and grass return to the soil for moisture retention. Piyush invites green entrepreneurs to start a project of their choice while residing in the forest. They get to share the fruits of their projects with and within the community. Recent experiments with aloe vera and guava juices, areca sheath plates, and bamboo plantations have been successful.
Coop Forest also attracts children, who come there to admire nature and get into the thick of things. They build mud houses, plant trees, dig trenches, learn about organic farming, or simply trek through the terrain. It is a place where nothing is abstract, and everything is experiential. Children splash into the freshwater pond, and come out on to an island of hope.
To know more about sustainability initiatives or being a co-traveller, contact Bhoomi on the website, or via email.
Like this story? Or have something to share? Write to us: contact@thebetterindia.com, or connect with us on Facebook and Twitter.
NEW: Click here to get positive news on WhatsApp!