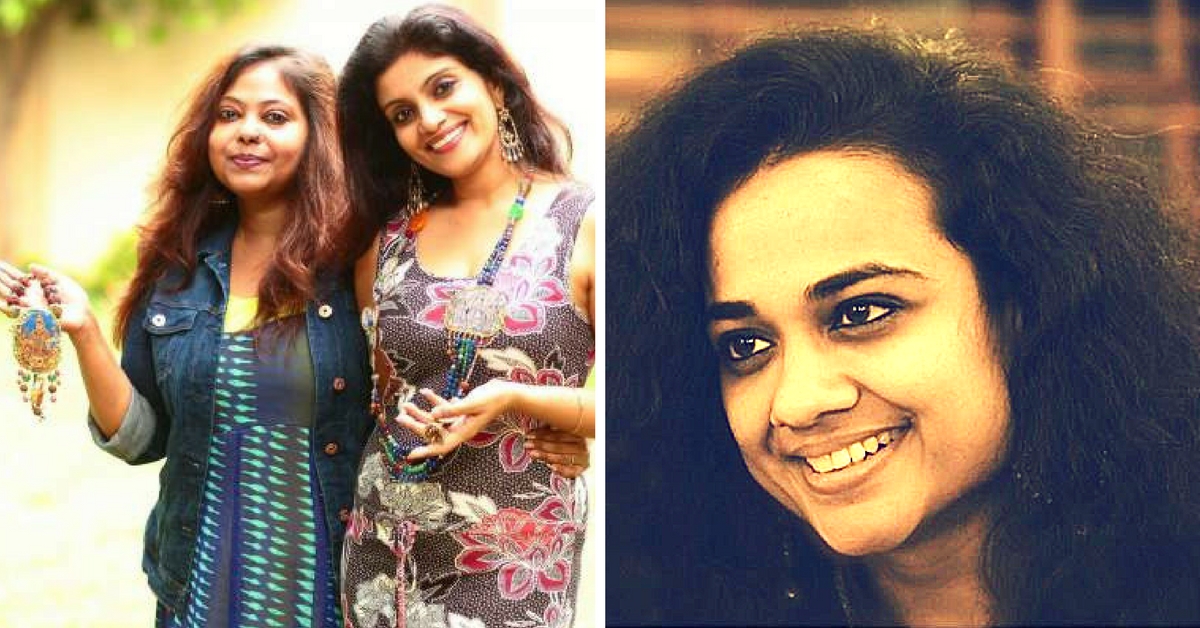 Meet five incredible women on their journeys from homemakers to successful entrepreneurs.
Meet five incredible women on their journeys from homemakers to successful entrepreneurs.
A particularly belligerent Quora post asks, 'What is the difference between a homemaker and a housewife?'
The Internet, being the 'fount of human wisdom' that it is, produced some real gems in response like — 'Nothing. They are both euphemisms for unemployed married woman. Both are of no use to society and they contribute nothing to the economy.'
This comment is a case-in-point for the stereotypes that accompany these labels, and the challenges that generations of women have had to confront. Housewives — domestic goddesses who come equipped with inbuilt baby monitors, God-given cooking skills, a compulsion to gossip and, of course, lifetime kitty-party memberships.
The term denigrates in a twofold manner: the first half, 'house', refers to the space the woman is resigned to occupy, and the latter, 'wife', implies that her primary role is, in fact, secondary. It defines a woman's occupation in terms of her relationship to a man — she is a spouse first, and everything else later. (Heaven forbid the same conditions are ever applied to men: a househusband? Ridiculous!)
---
You may also like: EXCLUSIVE: Author Sudha Menon on the Women in Her Life Who Empowered Her & Helped Her Succeed
---
Some women speak of how staying at home was expected of them post-marriage, or after the birth of a child. Others describe how they were looked down upon for choosing to quit successful careers and stay home to manage their households. But one thing remains common: the homemaker label comes replete with preconceived notions.
At a time when the establishment of gender equality at the workplace is a global hot topic, an exploration into the lives of Indian women who reclaimed the term 'housewife', seems to be the call of the day. Many have found unique ways to reconcile with their identities, within the home and beyond it. Meet five homemakers-turned-entrepreneurs from India:
Raksha Bharadia, author and founder of the Indian couples' relationship website bonobology.com says, "(With women), the priority will never be work, unless the house is running on the wife's income."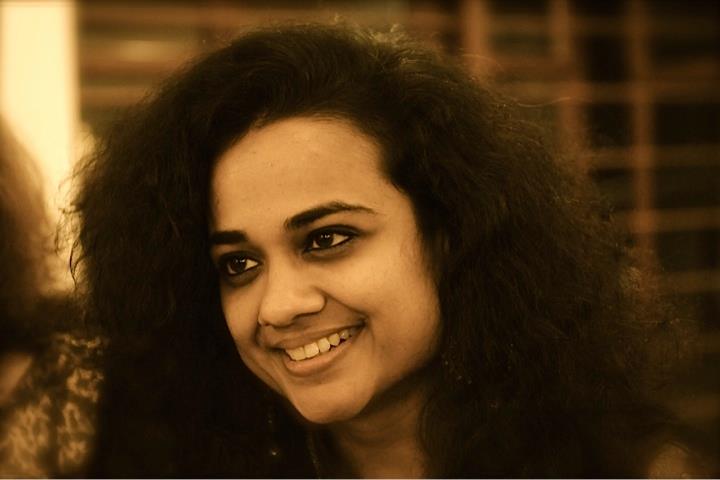 Her opinion is based on her work with the website, a forum for real-life stories of couple relationships, discussions and counselling. She has made efforts to retain her brand as a non-judgemental space, publishing articles and allowing comments that provide multiple perspectives on the functioning of romantic relationships.
"Recently, we were looking for cases of couples wherein the man made a professional decision based on his wife's career," she says. "And till now we haven't found a single case where a man has moved cities because his wife was offered a promotion. This will never happen if a woman is only earning about 40% of her husband's income. It's just reality."
There is nothing wrong with this logic, at face value. After all, in an equal relationship, it makes sense to prioritise the career of the primary breadwinner while making decisions. What is problematic is that by-and-large, since men are still viewed as 'providers', their partners' opinions are considered less relevant.
Personally, Raksha has never found the term 'housewife' offensive, although she admits that it is often accompanied by prejudice. Her family was supportive of her decision to 'do more' after her initial years of marriage and motherhood.
But she points out that in many cases this support is contingent on one, basic condition – "However much a woman works she still has to manage home stuff. The man won't take leave if the kids are sick. As a woman, you're not judged for working, you just can't falter in your 'home work'. If you are doing your duties at home, then you're termed a superwoman. And if you slip, you're termed as negligent."
Sunita Padwal concurs. Back in 2007, this stay-at-home mum launched Cloud 9, her own beauty salon in Aurangabad.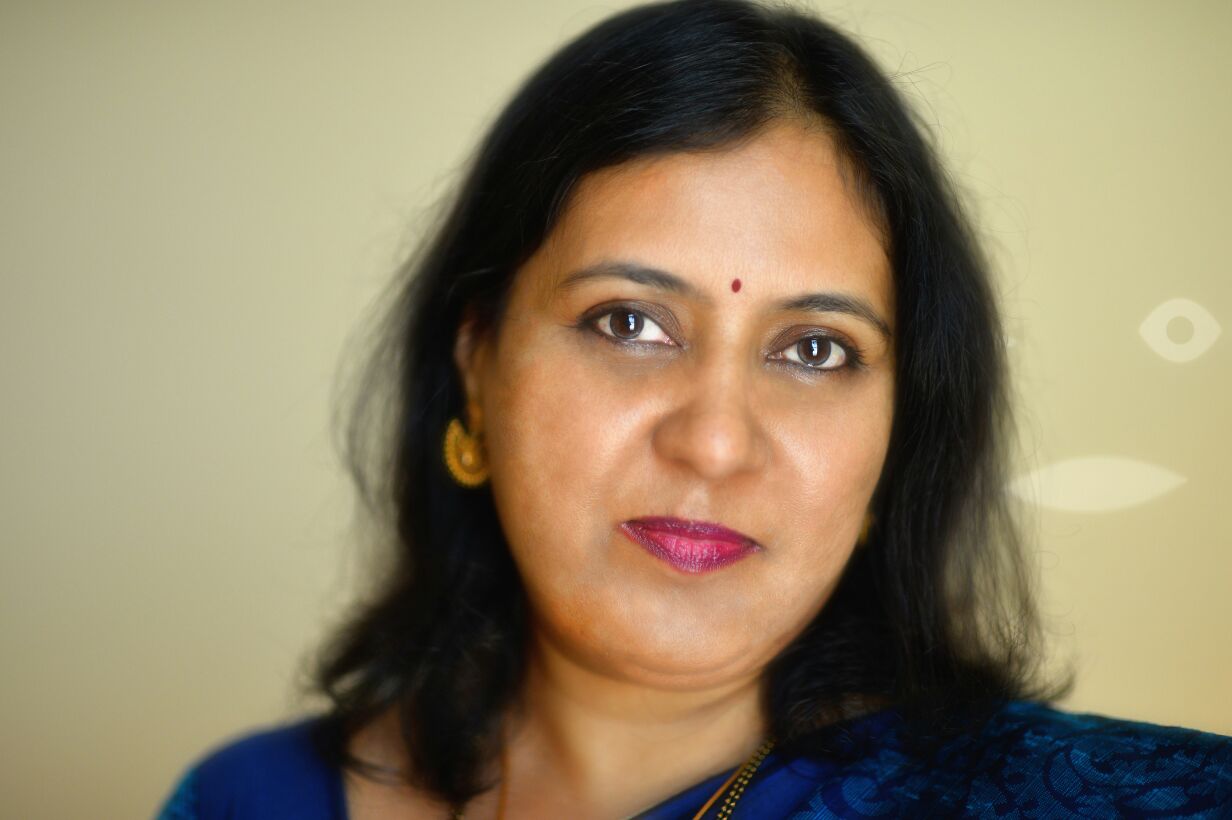 "With the background I come from, it's more socially acceptable to be seen as a good wife and mother. People assume that a good businesswoman does a sub-par job of raising her children, or that her home is a mess. I've never been ashamed of any of these roles."
There are few hats that 54-year-old Mayavi Khandelwal hasn't worn in her off-the-beaten-path career.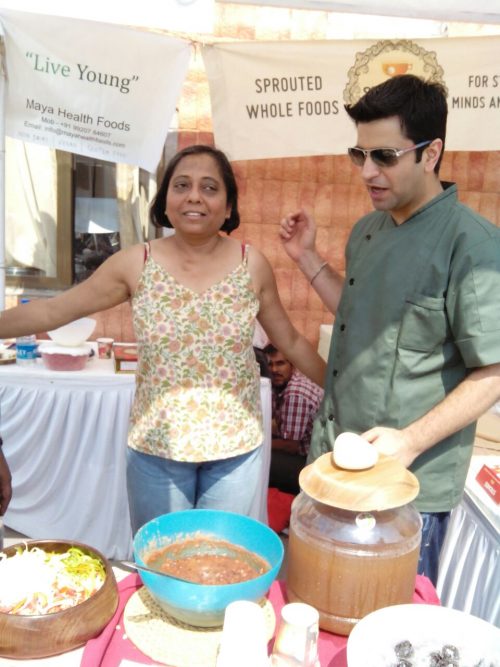 She's a trained psychoanalytic psychotherapist, has dabbled in the cold ceramic work trade, designed clothes, ran her own homemade chocolate business and, a few years ago, launched a vegan tiffin service. But her initial forays into entrepreneurship were met with scepticism from within her own home. Back in 1990, after the birth of her first child, Mayavi spoke about starting her career.
"My mother-in-law told me that my father-in-law wouldn't like it if I started to work," she recalls. "I was very upset. I went straight to my husband and he told me to go ahead. I started from home."
Mayavi admits to periods of depression, where she felt 'useless' and 'bored' with her homemaker routine and guilty that the onus of financially providing for the family had been placed entirely on her husband's shoulders. "It was not just the money. I wanted the satisfaction that I was contributing. I looked at other women like me and couldn't understand how they were happy."
Like Mayavi, the journey from mom to CEO was a long one for Merryn Mathew, owner of a niche sari boutique, Iha.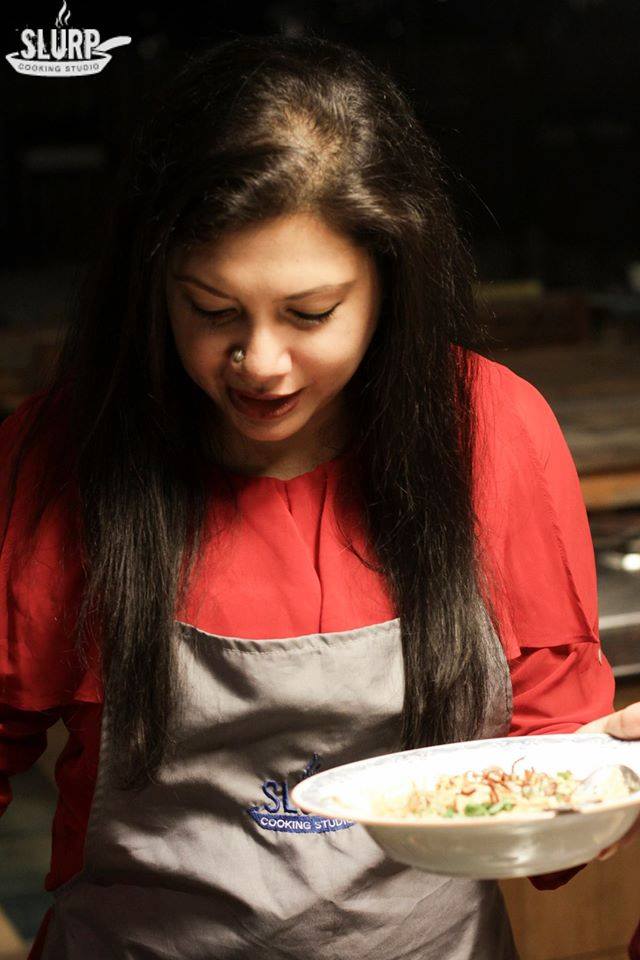 Her work involves sourcing saris, interacting with weavers across the country and handling orders both in-store and online, via Facebook. Even today, years after opening the store from her own home, Merryn is clear that her job as full-time mother-of-two takes precedence. The boundaries between work and family frequently overlap, and that's the way she likes it. "In today's world, where the lines defining the roles of partners are blurred, I feel the term housewife is almost redundant," she says.
"I guess the partner that circumstantially takes on more home-based responsibilities can still be referred to as the 'homemaker' in the pair. If there are kids involved, the 'homemaker' also becomes 'primary parent'. Personally, I am indifferent to taking on any title."
---
You may also like: These 11 Women Do Their Bit for the Environment by Turning Juice Tetra Packs into Amazing Products

---
However, Merryn admits that despite the fact that she runs a successful business with an international customer-base, others often react with pity or disdain when they find out she works from home. "People say, 'Oh! She is so old fashioned!' or, 'Poor thing, she lacks the drive that most ambitious women have today.' 'She is so not cool.' But I say it with pride and I know how much self-drive and prioritisation are needed to work from home."
For Bangalore-based eco-jewellery designers Rituparna Das and Angeline Robinson, it was their children who got them to take the plunge. The two women are neighbours and business partners, now running Silver Nut Tree where they handcraft beautiful jewellery from recycled plastic PET bottles. The idea evolved while helping their kids with a school project. Although they do visit flea markets occasionally, like Merryn, they work almost entirely from home.
While this seems to work for them, other women discovered that it was the process of actually leaving the confines of their residences that provided them with a newfound independence.
"It's a funny thing," Mayavi quips. "When someone physically goes out and brings home money, it's worthwhile."
Despite myriad sworn testaments to the trials of homemakers, the myth of the housewife spending large parts of her day in a vacuous daze, waiting around for her husband and children to return, seems to be universal. So much so that Raksha even admits her partner was relieved to get her off his back when she first propositioned a career for herself. "Honestly, most Indian working men just want to feel that their wives are happy and occupied," she says.
The sentiment is pervasive. 'What do you do all day?' seems to be a recurring question stay-at-home spouses are asked. "What do you mean what do I do all day?" Mayavi reacts indignantly. "Honestly, I think life is far more difficult for a homemaker. I get away with a lot now that I am working. I can say, 'I'm too busy to do this!' Before, I would kill myself if the maid didn't come!"
Rituparna and Angeline, on the other hand, felt that they disappointed many when they quit their high-profile careers for full-time motherhood. But this didn't feel like a sacrifice on their part. It was only after their children began school that they toyed with the idea of going back to work.
"We were reluctant to get back to the regular rat race and longed for something of our own," they explain. "Something that would excite us enough to wake up and get going on a Monday morning."
Their journey to entrepreneurship was fraught with encouragement, but for many women who chose to storm the world of business after time spent at home, the decision was as much about gaining social respect as financial independence. "There was this one time my husband complained that there was too much dust around. I must have been in an independent mood because I told him, 'there's a yellow kapada (dustcloth) in the kitchen, you can go get it,'" Mayavi chortles at the memory. "But you know, I realised I could only say that because, at that point, I too was working. I wouldn't have been able to if I wasn't.
"After so many years (of being a businesswoman), people look up to me. They admire my passion and respect me more than before."
Sunita admits familial support can go a long way. "This will sound cliched, but my husband has always been my biggest cheerleader," she says. "When I initially began, a lot of my relatives didn't react very favourably – why did I need to all do this when my husband was earning well? Why were my priorities all muddled up (my daughter was giving her board exams at the time)? My father gave me a piece of his mind when I was late, or had to leave the kids with my mother, while I was in Mumbai training to become a hair stylist. Now that I have a successful business, people appreciate it more. When I get asked about how I juggle home and work — I always give the credit to my excellent domestic help!"
Despite the highs, many women are unable to shake off the guilt. "How is guilt still there?" questions Raksha. "It's rooted in the way we're brought up. Today, a woman and man have both grown up with their mothers being the homemaker. So that's what they think is natural in their adult lives. Our kids will maybe have 50% of that. So it'll take four to five generations for complete equality."
In spite of the exhausting reality of juggling entrepreneurship, parenting and domestic chores, these women have no regrets.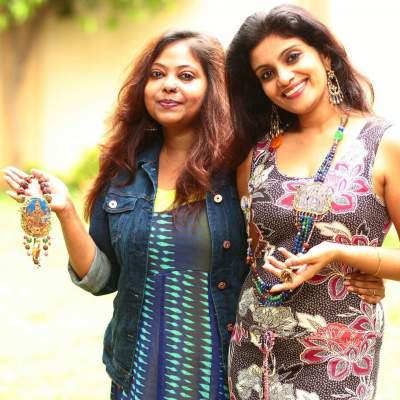 Merryn encourages all who find ways to work from home. "I say it with pride that I solely play the role of motivator, grocery shopper, kitchen planner, educator, driver, nurse , party planner, holiday planner, weekend planner etc, etc, and still contribute as much as my partner towards paying the bills. The most amazing thing is that I do it all on my terms."
Mayavi shares her enthusiasm, "To all housewives who are toying with the idea of starting their own venture, I say – 'just do it!'"
---
You may also like: Meet the Woman Who Has Helped over 10,000 Mentally Challenged Women Live with Dignity
---
Like this story? Or have something to share? Write to us: contact@thebetterindia.com, or connect with us on Facebook and Twitter.
NEW: Click here to get positive news on WhatsApp!
We bring stories straight from the heart of India, to inspire millions and create a wave of impact. Our positive movement is growing bigger everyday, and we would love for you to join it.
Please contribute whatever you can, every little penny helps our team in bringing you more stories that support dreams and spread hope.