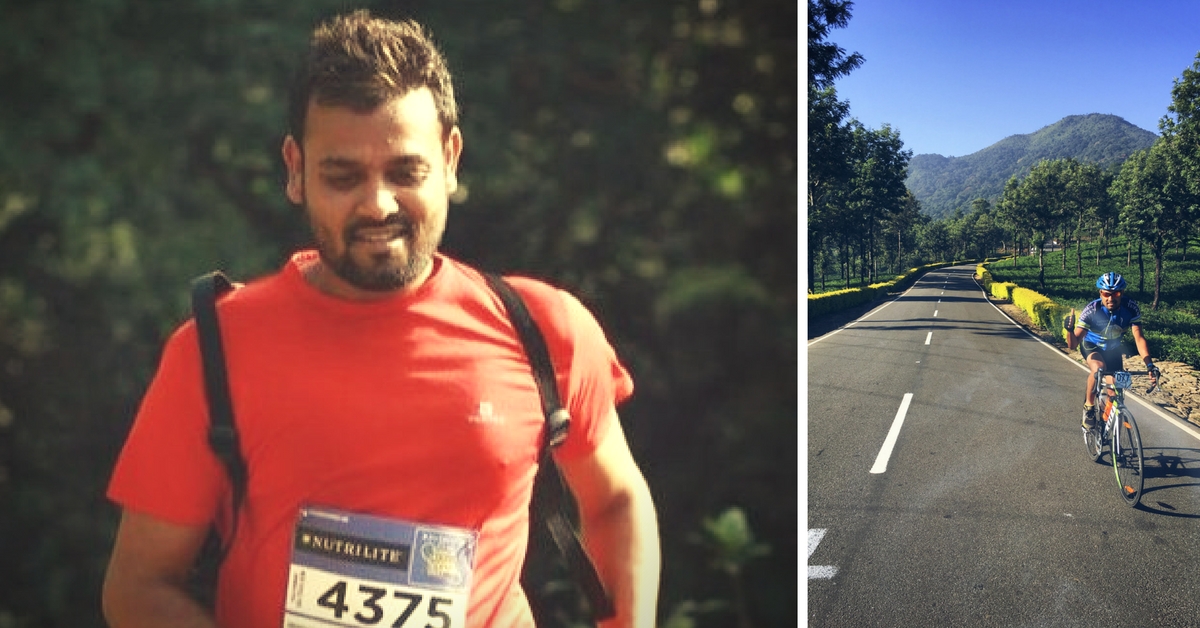 Being visually impaired is a fight. It's not easy. And it will be great if our society could be more inclusive and aware of those who live with disabilities.
Initially, when Sagar Baheti couldn't spot the ball while playing cricket, he dismissed it.
He was sure it was nothing. Except the problem persisted until he went to an eye doctor to see if he needed glasses. When that doctor referred him to a general physician, he received terrible news — he had Stargardt's disease. He was told that his eyesight would keep deteriorating.
Cut to four years later: not only will Sagar be the first visually-impaired runner to run the prestigious Boston Marathon, but he will be running to raise funds for the Massachusetts Association for the Blind and Visually-Impaired.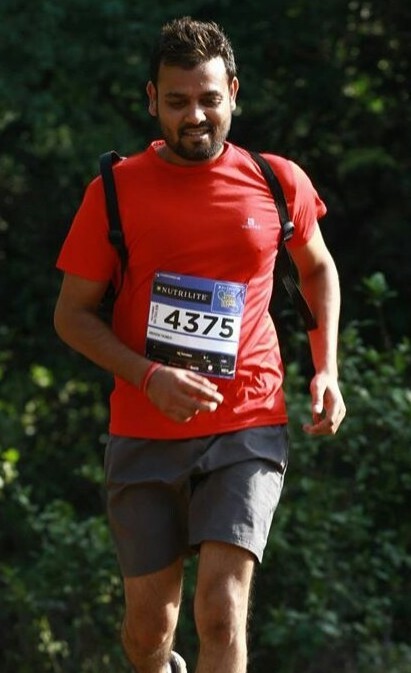 "When the doctor first told me that I had this disease, it still had not completely affected me. I still had my vision; I could still drive. I only lost my ability to do certain things like playing cricket but that's not something I couldn't live without. But it started getting worse and my family doctor told me that if I wanted to pursue higher studies, I should do it fast and that's when it really sunk in," says Sagar.
---
You may also like: A Dynamic Marathoner from North East India is Training Indian Runners to Bring Home Olympic Gold Some Day
---
Therein he lost his ability to do a lot of things that he had earlier taken for granted, such as reading and driving. Even though he reached out to experts from across the world – the prognostics remained as grim as ever. But Sagar didn't want to give up. Having grown up an athlete playing club cricket his whole life, he decided to take up another sport instead that didn't rely too much on sight – he stumbled onto running and realised he could run fast.
One can't simply sign up for the Boston Marathon, one has to qualify for it. Not only are you supposed to have run an earlier marathon (a distance of 42.2km) but have run it within a specific time to be allowed by the organisers. It is said that only 10% of all marathoners in the world even qualify for Boston and Sagar happens to be one of them; he completed one of his full marathons in three hours and six minutes.
In the midst of everything else, Sagar also took up cycling and has recently completed the Tour of Nilgiris, which has its cyclists covering 800 plus kilometres of grueling terrain in seven days.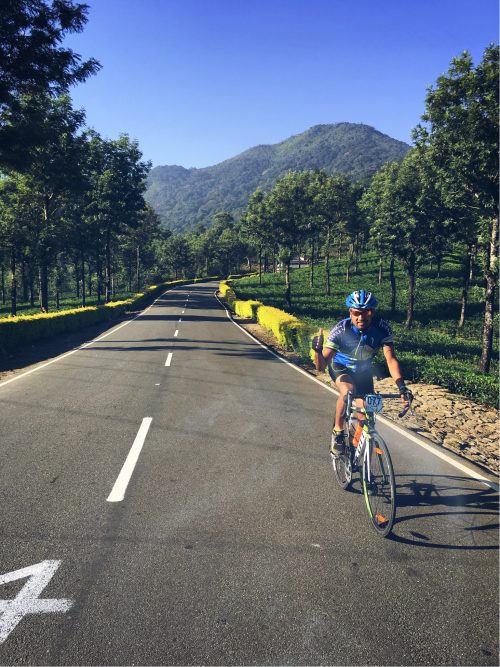 But Sagar does not want to talk about his achievements; he would rather focus on his cause. He is passionate about creating support groups for the visually-impaired in India. He has been volunteering at a support group at the Centre for Eye Genetics and Research. "
In our country, being visually-impaired is considered taboo. Not too many people will even come forward and admit to their weaknesses. I try to create awareness as much as I can through the people I meet and interact with, and this coming year I want to spend more time at the centre helping as many as I can," he says.
---
You may also like: Bengaluru Runner Helps an Accident Victim during a Marathon & Raises Rs 5 Lakh for His Treatment
---
He will also be spending a lot of time with the Massachusetts Association for the Blind and Visually Impaired when he runs the Boston Marathon in April. "I want to get knowledge from them. I want to see how they are training people to commute in cities using public transport. I want to bring back something. That's the bigger goal. This is just a starting point."
Sagar wants to use every platform he gets to spread awareness about people living with disabilities and the problems they face. "Being visually impaired is a fight. It's not easy. And it will be great if our society could be more inclusive and aware of those who live with disabilities. It's not that people are bad but sometimes they are in such a rush, that they don't realise that even a few minutes that they can spare to help someone, will go a long way."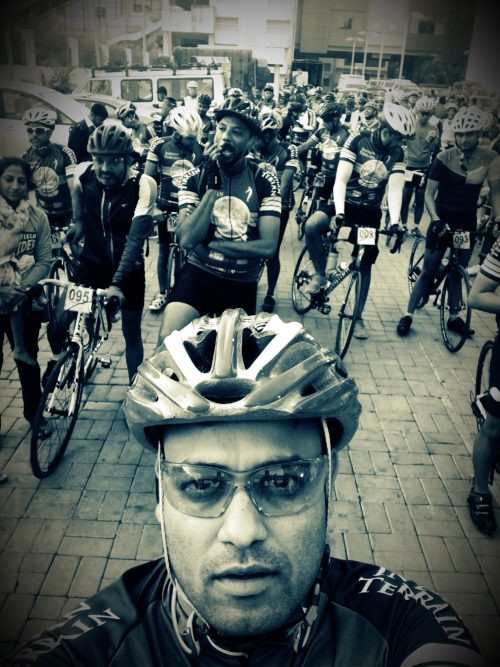 Today, Sagar has enough vision to see obstructions in his way when he goes running, but he can only cycle when he is with a group. He says that the one lesson he has learnt from life is to never take anything for granted. "I never appreciated even the small things that I could do before I was diagnosed. For instance, right now I can't even shave. It can be hard when you can't do the simplest things by yourself. It's hard when you can't recognise your friend as they walk past you. I am now appreciative of everything that I have. It took something like this to happen for me to learn that lesson."
You can donate to Sagar's campaign here
Like this story? Or have something to share? Write to us: contact@thebetterindia.com, or connect with us on Facebook and Twitter.
NEW: Click here to get positive news on WhatsApp!