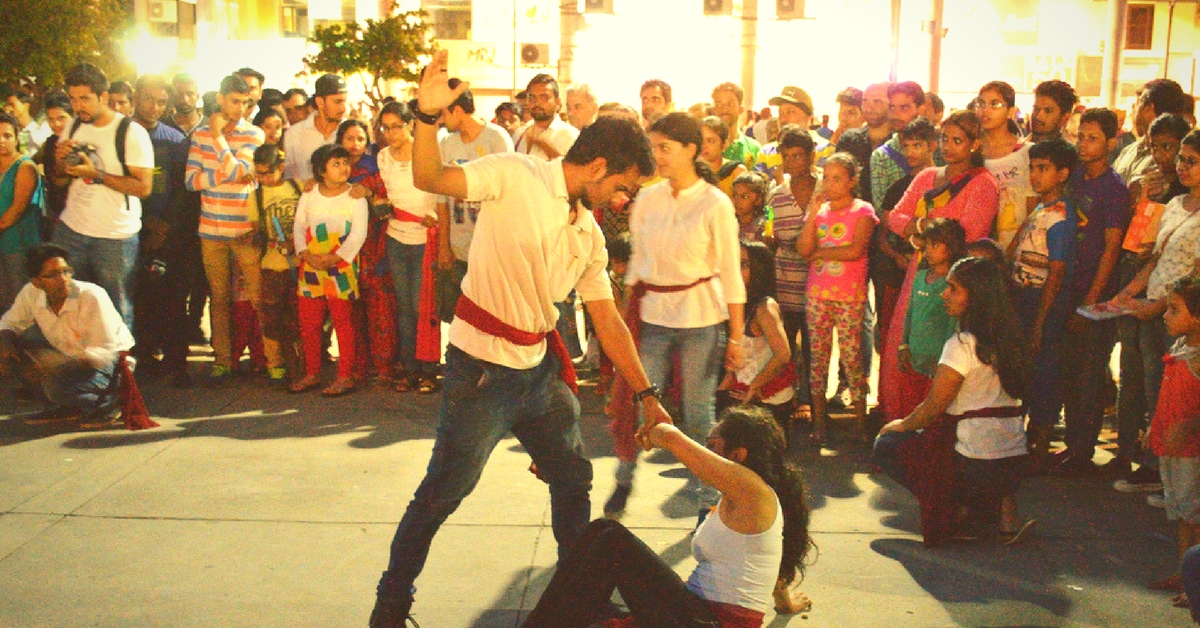 After the horrific events that transpired in Bangalore on New Year's Eve, here's what you should know and what you can do.
It has hardly been a week since news about the mass molestation on the streets of Bangalore broke out, and millions across the country have grappled with the reality of what being a woman in India entails.
Unsurprisingly, the first response to public outrage from the politicians either seemed to reflect indifference or misogyny. Karnataka's Home Minister, G Parameshwara initially dismissed the incident by saying, "these kind of things do happen." Far more shockingly, Samajwadi Party's Abu Azmi placed the blame on women themselves saying, "In these modern times, the more women are naked, the more fashionable, modern and educated they are considered. And this is increasing in the country. This is a blot on our culture."
---
You may also like: How Farhan Akhtar & Twitterati Called out Abu Azmi's Sexist Comments on Bangalore Mob Molestation
---
Social media was swift in condemning both politicians. The confusion, anger and frustrations felt by people have been played out in real time, especially on Twitter. When the hashtag #NotAllMen trended nationally, many were quick to call out the inherent fallacy of such responses.
One thread of tweets addressing this controversy was started by journalist Sachin Kalbag:
1/ What people (both women and men) need in times of distress is empathy. With #NotAllMen hashtag, men have conveniently run away from it.

— Sachin Kalbag (@SachinKalbag) January 3, 2017
As a response to #NotAllMen, women and men stormed Twitter with #YesAllWomen. For days, Indian women have used this hashtag to pour deeply personal experiences about the time they were sexually harassed.
These tweets gained international attention and women across the world joined in with their stories, not only as a mark of solidarity but also as a way to highlight the fact that this isn't a regional or a national problem but rather a global issue that has to be addressed.
#YesAllWomen I was 13 at a festival in my village my mom, sister, grandmom & I all had our butts pinched as we walked home @FeminismInIndia

— Pooja Sridhar (@Poo_sridhar) January 4, 2017
Celebrities also entered the discourse with everyone universally calling for a change.
One of the most powerful responses was from actor Akshay Kumar who made a case for changing the mindsets of people blaming clothes worn by women, for the attacks.
The Bangalore incident makes me feel we r evolving backwards,from humans to animals,rather beasts coz even animals are better!Truly shameful pic.twitter.com/FJwJ80Mkby

— Akshay Kumar (@akshaykumar) January 5, 2017
What now?
While anger is a natural response to incidents like these, according to Jasmeen Patheja, the founder of Blank Noise, a volunteer-led project that aims to tackle street harassment, the work towards a more inclusive and safe society has just begun. And research is essential for that.
"We need to start doing research on mobs. We need to look at revolutions like what happened in Egypt to understand mobs. There needs to be an understanding of how a group becomes a crowd and how that crowd subsequently becomes a mob. Who are these people?" she muses.
---
You may also like: Olympic Athlete Krishna Poonia Saves Two Girls from Molesters and Wins Our Hearts
---
Jasmeen notes that Blank Noise will begin the research on mob behaviour too, so it can help when such a situation ever repeats itself. "We can't say for sure that something like this will never happen again," she says.
She also notes that there needs to be a design proposal that maps out how law enforcement and the public can react when caught in an event like what took place in Bangalore on December 31, 2016. What will the immediate response be? How can the mob be diffused? In what way can support be provided in a situation like this? These are some of the questions she hopes such proposals would address.
What about the women?
Given that many women are possibly more worried about their safety now, vigilance is perhaps key while heading out alone. Jasmine says that there is no one answer in handling situations like this. But here are some tips that could help women in the future:
1. In a mob, something like a pepper-spray can easily be turned around. It may provide a sense of security but it may not be very useful.
2. Mobilise the crowd. If you aren't alone in the street, make sure to gather people around you. Get them on your side.
3. It is important to not blame yourself when a situation like this arises. You did not do anything asking for this. This is not your fault.
While there isn't "one-size-fits-all" strategy when it comes to escaping an attack, it can always help to know a few basic self-defence tactics in case the unthinkable happens. Here are some videos by certified professionals with tips that can come in handy:
Blank Noise has compiled a list of protests that are happening in Bangalore. You can find it here.
Like this story? Or have something to share? Write to us: contact@thebetterindia.com, or connect with us on Facebook and Twitter.
NEW: Click here to get positive news on WhatsApp!