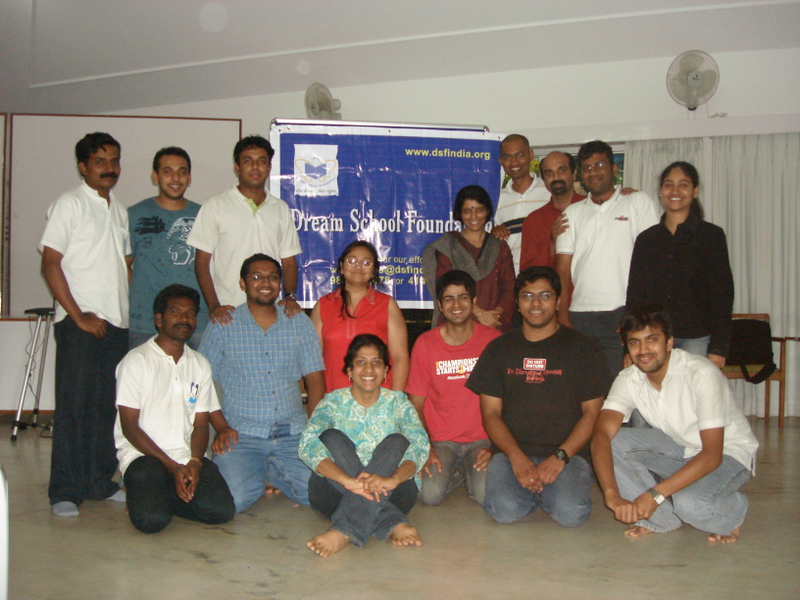 In this post we bring to you an insightful interview with Maitreyee Kumar who is the founder of Dream School Foundation. Before we get into the actual questions, here is
In this post we bring to you an insightful interview with Maitreyee Kumar who is the founder of Dream School Foundation. Before we get into the actual questions, here is a brief background about Maitreyee.

Maitreyee started her career as software professional and worked with multinational software development firms in India and abroad for over 8 years before she made a shift towards social development. Her desire for social change and interest in child development through civil society mobilisation urged her to join CRY (Child Rights and You). She worked with CRY in the resource generation and volunteer management divisions for a decade and was instrumental in setting up and coordinating Volunteer Action at national level. Educated at Pune University (Masters in Computer Science), Maitreyee provides leadership and direction to the organisation and is primarily responsible for the overall management and administration of the organisation. She was also a recipient of the Sir Ratan Tata Trust Fellowship.
The Better India (TBI):Tell us about Dream School Foundation (DSF) and the work that it does?
Maitreyee: Dream School Foundation (DSF) is a Bangalore based non-profit organisation working to ensure the child's right to quality education. Our School Development Programmes help with holistic development of government schools while our initiative – HeadStart, addresses and assists a smooth transition from primary to secondary stages of education and strives to ensure continuity till the 10th grade for the vulnerable and underserved children.
We started as a group of committed individuals volunteering their time and skills for the cause of quality education for disadvantaged children in Govt. schools. Later we formally registered the organization and now 4 years later, we are fairly established with organizational framework in place, focused school programmes and two Education and Development centres for High School students. The underlying belief of our organisation is faith in people's ability to contribute towards the education and development of our children.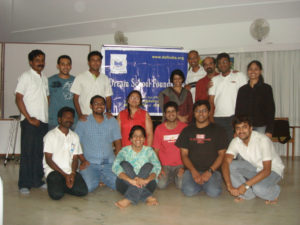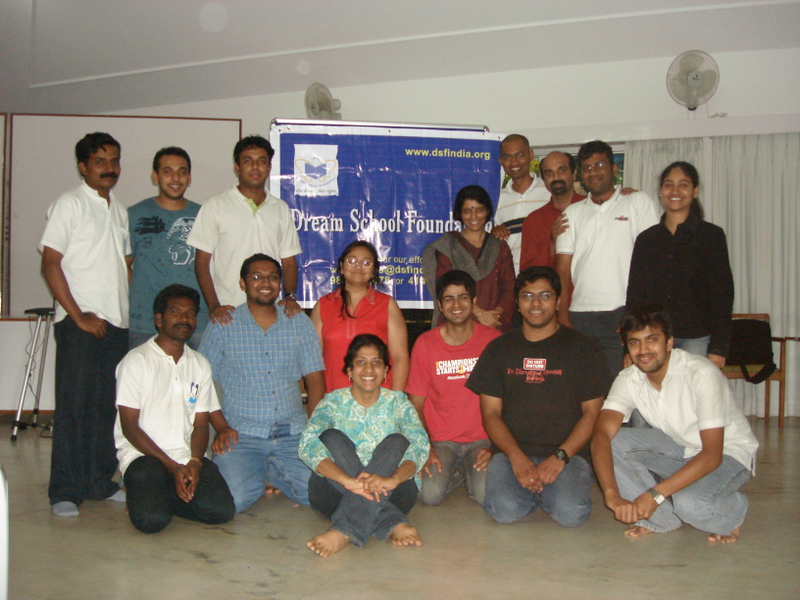 TBI: Who has benefited from your program and how have you made a difference?
Maitreyee: The objective of the our intervention at the school level is to enhance the learning levels of the children studying at the government schools through support and partnership with teachers, active participation of the community coupled with intensive class room and school level interventions through trained personnel, teachers & volunteers. We believe that these interventions create an environment and processes, which ensures holistic development and enhanced performance of the school and its students.
Our initiative HeadStart aims to mentor and track individual students from the various schools, we support, through and beyond their Higher Primary / Middle school and High School Education. The underlying driver of the programme is to ensure that children both continue into high school (not drop out) and make an informed choice of schooling in the neighbourhood schools that are willing to give them an opportunity to share a learning experience without being discouraged by the financial liabilities.
The programme is strengthened by volunteer-involvement to mentor and track the performance of the participant – students and motivate them through the commitment of financial support for 3 years of High School Education. It is closely associated with our Learning Centres where the student-participants will have the opportunity to capitalise on Spoken English and Life –Skill Tutoring. We have seen marked improvement in the academic performance as well as personality development of these students and they are much better equipped to face the challenges of the world today.
TBI: What inspired you to create an organization like DSF?
Maitreyee: My experience and exposure as a software professional and later work with CRY gave me lot of opportunity to have a world view of society and social development. I came across several well meaning individuals who wanted to do something to bring about a change but very few ended up doing anything worthwhile. Some of us who were really passionate for the cause of Education and felt it is the only sustainable tool that can empower the nation and bridge the economic divide between communities in India started getting together.
We saw that while govt. efforts have ensured that most children have access to schools, quality education in these schools was still a dream. Schools needed to be equipped to provide education that is more than just development of cognitive abilities and rote learning and make learning an exciting and stimulating experience for children. Thus was born the idea of a Dream School which was developed by this group of passionate individuals with a keen desire to bring about a change.
TBI: How does DSF sustain itself?
Maitreyee: A large percentage of our funding comes from CSR initiatives of corporate firms while another significant part is from individuals and groups.
TBI: What are the schools that are currently under the purview of DSF?
Maitreyee: DSF partners around 20 schools across Bangalore for the Holistic school development and extends its services on smaller scale to several other needy schools. Our schools are primarily located in North Bangalore – RT Nagar, Yeshwantpur, Rajajinagar areas, while we also work with some schools around HAL airport area. Our Learning centres are situated at Yeshwantpur & RT Nagar.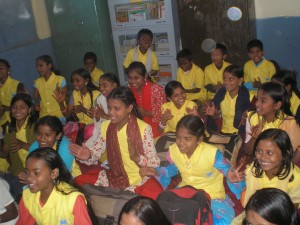 TBI: What plans do you have for the future?
Maitreyee: This year we would primarily focus on strengthening our interventions both at our existing partner schools and Learning centres. Meanwhile the public education scenario in the urban context is undergoing several reforms and changes. We need to wait and watch before we step further in our programme expansion in urban areas.
Instead it's the rural schools that are kind of orphan and need developmental support. There we also have tremendous scope for enhancing community participation in the school development. We plan to take on a pilot School development programme in the outskirts of Bangalore, extend our existing programmes to the rural community and then explore possibility of scaling up the initiative.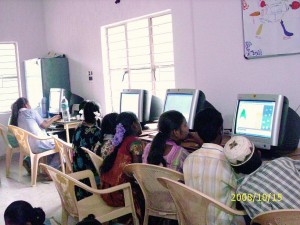 TBI: In what ways can our readers contribute to DSF?
Maitreyee: DSF owes its beginning to few committed individuals who volunteered for the cause of quality education. We have full faith in people's ability to contribute towards the nation building process. Whether it is through volunteering your time or financial contributions, each one of you can reach out to underserved children. One can be a member of our School Support teams and volunteer at a school or mentor / teach students at our centres. We are in need of sponsors to contribute to the High School education of our HeadStart children.
One is also welcome to help in specialized areas like website & content development, financial accounts, counseling, child psychology, education etc.
TBI: Any other message you would want to provide or talk about?
Maitreyee: We believe that people at large are responsible for the situation of the state of education and children today. And people should play a proactive role to change the situation through collective action. We need to work on formation and strengthening of alliances that promote collective action which will finally result in influencing govt. policies and bringing about constitutional changes. We as educated citizens need to widen our perspective, get more aware and involved in the education system and advocate the right cause that would benefit a larger population than a narrow segment of society.
Maitreyee is ably supported by DSF's Co-Founder Sabu Joseph. Sabu holds the post of Director – Strategy & Partnerships. Here is a brief bio of Sabu:
Prior to initiation of DSF, Sabu worked with Centre for Environment Education (CEE), in Bangalore where he initiated and managed projects in Environment and Sustainable Development. He taught Social work and management in IIRM, MATS school of management and was visiting faculty in many management institutions and organisations. His interest lies in training and development and has conducted various programmes in corporate, academic and NGO settings. Sabu currently consults with global organisations on sustainability and business transformation.
He provides vision and direction to DSF and is responsible for strategic planning and partnerships. He holds a Masters in Social Work and also a recipient of Common wealth Secretariat scholarship on Environment Education (TEE).
Contact DSF
For further information, please click here to visit the website of Dream School Foundation.
You can also e-mail DSF: info[at]dsfindia[dot]org
We bring stories straight from the heart of India, to inspire millions and create a wave of impact. Our positive movement is growing bigger everyday, and we would love for you to join it.
Please contribute whatever you can, every little penny helps our team in bringing you more stories that support dreams and spread hope.