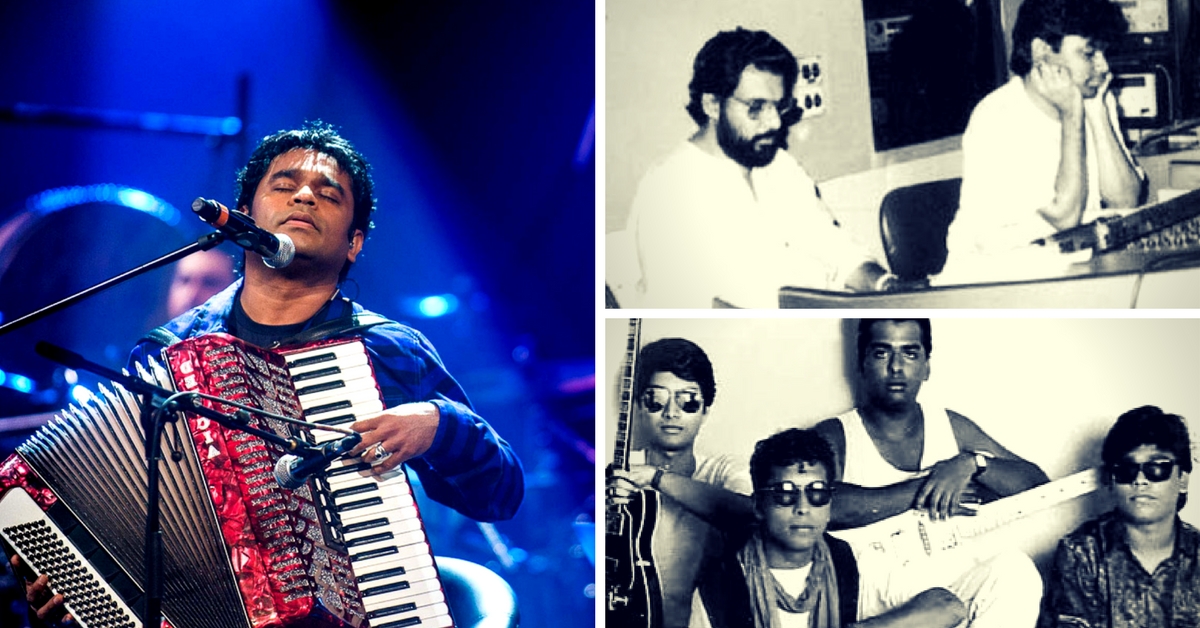 Music composer, record producer, musician and singer - Allah Rakha Rahman is not just a name but a phenomenon that happens once in a lifetime. As the maestro turns 50 today, we bring you the little-known story of his journey to winning his first National Award (the first time ever by a debutant music director!)
He has been rewarded innumerable times for the legendary genius that he is. He's not just a visionary but a luminary when it comes to the world of music. You ask him about a song that shook him and he promptly says, 'Ma tujhe salaam', stressing on the fact that neither his own music nor anyone else's has made him feel that alive ever since. When asked who he credits his success to, he humbly invokes his mother and the director Mani Ratnam.
Music composer, record producer, musician and singer – Allah Rakha Rahman is not just a name but a phenomenon that happens once in a lifetime and we are lucky that he happened in ours. A man who undeniably revolutionized the Indian film music industry, Rahman's songs are soothing, original and instantly connect to one's soul.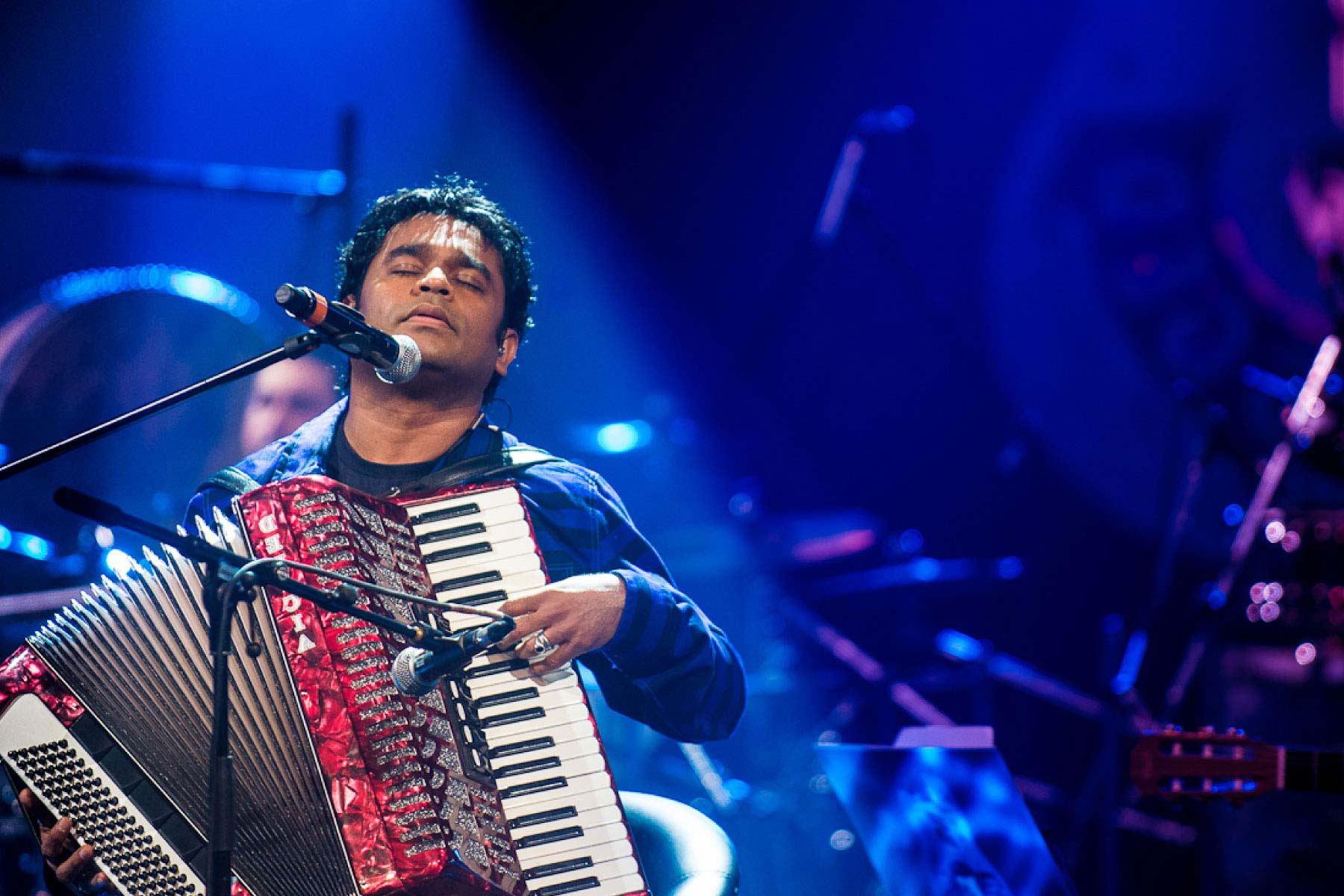 The Mozart of Madras is in the race once again for an Academy Award with his work for 'Pele: Birth of a Legend' has finding a spot in the list of Oscar contenders for the year. Nominated in the Original Score category for the 89th Oscars, Rahman has truly done India proud yet again.
As A R Rahman turns 50 today, we bring you the little-known story of the maestro's journey to winning his first National Award (the first time ever by a debutant music director!)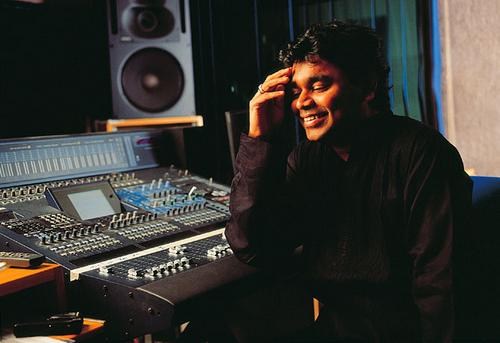 Born on January 6, 1966, as A S Dileep Kumar in Chennai, A R Rahman had a humble childhood. His father R K Shekhar, was a film-score composer and conductor for Tamil and Malayalam films. As a four-year-old, Rahman used to carry lunch for his father and watch him work. Rahman's first composition came at the mere age of nine when he accidentally played a tune on the piano in the presence of his father. Later, the recording was converted into a full-fledged song 'Vellithen Kinnam Pol' by his father for the Malayalam movie 'Penpada'.
Soon after, Rahman's father passed away. With the burden of supporting his family fell on his young shoulders, it was his mother Kareema Begum who encouraged Rahman to stay strong during the testing times and follow in the footsteps of his father. Begum also began renting out musical instruments to provide for her family.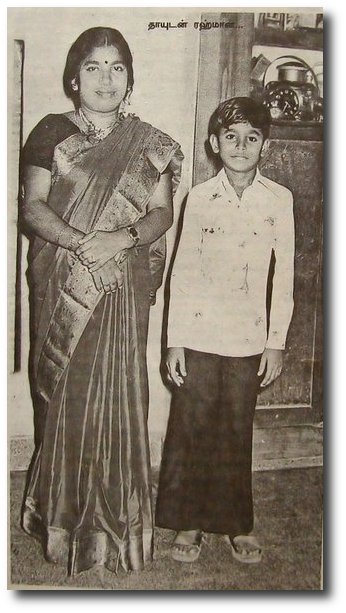 Unable to attend school regularly due to financial difficulties, he finally dropped out at the age of 11 and joined music maestro Ilayaraja's troupe as a keyboard player.  In his later interviews, Rahman would often recall:
"As a child, music seemed to be a means of earning bread and butter. I had no special fascination for it. It was associated purely with work".
However, music soon became the only source of joy for Rahman. Dedicated and hard working, he learnt how to play several musical instruments under the guidance on M K Arjunan (Malayalam composer and close friend of his father) and began spending several hours with his musical instruments. As a kid, he was seen in Doordarshan's Wonder Balloon where he got popular for being the kid who could play four keyboards at once.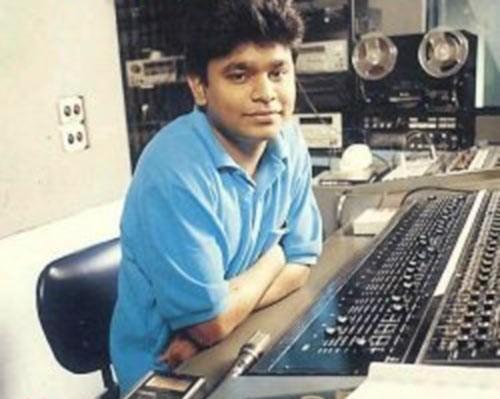 Eventually, he started playing for other eminent composers of those times – M S Viswanathan, Ramesh Naidu, and Raj Koti. He also began accompanying Zakir Hussain, Kunnakudi Vaidyanathan and L Shankar on world tours. He then recieved a scholarship from the Trinity College of Music. Studying in Chennai, Rahman graduated with a diploma in Western classical music from the school.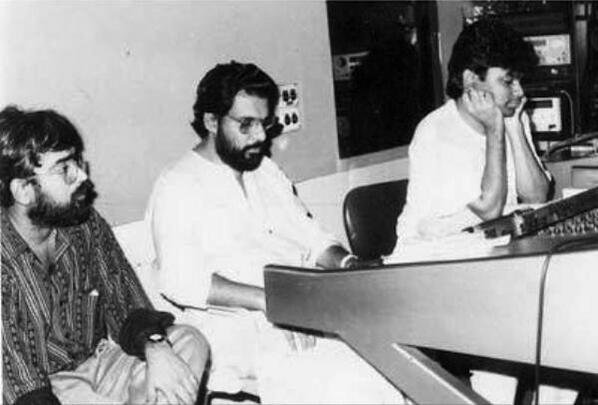 In 1984, Rahman was introduced to Qadiri Islam when his younger sister, who was seriously ill, was treated successfully by a Sufi saint. In 1989, at the age of 23, he converted to Islam and changed his name from A.S. Dileep Kumar to Allah Rakha Rahman.
Back then, Rahman found work by composing scores of jingles for documentaries, advertisements and Indian television channels. He would later say that the experience taught him discipline because jingle writing required delivery of a powerful message or mood in a short time. One of the most popular ones from his jingle compositions was the one for Titan Watches, in which he used the theme from Mozart's Symphony No. 25. Rahman was also a keyboard player in a Chennai band called Roots.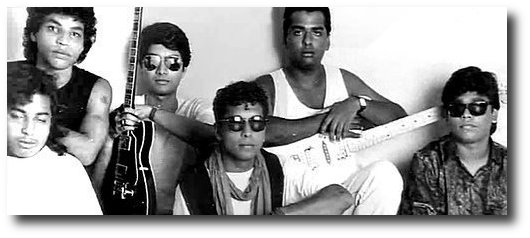 Rahman's film career began in 1992 when he started Panchathan Record Inn, a recording and mixing studio in his backyard. He didn't know it back then, but it would go on to become the most-advanced recording studio in India, and arguably one of Asia's most sophisticated and high-tech studios.
At the same time when Rahman was setting up his studio, ace Tamil movie director Mani Ratnam was on the lookout for a new composer to give music for his films. One day, at an award function for excellence in the field of advertising, Mani Ratnam chanced upon Rahman who had just received the award for the best ad jingle (which he had composed for the popular Leo Coffee ad). Sharada Trilok of Trish Productions, Ratnam's cousin, had words of high praise for the young composer.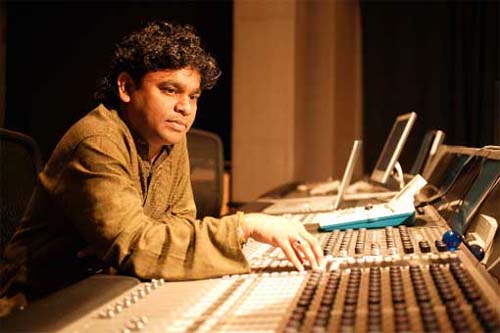 Curious, Mani Ratnam requested Rahman for a sample of his songs. The composer readily complied and invited the director over to his studio. Ratnam turned up at the studio only after six months, where the 24 year old lad played out a tune that hooked the director instantly. Without a second thought he signed on Rahman to score the music for his next film.
That film did not work out but Ratnam signed him on for a new film which was to be produced by the veteran Tamil director K Balachander for his respected 'Kavithalayaa' banner. That film was 'Roja'. The tune Rahman had played on meeting Ratnam would become the song 'Tamizha Tamizha' in 'Roja'.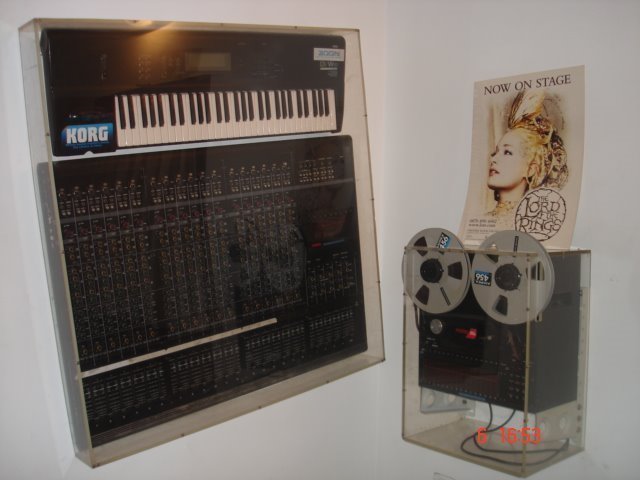 The music of 'Roja' was a runaway success. And the rest, as they say, is history. The film won Rahman the Rajat Kamal award for Best Music Director at the National Film Awards. This was history in itself, with the honour being given the first time ever to a first-time film composer. Since then, Rahman has gone on to win the National Award 3 more times, the most ever by any music composer.
Ten years later, Andrew Lloyd Webber invited Rahman to compose for his musical, 'Bombay Dreams', which ran for two years and later premiered on Broadway. Rahman also composed the score for the production of 'The Lord Of The Rings', one of the most expensive stage productions ever. In 2005, his first soundtrack for Roja was listed in TIME's '10 Best Soundtracks of All Time'.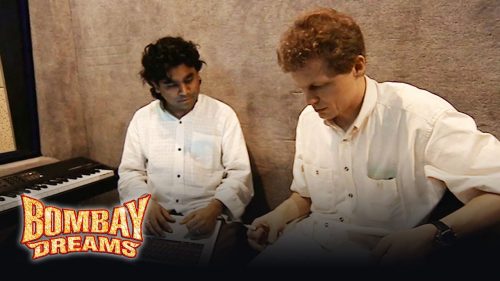 In 2008, Rahman gained global prominence with his score for "Slumdog Millionaire" winning two Academy Awards for Best Score and Best Song. Overall, he won 15 awards including two Grammys, a Golden Globe and a BAFTA. In 2009, Time placed Rahman in its list of World's Most Influential People. The UK-based world-music magazine Songlines even honoured him as one of 'Tomorrow's World Music Icons' in August 2011.
In recognition of his contribution to music, Rahman has been bestowed with the Padma Bhushan and Padma Shri, two of India's highest national civilian honours, in addition to several other awards including 4 Indian National Film Awards and 25 Filmfare Awards, India's leading recognition for films. His extensive body of work for film and the stage have also earned him the nickname 'the Mozart of Madras' with several Tamil commentators and fans also coining the nickname Isai Puyal (musical storm in English).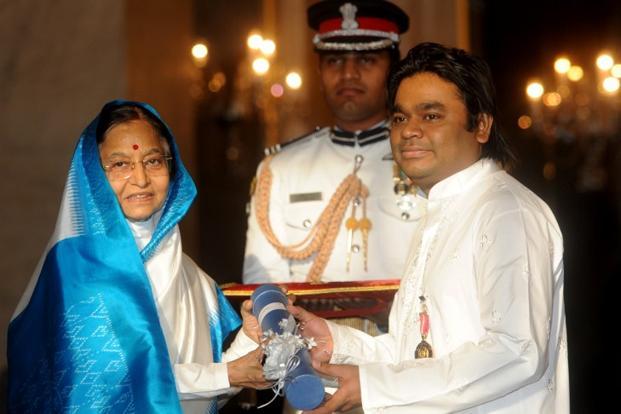 In the age of music which is run and re-run by remixes and plagiarism, Rahman breathes a life into his works which has originality to say the least. In the last 25 years, he has given us one melody after another, and remains to this day one of the most influential music composers of India as well as across the world. However, he remains untouched by fame, mingling with friends, fans and colleagues with incredible humility.
Rahman is also deeply attached to his wife and children. His wife, Saira Banu, listens to most of his songs and even has her favourites. Whenever he finds time, he spends it with his family, taking his children on small trips and picnics.
On his 50th birthday, we wish the musical magician a very happy birthday and hope to hear more of his soulful music for many many years to come!  Here's a lovely interview of Rahman from 1992, from the hugely popular DD series Surabhi, which aired before he won his first National Award for Mani Ratnam's Roja. 
Here's a video of some of A.R.Rahman's best versatile songs.
---
Also Read: Remembering M S Subbulakshmi's Historic Concert at the 1966 UN General Assembly
---
We bring stories straight from the heart of India, to inspire millions and create a wave of impact. Our positive movement is growing bigger everyday, and we would love for you to join it.
Please contribute whatever you can, every little penny helps our team in bringing you more stories that support dreams and spread hope.
Tell Us More