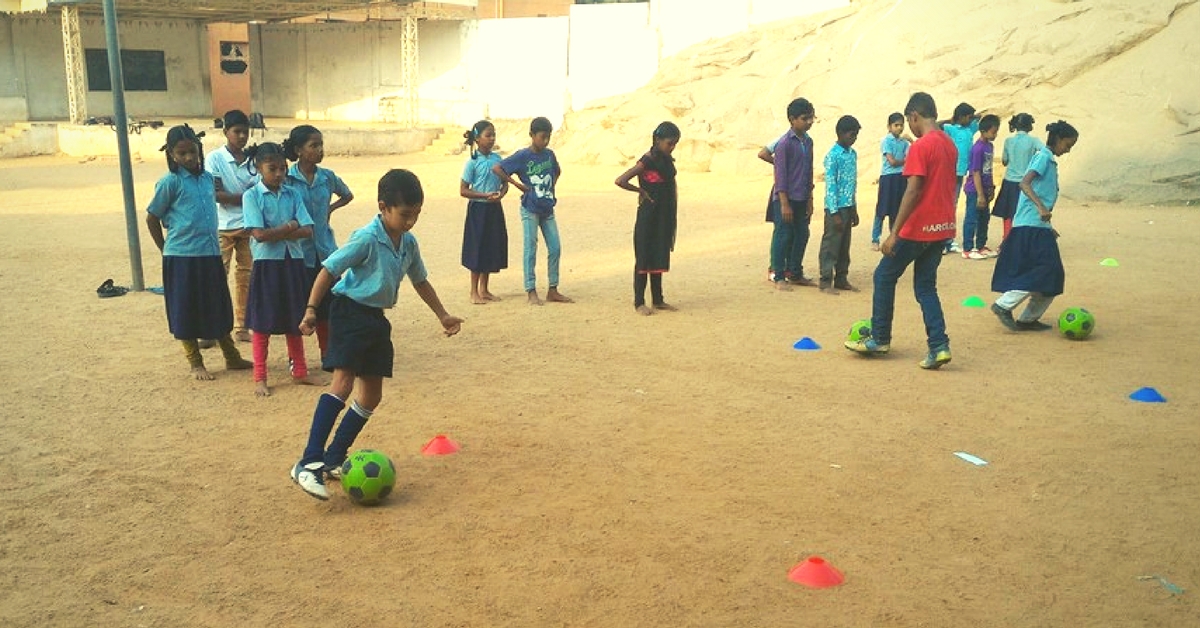 Teach for India alumni Neha Sahu and Vikas Plakkot started Just for Kicks, an organization that provides football coaching to underprivileged children attending government schools.
Teach for India alumni Neha Sahu and Vikas Plakkot started Just for Kicks, an organization that provides football coaching to underprivileged children attending government schools.
As a Teach for India fellow, Neha Sahu realised something that would shape the next decade of her life – the kids she was teaching were not always paying attention. As somebody who had studied Psychology, she observed that many of the children had severe attention-deficit disorders. So in order to reach out to everyone and have them become more engaged in the classroom, she decided to take to the field. She started getting them to play football.
"I was in one of the schools in Mumbai and my co-founder Vikas Plakkot was in the Pune as a part of the same fellowship programme when we decided to start playing football with the children. And it worked really well because we were able to teach them values, the importance of teamwork and they were more engaged in school," says Neha.
And that is how Just for Kicks (JFK) foundation was born. It is an organization that coaches football to children from underprivileged backgrounds and government schools.
Once they completed their fellowship, Neha and Vikas started the foundation in 2011, but it wasn't a full time commitment at the time. Neha joined an education start-up and worked for JFK on the side.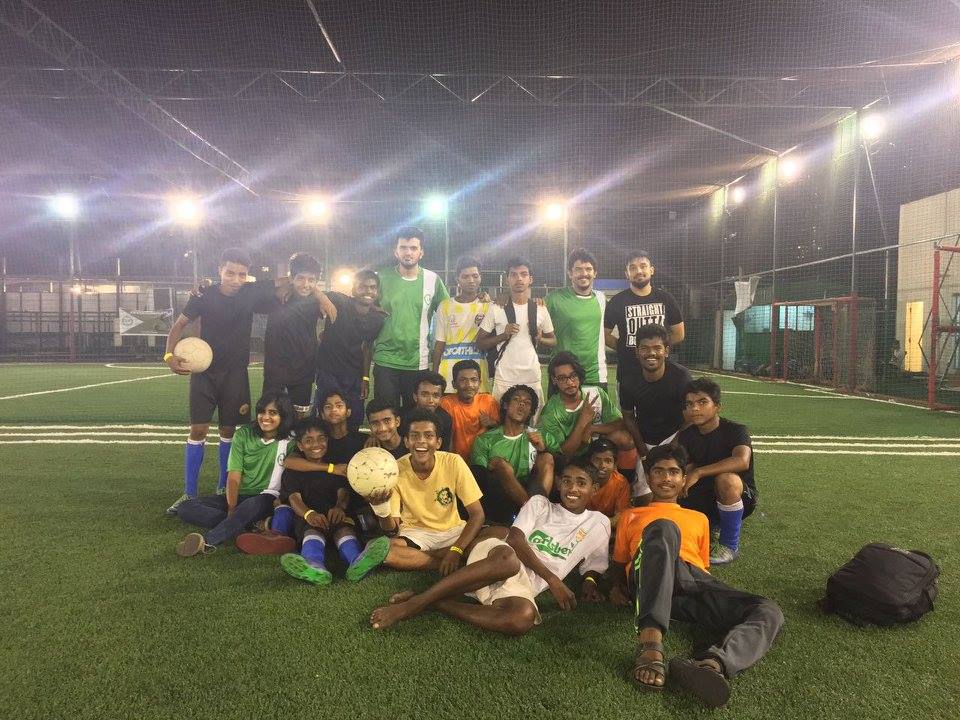 "Working in the start-up really helped because I was working with schools that were catering to the richest strata and schools with next-to-no resources. I was able to make a lot of contacts for funding and helping Just For Kicks."
In 2015, with JFK having grown exponentially, Neha quit her job and started working for the foundation on a full time basis. "We currently have 2,500 children as part of the programme and a total of 250 teams spread across Bangalore, Hyderabad, Pune, and Mumbai. We have tie-ups with NGOs and work in rural Karnataka too," she adds.
The main programme under Just for Kicks is their year-long project where they tie up with schools to teach football to students. The coaching begins when schools start in June and the foundation employs paid coaches to train them.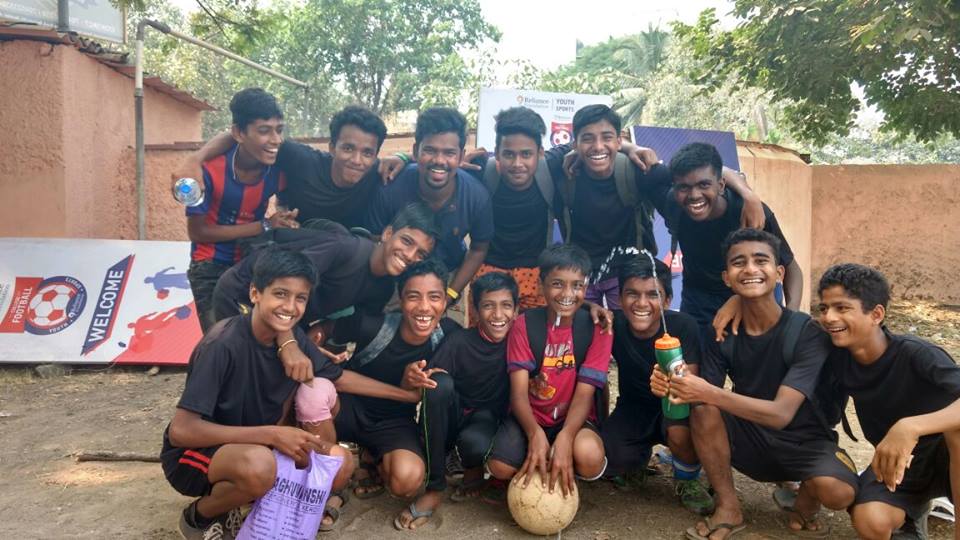 "We wanted to introduce the concept of sport and representing teams to schools that had no resources. Many of the children lack life-skills. Through sport, you can get them to feel like winners and give them confidence. Through sport, you can introduce the concepts of critical thinking, self awareness and team-work. Through sport, you can help the kids to become fit. Through sport, you can help them eat nutritious food and that's all so important," she notes.
---
You may also like: How an American in Dharamshala Created Tibet's First Women's Football Team to Fight Sexism
---
As part of the programme, parents, teachers and principals are given an orientation on the importance of sport and nutrition. The foundation then holds a selection process to put together teams (comprising both boys and girls) before the training begins.
There are currently a total of 70 coaches who are part of the foundation's payroll and who also teach in top academies. The foundation conducts 48 sessions in a year and the principals of all schools participating in the programme get reports on the progress being made.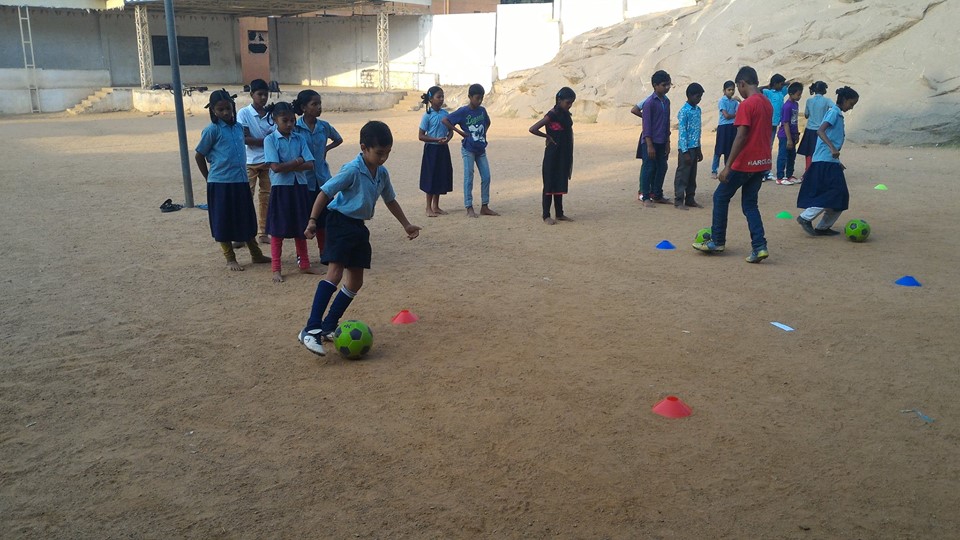 The training culminates in a competition called the School Football Championships, organised by JFK. Students from the programme play against students from private and affluent schools to battle it out for the ultimate trophy.
JFK is not just engaged in getting children from underprivileged backgrounds play football – they want them to excel and become athletes as well. They are serious about rewarding top talent from the grassroots. In order to achieve this, they had coaches from Australia advise them on the various systems of football coaching across the world. "Vikas and I realised that in India, we lack a proper system of training kids at the bottom of the pyramid, culling the best talent and getting them to the top academies in the world. That should be introduced."
---
You may also like: The Story of One of the Greatest Figures in the History of Indian Football, Bembem Devi
---
Which is why in 2016, the foundation took the best students from their programme (along with the best players from private and international schools) for a 10-day stay at an English Premier League club called Crystal Palace. "We had children from the slums of Pune and Mumbai who had never been in a flight alongside children who had already travelled to five or six countries. They learnt the best practices, trained and even got to watch a game. It was a great experience," says Neha.
She is confident, for her part, that the foundation will be able to become a hub for footballing talent. In fact she is hopeful that one day the Indian football women's team will come scouting to JFK given their strong roster of teams featuring girls. She wants the foundation to ultimately reach a million children across India.
---
You may also like: How an 11-Year-Old Underprivileged Boy from Odisha Made It to Germany's Bayern Munich Football Club
---
Neha is certain that the foundation will churn out success stories in more ways than one. For instance, she tells the tale of 17-year-old Abhishek who is currently in Class 10. When Neha met him, he was a problematic student and a slow learner, struggling through Class 5. But he played football really well. So she did something that surprised many people – she made him the captain of the team. "In a matter of a year there was a remarkable change in him. Under him, the team won game after game. He also became respectful and started doing better in school. Right now, even though he has aged out of the programme, he helps the current coach to teach football to the new batch of children. Once he graduates from school, he could even come back and become a full-time coach with us. I often tell people that he is the reason I started Just for Kicks."
To Neha, that's what makes it all worthwhile.
Contact JFK here
Like this story? Or have something to share? Write to us: contact@thebetterindia.com, or connect with us on Facebook and Twitter.
NEW: Click here to get positive news on WhatsApp!