Over the past 15 years, the budget for children has remained at 4 % of the entire budget. Clearly, this does not suffice. In this petition to the decision makers of the country, the Indian child talks about the need for greater investments for 39 % of the country's population, its children.
Dear Mr. Prime Minister,
I write to you on behalf of the 472 million children who call India our home. We constitute over a third of India's population. But are our issues visible? Are we your priority?
Yes, in the past few years, there has been a plethora of positive and progressive laws, policies, and programmes for us. But then, why do we still feel neglected?
The situation remains almost the same, with unmet targets and worsening trends seen in nearly all child rights indicators over the past decade, and more. Isn't there a significant gap between intent and implementation? Is there enough thought given to the kind of service delivery mechanism that one needs to put in place for implementing programmes and policies related to us?
Let us do a reality check.
472 million children live in India.
There are 908 girls against 1,000 boys.
80 million are out of school.
36 million are illiterate.
97 million are anaemic and undernourished.
7.5 million are differently-abled.
Many face violence and exploitation on a daily basis.
33 million are child labourers.
12 million marry before they are 18 years old.
Every 5 minutes, there is a crime against a child.
 Indian children comprise almost 40 % of the country's population, and receive only 4 % of the entire budget.
Dear Mr. Prime Minister, I want to feel safe in my country. Over the last 10 years, the number of crimes against children has increased by more than 500 %, from 14,975 in 2005 to 94,172 in 2015. The rate of crimes against children has shockingly increased by more than 15 times.
I want to stand on my feet before I marry. 29,18,774 children under the age of 14 were married in 2011, as against 66,649 in 2001, which is an increase of 35 % in just the last decade. 4,57,005 married children under 14 years of age have become mothers of one or more children.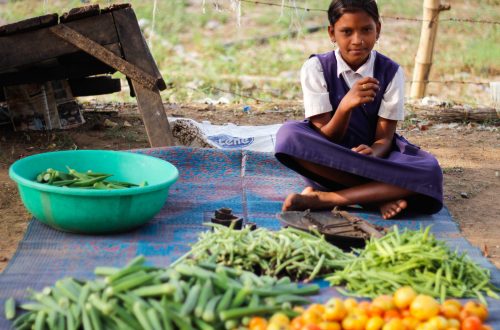 I want to enjoy my childhood. Over 10 million of my friends are child labourers. The last 10 years have seen only a 2.2 % decline in the number of child labourers in the country (12.67 million in 2001 to 10.12 million in 2011).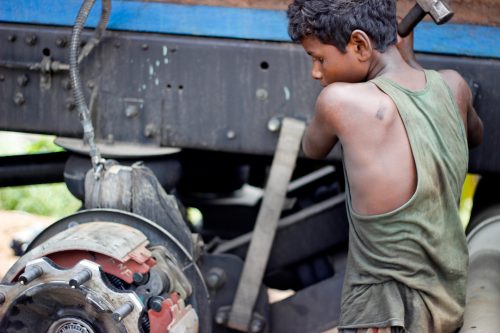 I don't want to sleep on an empty stomach. India is one of the highest-ranking countries in the world for the number of malnourished children. In 2005-06, 70 % of my friends under the age of 5 were anaemic, and in 2015-16, that number ranges from 38 % to 78 % across 17 States and UTs.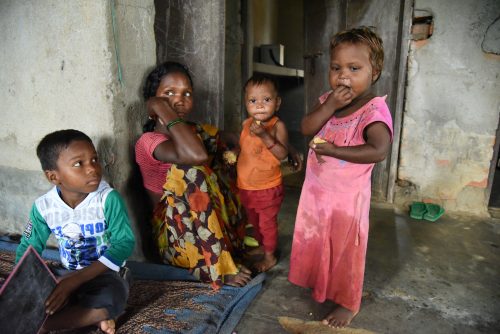 I want a healthy life. We are still far away from reaching our target of 100 % immunization. The data from 17 States and UTs show that immunization still ranges from 53 % to 84 %.
I need a doctor. Our health needs can be adequately fulfilled by having a designated health professional cater to our health needs. The shortfall of paediatricians in rural health infrastructure was an appalling 82 % until recently in 2015, worse than 50 % in 2005.
I am a girl, give me my right to live. The 2011 Census shows that our country's child sex ratio has worsened substantially, and is at its lowest ever, with only 908 girls for every 1,000 boys.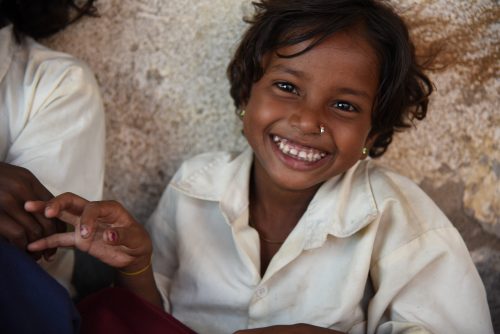 I want to complete schooling. Out of every 100 children who are enrolled into school, only 72 are able to complete Class VIII. There is further reason to worry, as just 48 of these children complete class X, and barely 33 children finish Class XII at the right age.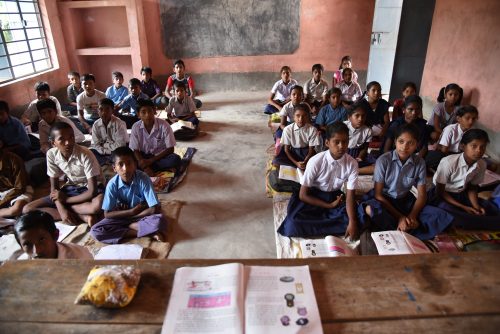 Make my existence count dear Mr. Prime Minister. Invest in me. Invest in the Indian children.
We constitute 40 % of the country's population. We demand mainstreaming of children's issues in every department, the need for them to analyse how policies impact children, and consider allocating budgets for children's issues. Given the significant deficits in various development indicators regarding children, it is imperative that government allocate sufficient funds for various programmes and schemes earmarked for children. The total child budget – as a percentage of the total Union Budget – shows a declining trend since 2012-13, and it stands at only 3.32 % in the Union Budget 2016-17.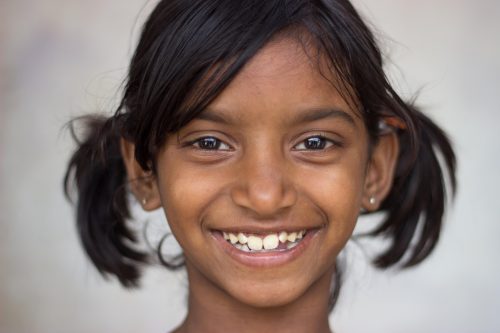 This is an appeal to all of you to amplify my voice. Help me reach as many people as possible. It's time my voice is heard.
Sign the petition to the Prime Minister and the Finance Minister of India for greater allocation of resources to child welfare.
Like this story? Or have something to share? Write to us: contact@thebetterindia.com, or connect with us on Facebook and Twitter.
NEW: Click here to get positive news on WhatsApp!