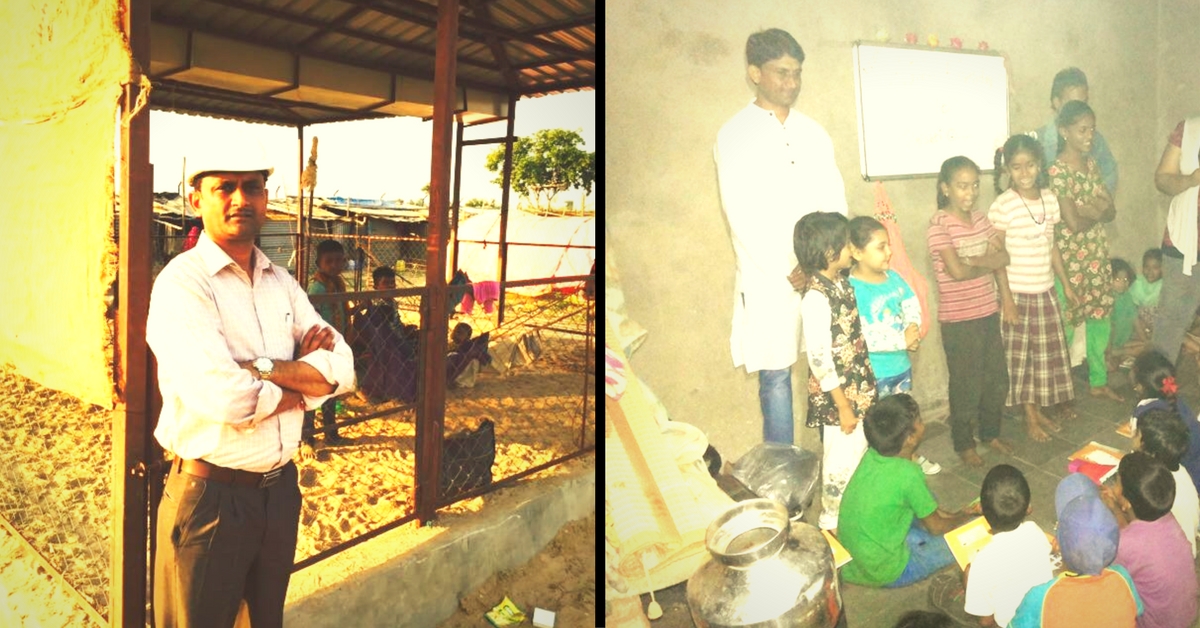 From experiencing the struggles of living with financial problems to using that memory to teach underprivileged kids – Dinesh Kumar Gautam's journey has been a long and impactful one.
From experiencing the struggles of living with financial problems to using that memory to teach underprivileged kids – Dinesh Kumar Gautam's journey has been a long and impactful one.
Born in Gubhana village of Jhajjar district in Haryana, Dinesh Kumar Gautam had seen his family struggle through financial difficulties when he was still in school. While the dark clouds did clear out in some time, Dinesh made sure that he kept the memories of those days alive in his mind, even after he became a successful journalist. And it was the thought of those tough times that motivated him to start teaching underprivileged children when he was just a teenager.
Today, he is the highly motivated founder of Drishti Foundation Trust, an NGO working for education of children, women empowerment, and dental care for the underprivileged in five Indian states.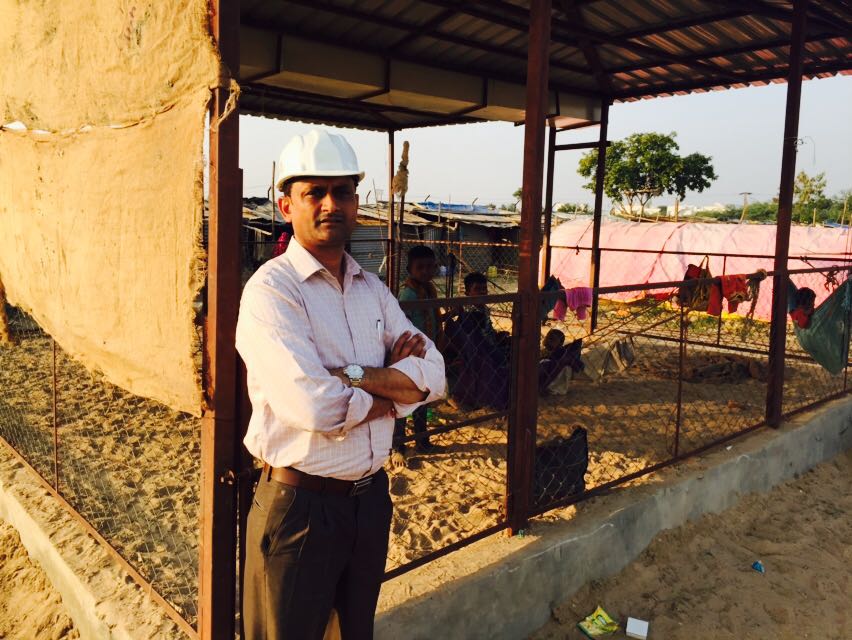 "I had similar experiences like the children I work for now, once in my childhood days. And that is what triggered the decision to start something for children from underprivileged backgrounds. It is easy to complain about the inefficiencies of the government for everything but citizens like us also need to chip in at an individual level," says Dinesh.
He completed a major part of his schooling from Delhi's Najafgarh area and then went on to obtain a Diploma in Journalism from National Institute of Mass Communication, Delhi.
Dinesh started working with kids in the year 1998 when he established New Delhi Education Society – a free middle school in rural Rajasthan. "After finishing my diploma, I got a job with a Hindi newspaper and went to Alwar and Mewat districts of Rajasthan. There I saw how several children were not getting the education they deserved. That is why I decided to start this school. People in that area used to refer to me as a 'Delhiwalla'. That is why I named the school Delhi Education Society because it would help people connect it with me," he recounts.
Other than putting in his own salary for the school, Dinesh received help from many of his friends.
"I started alone and set up most of the infrastructure with the help of donations. Even the benches, curtains, cupboards, and computers came in the form of donations from people who didn't need them anymore," he says. During the initial days, Dinesh also put in his entire salary into purchasing a bus for the school, which he used to drive around himself to pick up kids living far away.
With about 187 children enrolled in the school, Dinesh juggled between New Delhi Education Society and his job as a journalist till 2003. During that time he hired teachers and slowly formed a group of volunteers to provide support. Ultimately, the school was recognised by the state government but unfortunately had to be closed down in 2003 when Dinesh shifted to Ahmedabad to fulfil family responsibilities. In the year 2005, he moved to Delhi to work with a multinational in the field of marketing.
By this time Dinesh was highly invested in his interest for teaching underprivileged kids. He put in extra hours after work each day and finally gave a structural approach to the entire movement in the form of the NGO Drishti Foundation, which is named after his daughter. "I am from Haryana and had been a witness to discrimination against girls. I wanted to break that taboo by naming the organisation after her," he says.
Today, Drishti Foundation manages two slum schools in Ahmedabad and one in Delhi. These are street after-schools that enrol children who are already studying in government schools and need extra help in understanding different subjects.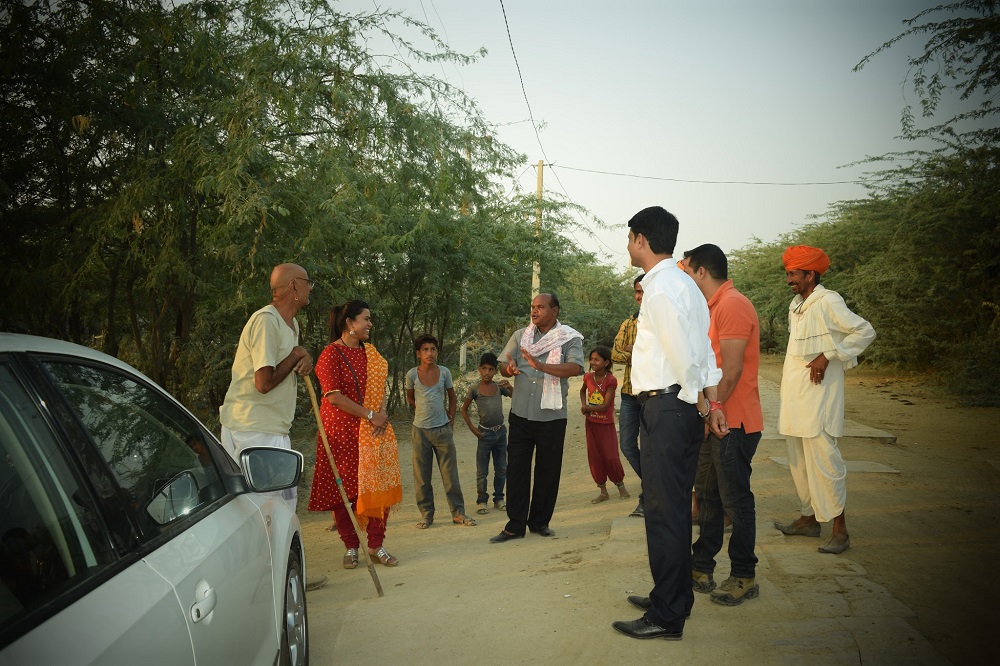 ---
Interested in supporting Drishti Foundation Trust? Here's the link to the crowdfunding campaign!'
Unable to view the above button? Click here
---
The schools function in places offered by those who have unused space to let but without any rent. Volunteers work based on a rotation model to teach the kids each day. Other than this, eight school-going girls are also trained by Dr. Nandini Singh, a renowned Kathak dancer.
"I arrange for resources by collaborating with different organisations that can help in some way. We have a general understanding that everything comes with a price tag, which is wrong. There are people who are quite willing to provide resources without commercial considerations," he points out. Other than the helpful society, Dinesh puts in a large share of his salary to this work.
Drishti also organises free dental camps in five states, including Gujarat, Rajasthan, Delhi, Haryana, and Uttarakhand, and has a started a treatment clinic in Gurgaon where it provides free dental treatment with the help of voluntary dentists and healthcare specialists.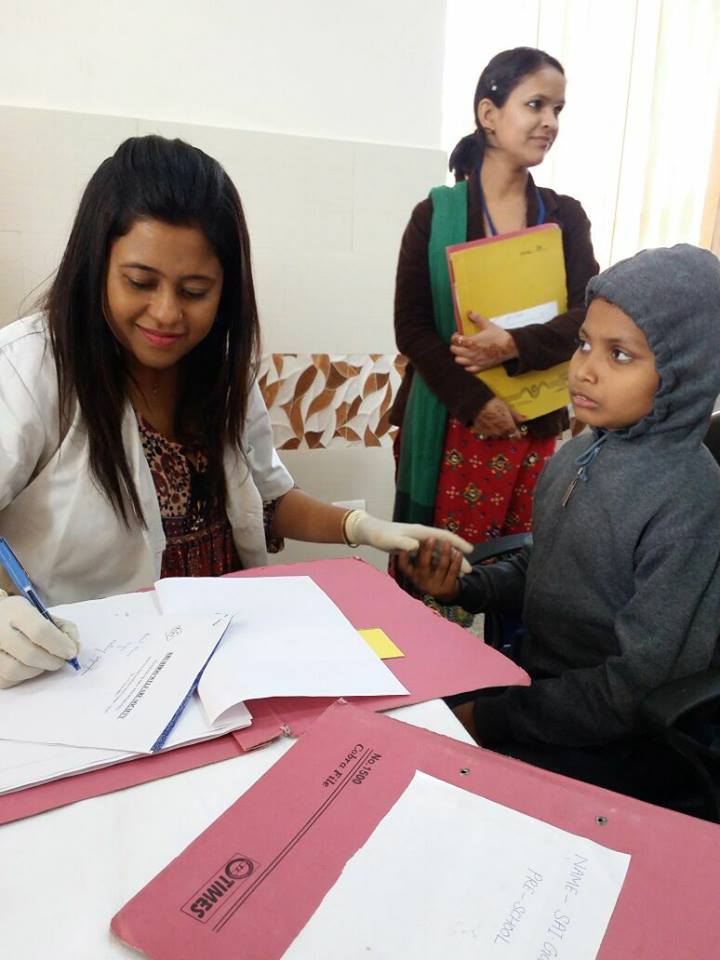 Having worked with over 15,000 children till date, Dinesh is now planning to start MobiShala – a campaign to teach people from underprivileged backgrounds how to use technology.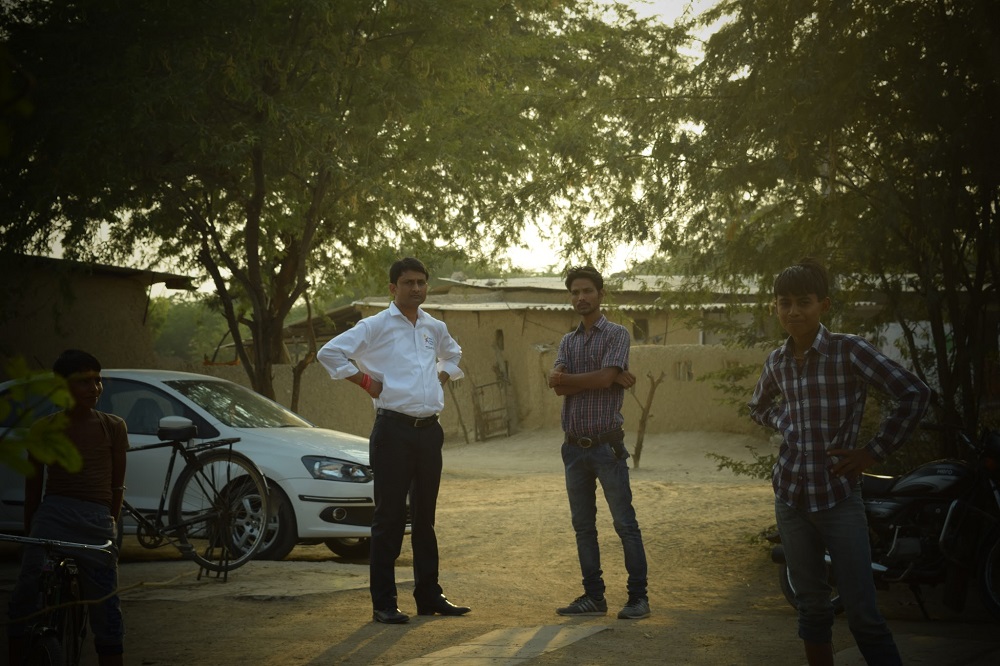 The organisation is entirely volunteer-driven with over 1,000 volunteers who are otherwise engaged in full-time professions, including Dinesh. The 39-year-old is currently working as the marketing head of a healthcare company. "Memories of my family struggling with financial crises is what drives me in this field of work each day. Change can happen in the long run with these small steps we take in the present," he concludes.
Currently, Drishti Foundation is raising funds to set up a free dental camp in Gurgaon to bring urgent dental care to around 300 elderly people from underprivileged backgrounds. You can contribute here. You can write to Dinesh at dinesh@drishtifoundation.org.
Like this story? Or have something to share? Write to us: contact@thebetterindia.com, or connect with us on Facebook and Twitter.
NEW: Click here to get positive news on WhatsApp!