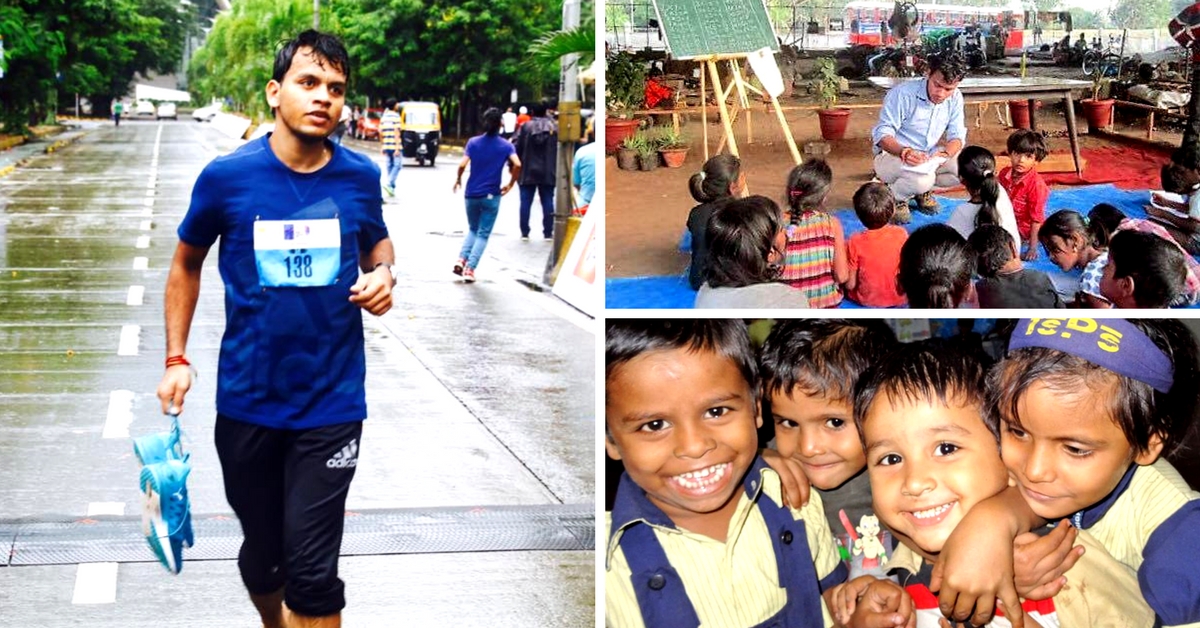 Prince Tiwari, a chartered accountant from Mumbai, could have easily landed a plum job in a multinational company. He chose instead to educate and empower underprivileged kids who lived under a flyover. Here's his inspiring story.
Prince Tiwari, a chartered accountant from Mumbai, could have easily landed a plum job in a multinational company. He chose instead to educate and empower the underprivileged. From 10 children in 2011, he has helped over 100 street kids in 2016 enroll in good schools and get the education they deserve.
Here's the heartwarming story of this hardworking 24-year-old youngster who has showed the country what one selfless citizen with a mission can do.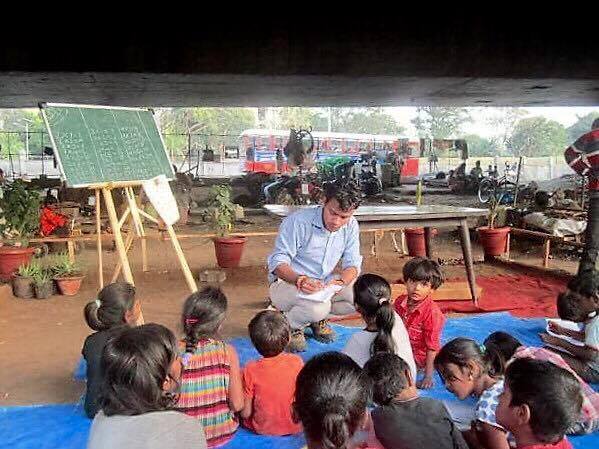 Prince was only 17 years old when he saw first saw kids playing under a flyover while he was going to college. Deeply affected by the sight, he decided to do something to help them. One day, after college – he was studying commerce at Thakur College in Kandivali, a north Mumbai suburb – he quietly followed a few kids begging on the streets.
"When I met them in 2011, I was shocked to see how they live. Most people sold utensils in exchange for clothes. A few were daily wage workers who worked at construction sites while others were garpage pickers and sweepers," he says.
On speaking to their parents, Prince realised that the kids used to go to the local municipal school, not to study but to eat the mid-day meal. He checked their books and was dismayed to see they had learnt absolutely nothing.
"Thanks to the poor quality of education they were receiving, their basic learning achievements had remained really low and dismal. A kid in fourth standard didn't know to read, write or even say the English alphabets," he says.
Prince knew that the one thing that could give the street kids a better life was a good education. He decided to devote his spare time to teaching elementary topics in maths, science, Hindi and English to the kids. Back then, Prince was interning at Deloitte as junior accountant(the internship was a compulsory requirement for the chartered accountant examination).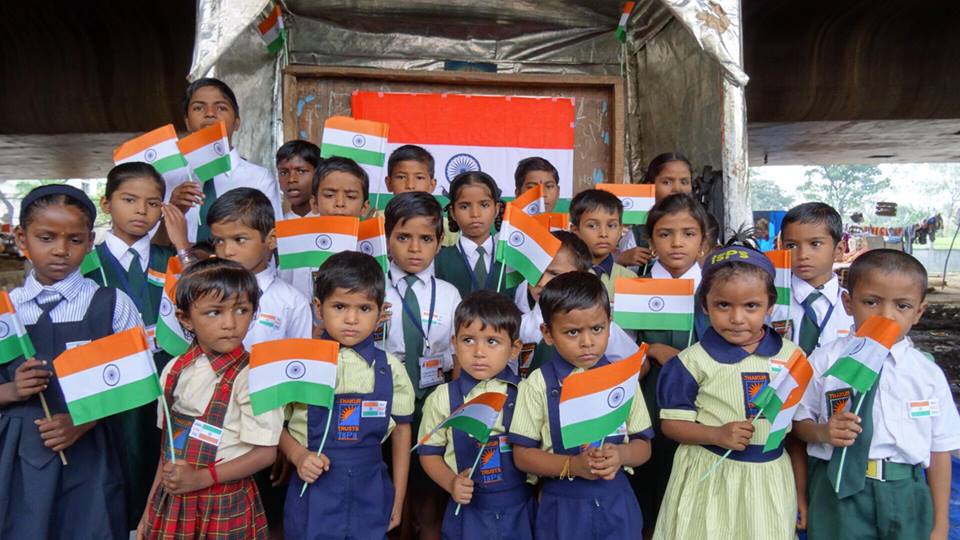 Since his college did not stress on attendance, Prince began spending part of his day teaching these children daily.
"Initially, it was difficult to convince the kids and their parents. Though some kids were interested in studying, they didn't have anyone to guide them. A few parents even said that there was no use of teaching their kids as ultimately they would have to do what their parents were doing", he recalls.
However, undeterred by their resistance, Prince continued to convince them to let their kids learn from him. To break the ice, he took milk and biscuits for the children daily. As they ate, he would chat with them and their parents. Gradually, they began gathering at one place under the flyover. Then, he began teaching them.
---
Also Read: India's First Signal School, Where Street Kids Study in a Shipment Container Under a Flyover!
---
In his 'School on Street', as Prince calls it, he took in children from the ages of 3 to 15 years. He would teach them from 7 to 11 am, then leave for work. On weekends, he spent the whole day teaching. His college batch mate, Payal Shah, also pitched in with her efforts.
"My co-founder, Payal, has been the backbone of my organisation from the very start. Other than helping with the teaching, she also used to take the kids home and feed them home-cooked nutritious meals. Though she now works full time at a business firm, she still tries and spends as much time as she can with the kids who love her," says Prince.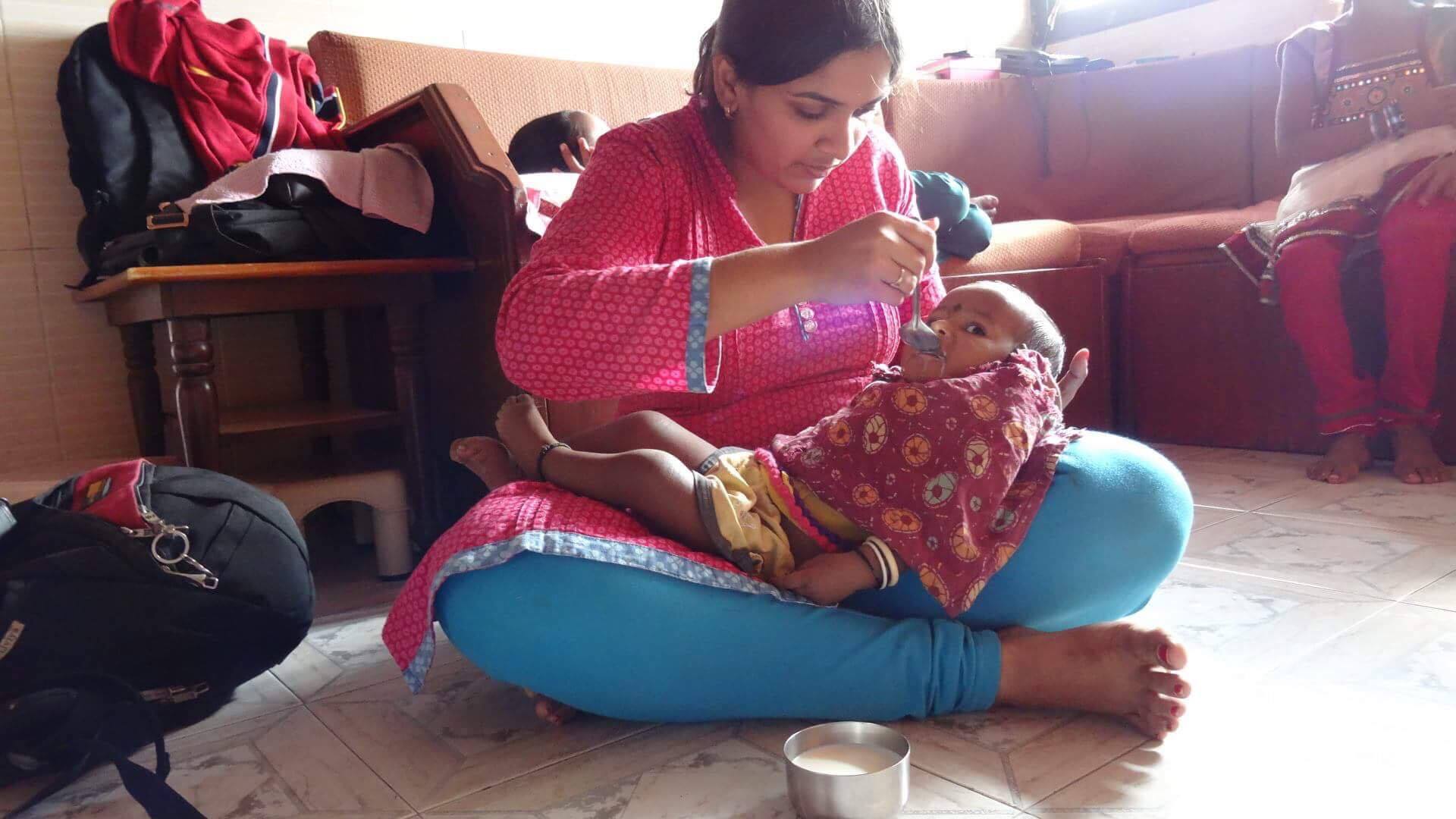 Though it was initially a struggle, gradually Prince and Payal's efforts began bearing fruit. After a few months, the children began to take their studies seriously. The number of kids also increased. Other than teaching them, Prince also provided them with school books and stationery.
Some good samaritans, who caught Prince and Payal teaching these street children under the bridge, got curious, stopped by. Impressed by Prince's efforts in kind, they contributed by donating money and stationery. By now, people in and around the area had heard about him. They came forward to help with the food that Prince prepared for kids on weekends.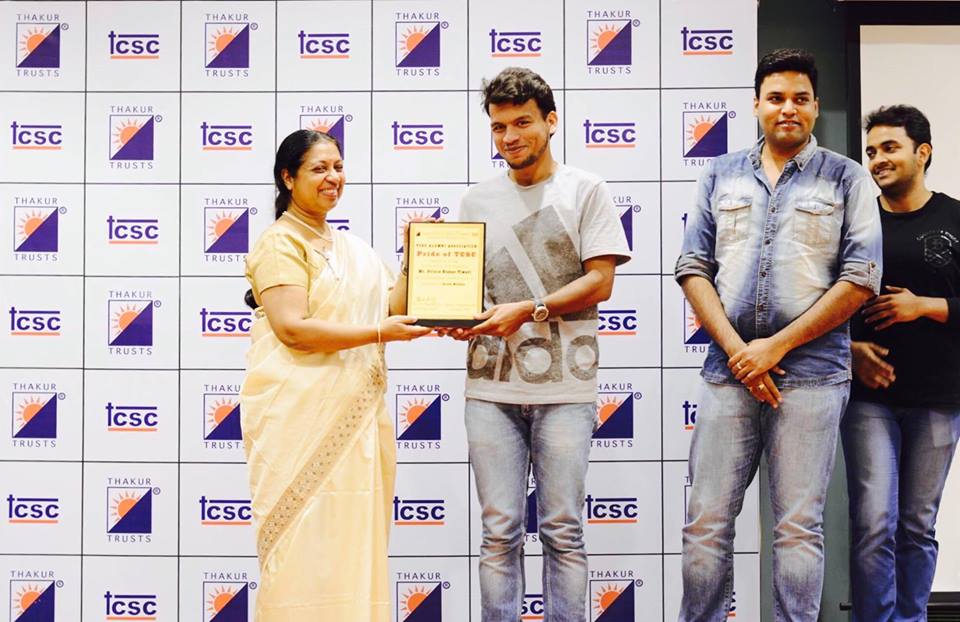 Prince continued teaching the kids throughout his college years. After completing his graduation and internship, he was offered jobs by Deloitte and Jindal Steel. He turned them down. By now, the children were a part of Prince's life and he felt responsible for their future. His parents felt that he was compromising his future and were unhappy with his decision but Prince knew that once he had a full-time job, he would not be able to help the children.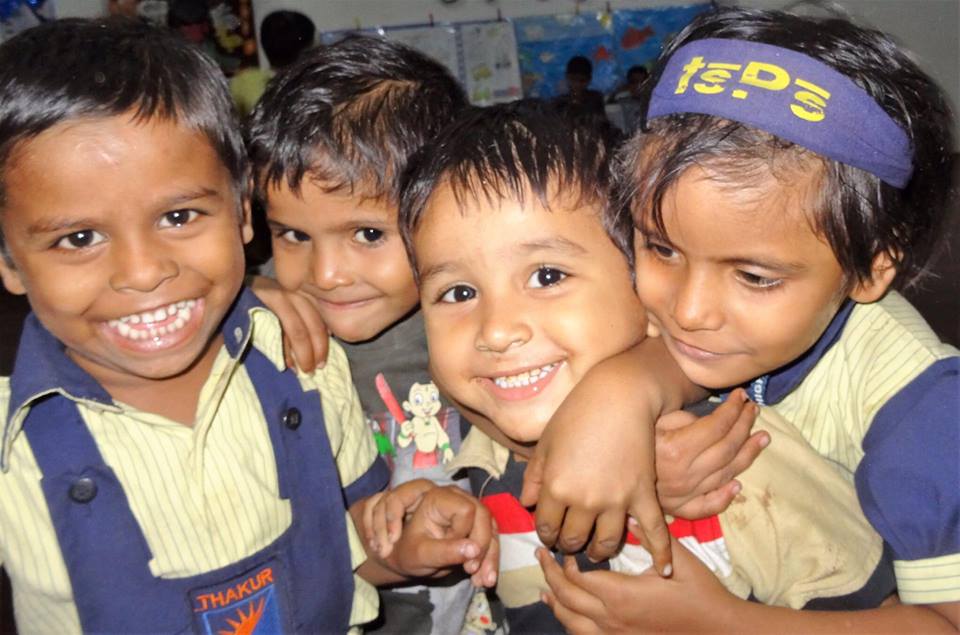 He decided to work on a contract basis to keep the money coming in and started his own NGO, Teresa the Ocean of Humanity Foundation to help enroll the kids he taught in good private schools. He says that most private schools he approached refused him outright.
"Parents of other pupils will complain, they will not be able to meet the standard, they will not be able to handle the peer pressure," he was told, even though he was willing to pay the full fees for each kid who was admitted.

I was deeply dissapointed by such responses. This distinction between classes and the masses is the bane of education system in India. Basic education till Class X is equal for everyone, from children of billionaires to children of those who live under a flyover. You can't deprive a child of that right," he says.
---
Also Read: Food, Education, Clothes, Shelter & Theatre: Jamghat's Way of Rehabilitating Streetchildren
---
This was not the only problem he faced. Prince also ran into other roadblocks. Local corporators ignored his request to help him find a place where he could teach students. Some even warned him against carrying on with his 'illegal' activities under the flyover. It was also difficult to get a transfer certificate from the municipal school. Since he was just a tutor, Prince could not provide any kind of certification himself.
It was only when he met and convinced a trustee of Thakur educational institutions about his initiative that he managed to find a school ready to admit the street children. In 2014, 24 students finally got admission in Thakur Shyamnarayan High School, an English medium school.
To pay the admission fees of Rs 7 lakhs, Prince gave the entire amount he had saved during his three-year internship to the school. People who knew about his work also chipped in with their contributions. For instance, Prince grateful remembers how Christina Lobo, a Kandivali resident, got her friends and family to contribute nearly 3 – 4 lakhs for the cause.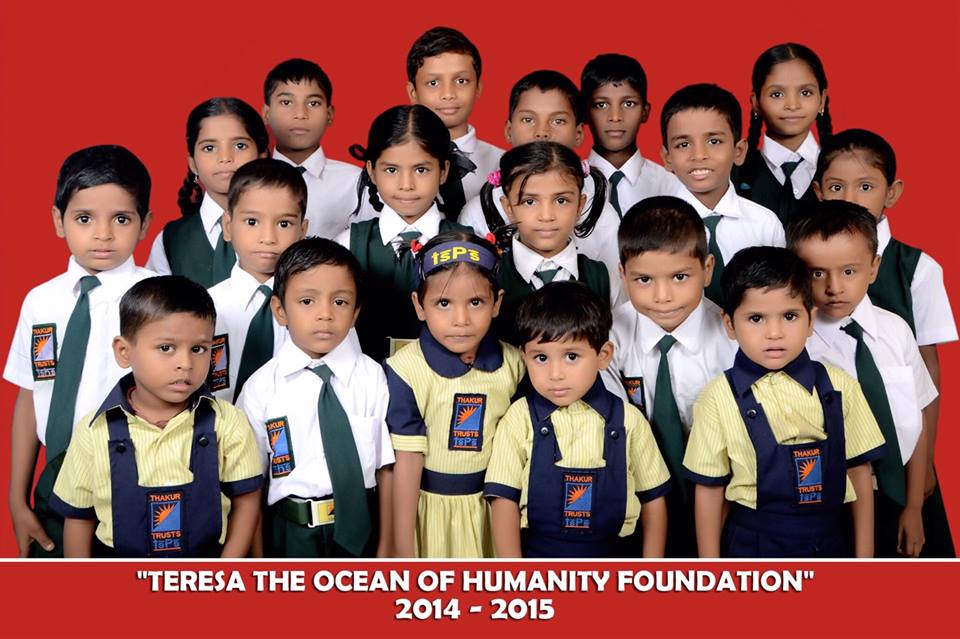 Meanwhile, the school required the children to undergo health check-up. Most doctors in the area, says Prince, refused as they did not want to deal with 'street children'. He finally found a local health clinic, Zeenat Babul, that agreed to do the medical tests for free.
In 2015, he admitted an additional 49 kids, and currently he is providing free education to 100 children. Tiwari pays their school fees, uniform, books, stationery, and one-time nutritious meal. He also attends all parent-teacher meetings at the school.
"Children who were admitted in private schools by me have done really well in their studies. Some of my kids managed to score over 90% in their first year of school. One of the student in standard 8 came second in his class while another is preparing for the IIT exams. Parents can also see how well their children are performing at school. Those who were against sending their kids to the new school are now keen to get them admitted here," says Prince proudly."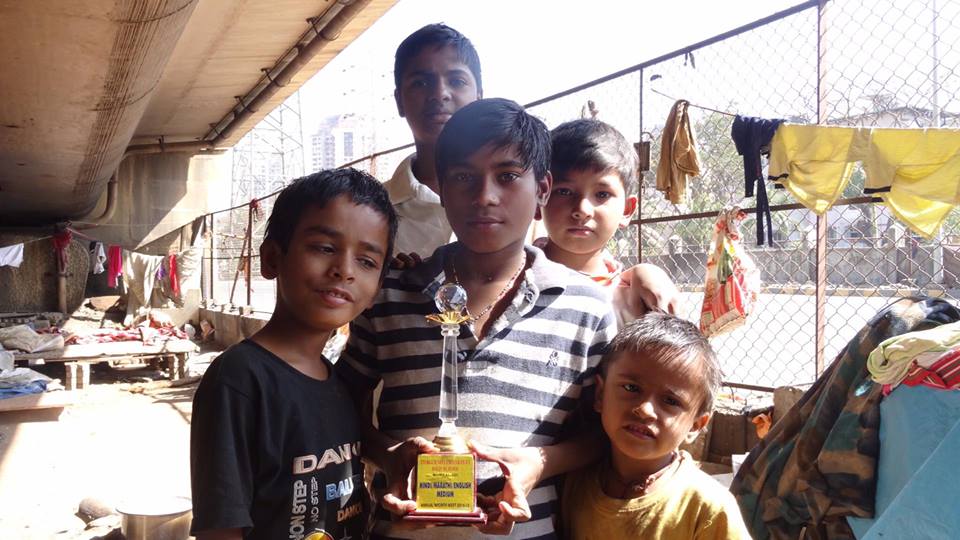 Over the last year, the number of children have increased and so has the school fees — from Rs 15,000 to Rs 30,000 per child annually — as the school turned into an English medium institution, this year. But lack of funds has not deterred his spirit.
The Boisar-born Prince now dreams of opening a school and helping under-privileged children from different parts of the city. However, he says that he will have to do this urgently as some organization has been attempting to clear the area under the flyover on the pretext of maintenance and beautification of the city.
"They have given us time till June to vacate the place. If that happens, where will my children and their family go? I know living under the flyover is illegal, but for me, the future of the children is at stake. This is also one of the reasons why I am looking for funds to start my residential school", he explains.
Prince now plans to launch a walkathon campaign to raise enough funds for the school.
"I intend to raise Rs 3 crore  from this campaign. I know it's a huge amount, but the land I want to buy to build the residential school will itself cost me around Rs 2.5 crore. I have also spoken with Kunal Bari, the CSR head of Tata Steel. who has promised to provide me solar panels for the school. Another donor, Vinayak Nabar, a retired civil architect has promised to help in constructing the school.

Prince Tiwari
Prince also has reached out to influential personalities on Twitter. But he is still nowhere near finish line. Prince believes that individuals can change the fate of these children. Thanks to his friends and contributors, he has come this far but to cross the finish line he needs your help. Asked if there is anything he would like to convey to his fellow countrymen, the hardworking lad ends by saying,
"These kids need your help. Without your help, they will stay under the flyover. Raising this money and building this school will give these kids wings and help them fly high, really high, as they achieve their dreams.

Also, other than becoming responsible citizens, I believe that they will pass on the kindness shown to them. When they will see any child on the street, they will know what they have to do for them."
Update: Recently awarded the title of "Mumbai Ke Asali Hero" by Red FM, Prince Tiwari is currently running a fundraising campaign to build a residential school for street children that will provide books, uniforms, food, medical care, transportation and quality education to them
He has already raised about Rs 1.3 crore from all his donors but still needs about Rs 8.7 crore to meet the amount required. You can help him build this school by donating here. You can also contact him on the number+91 9022557873 or through his organization's Facebook page.
---
Also Read: 60 Children from Pune Slums Never Want to Miss School. Thanks to One Man.
---
Tell Us More
We bring stories straight from the heart of India, to inspire millions and create a wave of impact. Our positive movement is growing bigger everyday, and we would love for you to join it.
Please contribute whatever you can, every little penny helps our team in bringing you more stories that support dreams and spread hope.