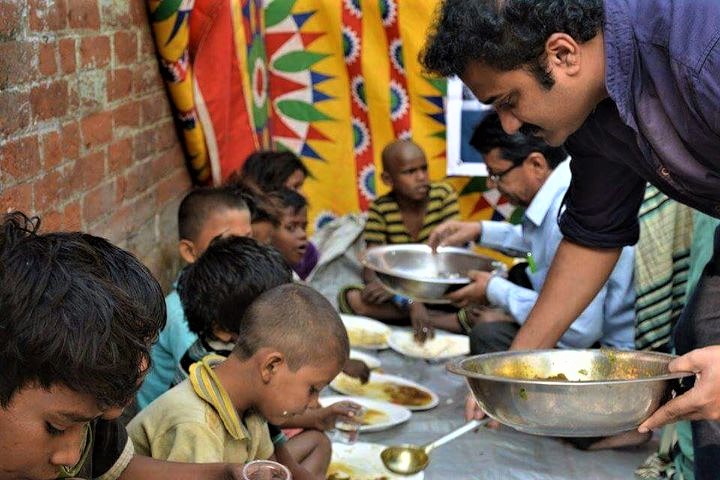 Founder of the NGO Save Food and Save Life, Chandra Sekhar Kundu and his team of students visit eateries around their campus regularly to collect food that is then distributed to underprivileged children and street dwellers.
"You waste life when you waste good food." – Katherine Anne Porter
While we are hurtling towards urbanization, heaps of waste are growing even faster, causing a serious concern for the society. Food waste, specifically, has profound social and environmental implications, considering that about 195 million people in India do not have enough to eat. This translates into over 15 per cent of India's population, exceeding China in both absolute numbers and proportion of malnourished people in the country's population!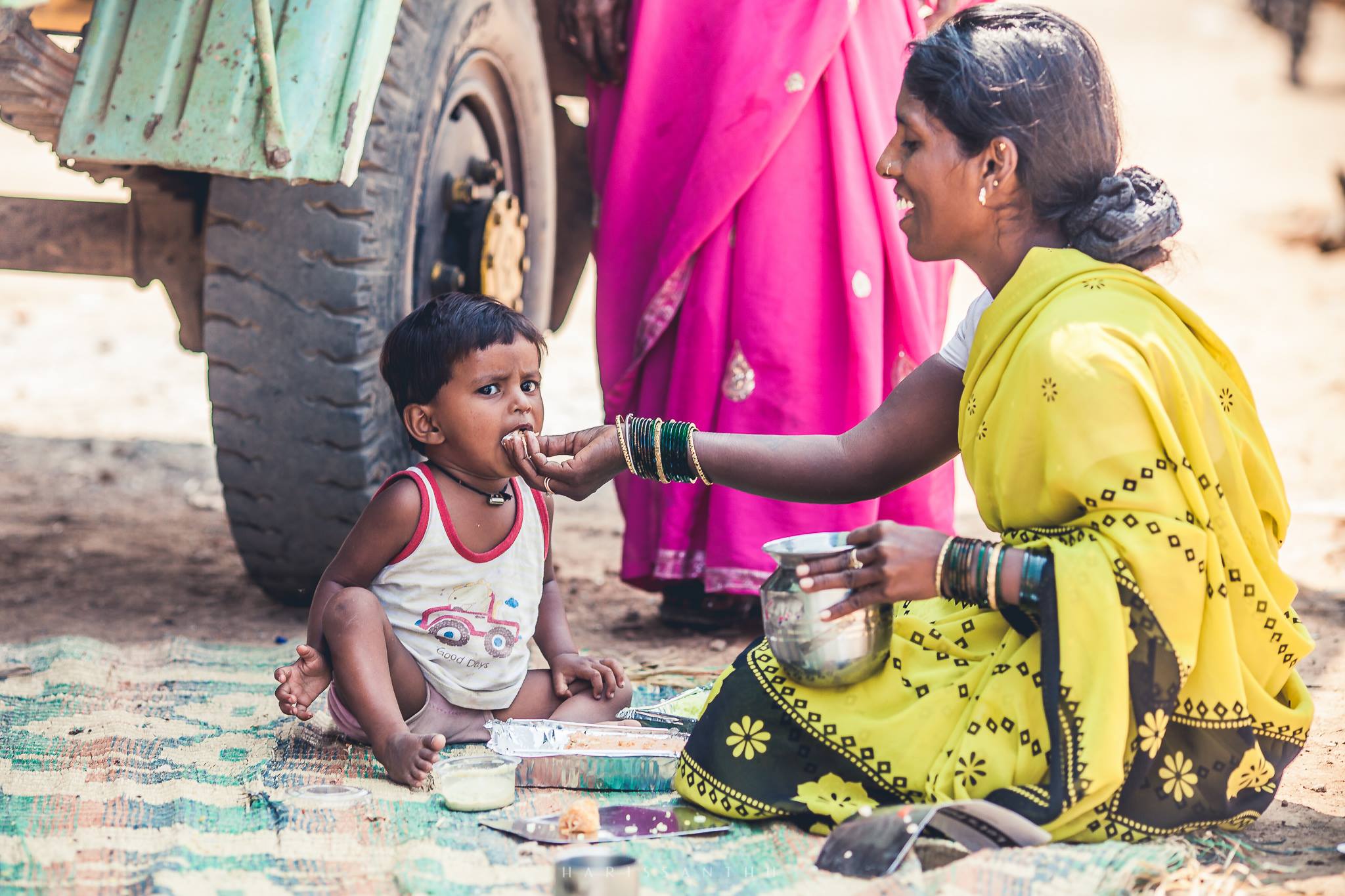 In addition, the environmental impact is huge as well: food waste is the single largest component going into municipal landfills, and quickly generates methane, a greenhouse gas that has an impact 25 times greater on climate change than carbon dioxide. Thus, food waste on such a large scale is not only an economic loss, but it is also socially and environmentally unjustifiable.
This is what compelled a computer science teacher in Asansol in West Bengal to take much-need steps to rein in food wastage. Founder of Food, Education & Economic Development (FEED), Chandra Sekhar Kundu and his team of students visit eateries around the campus regularly to collect food. The eateries give away excess food, which they would otherwise have thrown away.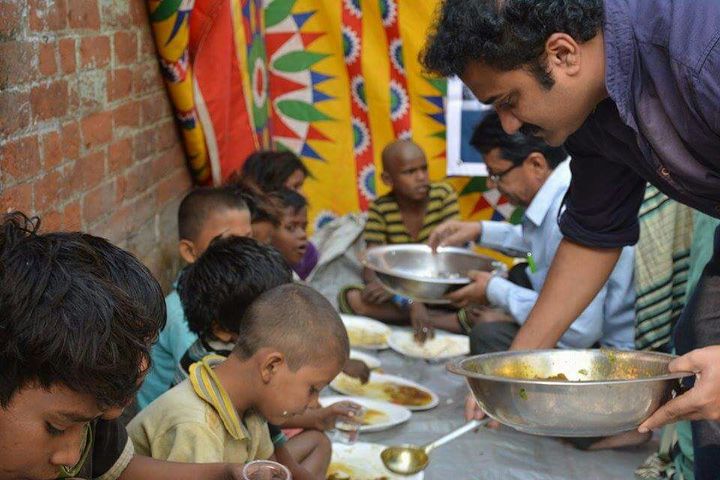 He and some of his students have taken the initiative of collecting excess untouched food from hostel canteens, restaurants and cafeterias and are distributing them among under-privileged children and elderly people four times a week.
Once, while paying the bill for his meal at the college canteen, Chandra Sekhar Kundu (a teacher at Asansol Engineering College) noticed that a huge amount of was being wasted. Shocked by the sight, he enquired about it and was told that not only was food wastage a normal occurrence at the canteen, it was also much less compared to the hostels.
Finding the pervasive practice of wasting food sharply at odds with the number of people who need it, Kundu began convincing students not to take more food than they will actually eat. He also asked the canteen owners to take steps to minimise food wastage in the kitchens.
---
Also Read: How One Simple Idea by a Software Engineer Could Feed Millions of Hungry in India
---
Next, he filed an RTI query with the Food Corporation of India, asking about the food grains being wasted in storage and what was being done to minimise it. The figures he got in reply was staggering
"I was shocked to know from the RTI report sent to me by the Food Corporation of India that around 22,000 metric tonnes of food grain had gone bad over the past two years in FCI warehouses across the country. This amount of food is enough to feed around one crore children," Kundu said.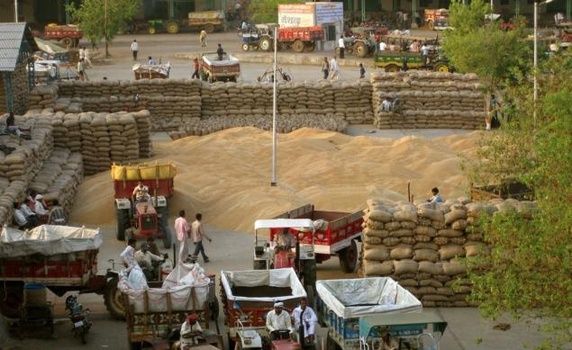 While figures showed that the wastage of food grains in FCI stores had declined substantially over the years, Kundu found out that it was because the excess grains were being sold through tenders, not because storage facilities had improved. Grains stored in the warehouses were still being wasted in large quantities due to microbial putrefaction during procurement, torn grain bags during transportation and rodents devouring food grains during storage.
As for preventing wastage of cooked food, FCI replied that this responsibility did not fall under its jurisdiction. Realising that government action was insufficient and too slow to combat the pervasive practice of food wastage, Kundu decided to do something himself.
"We have the right to eat, not to waste. Also, while it is difficult to provide food to everybody, we can try to do something for as many people as we can.With this in mind, I launched my initiative Save Food Save Life in 2015 with the help of my students", says Kundu.
Kundu and some of his students convinced the owners of the canteens, cafetarias, and nearby restaurants to donate excess uneaten food that would then be collected and distributed to under-privileged children and elderly people four times a week. The beneficiaries are mostly beggars and street dwellers. Other than setting up a Facebook page to spread the message, the team also shot three short films to highlight the food wastage taking place and steps that could be taken to minimise it.
Kundu also wrote to the Food and Agriculture Organization of the United Nations to know how to go about his initiative. On October 21, 2016, the organisation made Kundu a partner in its Save Food programme. The programme does not offer monetary help but allows each partner to use its official logo on the letterhead of his or her organisation.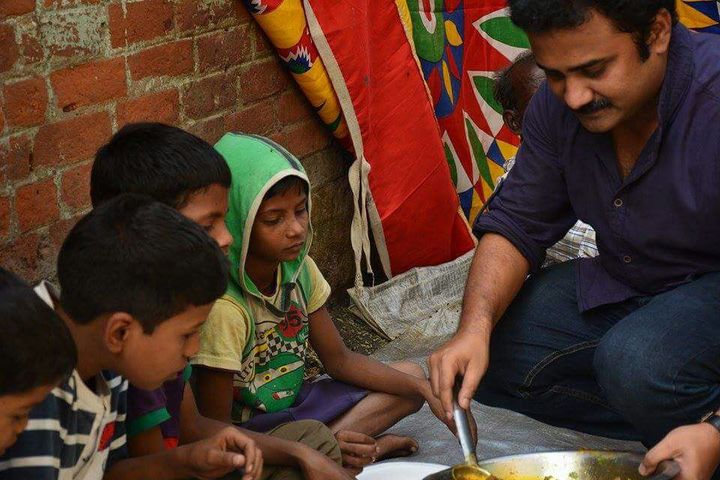 Explaining how college campuses can play an important role in preventing food wastage, Kundu says higher education should be the first place where food recovery is the norm, not the exception.
"Along with reducing an institution's food expenses, such initiatives can lower trash-hauling expenses—since having less refuse costs less to move. Also, connecting students to such causes fosters social responsibility in young minds as well as goodwill in the community. However, raising awareness among students and campus administrators is critical for such a change to happen", he adds.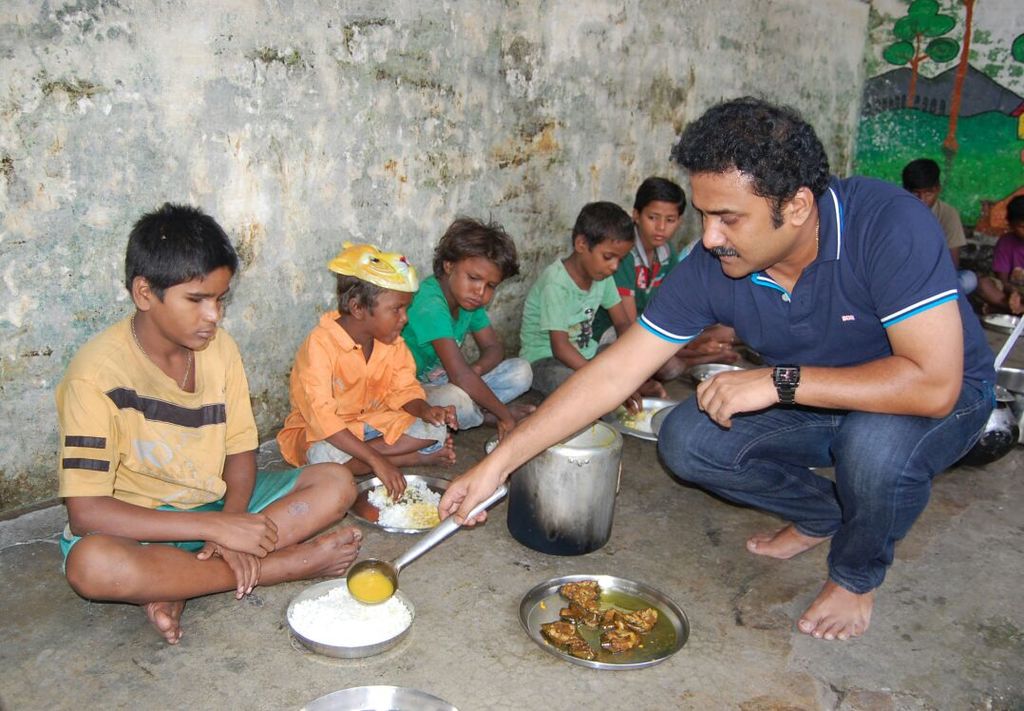 Kundu has also started a hotline through which people can call for their extra food to be picked-up and delivered to local communities in need. Inspired, students of IIT Kharagpur have also started a similar initiative to reduce food that is wasted regularly in their hostels. Its been almost a year since the initiative first started their work and Kundu says that students from other engineering colleges across West Bengal have also evinced interest in joining his campaign against food waste.
Caterers at weddings, engagements and other events have also been given the numbers of Food, Education & Economic Development (FEED) volunteers. In case, they have excess uneaten food left after the event, all they need to do is inform the volunteers who then come, collect and distribute the food to hungry people on the streets. Two corporate companies in Kolkata have also tied up with students in Kolkata. Excess food from their office canteens will be distributed among the street dwellers in Gariahat.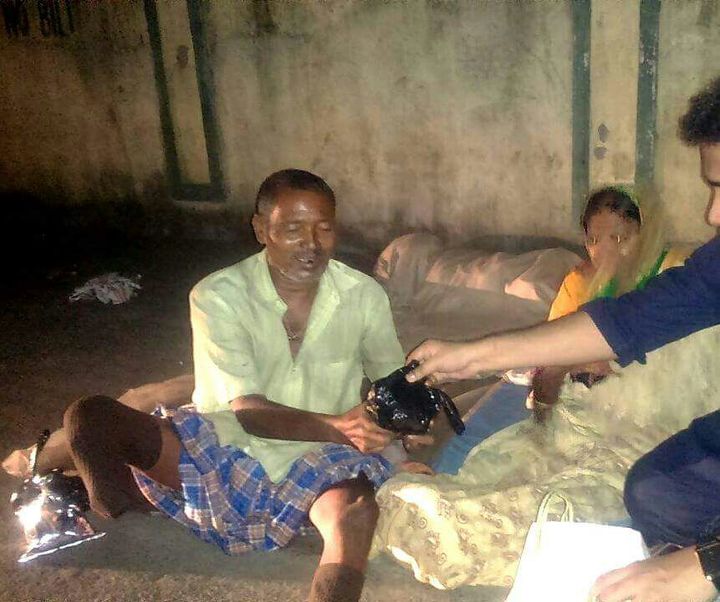 Asked about the challenges he has to face in this line of work, Kundu says that the biggest challenge is time management to ensure that food is collected and distributed before it gets spoiled. According to him, its totally worth the effort as he believes that other than stopping food wastage, such initiatives can also play an important role in sending street kids to school. By ensuring food for their families, parents can be convinced to send their kids to school instead of begging on the roads. He now plans to run a campaign to collect funds and build a school for such children.
Also on Kundu's agenda is collaborating with Indian Railways to tackle food waste on trains. He wants to develop a systematic network of volunteers through which uneaten food trays and packages can be collected from train coaches and distributed among the under-privileged families who live near railway stations.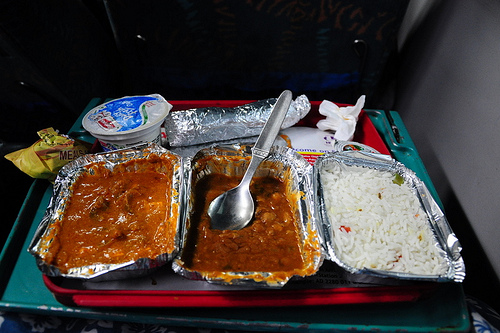 Determined to do more to combat food waste, Kundu believes that it is an exciting time for initiatives such as his as more and more people want to bridge gaps in society. With partnerships with university students across the country in the pipeline, he is now planning to expand into more areas of social welfare such as education and sanitation.
Asked if there is a message he would like to give to his fellow countrymen, the humble and hardworking teacher says,
"Let's not be embarrassed by our food waste. If we can all be honest about it, that means we have identified the problem, and now we can insert solutions to that."
Want to get involved in this fight to end food waste and hunger? You can contact Chandra Shekhar Kundu on the number 9647627616.
---
You May Like: Waste Not, Want Not: 14 Ways You Can Reduce Food Waste at Home
---
We bring stories straight from the heart of India, to inspire millions and create a wave of impact. Our positive movement is growing bigger everyday, and we would love for you to join it.
Please contribute whatever you can, every little penny helps our team in bringing you more stories that support dreams and spread hope.
Tell Us More