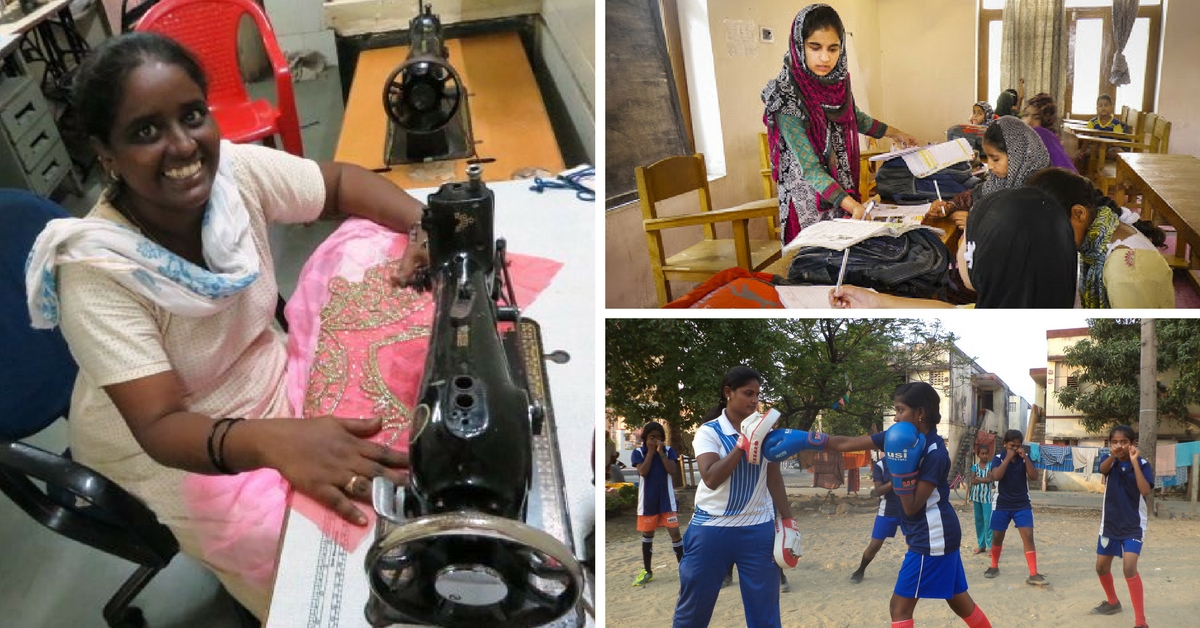 2016 has been a year of many changes and developments, big and small. These women have, in their small ways, made huge impact on their communities and their own lives, and as the year ends, we celebrate their indomitable spirits!
2016 has been a year of many changes and developments, big and small. These women have, in their small ways, made huge impact on their communities and their own lives, and as the year ends, we celebrate their indomitable spirits!
It's that time of the year again – a time to reflect on the year gone by, to look back at the world events that changed the course of people's lives, the newsmakers that created a stir, the defining scientific and artistic breakthroughs that wowed everyone… And, of course, it's time to honour the unseen, unsung heroines of the year. Read on and be amazed and, yes, inspired!
Valley girls ensure education is not a casualty
Everyday there is a gaggle of girls at the home of Naira Noor, 24, a Masters student in Srinagar. Come afternoon, the eighth to tenth graders come over and spend the next several hours learning Maths, Science and Social Sciences. "A neighbour had approached me to teach their daughter, a tenth grader. I thought I would help her out with Maths, but eventually I started teaching her other subjects too. When other girls came to know they asked me to teach them as well," she shares.
In Kashmir, educated young women like Noor have taken to providing free home schooling to the young ones to ensure that at least education doesn't become the casualty in the violence-afflicted Valley. "Although I don't charge them, I put in all my effort to make them understand the subjects. My father is a teacher, and in his eyes I'm doing the noblest work possible," she says.
In downtown Kashmir, Masarat Khan, 27, has joined hands with other like-minded girls to run a "curfew school", where she imparts basic lessons to "highly energetic kindergarteners and primary school kids". She says, "Our area is more prone to instability, so my family was not really in favour of my doing this, but I had made up my mind. We have children coming from Fateh Kadal, Hawal, and Haba Kadal to our school. We are not charging anything, as my fellow teachers and I are happy to help in any way in these difficult times."
—Baseera Rafiqi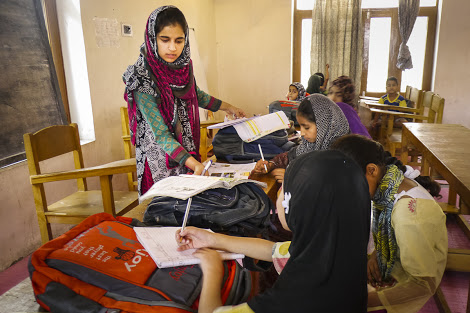 'Living in a dump is crazy, not cleaning up'
There's no challenge that Palak Gaur finds insurmountable today. After all, the 19-year-old has spearheaded the clean-up of her malin basti of 45 homes, tucked away in a larger slum located on Baba Ghat in Kanpur, Uttar Pradesh. Last year, in September, the youngster decided that she was no longer 'okay' with staying in a locality where a rancid stench and heaps of rotting rubbish were such an intrinsic part of their everyday existence that it didn't even bother the residents. So one day she decided to start by clearing out a large garbage dumping area just outside her home. It took around six hours, and more than 20 trips, but she managed the job.
Palak has consciously taken on the cleanliness cause because "it is directly connected to our health and wellbeing". After successfully cleaning up the dump outside her home, the youngster decided to rope in others to join in her mission. "I knew that changing the way we lived was not going to be possible for me alone," she remarks. So she formed a nigrani (vigilance) group of 25, comprising of 10 youths, 10 children, and five adults "for guidance and support". The committee is diligently working towards "stopping people from defecating in the open, by shaming, threatening, or warning them, whatever works".
In the last 12 months, Palak has managed to galvanise the support of her neighbours, and together they have ensured their streets are regularly cleaned, that they have government funds to build toilets in all homes, and that the half-constructed sewer line is completed and operational.
— Alka Pande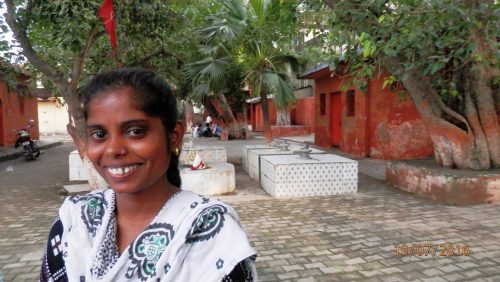 Fatima 'Apa' ably leads Dharavi's women workers
Fatima Shaikh, 35, has been working since she was little. Her parents came over from Andhra Pradesh to Mumbai in search of viable livelihood and decided to settle down in Dharavi. From then on, this crowded shanty has been her home and workplace. Over the years, she's been a vegetable vendor, then a domestic worker, and now president of the Mahila Kamgar Sanghatana that is backing home-based women workers on issues of identity, housing, sanitation, wages, and healthcare.
It was desperation for change that motivated her to link up with Labour Education and Research Network (LEARN), the organization that supported the creation of the Sanghatana. After she attended a few meetings, she realised that whether one was a domestic worker, a key-chain maker, a scrap sorter, or an embroiderer, everyone was going through the same problems. Moreover, she started seeing how the small size of homes in Dharavi, along with the overcrowding and miserable civic amenities, invariably took a toll on the residents' health and work. "With meagre daily wages and no real safety net to fall back on, everyone just has to carry on. Be it healthcare or rent or education, everything requires money, especially if they don't have government identity cards," she shares.
Fortunately, with concerted efforts, things have gradually improved. Today, most of the shanties are owned by the people living there. The shacks have been converted into concrete rooms, many with an attached toilet. The streets have been named, and houses are numbered. Their biggest victory so far has been a fixing of the wages. Happy to be leading change from the front, Fatima is positive that they will go from strength to strength.
— Mehru Jaffer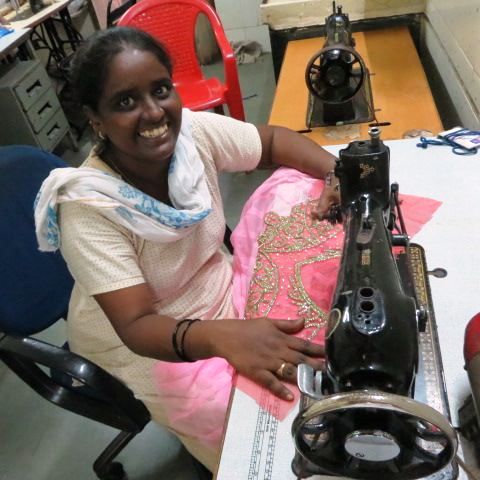 Chennai girls' boxing dreams
Every day, after they are done with their classes, Chithra, Mercy, Kalaivani, Gayathri and others make a beeline for a sandy ground located near the Police Boys Girls Club and the Housing Board tenements of Kannagi Nagar, one of Chennai's suburban localities. This is where the youngsters spend a few hours working out, followed by some sessions of boxing held under the watchful eye of their coach, J. Narmada, 23. As they don't have access to even the most basic boxing gear like a punching bag or a proper rink, they have to share a single pair of gloves among 35 girls, and the most nutritious diet they can afford is millets porridge with an occasional egg. However, such deprivations haven't stopped them from performing well at Divisional Level boxing tournaments. "The girls at Kannagi Nagar have managed to bag two gold and two silver medals at the Divisional Level Boxing Tournament held in Kancheepuram district, besides one gold medal and three silver medals at the Chennai Divisional tournaments. Imagine how far they can go with intensive training and the right equipment," points out the proud coach.
Today, Narmada is a heroine to these primary and secondary school girls. Why not? She and her friends train them for free, week after week. What does boxing give these young women? "The self-esteem they develop as they play—it comes with moving to the next level and winning the cash awards at the various tournaments," says Narmada.
— Hema Vijay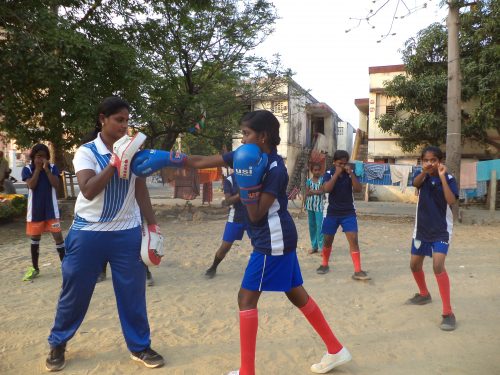 Rashmita's a maternal health champion
"Go stay at the special home. The lady health assistants will take care of you, and you will deliver a healthy baby," urges Rashmita, 28, in a bid to convince expectant mothers in her village to shift into the maternity home that has come up near their Tunkhal village in Dasamantpur block of Odisha's Koraput district, to ensure that the tribal women get the care and nutrition they need to deliver healthy children. It has been set up by the Society for Health Education and Development (SHED), a local non-government organisation, with the support of National Rural Health Mission (NHM).
Rashmita, a Paraja tribal woman, has become quite the maternal health champion these days. She is convinced that women must take particular care during pregnancy, and definitely go in for institutional delivery. In fact, this busy mother takes out time from her otherwise packed day to reach out to expectant mothers in the area, advising them to eat right, take it easy, and stay in touch with the government health workers for their routine check-up. According to Rashmita, the presence of the maternity home in the vicinity of their village is a blessing, because now they have "somewhere to go where they can get proper help and attention from professional health assistants".
SHED has established two maternity homes, one each at Dasamantpur and Narayanpatna blocks. Depending on their condition and the doctor's advice, they are admitted from seven to 25 days. Pushpanjali Praharaj, the health assistant at Dasamantpur says, "If one converses with them in their own tribal language, they instantly respond and are eager to follow the suggestions given. It's heartening to see that the experiences and efforts of women like Rashmita are bettering lives."
— Rakhi Ghosh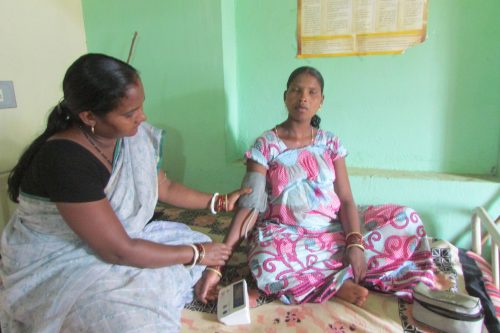 Imagining a life beyond prostitution
Yogita and Sita stay in the same neighbourhood in a small hamlet in Rajasthan. They are both young mothers concerned about making ends meet and ensuring a good education for their children, and till just a few years ago, they shared a past they are only too relieved to have left behind. Yogita used to be a sex worker, responsible for the upkeep of her large family, while Sita was entirely dependent on the income that her sisters-in-law, who worked as prostitutes, earned to run their home. The former is the daughter of a Rajnat family; the latter married into one.
Commercial sex work used to be the mainstay of their existence at one time, but that's not the case anymore. In fact, every Rajnat family in their Bandersindri village, around 60 km. from the state capital Jaipur, has given up the 'traditional' source of livelihood. At 35, Yogita has already seen several highs and lows in life. She remarks, "Poverty and tradition forces girls into commercial sex work. Earlier, I was not even aware of any other option." As she gently soothes her baby, Yogita adds, "I am happy that I have left the trade and have chosen a life partner who takes care of my children and me. But we don't have a formal relationship yet. However, I have made up my mind to ensure that my children go to school and make something of themselves," she states. For the present, this determined woman is keen to make the most of being part of a women's Self Help Group (SHG) in the village that an NGO has set up to enable Rajnat women like her to find kinship as well as brainstorm on income generation activities.
— Abha Sharma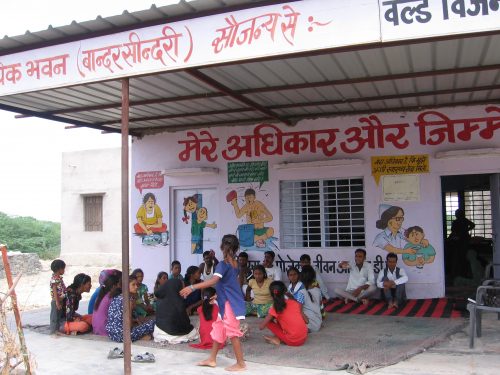 Transgenders in polling booths
It's been a long, tough fight, but the transgender community is finding opportunities to link up with the mainstream. Earlier this year, in poll-bound West Bengal, Protima Sharma and Riya Sarkar made quiet history. The State Election Commission picked them to officiate as polling agent and polling officer, respectively. Sharma is a Commerce graduate associated with an NGO for transgender rights. She "welcomed the decision of the election body to consciously include transgender people into the poll process". Sarkar, a government school teacher, was the presiding officer at booth number 260 in Rashbehari constituency, Kolkata. She said she was "happy that people are addressing me as madam".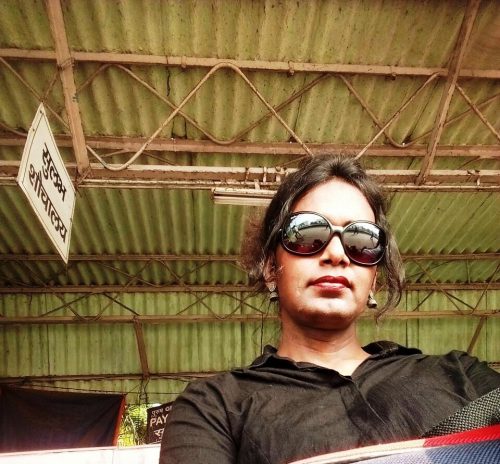 Sarkar walked into her polling booth with pride, "Usually when people look at transgenders, they point fingers and make fun. But that day, everyone acknowledged my presence as a transgender and honoured my womanhood."
Before Sarkar, Sharma, a resident of north Kolkata, was the polling agent at Kumar Ashutosh School booth in Belgachia constituency. "People would come and stare at me instead of casting their vote. However, I do understand that judgement or a law can't change the way people think and react. In our case, more visibility will effectively improve acceptance in society," she observes.
— Dipanjana Dasgupta
Check the website of the Women's Feature Service for more stories of inspiring women.
Like this story? Or have something to share? Write to us: contact@thebetterindia.com, or connect with us on Facebook and Twitter.
NEW: Click here to get positive news on WhatsApp!
Tell Us More
We bring stories straight from the heart of India, to inspire millions and create a wave of impact. Our positive movement is growing bigger everyday, and we would love for you to join it.
Please contribute whatever you can, every little penny helps our team in bringing you more stories that support dreams and spread hope.