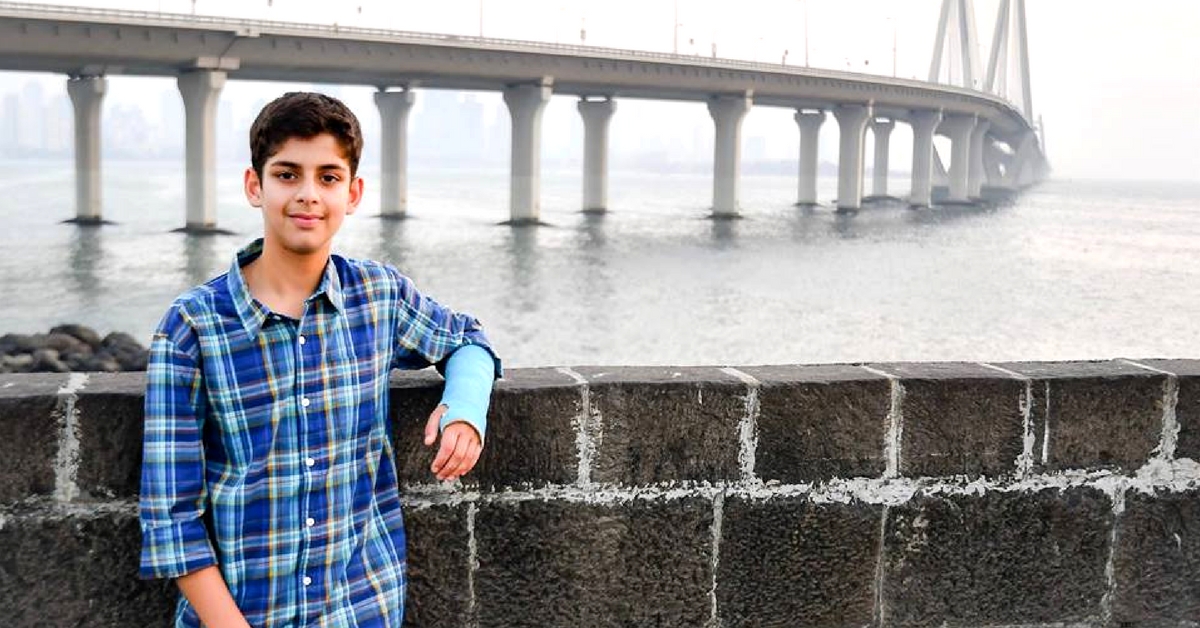 It's true: age ain't nothing but a number. Events in 2014 made that especially clear, with Indian children inventing, campaigning and challenging what's around them to create a better future for themselves as well as for the nation. Here are the 10 amazing children who inspired us this year.
It's true: age ain't nothing but a number. Educationist, human rights activist and youngest-ever Nobel Prize laureate Malala Yousafzai, who defied the Taliban in Pakistan to ensure education for girls, showed the world how one child with a vision can make a huge positive difference.
Thankfully, she is not the only one trying to make the world a better place. There are lots of kids and teenagers taking steps big and small to address some of the world's problems, inspiring hope for our future along the way. Some have innovated and invented for a good cause. Some have inspired us by overcoming huge odds. Others have moved us simply by their generous and hopeful view of humanity.
From the genius to the artist to the activist, these youngsters have changed the country for the better. Here are 10 inspiring Indian children who have gone above and beyond to make a difference in the lives of many in 2016.
1. Subhendu Kumar Sahu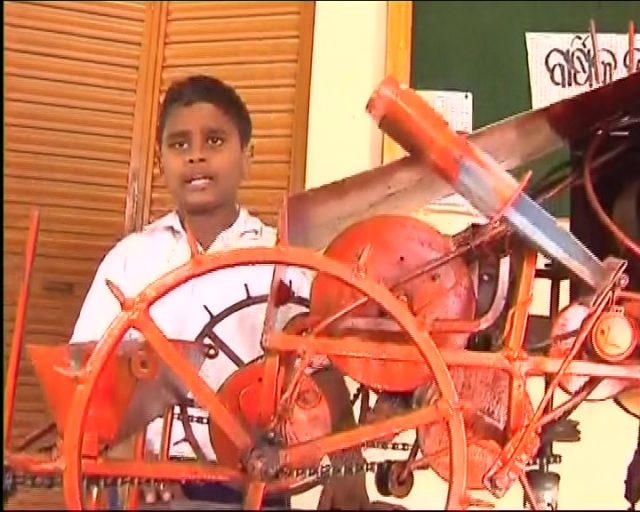 Subhendu Kumar Sahu, a student of Class 8 in Ganjam district of Odisha, received the prestigious National Child Award for Exceptional Achievement from President Pranab Mukherjee on the Children's Day 2016. He has developed Gift for Farmers, an innovative science device that helps in sowing, tilling of soil, sprinkling of pesticides, cutting and processing of paddy crops. He has also taken part in several extra-curricular activities and received a number of awards at both state and national-level competitions.
2. Jayakumar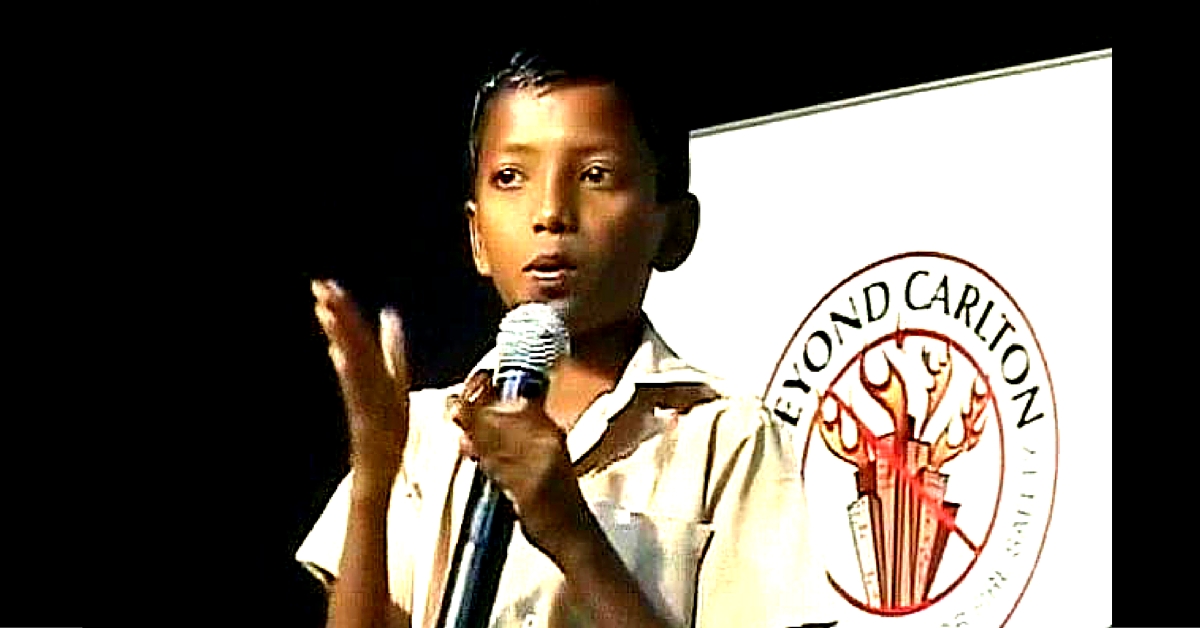 Jayakumar, a Class IX student, wanted to focus on preventing mishaps and subduing fires before they spread, ever since his mother, a daily labourer at one of Sivakasi's fireworks factories, suffered serious burns during an accident. With the help of his science teacher, the teenager developed an inexpensive extinguisher that triggers a water motor when it senses heat. He is now working with his teacher to develop the fire extinguisher model on a larger scale. Not a stranger to innovating, Jayakumar has earlier worked on developing an LPG gas leak sensor that works on the same principle, which won him national recognition.
3. Tejaswani Priyadarshani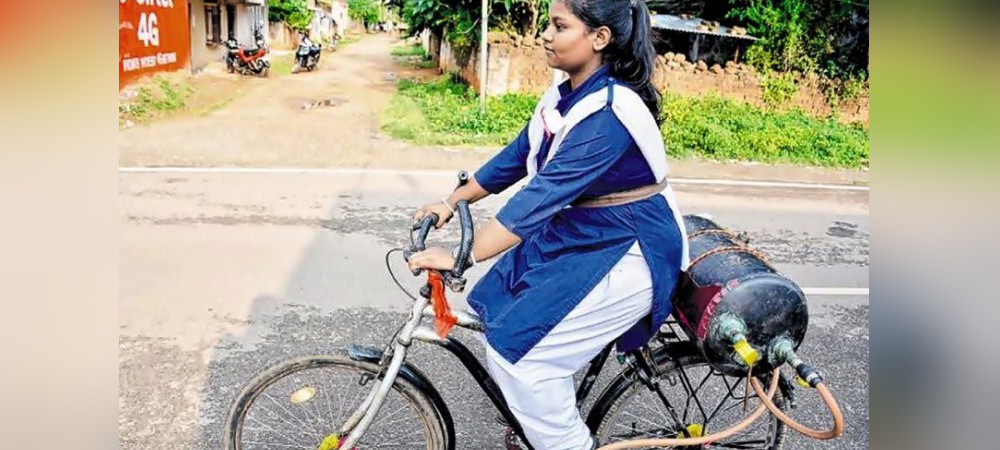 A 14-year-old girl from Rourkela, Tejaswani Priyadarshani, has come up with an innovative bicycle that propels on air. Without pedals or any use of fossil fuels, the "air bike" can run up to 60km on just 10kg of compressed air pumped into a cylinder mounted on the bicycle carrier. Tejaswani hit upon this idea when she visited a bicycle-repair shop and saw the mechanics using air guns to detangle knots in a bicycle tyre. Helped by her father, she carried out experiments to develop this new eco-friendly technique that can also be used by disabled people.
4. Ajay Malik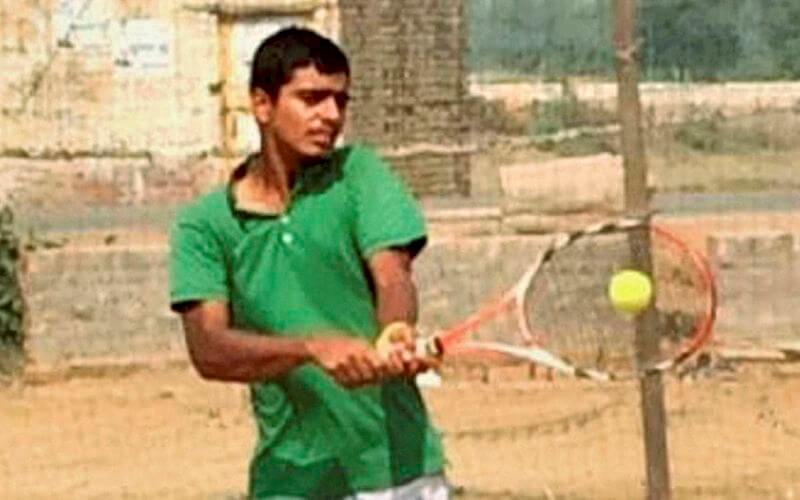 At the National Tennis Championship held in October 2016, 13-year-old Ajay Malik relied on his supreme strength and ordinary diet to win the Under-14 boys singles title. His father, Ajmer Malik, a retired Subdedar from Indian Army, did not have even enough money to offer even bananas and energy drinks to Ajay between the breaks during his matches. Ajay began playing tennis at the age of 10 on mud courts, developed by his father on agricultural land. His sheer talent, will power and perseverance ensured that Ajay won biggest title available in his age category within a span of only three years.
5. Priyanka Panda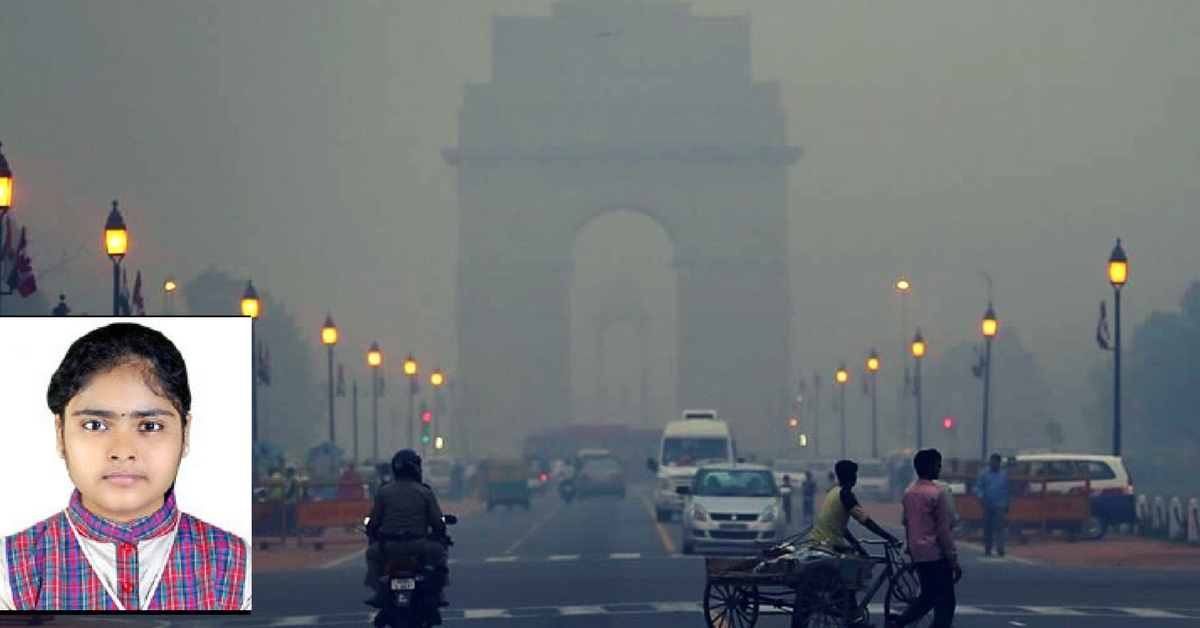 Priyanka Panda, a Standard XI student from Bhubaneswar, received the 2016 IGNITE award from the President on November 6, for an innovation that makes motorists aware of the ways in which they contribute to air pollution. Her innovation uses a monitor that is set up next to the odometer. This monitor displays a warning message and alerts the driver if he/she is wasting fuel and contributing to air pollution. Priyanka hopes to share this great idea with several vehicle manufacturers as a part of her effort to combat air pollution.
6. Sairi Rahangdale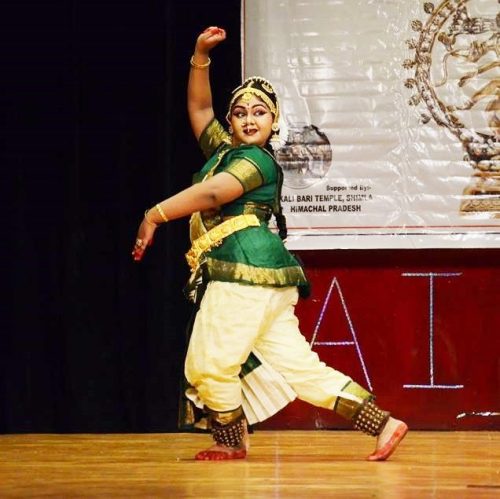 For Bharatnatyam prodigy Sairi Rahangdale, dance is not just about name, fame and money. It's also about changing the lives of underprivileged children for the better. The shy 13-year-old spends all her earnings from dance performances on providing books, bags and uniforms to poor children living in her neigbourhood. A winner of the prestigious Kalashree Award, Rohilkand Award, Panchratna Award and Nrityashree Award, Sairi also teaches the nuances of the Bharatnatyam to the children of the slums near her home.
---
You May Like: After Entering College at 7, Indian Origin Child Prodigy Releases Musical Album in 6 Languages!
---
7. Kumar Gaurav
The National Junior Chess Champion of India, 16-year-old Kumar Gaurav mortgaged his house so he could keep playing chess. For Kumar, who has the potential to become a Grandmaster according to his coach, success hasn't come easy. He has never trained with his coach on a real chess board – all the training sessions take place online with the help of chess software and Skype. Also, since participation in tournaments across the country puts a strain on his family's finances, the hardworking lad travels for tournaments unreserved in General Class.
8. Advay Ramesh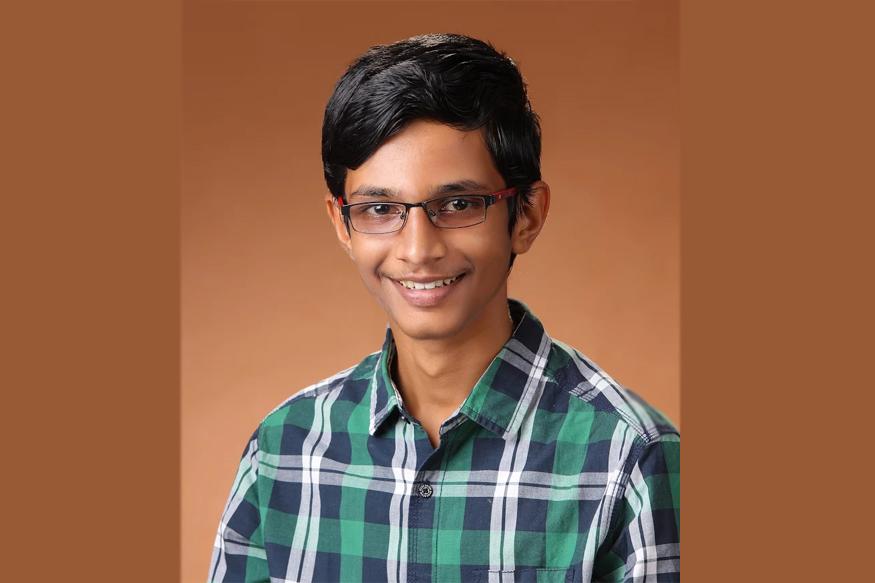 Advay Ramesh, a 14-year-old student from Chennai, recently won the prestigious Google Community Impact Award 2016 from Asia for creating a device that enhances fishermen's safety and productivity. Ramesh's "FishErmen Lifeline Terminal (FELT)" hand-held terminal uses the Standard Position Services (SPS), an open service without encryption provided by the Indian Regional Navigation Satellite System to enhance fishermen's safety and productivity at the sea.
9. Soulya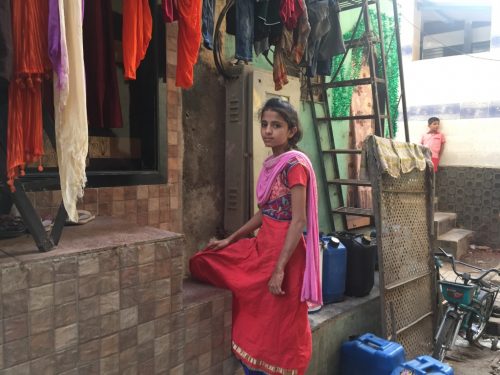 As a part of WASH4Life programme, 16-year old Soulya is determined to act as catalysts of social change, one step at a time. A resident of the slums at Govandi East in Mumbai, Soulya campaigns extensively to change attitudes, promote better sanitation and address the issues in her neighbourhood – the population of Govandi are vulnerable to many health problems because of their proximity to India's largest dumping ground in Deonar.
10. Arav Hak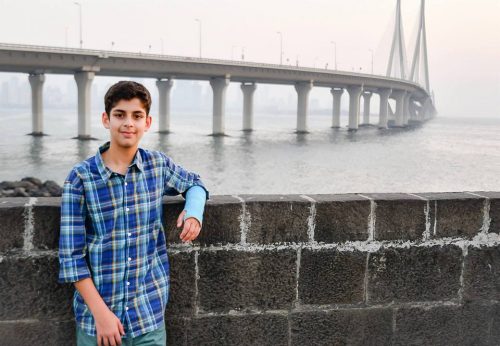 Arav Hak, a young boy living in Mumbai, works closely with children battling cancer. Recently featured by the popular Facebook page Humans of Bombay, Arav says his worldview changed when his mother took him to a hospital for cancer patients during Diwali. Determined to help those in need, he started frequenting Dr. Ernest Borges Memorial Home and ended up spending a lot of time with young cancer patients. Till date, he has raised over ₹ 7 lakh to help them and wants others of his age to help too.
Also Read: 7 Volunteering Opportunities in Goa to Make This Christmas Season Even More Cheerful
We bring stories straight from the heart of India, to inspire millions and create a wave of impact. Our positive movement is growing bigger everyday, and we would love for you to join it.
Please contribute whatever you can, every little penny helps our team in bringing you more stories that support dreams and spread hope.