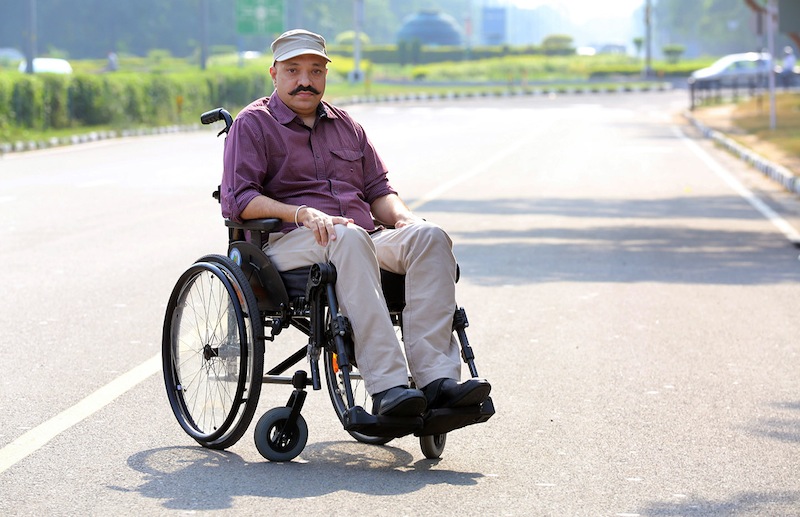 Its been 20 years but Harman Singh Sidhu, the man behind the PIL that resulted in the recent Supreme Court judgement banning liquor sales on all state and national highways, clearly remembers the day he was almost killed. Here is the story of this inspiring man's campaign to make Indian roads safer.
Its been 20 years but Harman Singh Sidhu, the man behind the PIL that resulted in the recent Supreme Court judgement banning liquor sales on all state and national highways, clearly remembers the day he was almost killed.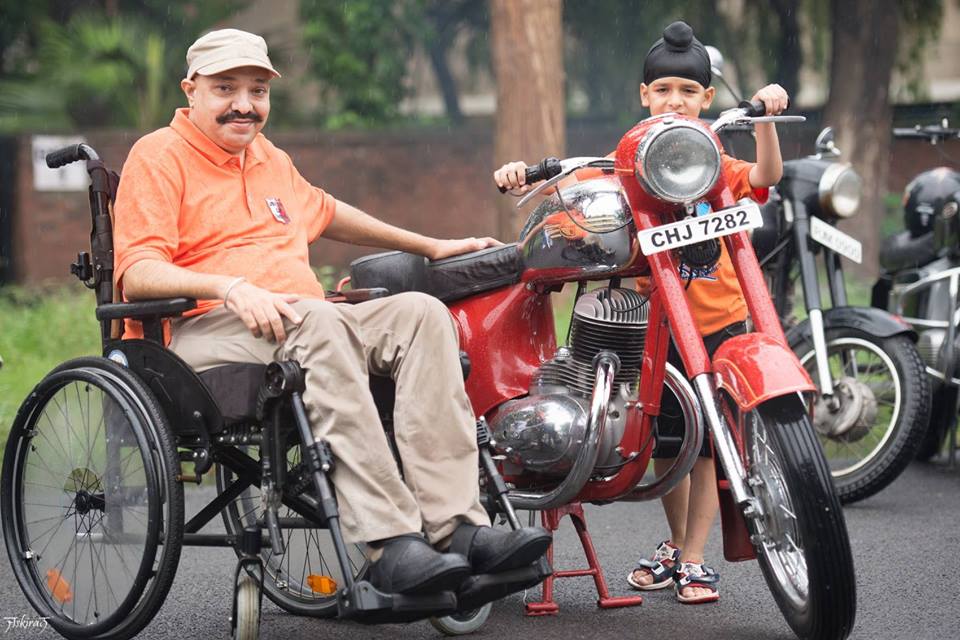 On a cold October evening in 1996, 26-year-old Sidhu and three of his friends were driving home to Chandigarh after a visit to the Renuka Lake in Himachal. It was nearing dawn, when they spotted a leopard cub and decided to take a country road, hoping to see more wild animals. On the way, the car skidded on the kutcha road and the friend who was driving lost control resulting in the car tumbling down the hill.
"I was sitting in the backseat and the car spun in the air many times before it landed around 70 ft downhill on its wheels. I can still see myself spinning with the car in slow motion, in great clarity and detail," remembers Sidhu, who suffered a severe spinal injury in the accident that paralyzed him from neck down.
Bound to a wheelchair at the age of 26, Sidhu spent nearly two years in and out of the PGI hospital in Chandigarh. It was during his stay at his hospital that he found out from the hospital records that maximum injuries like his came under the RTI (Road Traffic Injury) category.
---
Also Read: This Couple Battles for Safer Roads & Responsible Driving Every Day. For a Heartbreaking Reason.
---
The realization that he was not alone was a turning point in Sidhu's life. He had found a mission he wanted to work for – road safety. Says Sidhu,
"All I wanted was that people returned home safely, that they didn't meet the same fate as me."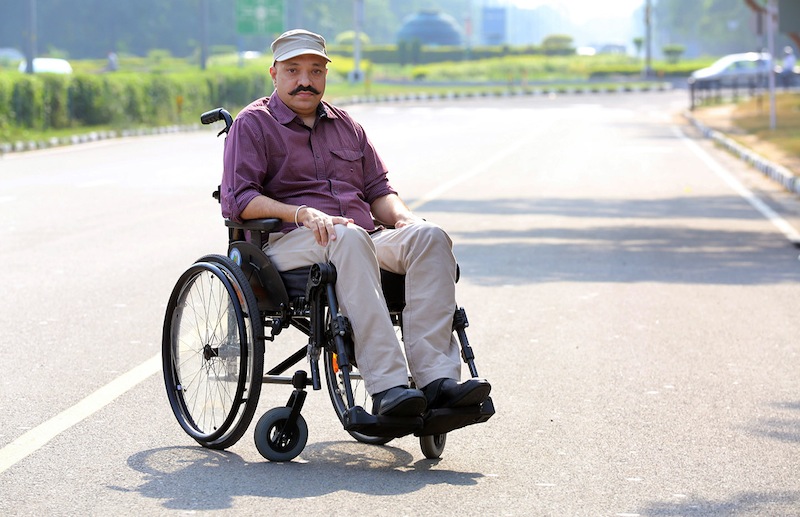 Initially, Sidhu thought about organizing conventional campaigns, like holding up placards etc, to spread awareness but a meeting with IPS officer Amitabh Singh Dhillon (the then-SP of Traffic) changed his thinking.
"Dhillon suggested that we would be able to reach out to a lot more people by launching a website that provided comprehensive information on safe and responsible driving. So, I created one for the Chandigarh Traffic Police. What I was unprepared for was the overwhelming response I got from the people – within three months, there were over 1 lakh people visiting the website!", says Sidhu.
Encouraged, Sidhu next founded his NGO ArriveSAFE which works in the fields of road safety and sustainable transportation. He also started working with World Health Organization and United Nations to design road safety awareness modules. In 2007, he was selected as the protagonist of the UN documentary, Collision Course, which was released during the Global Road Safety Week.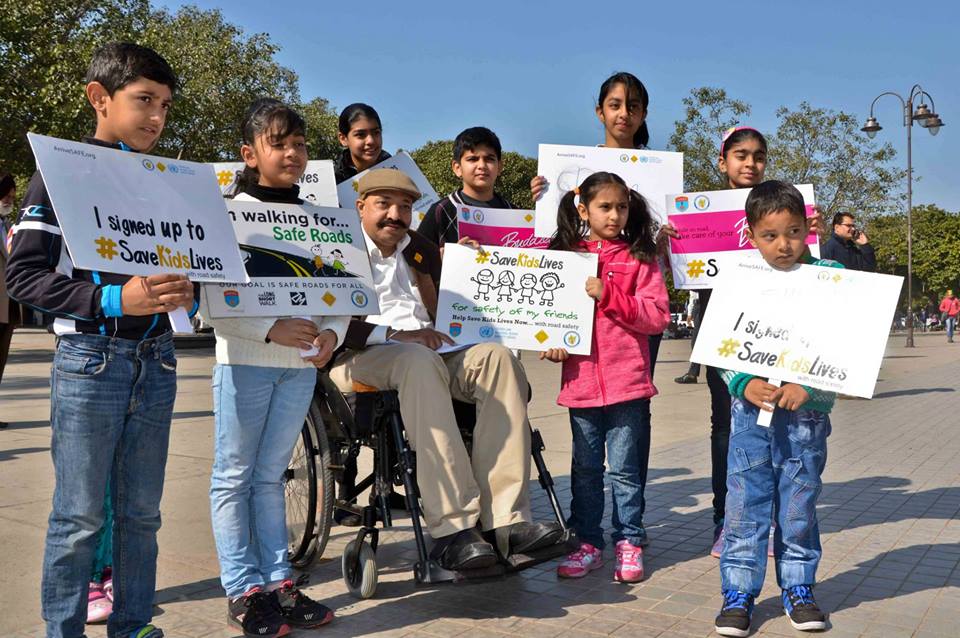 As a part of his work for ArriveSAFE, Sidhu used to spend a lot of time on the roads, helping the traffic department implement road safety rules. It was during these surveys that he came across some shocking numbers related to accidents caused by drunken driving. He says,
"The figures were and still are really alarming. One person dies every four minutes on Indian roads — the highest in the world. As many as 1,46,133 people died last year. According to several studies, alcohol is a major culprit.

A WHO study states that 30 to 35% accidents are due to drunken driving. Another study by NIMHANS found 44% of crash victims seeking medical treatment to be under the influence of alcohol. And a PGI Chandigarh study found that 40% of 200 drivers with serious head injuries had alcohol in their blood.

In 2012, I conducted a survey on liquor shops along national highways. Other than this, I also filed several RTIs with the Excise Department and the National Highway Authority of India for more information on the same. I was shocked to find out that there were 185 liquor vends on the 291 km National Highway 1 between Panipat and Jalandhar. That's one liquor vendor every 1.5 km!"
Realising that brightly lit liquor shops along the highway were a temptation that could pose a serious risk a human lives, Harman filed a Public Interest Litigation (PIL) in the Punjab and Haryana High Court the same year. He pleaded that all liquor vends on national and state highways be closed down as they were a major cause of drunken driving resulting in fatal accidents.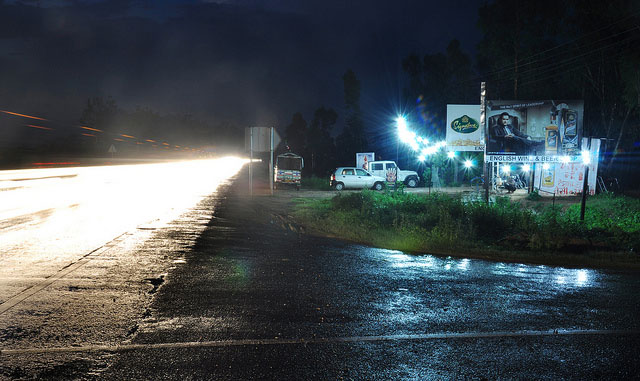 The road safety activist says that simply issuing advisories and appeals won't make roads safer until the reasons behind crashes are fixed.
"You tell people not to drink and drive. But you allow liquor shops along highways making it easy for people to buy and drink. How can any awareness campaign have impact?" he asks.
While Sidhu was expecting some kind of resistance from the powerful liquor lobby, he was unpleasantly surprised by how strong it was.
"I started getting threatening calls from unknown numbers and had to seek security. Some even tried to me buy me out with bribes. Fortunately, nothing really bad has happened to me till now," says Sidhu.
In March 2014, following a favourable court order (that said the neither should liquor vends be visible nor be accessible from the highways), more than 1,000 vends were closed in Punjab and Haryana.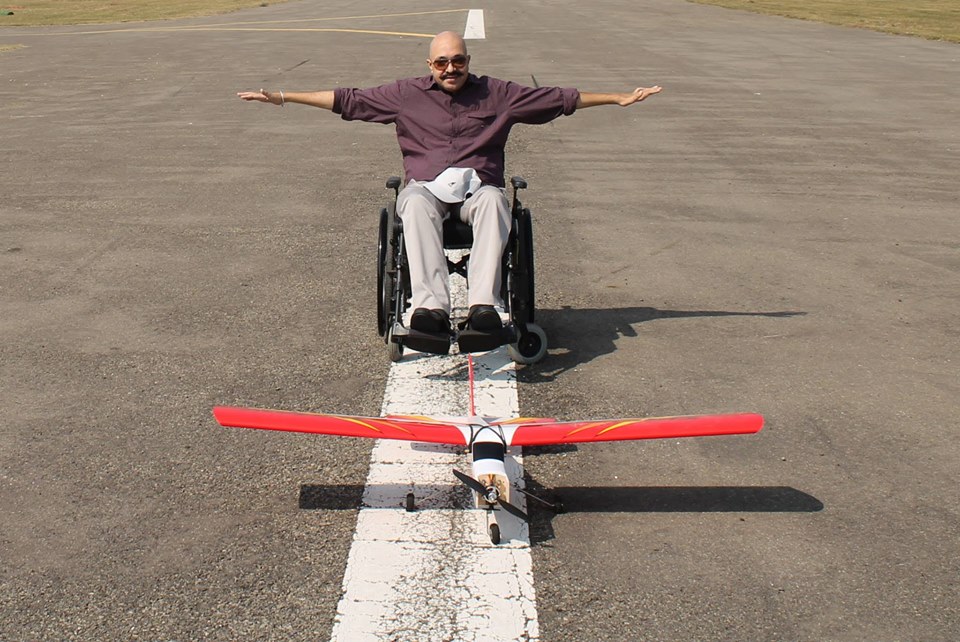 However, the battle was far from over. Both Punjab and Haryana approached the SC and got a stay for state highways. In 2016, the Punjab government also amended its excise policy in March, allowing liquor vends on national highways in an area having a population of 20,000 or more. Sidhu says that this was done because the vends are a prime source of income for state governments. He points out that other than offering the highest number of customers, the highways are also places where liquor can be sold at comparatively high rates.
However, undeterred by the hurdles that regularly came up, Sidhu and his small time continued their work to reduce drunken driving on the highways. They criss-crossed national highways falling in Punjab and Haryana to check if the court orders were being complied with.
"We travelled for over 50,000 km, checking for violations and wherever we found one, we immediately told the government concerned. For instance, in Ludhiana, we found 70 liquor vends in a 32 km stretch of the national highway," says Sidhu.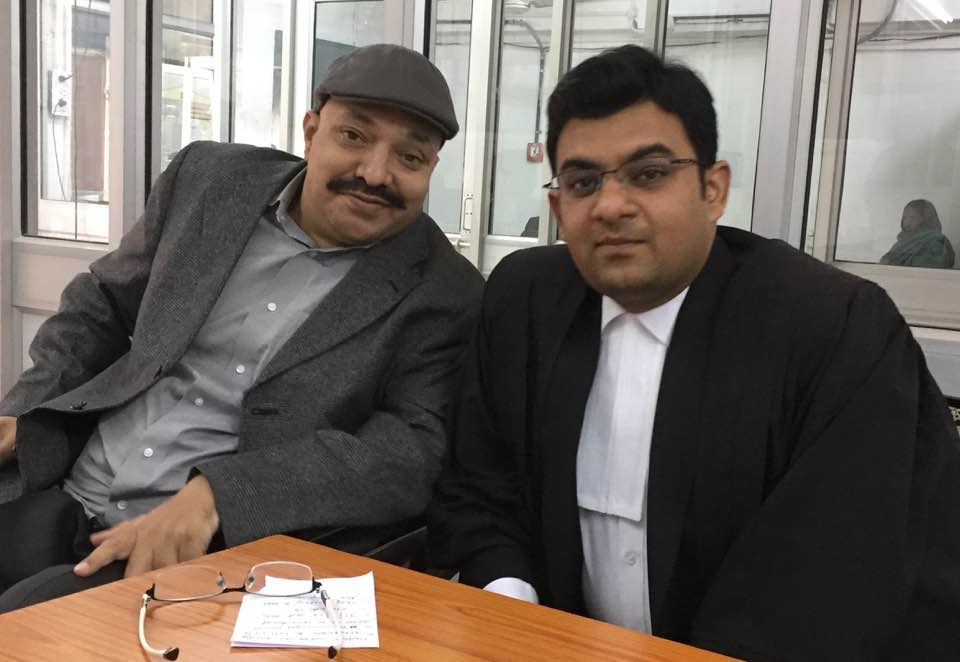 Finally, in December 2016, a three-judge bench headed by Chief Justice T S Thakur heard the case at length. The bench observed that availability of liquor along the highways is an "opportunity to consume" and there are alarming statistics on the occurrence of road accidents which have claimed human lives and caused debility and injury. The Supreme Court also stressed on the need for proper enforcement of law to protect precious human lives from road mishaps specially due to drunken driving.
"Human life is precious. As the road network expands in India, road infrastructure being an integral part of economic development, accidents profoundly impact on the life of common citizen. For a nation on the cusp of economic development, India can well avoid the tag of being the accident capital of the world. Easy access to liquor shops allows for drivers of vehicles to partake in alcohol, in callous disregard to their own safety and the safety of others," the apex court said, after scanning the figures of vehicular deaths over the past several years.
The Supreme Court came down heavily on states for not heeding the Centre's advice to not give licences to the vends on the highways. Earlier, frequent letters and advisories from the road transport ministry appealing states not to allow liquor shops along NHs had fallen on deaf ears. State governments had maintained that excise is a state subject and they would lose huge revenue, if they followed Centre's advisory.
---
Also Read: The Helmet Doesn't Make You Invincible: 5 Things Everyone Needs to Know about Road-Safety
---
The bench pointed out that instead of heeding Centre's advice, the states have increased the number of licences. Reminding the state government of its constitutional obligation to prohibit liquor sales which give rise to drunken driving and consequential fatalities, the bench said that revenue generation cannot be a "valid reason" for a state or a Union Territory to give licence for liquor shops on highways.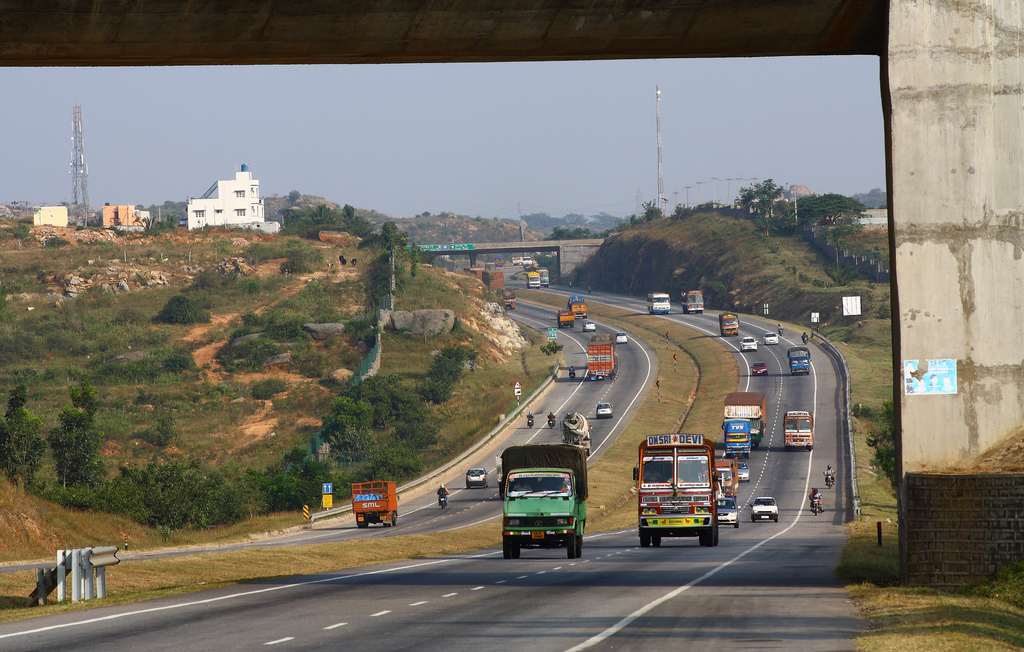 Passing a slew of directions,the apex court said that all states and union territories shall forthwith cease and desist from granting licences for the sale of liquor along national and state highways and all signages indicating availability of liquor shall be prohibited on the highways. It said that no liquor shop shall be visible and directly accessible from the highways and it should be situated within a distance of 500 metres of the outer edge of the national or state highway or of the service lane.
A delighted Sidhu says that Supreme Court's order banning liquor sale on highways will save hundreds of lives every month. However, this is not the end of his road safety campaign. He plans to travel with his team along highways to ensure the compliance of the SC order.
"It will take a year or two before liquor vends disappear from our highways and till then my fight will continue," says the man who now plans to tackle bad road design and maintenance in India.
Asked about this future plans, Sidhu says that ArriveSAFE will now focus on issues like potholes, unscientific turns and ill-maintained crash barriers that make roads unsafe. Presently, the norms specified by the Indian Road Congress (the governing body that finalises road designs and safety standards) is not being met by most implementing authorities in India. The organization seeks to make officials/engineers accountable for not complying with safety standards and norms.
---
Also Read: This Mother-Daughter Duo Is Promoting Road Safety With a 3D Painted Zebra Crossing. It's Brilliant!
---
A recipient of the prestigious Prince Michael International Road Safety Award for his efforts to make roads safer, Harman Singh Sidhu was also awarded the Volvo Sustainable Mobility Award. Deeply committed to his cause, the hardworking road safety activist has no plans about hanging up his boots anytime soon. He signs off by saying,
"I will continue my mission to make roads forgiving instead of punishing. There's is still so much to be done!"
Contact Detail: Harman Singh Sidhu
Mobile: +91-904-130-0000
Email: arrivesafe@gmail.com
Website: http://www.arrivesafe.org/
We bring stories straight from the heart of India, to inspire millions and create a wave of impact. Our positive movement is growing bigger everyday, and we would love for you to join it.
Please contribute whatever you can, every little penny helps our team in bringing you more stories that support dreams and spread hope.
Tell Us More