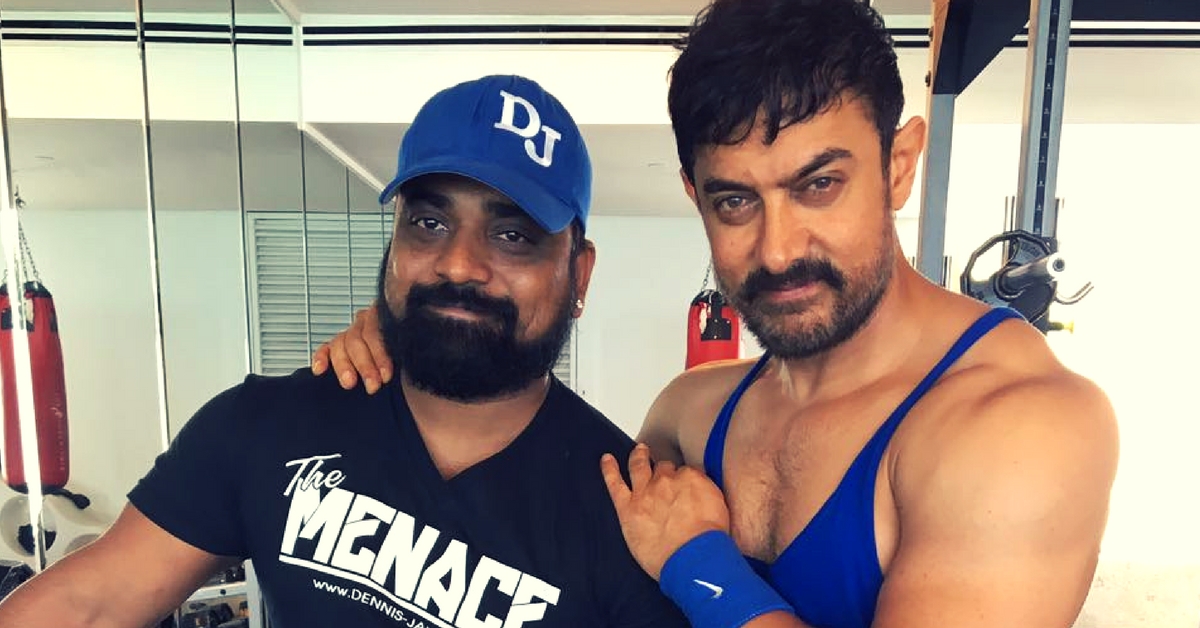 Rakesh Udiyar is a fitness trainer for A-list Bollywood actors like Salman Khan and Aamir Khan. However, not too long ago, he used to sell candies and bobby pins on Mumbai's local trains. This is the story of how he changed his life!
Rakesh Udiyar is a fitness trainer for A-list Bollywood actors like Salman Khan and Aamir Khan. But not too long ago, he used to sell candies and bobby pins on Mumbai's local trains. This is the story of how he changed his life!
Rakesh Udiyar's journey is an inspiration for everyone. He sold candies and bobby pins on local trains in Mumbai, delivered food for a dhaba, and worked as a sweeper in a gym — all to pursue his dream of becoming a fitness trainer. Today, he trains two Bollywood superstars, Salman Khan and Aamir Khan.
"There is no such thing as a hopeless situation. Every single circumstance of your life can change!" That's the philosophy Rakesh holds dear to his heart, and it has worked out beautifully well for him. A follower of the book series The Secret, Rakesh has not only read the books but has lived by those inspiring quotes.
"I attribute my success to perseverance, determination and a deep faith in life's good," he says.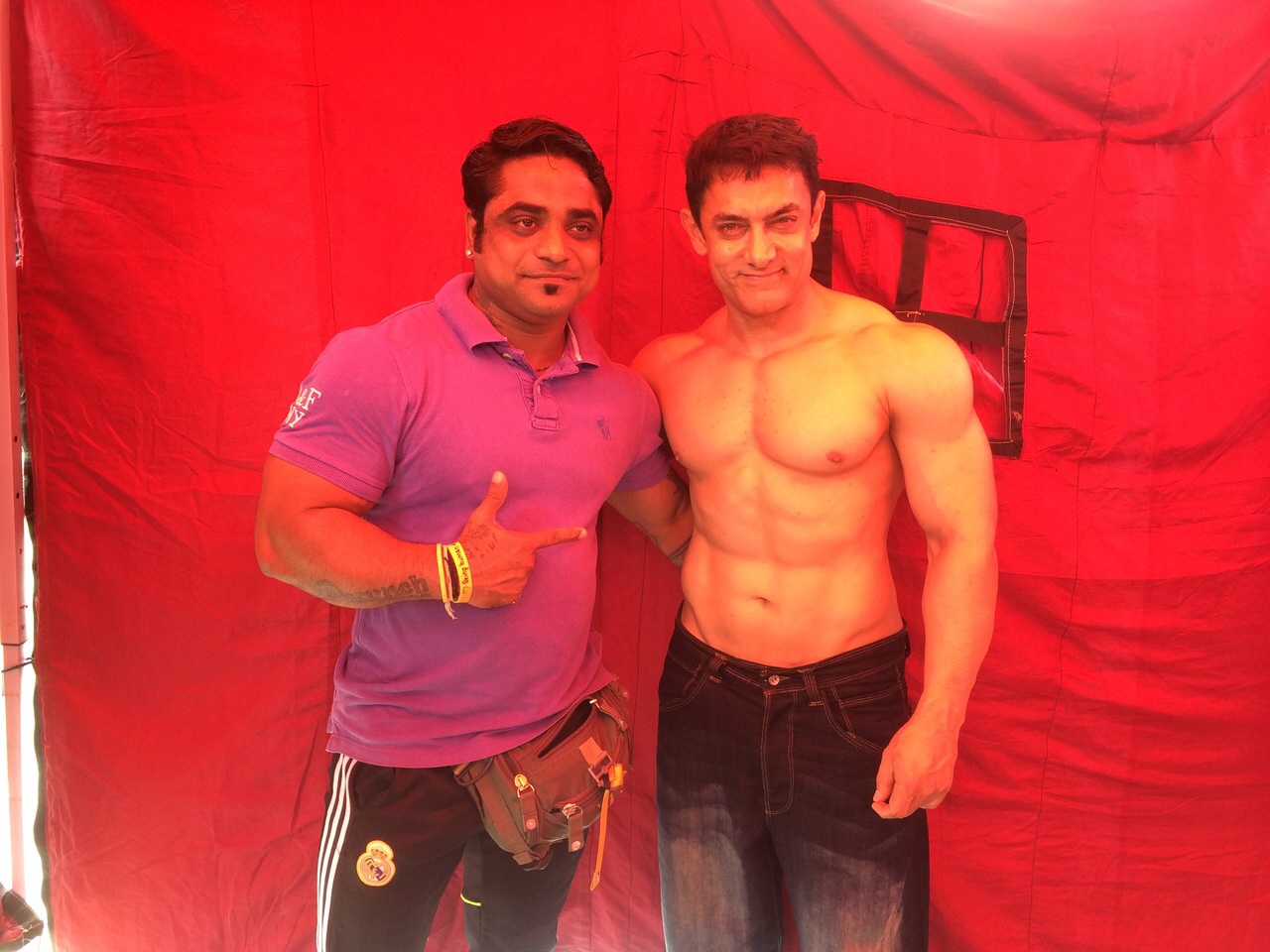 Rakesh was a happy kid in a well-to-do family of five until an unfortunate twist of fate struck and his father had a paralysis attack. Rakesh and his brother had to work from the tender age of 7-8 years to earn their daily bread. They would sell candies and bobby pins on local trains to help their mother make ends meet. A few years later, he started working as a domestic help in a family. While the work was never-ending, Rakesh sought relief in the fact that his employers agreed to send him to school. He would work before and after school hours and studied late in the night after finishing all the work.
"It was a difficult time. My brother and sister were working as maids with different families too. Later, my father's health started deteriorating and he passed away when I was 12. It was heartbreaking. However, I decided to continue schooling at least till Class 10, no matter what," he recalls.
It was in school that he found his love for fitness. A naughty child since the beginning, Rakesh didn't know what sitting in one place meant!
"I was very hyperactive. I was good at sports; I used to play kabaddi for my school team. That was the time when I really became interested in fitness. I then took up a job at a dhaba as a delivery boy. In the meantime, I had started reading every magazine related to fitness and would practice on my own. Diet was a luxury out of my reach; I would just eat whatever was available at the dhaba," he says.
He then started searching for a proper job and got his first one at the Q's Gym in Khar, Mumbai, as a sweeper. He was 16 at the time.
"I was happy to do the tedious work because I was surrounded by trainers. I would work and train simultaneously," he says.
Meanwhile, it was the support of his friends that helped him pave the way ahead. "There were times when I would falter but my friends, especially Anil Alapat and Ashok Shinde, would bolster my confidence, assuring me that I would one day break the ceiling. Ashok used to work in Dubai and each time he returned to India he would get me fitness magazines like 'Muscle Developer' (MD). Those were very expensive magazines," Rakesh says.
While training by himself after his work hours in the gym, Rakesh met an aspiring model who was looking to lose some weight for an audition. The two got talking and became friends. Rakesh started training him and the model was selected for a TV show. That opened the doors for Rakesh.
"He came to the gym and told the trainers how I had helped him. This got me the job of a spotter (floor trainer) and after that, there was no stopping me. I soon got my certification and became an official trainer," Rakesh says.
---
Also read: This 15-Year-Old Loves Anurag Kashyap, Dislikes Maths, and Wins Prizes for His Films
---
With the help of a few well-wishers, Rakesh then moved to Dubai where he worked and trained for over four years. Having turned a thorough professional, he decided to return home and work as a freelance trainer. He had no idea then that another turning point awaited him.
"One day, a friend of mine, Siraj Sheikh, who used to work at Gold's Gym told me that he needed help with one of his clients. I agreed and he took me to his client's house who turned out to be none other than actor Arbaaz Khan. I helped him lose weight and get a leaner body for his film Kissan. Then I met Dia Mirza. I started working with her and got her that perfect look for the film Acid Factory. This gave me the opportunity to train many other celebrities, including Akhilendra Mishra, Daisy Shah, Ram Charan and Kunal Kapoor," he recalls.
"Then, one day, I received a call from an unknown number, which I ignored. A few minutes later I got a call from Arbaaz Khan asking me why I was cutting off Salman Khan's call. I immediately returned the call and was engaged to train the A-list actor for the film Bodyguard. A few months later, I ran into Aamir Khan at a gym and he told me he was looking for someone to train his son Junaid. After six months, his manager called me and said that Aamir wanted me to train him for Dhoom 3 and PK. I have been training him since then," he adds.
The process of training celebrities is no cheese-cake affair. Rakesh says it involves a lot planning and hard work.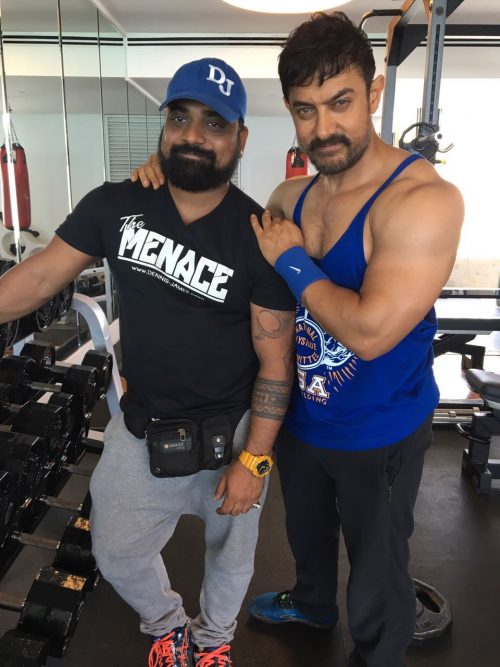 "It's like any other task – we have a goal and we work towards it. If something needs to be done in a fixed period of time, it needs to be done. The stars don't have control over it as the entire film's schedule depends on their fitness. Working with someone as dedicated as Salman Khan and Aamir Khan is a privilege. They never refuse to put in extra efforts."
In fact, Aamir Khan's miraculous transformation for Dangal has been the talk of the town for quite some time now, attracting both appreciation and criticism. Rakesh is unmoved by all the brouhaha. Explaining how meticulous the diet and exercise regime was, he says, "For Dangal, we had a plan set in place. Aamir Khan was already in good shape after he did PK. All we wanted to do was to put on a little fat on his body and then take it off. He gained up to 97 kg of weight and we had designed a calorie-specific diet and a disciplined exercise schedule for him. It's a team effort, where everyone gives their 100%."
And now with so many years of experience behind him, what's his take on fitness? The only advice Rakesh gives to all fitness enthusiasts is to find a good trainer.
"I am not saying this for my or any other trainer's benefit. I have learnt and practiced bodybuilding without any mentor and I know how hard it was. When you have a good trainer and a good dietician who know what they are doing, half your job is done. Once they set a path for you, all you need to do is follow that with dedication," he concludes.
---
Also read: Why This Software Engineer Turned Artist from Bhopal Was Picked to Paint Scenes for a Film on Van Gogh
---
Like this story? Or have something to share? Write to us: contact@thebetterindia.com, or connect with us on Facebook and Twitter.
NEW: Click here to get positive news on WhatsApp!