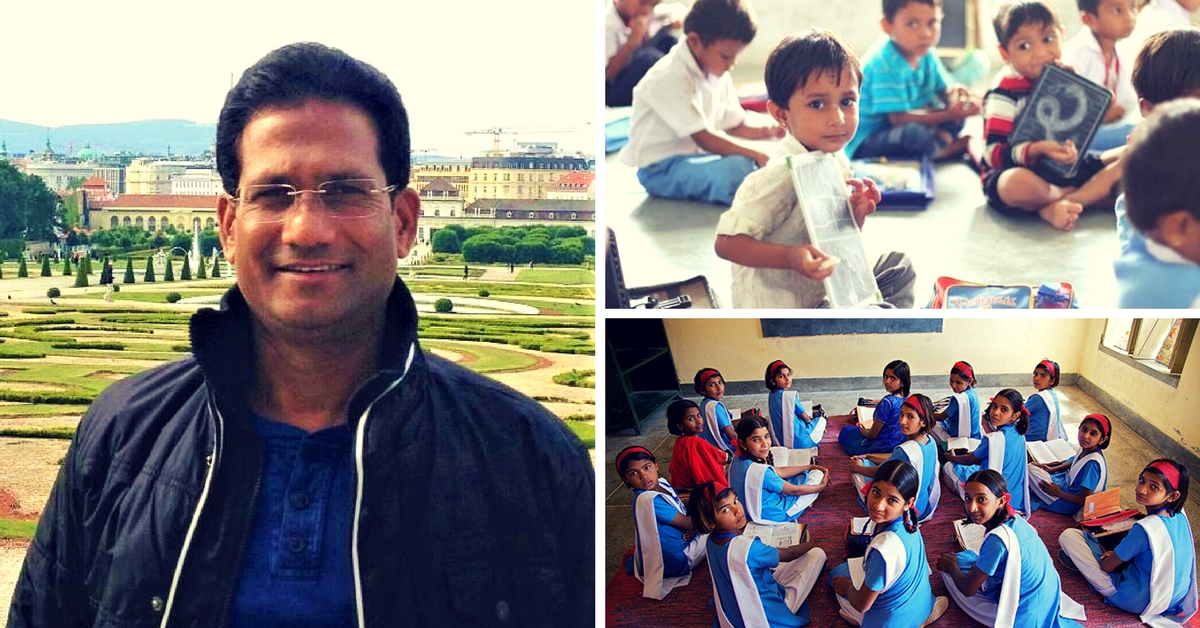 One of those rare government officers who combined a innovative mind with the ability to push new ideas through a slow-moving system, IAS Naresh Gangwar has not just made a tangible positive difference in the state's education system, he has also demonstrated the power of public school reform as the central driver of student outcomes and equality.
"Our progress as a nation can be no swifter than our progress in education. The human mind is our fundamental resource." – John F. Kennedy
In 2009, India enacted a landmark legislation promising universal inclusion in primary education, paving the way for more learning opportunities at secondary and higher levels. This legislation, the Right of Children to Free and Compulsory Education (RTE) Act, effectively made education a fundamental right of every child in the age group of 6 to 14.
Yet seven years on from its entry into force, there is still significant debate about whether the promise of inclusive and equitable education has been realised. India is home to 300 million young people under the age of 15, more than in any country on Earth. This future workforce, combined with the country's current tech boom, has the potential to inject new dynamism into India's growing economy and help overall development skyrocket.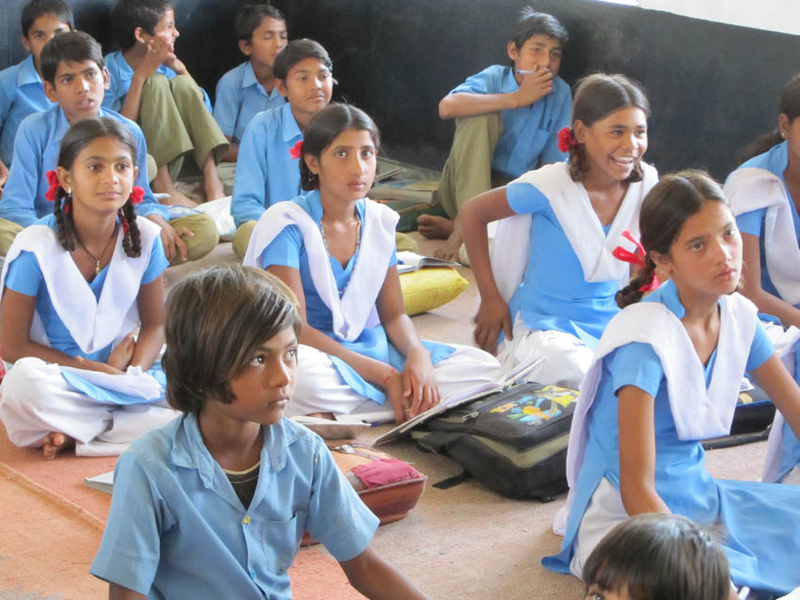 However, India's ability to reap the rewards of its huge demographic advantage is far from guaranteed. According to the tenth Annual Status of Education Report (ASER), basic learning achievements in reading and maths remain low and dismal, with only a fourth of all Class III children able to read Class II text fluently, and under half in Class V able to do so.
In Rajasthan, a state rated the least literate in India by the Socio Economic and Caste Census (SECC) 2011, IAS officer Naresh Gangwar has been quietly but determinedly working to change this trend. A soft-spoken bureaucrat who studied communications and technology, Gangwar was appointed the education secretary of the state in 2013.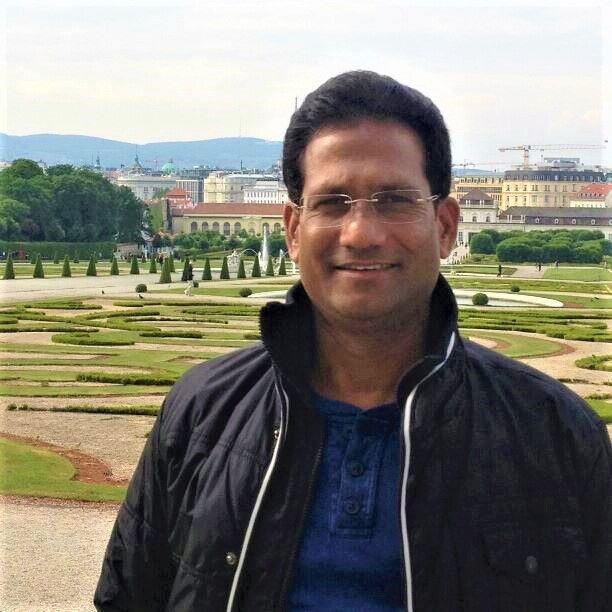 Though Rajasthan is India's 7th richest state, it has long had some of the worst literacy levels in the country. Years of neglect – with teachers suffering an eight-year salary freeze before the current administration – has led to decline of quality of education imparted in the state's schools.
Facing the mammoth challenge of reviving Rajasthan's faltering education system when he joined as education secretary, Gangwar decided to start by focusing squarely on teachers. As soon as he was appointed, he invited dozens of teachers to his office in a bid to hear their long-ignored demands, complaints and suggestions. Delayed promotions were expedited, blocked salaries were releases and teachers were compensated for relocations.
Next, with the support of the teachers behind him, Gangwar decided to take on a bigger challenge: reassigning teachers and redressing the urban bias in the state's education system.
---
Also Read: Meet Pratyaya Amrit, the Inspiring IAS Officer Who Has Placed Bihar Firmly on the Road to Success
---
In rural Rajasthan, a plethora of small government schools have mushroomed over the past decade but a majority of them have just one teacher. As a result, while these schools have buildings and classrooms, they are under-enrolled and do not function as a school typically would. For instance, classes are held under the trees because there are no chairs or benches in the classrooms. Also, the absence of regular teachers means major inefficiency in imparting education to students who often come from far-flung villages.
To tackle this problem, Gangwar combined schools with less than 100 students and reassigned principals and teachers. To eliminate the corrupt practice of "counselling" (a euphemism for the practice of bribing officers to seek favourable reassignments), Gangwar overturned this practice and developed an online portal for teachers to make requests and receive assignments based on their skills and circumstances. He also introduced the streamlining of teaching positions by demarcating subject-specific teachers (with an academic background in the subject) at the primary level of schooling.
Next, Gangwar devised a new model of sharing school facilities to address grade-specific resource scarcity in rural areas. Primary and secondary schools were bundled into one Adarsh, or "ideal" school as a part of the state government's effort to ensure that children have access to one institution that provides education from Class I to XII under one principal. Not only did this improve access to infrastructure and educational outcomes, it also addressed a management nightmare.
"For secondary schools, there is a principal who is in charge but primary schools are supervised by block level officers. Each of these block level officers in turn had about 250-300 schools to supervise with the result that there was very little actual monitoring. If a parent had a problem with the primary school it would be difficult for him to go and meet the block officer who would have no time," explained Gangwar.
Integrating schools was also an efficient way to solve teacher shortages. A primary school for instance, had an allocation for only two teachers teaching Classes I to V while an upper primary school had an allocation for six. Combining the two in one institution would result in one teacher for one grade who could target the specific needs of children in their classes. The eventual plan is to have one such school in every gram panchayat and to provide children with travel vouchers so that they may travel to an Adarsh school.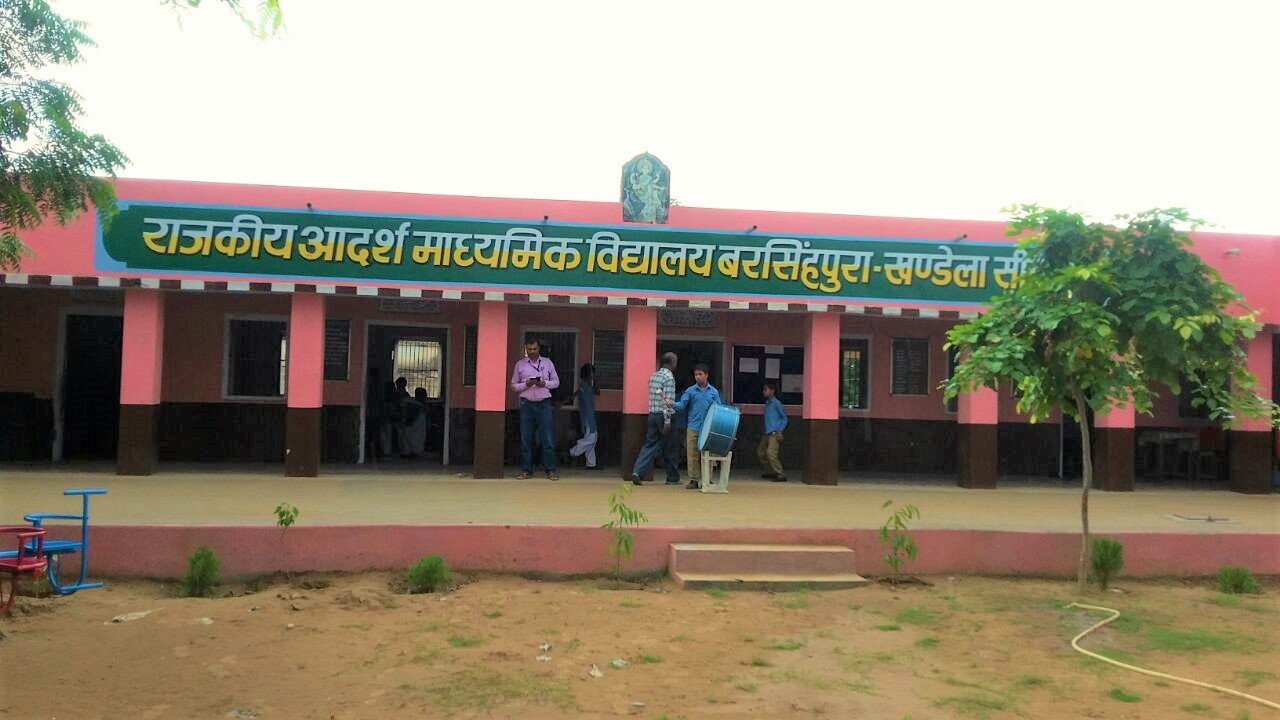 Gangwar has also tapped into Rajasthan's vibrant civil society and non-profit sector by building alliances that bring services and opportunities to students. Yogendra Bhushan, head of Bodh (an organization that has been working for over 25 years to provide quality education to deprived communities) says that thanks to Gangwar's efforts, more progress has been made in improving government schools in the last two years than all the previous years combined.
Having strengthened the inclusiveness of public schools, Gangwar is now focussing on making government schools as accountable as their private counterparts to ensure equality. Also on the cards is the plan to give more weightage to "learning outcomes" than to physical infrastructure of schools while deciding on their recognition or registration.
To ensure that these initiatives live up to their potential, Gangwar himself ensures smooth communication and co-ordination between all key authorities. Instead of using the slow winding process of sending official policy memos, Gangwar communicates with ministry employees, principals, and teachers through a faster and more personal method, WhatsApp.
He also sends messages to his team, telling them to check that every rural school has been accounted for in his department's initiatives, before scanning messages from team members all over the state carrying out training sessions and delivering textbooks. As he says,
"The most important thing it does is send the message that we care."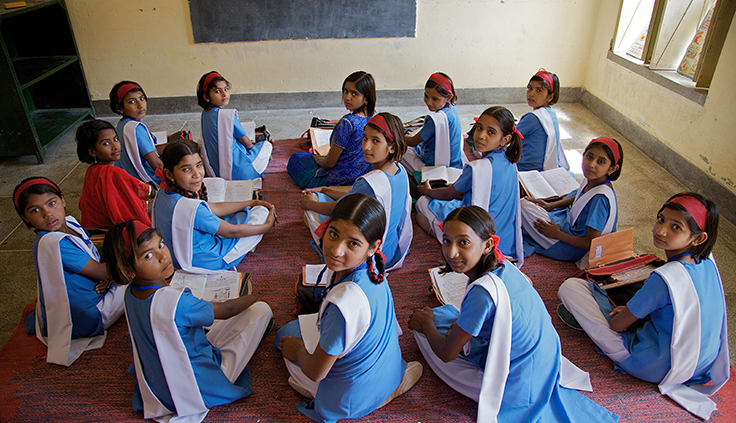 It is evident that Gangwar's schemes is having an impact on the ground. In two years since the policy has been in place, it has seen about 15 lakh students returning to the public school system, reversing the trend of earlier years. Enrollment in senior secondary grades has also increased by over 2 lakhs while 66% of students in the government system are now transitioning to Class XI as opposed to 50 per cent previously.
Gangwar's term has also seen an astounding 14% jump in 10th board exam pass rates in Rajasthan's government schools. Importantly, gender parity has also improved across all levels of education. This is quite a feat in an Indian state where public schools have long been equated with poor quality of education.
Thus, its little wonder that educators have called for Naresh Gangwar to keep his post as long as possible. They know that, if implemented effectively, this hardworking IAS officer's consistent and innovative leadership can help the Government of Rajasthan achieve its ambitious goal of positively impacting the school education of at least 4.6 million children by 2019.
One of those rare government officers who combined a innovative mind with the ability to push new ideas through a slow-moving system, Naresh Gangwar has not just made a tangible positive difference in the state's education system, he has also demonstrated the power of public school reform as the central driver of student outcomes and equality. It is due to innovative and pro-active officers like him that a positive change in Indian governance is finally rolling in.
Contact Details:
Naresh Pal Gangwar, IAS
Pri. Education Secretary, Govt. of Rajasthan
0141-2227389 (Office), 0141-2227570 (Fax)
---
Also Read: How a Young IAS Officer Used Education to Transform the Naxal-Affected District of Dantewada
---
We bring stories straight from the heart of India, to inspire millions and create a wave of impact. Our positive movement is growing bigger everyday, and we would love for you to join it.
Please contribute whatever you can, every little penny helps our team in bringing you more stories that support dreams and spread hope.