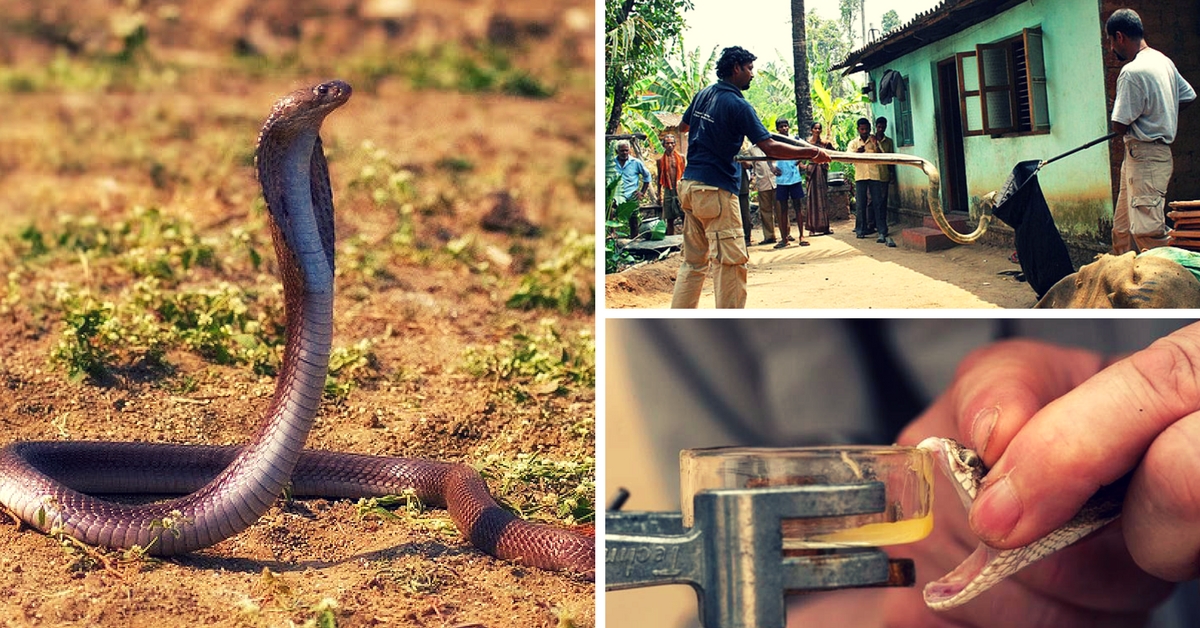 The snake versus human conflict is possibly one of the largest examples of animal-human conflict in India today. Yet, the problem remains largely invisible and ignored. It was with an aim of changing this that Jose Louies, founder of the website indiansnakes.org, launched his app Indiansnakes early this year.
Did you know that the largest number of deaths due to human-animal conflict in India is caused by snakebites? According to a study of snakebite mortality in India, published in 2011, around 46,000 people, mostly poor agricultural labourers, die from snakebites every year.
"Thus, snakebite remains an underestimated cause of accidental death in modern India, causing about one death for every two HIV-related deaths," the report goes on to say.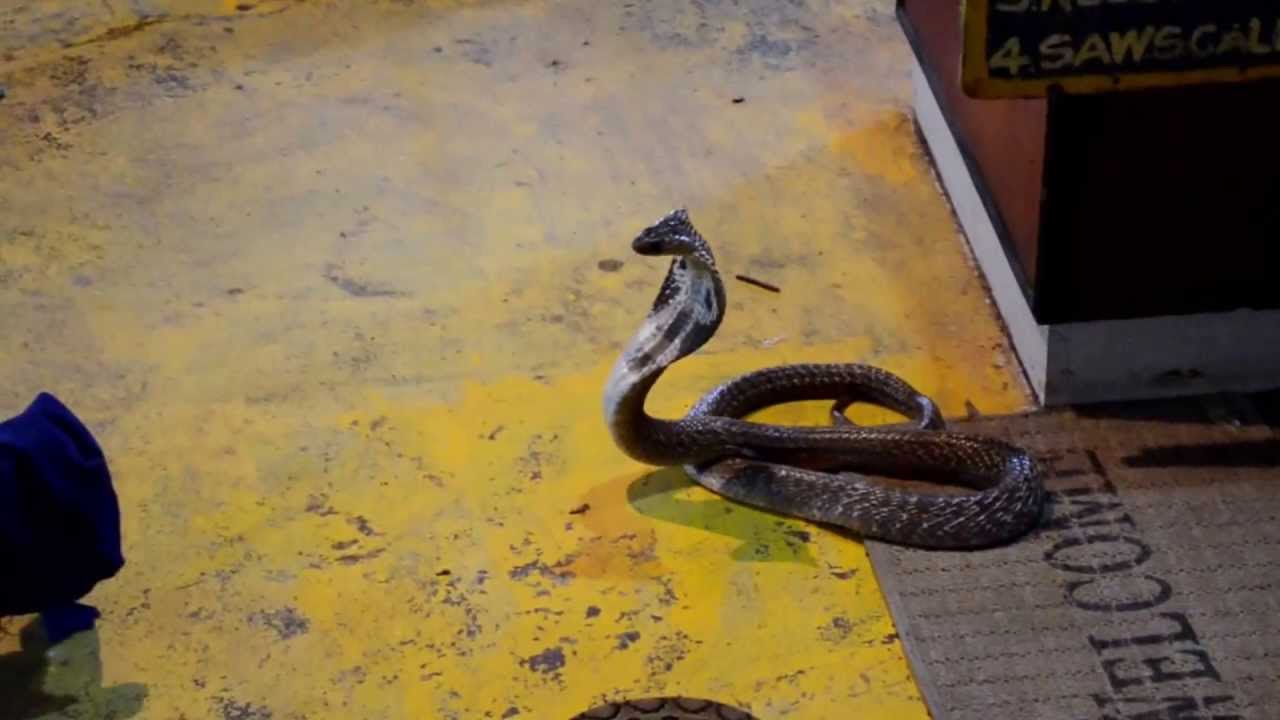 The snake versus human conflict is possibly one of the largest examples of animal-human conflict in India today. Yet, the problem remains largely invisible and ignored. According to experts working with snakes, this is because it mostly affects rural communities in remote villages.
As wildlife photographer and biologist, Kedar Bhide, says: "Ask any rural/forest community about three problems or fears from the forest. Snakebite will feature in the first three every time."
It was with an aim of changing this that Jose Louies, founder of the website indiansnakes.org, launched his app Indiansnakes early this year. The app doesn't just help snakebite victims identify snakes and connect them with the nearest doctors in the area, it also works to change misconceptions about snakes. Simple and succinct, the app already has 5,000 users, most of whom are from rural India!
A member of the Wildlife Trust of India, Jose Louies had always had a fascination for snakes. Having rescued snakes even as a student, he decided to become a wildlife conservationist in 2003 after working for while in the IT sector. Realising that most Indians were petrified by snakes, venomous or not, Louies started a website that would increase awareness about snake bites and act as a free reference point for the diverse species of snakes inhabiting India.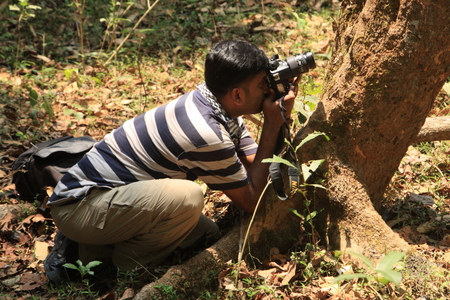 Initially, there were many who scoffed at Louies' idea but renowned herpetologist Romulus Whitaker (founder of the Guindy Snake Park in Chennai) supported and encouraged his vision. Initially, it was a major challenge for Louies to get people to share photos and descriptions. However, he soon found a like-minded partner in Vivek Sharma, a young zoology student from Jabalpur. Sharma is now the initiative's in-house expert, as is Shaleen Attre, who heads field-level projects.
With the team growing, Louies decided to leverage the power of social media to spread awareness about snakes and snakebites. Soon, a Facebook group was launched and that's when people really started getting interested in the work they were doing. Today, the group has 20,000 members who contribute with ideas, photos and information on healthy snake rescues.
---
You May Like: How a Determined Vet in Kaziranga Is Saving India's Orphan Animals
---
According to Louies, the biggest problem the initiative has faced in its journey has been educating people about treating snakebites. He strongly believes that it's only when awareness sets in that snakes won't be killed and human lives be saved. Even now, people in India visit snake charmers and quacks for snakebite treatment.
Out of the approximately 300 snakes found in India, only 10 to 15 can kill humans. Of that, only four are commonly found across the country and are responsible for a majority of snakebite deaths. These highly adaptable "big four" species are Russell's viper, Indian krait, spectacled cobra and saw-scaled viper. In fact, a large number of snakebites are non-venomous or only slightly venomous.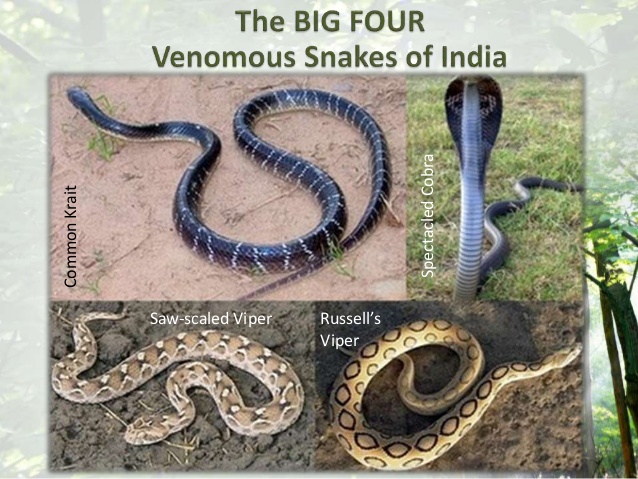 A lack of awareness about snakebites also means that few rural doctors know how to treat such wounds or administer antivenom. This is important because wrongly administering the antivenom serum can lead to anaphylactic shock, a life-threatening allergic reaction that can cause death.
Another issue is the availability of antivenom itself. Snake venom and its potency differs from species to species, and even between snakes of the same species between regions. For instance, herpetologists have found that if 2-3 vials of a certain antivenom is used to successfully treat snakebites in Tamil Nadu, more than 25 vials of the same serum are required to treat a similar bite in Gujarat. So, a hospital in Gujarat that stocks the same amount of antivenom as a hospital in Tamil Nadu would run out of stock faster.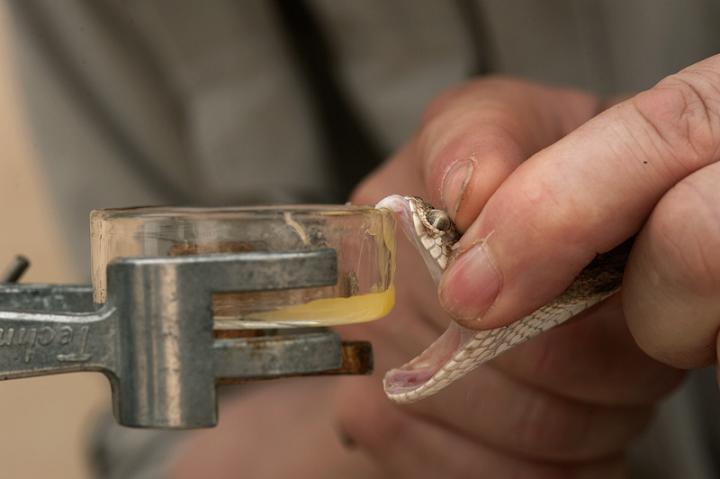 Also, in many ways, snakes have a critical role to play in the ecosystem. The elusive creatures, which have fascinated and frightened humans for thousands of years, prey on animals such as rats and mice, thus playing an important part in nature's pest control.
Apart from their role in checking rodent population, the venom of many species of snakes are used for preparation of life-saving drugs. Some species of snakes are ecological-indicators and presence of the species indicates undisturbed habitat. Along with the fear of venomous snakes, superstitions and myths are threatening all snakes, even critically endangered ones.
Keeping these factors in mind, Louies and his team have designed the Indiansnakes app as a searchable and portable field guide that covers everything about snakes in India, including scientific discoveries, on-ground workshops and field projects taking place.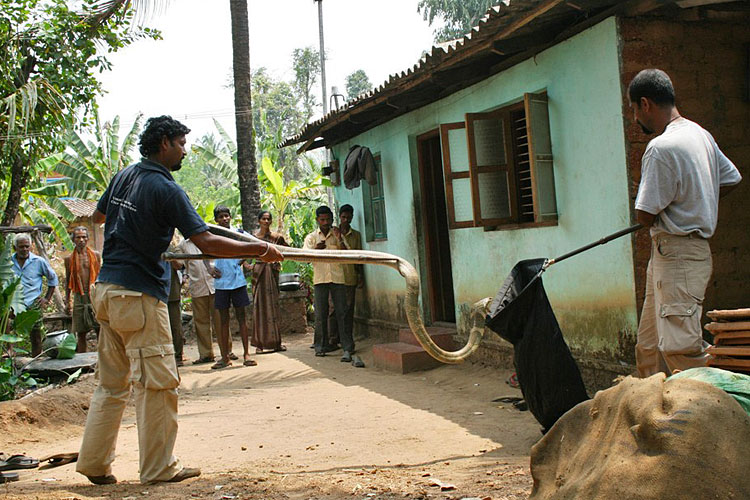 A WhatsApp group has also been created with experts from different states to identify snakes and connect the person with the nearest doctor in the area. A snake rescuers' map has also been put up on the site, enabling visitors to choose from 100-200 verified and trained rescuers who use proper equipment. To tackle the misconceptions
about snakes, the team has roped in cartoonist-conservationist Rohan Chakravarty to create a humorous yet informative series about various myths.
Louies and his team have also started a pilot project to reduce snake-bite deaths at the remote village of Pithora in Chattisgarh. This village sees more than 100 snakebite cases every year, making anti-venom availability a major issue.
As a part of the project, Indiansnakes has adopted the village health centre and connected it directly with Pune-based antivenom manufacturer Premium Serums and Vaccines Pvt Ltd. Local doctors have also been trained in snakebite treatment and a life-support system has been provided at the health centre.
Apart from this, local communities have also been made aware about taking precautions like avoiding sleeping on the floor, taking torches while going outside and storing food grains properly to keep rats away, whose presence attracts snakes. All this has resulted in the successful treatment of all snakebite victims who have come to the health centre – there has been no snakebite death in Pithora over two years! Following this, two more hospitals in the Mandla and Balaghat districts of Madhya Pradesh have been adopted by Indiansnakes.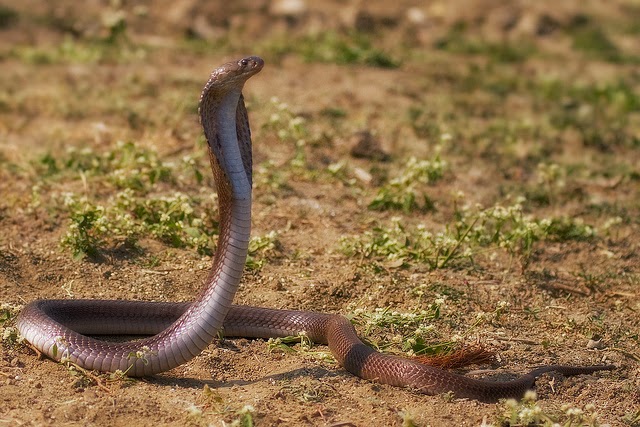 As Louies says, the snake-human conflict is not just a health problem, it is also an important conservation issues. As long as snakebites keep killing people, it will be difficult to convince people to save snakes. This makes it all the more important that simple, scientific and effective measures are taken to increase awareness. As can be seen from the successful implementation of Indiansnakes' pilot project, awareness can indeed save lives!
Contact Details:
Jose Louies
Phone Number: +91 9745003075
Email: jose@indiansnakes.org
Website: http://www.indiansnakes.org/
---
Also Read: Guardians of Gir: This All-Female Wildlife Rescue Team Is Unlike Any in the World
---