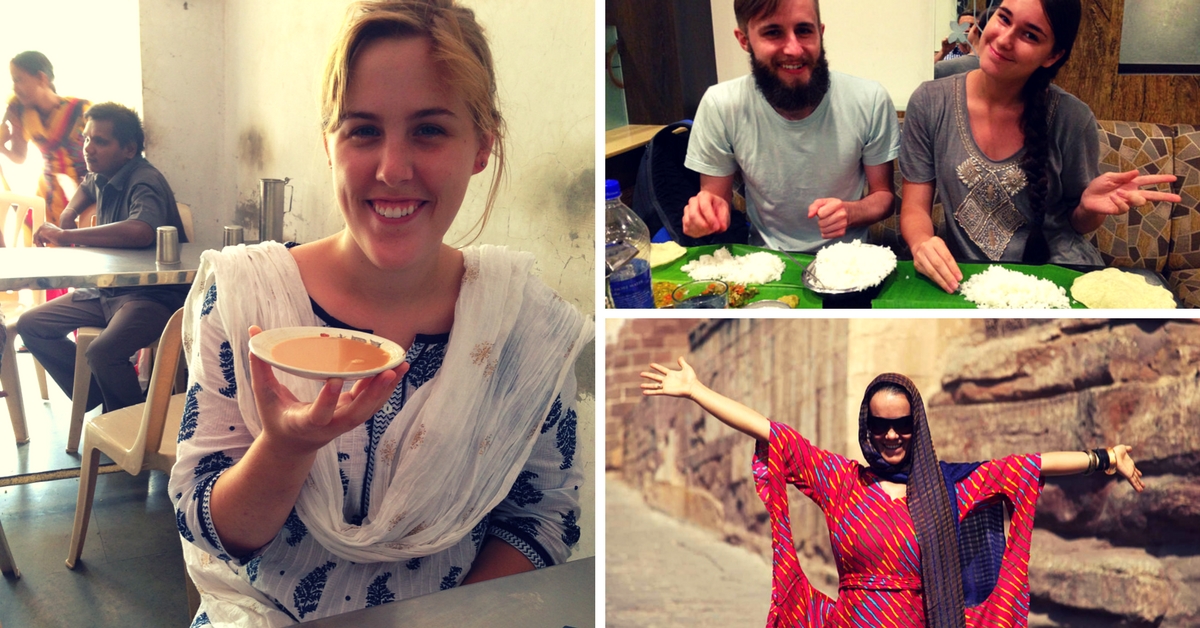 Many foreigners who visit India go back with cultural habits that they have picked up in India, long after their trip to the country has ended. Here's what a few of them have to say about it!
All countries have peculiar social customs and India is no exception. With over 1.2 billion people and a  plethora of languages, art forms , food and cultural customs, India can be a mind-boggling experience for people visiting from other countries. While many of them find India too colourful, too crowded, too diverse, too chaotic (basically too everything!), they also find it fascinating, unusual and riveting.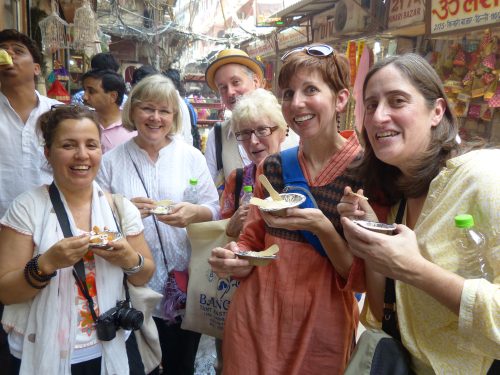 For some, the culture shock might prove a bit difficult to deal with but most go back with desi habits that they have picked up in India, long after their trip to the country has ended. Several Quora users and blog writers, who have travelled to India, have written wonderful anecdotes to answer the question – 'what habits did you learn in India that have stuck?'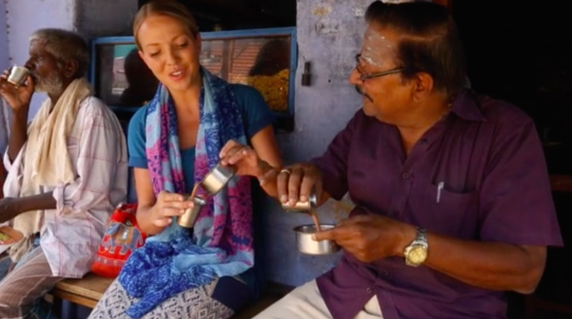 Here's a list of the 7 Indian habits that foreigners pick up after visiting India and love using even after returning to their own country.
1. Cooling tea in a saucer!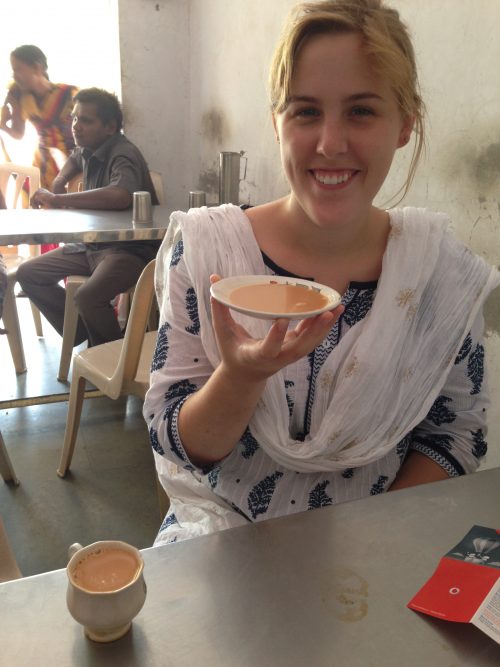 In India, chai is more than just a cup of tea to start the day – the thick sweet drink is an integral part of the rhythm of life.  A popular way of drinking chai (or coffee) in India is by serving it in a cup on a saucer. The hot tea is then poured by the drinker into the saucer and slurped down. After all, why waste time staring at your tea and waiting endlessly for it to cool down?
Says Sommer Shiels,
"Cooling my tea with a saucer! I would never, ever have considered this until India! I love it! While the rest of the world gets a burnt tongue I'm pouring my tea and cooling it in my saucer- I learned this in Gujarat from locals.

Back to my hot tea, I don't always use my saucer! Indians have the ingenious little metal design a little cup with a bowl-type utensil. No on else cools their tea like this! Such a simple yet clever little design."
2. Using your hands to dig into that sumptuous meal.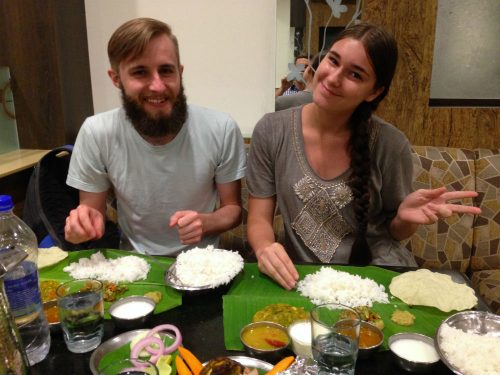 In India, there is an old saying, "Eating food with your hands feeds not only the body but also the mind and the spirit". Most tourists visiting India are taken aback by this quintessential Indian custom. However, on trying it themselves, they also agree that using hands while eating results in a cleaner plate and happier stomach.
Says Sommer Shiels,
"I got the strangest looks and even people turning away in disgust. I ate politely, using my hands properly and washed my hands and left.

As I left, I didn't feel embarrassed but happy in the knowledge that they were missing out! The point is, as I have continued to use my hands out of habit and because I enjoy it, I have received judgement from others…"
Says Rachel Rueckert,
"Few things were more satisfying than squishing dal and rice between my fingers. Eating with my hand instead of a fork made it easier to mix satisfying flavors without tasting any intrusive hints of metal."
3. Taking shoes off before entering someone's house.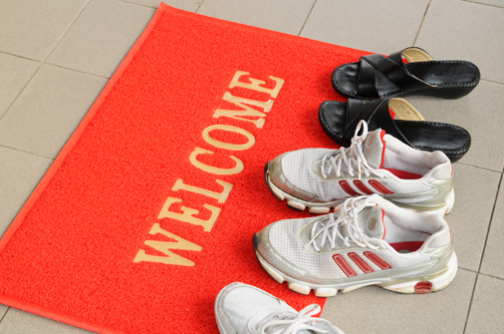 The custom of removing your shoes before entering a home is widely practiced in Indian homes. Foreigners, who have experienced this custom in India, often end up taking a liking to it.
Ben Wise says,
"I find this to be a wonderful habit. Not only because of cleanliness—who knows what I might have stepped on in the street—but also because it feels right. Some people find this strange, "You don't have to take your shoes off!"
---
Also Read: Smells Like Nostalgia: These Distinctly Indian Aromas Will Instantly Trigger Your Memories
---
4. Using toilets the 'Indian way'.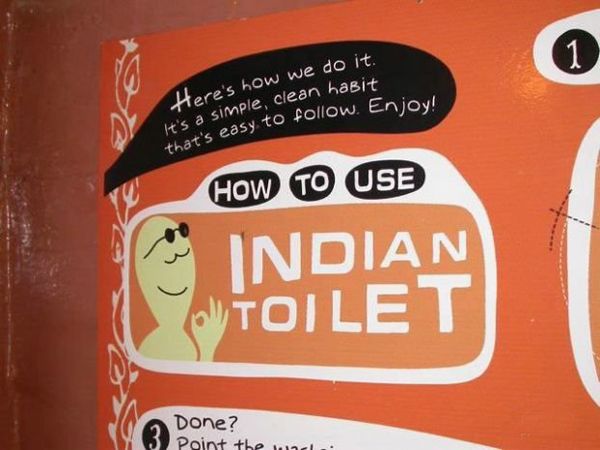 Ever since the first human being descended on the Earth, squatting has been the most natural posture to finish one's daily "business". Indian toilets, which require you to squat and use water (instead of toilet paper), have long been considered healthier than western commodes. Foreigners have often admitted that though they find it awkward and gross at first, they have learned to love it with time. Many of them have even said that it is definitely a better way to keep yourself clean and fresh.
Says Ben Wise,
"Speaking of intimate. I sit in the "Indian" fashion no matter where I am. Yes, even if it's a Western-style toilet. Even if it's in the US or Europe. I also secretly wish that the whole world adopted the "hygiene faucet" but alas, they are not ready yet… Toilet paper has everyone in its soft, papery grip."
In a Buzzfeed article, Ryan Broderick wrote
"You see, in India, most toilets have a hose-sort-of-looking thing attached that you're supposed to stick under your butt to wash yourself. In fact, most of India thinks toilet paper is actually sort of gross. The logic being, why wouldn't you wash your butt after you poop the same way you'd wash your hands after you poop? Why are a few simple plies of toilet paper sufficient enough to get your downstairs clean?

It's time the West embraced the butt hose. Our pants are full of microscopic shit particles and it's really weird. In 2017 we need to really mix things up, and I think a fundamental rethinking of how we take a shit is a great first step."
5. Answering people by moving head from side to side instead of nodding.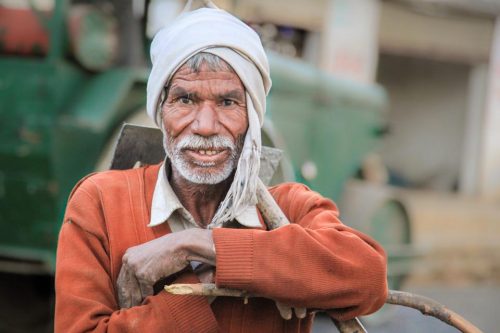 The peculiar Indian head shake, wobble, or bobble is the source of much confusion and wonderment among foreigners, especially the first time one is confronted with it. It looks like a cross between a nod and shake, but does it mean yes? Or does it mean no? Or even maybe?
However, once you discover the meaning of the head wobble and its many uses, what's really surprising is how infectious this gesture becomes. Anyone who's spent a considerable amount of time in India is likely to have caught themselves unconsciously wobbling their head. Even Indians who don't normally wobble their heads very much will automatically do so in response to another head wobble.
Says Sommer Shiels,
"I spent time with children at the end of my last India trip and I always end up copying actions of who I'm with so I've adopted this movement permanently. I think it's incredibly endearing.. maybe not when I do it, however I like when others do this!"
Says Ben Wise
"I wobble my head quite naturally while listening to others. Sometimes I do this at other people and they find it somewhat strange. It took me years to be able to [somehow] do this. Indians do it so naturally and gracefully—I love the movement and I suppose I adopted it along the way."
6. Wearing bright colours with elan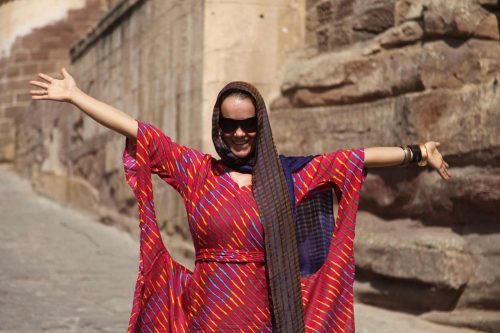 India has long been associated with colour thanks to its festivals, costumes and food. The love of colour extends to everyday life as well with people donning garments of every conceivable colour. Many foreigners, who generally hesitate in wearing bright colours back home, have acknowledged that they feel more confident and comfortable wearing brighter colours after a visit to India.
Says Rachel Rueckert,
"My favorite color is yellow, which isn't often flattering in US fashion. But in India I can wear a bright banana yellow salware kameeze with a matching sparkly dupatta and fit right in with the vivid saffron, indigo, purple, and lime-green saris women wear every day."
7. Jugaad. Because India's got talent!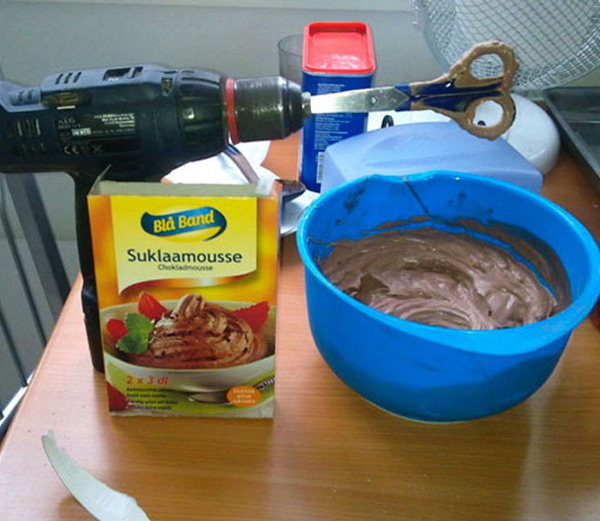 Jugaad is a colloquial Indian phrase used to describe the kind of ingenuity that enables Indians to manage the large and small challenges of everyday life. The essence of jugaad is to improvise, and to quickly and cheaply cobble a solution together from the materials you have at hand. From cutting costs at every turn to using old resources for new purposes, many visitors to India have taken inspiration from the concept of jugaad to get things done in their own life.
Says Ben Wise,
"I try to have things fixed. Jugaad, anybody? India has taught me that many times, when we believe something must be replaced, it can be fixed."
8. Words like aiyo! and accha?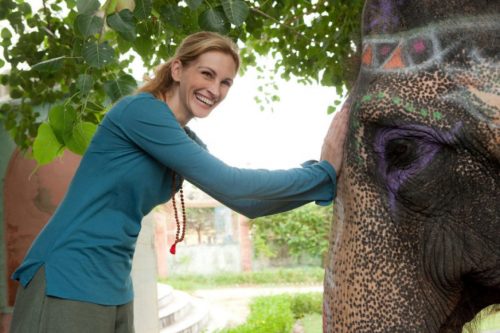 A versatile word that you'll hear used often and in a variety of different ways in India, 'achha' takes on a number of meanings, depending on the intonation it's given and where it's positioned in a sentence.  As for 'Aiyo!', according to the Oxford English dictionary, it is now also an English phrase! Easy and simple to use, foreigners visiting India find themselves using these terms pretty often in their daily lives.
Says Ben Wise ,
"I do this almost exclusively with my significant other and kids, but I say things like appadiya? or accha? when they say something interesting to me. Or thik hai. Or I say aiyooo! when something unfortunate happens."
---
You May Like: India on Their Minds – 12 Foreigners Who Are Making a Difference to Our Lives Here
---
We bring stories straight from the heart of India, to inspire millions and create a wave of impact. Our positive movement is growing bigger everyday, and we would love for you to join it.
Please contribute whatever you can, every little penny helps our team in bringing you more stories that support dreams and spread hope.