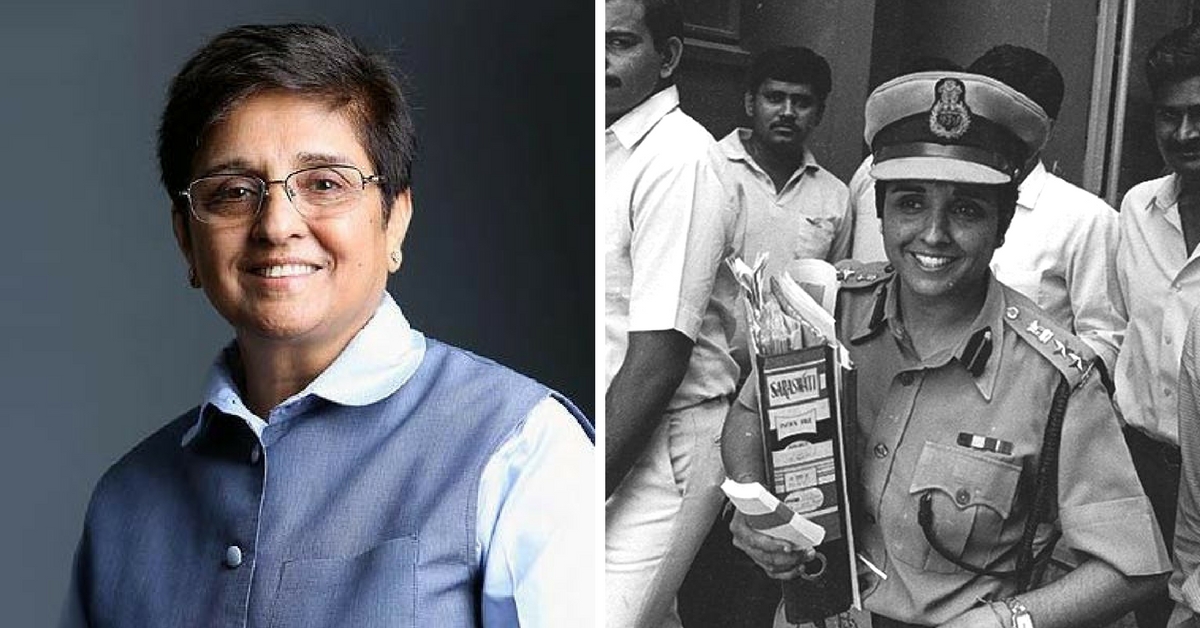 As the first and highest-ranking female officer in the national police force, Kiran Bedi earned a reputation for being tough yet innovative during her 35 years on the job. Currently using her administrative experience to transform Puducherry for the better, the fiery lady talked to TBI about her journey, her struggles, her views, and a lot more.
As organisations across the country observe International Anti-Corruption Day on December 9' it is time we celebrated ordinary Indians who chose to take a personal stand against corruption. One of them is Kiran Bedi, the former top cop who joined as India's first woman IPS officer in 1972 and served for 35 years before being appointed the Lieutenant Governor of Puducherry in 2016.
As the first and highest-ranking female officer in the national police force, Kiran Bedi earned a reputation for being tough yet innovative on the job. Her dedication and insistence on doing things 'right' during her 35 years of service have brought her accolades, notoriety, and plenty of transfers. Her efforts to prevent crime, reform prisons, end drug abuse, and support women's causes earned her a Ramon Magsaysay Award in 1994, the Asian equivalent of the Nobel Prize. Bedi also served as a police adviser to the UN Secretary General.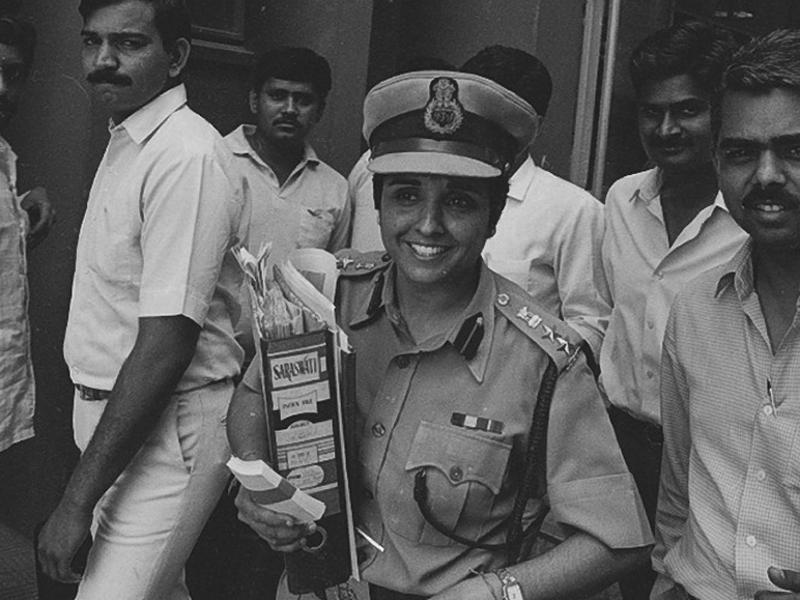 Even after retirement, Kiran Bedi continues to be one of India's most admired community leaders. An ardent supporter of social change and civic responsibility, she reaches out to more than 10,000 people daily through her two NGOs, Navjyoti and India Vision Foundation, which provide education, training, counseling and health care to the urban and rural poor.
A sports lover, an author, and recipient of the UN Medal for outstanding service, this Delhi University law graduate and PhD from IIT Delhi has a wide range of administrative experiences which she is currently using to transform Puducherry for the better. From clearing the garbage off the streets along with sanitation workers and supervising the cleaning of a canal to asking officials why bus stops are in such poor condition and ordering closure of shops that are encroaching on to public space, Bedi has emerged as the "people's governor" in Puducherry.
The Better India got a chance to talk to this fiery lady – about her journey, her struggles, her views, and a lot more. Here is an excerpt from the interview.
Q. As a youngster, you did it all – from thrashing eve-teasers to winning accolades in academics, from gaining fame as a promising tennis player to being 'the first girl in Amritsar to ride a Luna moped'. What inspired you during those days?
A: I think it was the very inspiring environment created by my parents at home. We were a nice large family of four sisters and we were all into tennis; always on the court. My upbringing was unfettered and my parents always encouraged me and gave me the freedom to follow my heart. So, the inspiration to do something was always there.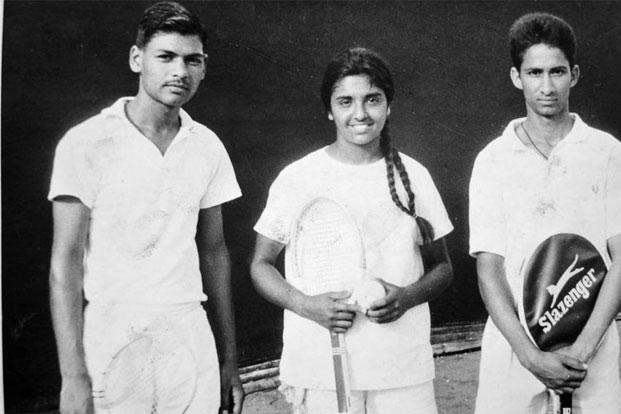 Q. You got a good rank in the UPSC exams. You could have chosen IAS. Why did you decide to join the police force? You were the first woman in India to do so.
A: When I was growing up, government was the agent of change: it was a developing country. What was important was to make a difference. As for why I chose IPS, the force that attracted me towards policing was my sensitivity to injustice and related issues. Moreover, I had been an NCC cadet since the age of 14. I was already into the system of uniform and I liked the organized, yet enjoyable life that came with it. So, I became a police officer to experience this joy every day.
Q. In your career, what were the challenges you faced as a women and what helped you get over them?
A: I encountered sexism even as a child – when I was a tennis player, we would get lesser expenses. The girls' finals would be on court four but the boys would always be on centre court. However, my parents had brought me up to take risks. They did not make a ship for the harbour; they made a ship for the sea. When I became an IPS officer, I left the society behind. I knew that I could not take approval from society for my decisions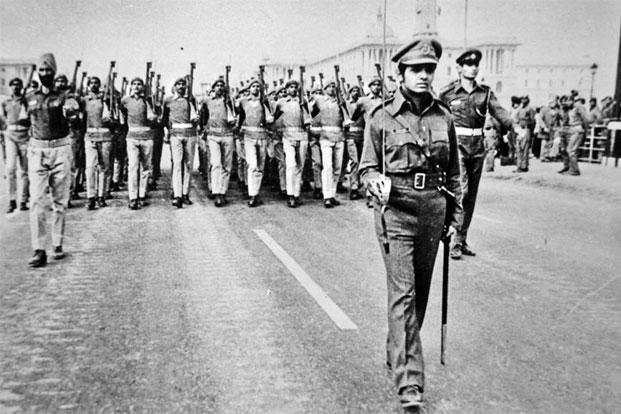 Also, I never looked at anything as a setback; I always bounced back. If there was something that was done to stop my growth or the optimum utilisation of my potential, I didn't let it happen and found other ways. A lot of my PhD work and my book-writing came from postings I didn't want. So, whenever there was an obstacle, I turned it into a stepping stone.
---
Also Read: In a Scathing Attack on Media's Sexist Double Standards, IPS Officer Takes down Regional Daily
---
Q. You managed one of India's toughest prisons — and used a new focus on prevention and education to turn it into a centre of learning and meditation. What was the motivation and purpose behind these reforms?
A: I had heard about the gang wars, prisoners running extortion centers from within the prisons, and tales of rampant corruption, violence and heart-rending tragedies at Tihar, Asia's biggest prison. But I was a soldier, duty-bound to take charge of this hellhole.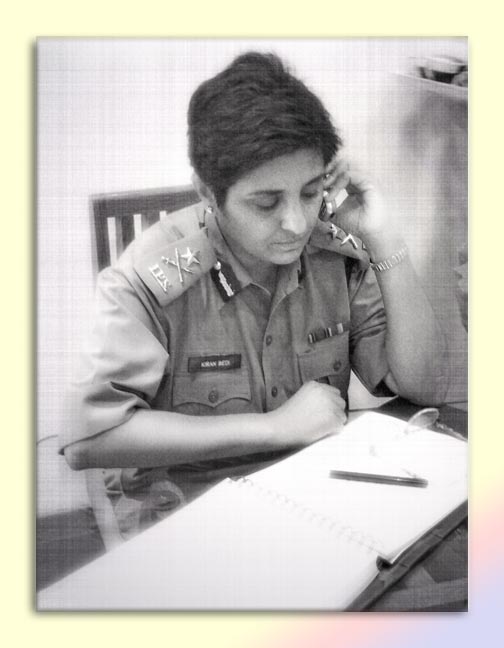 I realised that this was an opportunity for me to focus on the kind of work closest to my heart – reaching out to people in dire need, understanding their needs, addressing them; providing an environment which initiates introspection, where they choose to look within without being told to do so. To do this, I implemented the "3 Cs model" for prison management – collective, corrective and community-based prison management. Under this, meditation (1,000 inmates practiced vipassana together), yoga, music, arts and crafts, holistic medicine, care for children and education at all levels were introduced.
I believe that any prison can be reformed in a way that the prisoner educates himself, develops his skills, earns his wages, pays for his children's education and pay for his costs of living and this can be done through the public-private partnership. I think a model can be implemented where the prisoner pays for his imprisonment. Why should the society pay for him when he has committed a crime?
Q: In context of the Indian Police System, what reforms do you think are required immediately by the system?
A: Oh, there's plenty to do. It needs to be upside down. By upside down I mean that the constabulary needs to be fully attended to and worked on. That's the main base and foundation of the Indian Police. Also, we need to create a society that is not afraid of the protection force. The police should be a friend of the common man and should always be ready to help them.
---
---
Q:Q: Your views on the education system in India?
A: I believe there are four kinds of education — personal, professional, value-based and social. The only thing we seem to be imparting these days is professional education.Value-based education makes you a better person but social education makes you a better citizen. It teaches you to give back to the society.
To make complete human beings you must receive each of these four types of education. And it isn't difficult to impart this kind of education in our current system. All you need is teachers to be re-oriented and help create social leaders.
Q: Can you please tell us about the two organizations you work with?
A: The first one, Navjyoti India Foundation was incorporated in 1988. It reaches out thousands of marginalised sections of society, iin education, skills and self Reliance. The second one, India Vision Foundation focuses on education of prisoners children, skill training for rehabilitation and more.
Q. What are your thoughts about Puducherry? What needs to be done to achieve your vision for Puducherry?
A: My focus at the moment is to put Puducherry on the tourist map of India, as it is a great destination and deserves no less attention than Goa, or any other popular tourist spot in the country. I also want Puducherry to prosper in all fields, including women welfare, industry, agriculture, health and fisheries.
To do this, my priority will be an inclusive, bottom-up approach. I would like to make a constable and a school teacher feel that their contribution is important to the process of transforming Puducherry.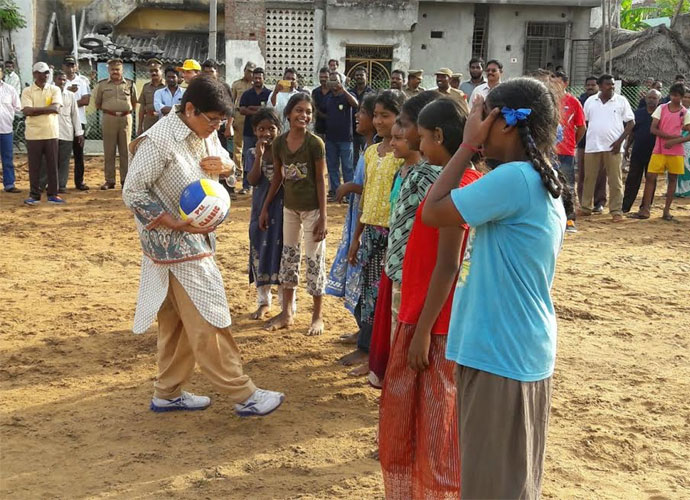 On a personal level, I don't consider being the Lt. Governor of Puducherry as power; to me it's a resource to deliver.
I am here to carry forward the current momentum of development in all areas with integrity, fairness and no false assurances.
Q: You are an inspiration to many. Who is your inspiration?
A: I have never had to look beyond my parents as my role models. When you are young, your parents light the spark and keep it alive. When you grow a little, books and teachers add to the spark. At a later stage of your life, you are left for yourself when you start lighting your own spark and then sharing it with others. That's how I see life. Hence, I would say that my spark was initiated by my parents.
Q: What are the qualities you admire in young Indians?
A: Most youngsters I've come across are better skilled and informed than their previous generations, healthier and aware of things around them. Their expectations are high and many of them persevere to do well. This is a generation that is confident and has set goals for themselves that they are impatient to achieve.
However, this generation must understand that responsibility is as important as growth. It is vital to give back and being responsible is important. You cannot just exercise your rights and get away without performing your responsibilities. Understand that it should not be about 'me' but rather 'us'.
Q: You have a very busy schedule. How do you de-stress yourself? What do you like doing in your free time?
A: A good sound sleep at night. To me, sound sleep with a morning meditative walk is the nutrition of the day. It gives you energy enough for the day and still leaves a reservoir. I also like reading spiritual books And since I enjoy doing whatever I do, my work doesn't stress me.
Q: Even after so many years, your enthusiasm to serve the public hasn't gone down. What keeps you going?
A: I believe in doing. And I will do as long as I want to do. I believe in contributing and using all the skills or energy that I have for a larger good. That's what my work has always stood for. I think it's also a great sense of gratitude for what I have that keeps me going. I want to do more. I want to share more. I want to create more. I want to give more.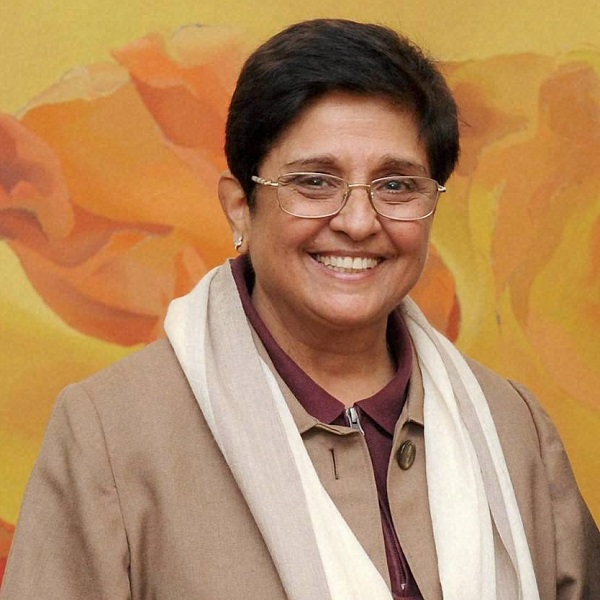 Q:When you look back at your journey, how do you feel? Is there anything you would like to do differently?
A: If I look at my journey, I would say that I have not wasted a day. It has been a life of huge personal achievements. Every day has been a preparation for the next day. There has never been a pressure of winning or losing, it is just about doing it the right way. It has been a journey for a better tomorrow. There are no conscious blunders. When you stay alert, why would you run into trouble?
Q: Your message to the young Indian woman?
First and foremost, don't keep sacrificing. Understand that you must learn to insist that your partner share the workload at home. And it is best that you clear this out right at the outset rather than being stuck in a situation you cannot get out of. Address the issues at the beginning itself.
Also, identify your insecurities and address them. Don't avoid doing something wondering what its consequences may be. Give it a thought, break it down and consider what really may happen rather than not do it at all.
Q. Your message for our readers?
Strengthen yourself from the inside and be secure in who you are. Become your own role model. Take inspiration from others, but do not attempt to copy them.
---
Also Read: 6 Things About Isha Pant – the Tough IPS Officer Played by Priyanka Chopra in Jai Gangaajal
---