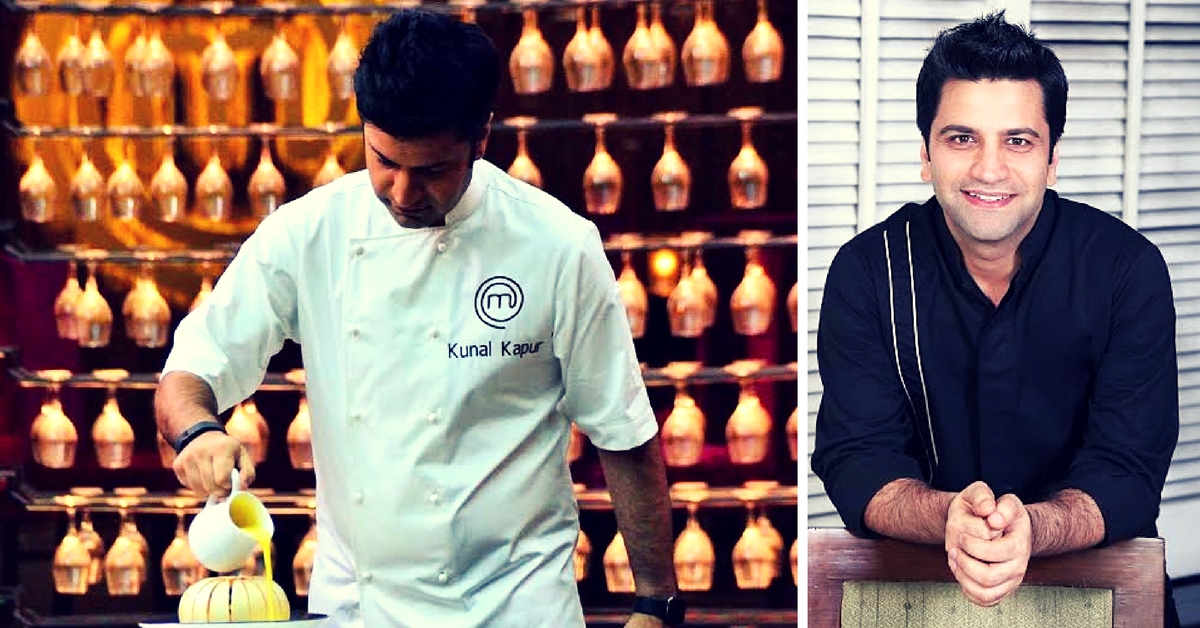 One of India's most-loved culinary stars, Chef Kunal Kapur is best known as the host and judge of the TV series MasterChef India Season 1, 2, 3 and 5. In a freewheeling discussion, the popular celebrity chef talked to The Better India about his life, his work and his love affair with food.
He may be endowed with the chocolate boy looks but Chef Kunal Kapur is the quintessential 'Kebab and Curry guy'. One of the most celebrated faces of Indian culinary world, the true blue Punjabi munda is best known as the host and judge of the TV series MasterChef India Season 1, 2, 3 and 5. He was also invited to judge the semi-final of Masterchef America Season 2 along with Chef Gordon Ramsey.
One of India's most loved culinary ambassadors, Chef Kunal is the co-owner of a new pan-Indian restaurant in Dubai, 'Patiala by Kunal Kapur'. Apart from this restaurant, Kunal has also hosted several TV shows like 'The Foodie, comes to America' and 'My Yellow Table'. Known for his finesse and unsurpassed knowledge of north Indian food, Chef Kunal also has two books – 'A Chef in Every Home' and 'Men Can't Cook' to his credit.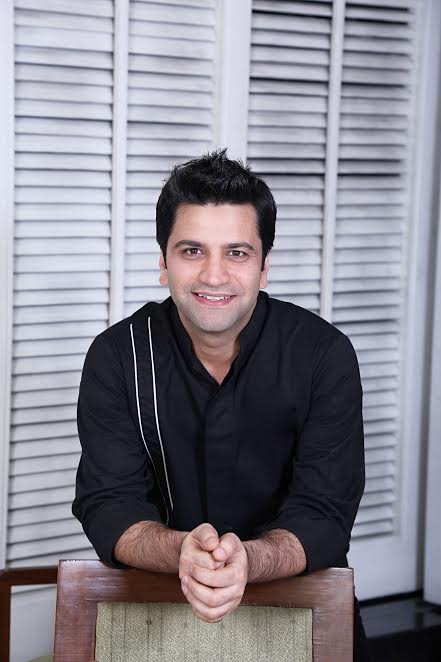 A recipient of the prestigious Sir Edmund Hillary Fellowship in the field of Food & Beverage by the Prime Minister of New Zealand, Chef Kunal is also in the Limca book of Records for creating India's largest chocolate tower.
In a freewheeling discussion, Celebrity Chef Kunal Kapur talked to The Better India about his life, his work and his love affair with food.
Q: How did your journey as a chef begin?
A: There was a point in life when I had to decide between commerce and something else. My father was a banker and dreamt of the same career for me. However, I soon realized that numbers were not my game. I got admission in Delhi University in Commerce but my heart was just not into it. I knew this was not what I wanted to do but had no clue about what is it that I wanted to do.
A friend of mine wanted to pursue hotel management at Institute of Hotel Management, Chandigarh, so I decided to join him. Soon, I realized that it was a really tough industry. However, having rebelled once already, I couldn't really quit and go back to my dad. So I decided to treat the course as a 3-year vacation and then see. Those years at IHM changed my life forever. As it happened, eventually I realised that I loved cooking and that I wanted to be a chef.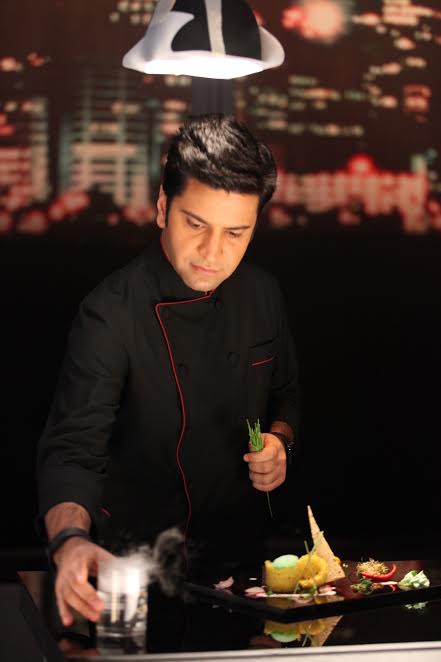 The first couple of years in my career was all about rigorous training and spending time in the kitchen. I remember that the least that I worked on any given day in the kitchen was 12 hours. When I look back now, I find myself fortunate to have undergone that kind of training under the best in the industry. As such, I truly believe that learning from experience is the best learning a chef can get. Even now, when I travel, I make time to learn from home chefs.
Q: What were the challenges you had to face during your days as a struggling chef?
A: Food as a skill requires time and patience. Sometimes one runs out of both as trends change too quickly. So, the biggest challenge was to keep myself updated with what was new and happening. And not just keeping myself updated but also adapting to the change itself. Each year was marked by a certain food trend and by the time I built my grasp on it, another new one would come up. However, over the years, travelling and sharing experiences with other budding chefs helped me gain an in-depth understanding of trends and allowed me to stay ahead of the curve.
Q: How would you describe your style of cooking?
A: While simple home cooked food with a burst of unique flavours is my forte, I also like experimenting with ingredients to create unique taste experiences.
Q: People love your food, but when it comes to taste, whose opinion do you trust the most and why?
A: My first lessons in cooking were given by my father in our home kitchen – on Sundays, I used to be in-charge of stirring and mixing while my father would share his knowledge of the ingredients and the technique the dish required. Even now, he cooks limited dishes but they are made extremely well. He has taught me the basics on food and so when it comes on taste, I trust him the most.
Q: What are the best and worst things about being a chef?
A: Being a professional chef can be fun if it is your passion because creativity is usually encouraged in this field. One of the best things about being a chef is the opportunity to learn and gain experience as you grow. Another thing I love? I get to eat the best food in the world all the time!
One of the most important cons of being a professional chef is the fact that spending long hours, standing and working, in the kitchen can be stressful. Also, the food industry is demanding and can eat up on one's personal time/family time.
Q: Any culinary disaster you remember as having taught you a lot?
A: One of the biggest disasters that happened with me was during my training days at the Taj Group of Hotels. Once, during a tasting session of all the kitchen trainees of the batch, I prepared a three course meal for the corporate chef. When I served my first dish – 'dahi ka shorba' – he looked at me furiously. Then, he yelled at me and stormed off to his office. Shaken, I could not understand my mistake.
Then a senior guy from the banquet pointed out that I had not given him a spoon with my dish. That day, I was very upset and could not understand that why not serving a spoon along was such a big deal? But as my time passed in the kitchens, I realized that no matter how good is your dish, if you don't serve it right then it's of no use.
When I got my first restaurant as a chef, I ensured I spent quality time in the restaurant as well, and not just the kitchen, to interact with guests. This way I knew firsthand what was happening to the food that I was sending from my kitchen and what my guests wanted. This strategy helped me become one of the most popular chefs with managers and patrons alike. I cannot thank Chef Arvind Saraswat enough for teaching me that.
Q: You have been associated with MasterChef India since its inception. How has the experience been and what does it mean to you?
A: MasterChef India is my second home. I have associated with it since its inception in India and I am back after a season's break for season 5. This show is not just a show, it has revolutionised the food economy of India. Besides getting respect for home cooks & professional chefs, MasterChef India also brings out the best of cooking and cuisines in India and I am happy to play a part in that.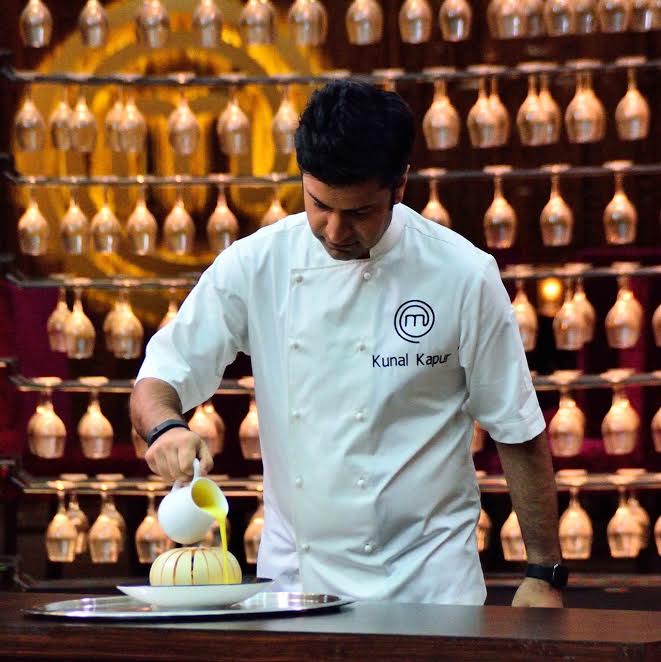 Q: Apart from cooking food, what is that one thing you love to do?
A: I'm a big movie buff. I also love traveling and exploring new places. On a typical day off, I like to cook for my friends. I also love spending time with my little one.
Q: What is your signature dish?
My signature dish is Haleem Kebab. A dish that I always enjoying cooking, it has always stood out and has been appreciated by all who have tried it.
Q: What is your favourite meal and what food do you crave the most?
A: I love desserts. I am a chocolate addict and always crave the most. I can skip my meals, but not dessert ! As for my favourite meal, it has to be the karela subzi cooked by my mom.
Q: Which is your favourite cuisine and which is the next cuisine you are excited about learning?
A: I love home cooked Indian food and feel that it is the best for me. Right now, I am quite keen on learning the varied cuisines of the northeast India, especially the fermented food they make.
Q: Which ingredient do you most like experimenting with in the kitchen?
A: Garlic and chocolate! Garlic has a very earthy and comfortable flavor. I have noticed that whichever food has a nice garlic flavor to it is always a hit among people. The usage of garlic is such that it always creates the 'wow' factor in any dish. And chocolate because I was born with the biggest sweet tooth ever!
---
You May Like: What is it Like to Cook for the President of India? The Power Chef at Rashtrapati Bhawan Spills the Beans
---
Q: One food or dish that completely took you by surprise?
A: Truffles! They stink! Well, that's what I thought when I first smelled them. For the longest time, I could not understand their use. I first learnt how to use them when I met an Italian chef who made an incredible risotto with truffles. Other than being a surprise, it was also a learning lesson for me as in the dish, we just used the strong smell of the ingredient to turn it into such a lovely dish.
Q: What is that one ingredient you consider basic in any kitchen — the one thing that can transform a bland meal into a banquet?
A: That ingredient is not in your spice box. That is something that you carry in your heart as a chef, it's called 'right attitude'.
Q: Which is your favourite place to eat in India?
A: No question about this one – Amritsar. In Amritsar, food is still very honest, fresh and pure. The best of food in Amritsar is on the streets made with pure ghee and oodles of love. The humble way they serve the food adds to the flavour too. I also love food from Tamil Nadu and coastal Kerala. I love to cook and eat seafood and these places makes the best seafood in India.
Q: What, according to you, is the next big thing in India's food scene?
A: Experimental food that promises a quirky experience and fun dining is rapidly gaining popularity in India. This year, I think going seasonal and combining regional flavours with international taste will become more popular. I also foresee restaurants using locally available produce and merging that with international techniques of cooking, to produce fresh flavours in a new fun avataar.
Q: You are an inspiration to many, but who is your role model and why?
A: Chef Sanjeev Kapoor is my biggest inspiration. Kudos to him for what he has done! He is the guy who started the revolution for Indian chefs. Personally, we have a great chemistry and I love it when he shares his knowledge on food. It is always so well researched!
---
You May Like: EXCLUSIVE: From Corporate Warriors to India's Favourite Foodies – The Journey of Rocky and Mayur
---
Q. Which is the one award, recognition or achievement that's close to your heart and why?
A: All of them are extremely special to me as I have received them at various stages of my career. Other than being an immense honour to receive them, these awards have always motivated me to do more. That said, the high point of my life was when I received the award for the Best Chefs in India by National Weekly Magazine – India Today and when Indian culinary maestro, Jiggs Kalra, titled me as "the next big guy in kebabs and curries in India" at the start of my  career!
Q: You have often been tagged among the best-looking chefs in the country. How do you deal with all the attention?
A: (Laughs) Oh, I didn't know that! Jokes apart, it feels great that people look up to you for something. We are what we eat and it shows. However, my idea of good looks is having a good fitness level. In my profession, it's very easy to put on weight but I try to keep a check and balance on my health by working out. So, I guess I'd like to thank my fitness regime for all the attention.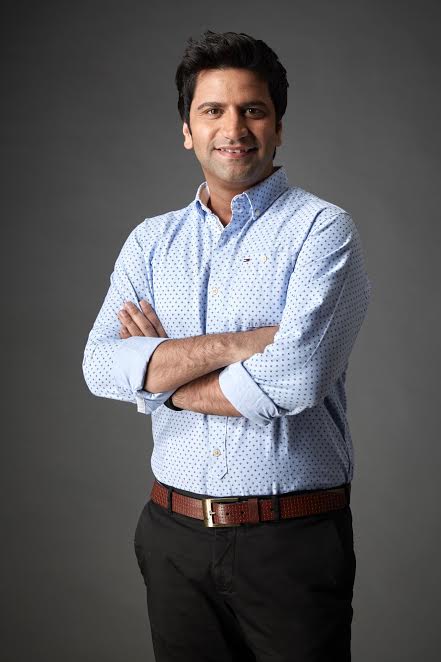 Q: Do you think India offers ample opportunities to people who want to become chefs?
In a country of a billion people, there are ample opportunities for everyone to grow and thrive. This includes chefs and we can see this across platforms and geographies. I personally feel that not only in India but out of India as well, there are plenty of opportunities for people who want to pursue cooking as their career.
Q: You are the brand ambassador for United Ways Delhi. Can you tell us more about the work you do with them?
A: With United Ways Delhi, my endeavour is to train underprivileged youth in food preparation, equip them with the right kitchen skills and help them becoming small-scale food entrepreneurs. The idea is to place them back in the society with a self-sustainable means of employment. I also works with NASVI (National Association of Street Vendors of India) to improve the lives of the food hawkers as well as the quality and hygiene of the food they serve.
Q: What are your plans for the near future?
A: I want to take the diversity and uniqueness of our country and its cuisine to the different parts of the country and the world. I also want to encourage more people to cook, make new discoveries and embark on a path to newer flavours, methods and preparations.
My dream is to make detailed information about Indian food accessible to all. For this, in the coming 5 years, I want to put together a team of food enthusiasts who will research the food, the ingredients and the culinary culture of our country. My dream is to have as much information about our Indian food as possible which I can make accessible to all.
Q: Any message for aspiring chefs and amateur cooks?
A: Go ahead try and make mistakes. They will be your best teacher. Also, remember to learn as much as you can at the beginning of your careers as building a strong base is what will take you places.
We bring stories straight from the heart of India, to inspire millions and create a wave of impact. Our positive movement is growing bigger everyday, and we would love for you to join it.
Please contribute whatever you can, every little penny helps our team in bringing you more stories that support dreams and spread hope.
Tell Us More