It's time to take a closer look at what's on our platter, where it comes from and what we are feeding our families. And that is exactly what six families in Noida did. Worried that the food their children were eating was laden with chemicals, they decided to take up organic farming to source farm fresh vegetables for themselves !
A healthy diet begins with lots of fruits and vegetables, but some of the shiny, 'perfect looking' veggies available in the market may not good for your health after all. A study by the Food Safety and Standards Authority of India under the Union agriculture ministry threw up some unpalatable facts – vegetables and fruits on sale in the market may contain startling amounts of harmful chemicals. This is a result of the fact that, over the years, conventional farmers have been increasingly spraying synthetic pesticides on crops to kill insects and waxing the harvested produce to increase their shelf life.
It's time to take a closer look at what's on our platter, where it comes from and what we are feeding our families. And that is exactly what six families in Noida did. Worried that the food their children were eating was laden with pesticides, chemicals and fertilizers, they decided to take up organic farming to source farm fresh vegetables for themselves !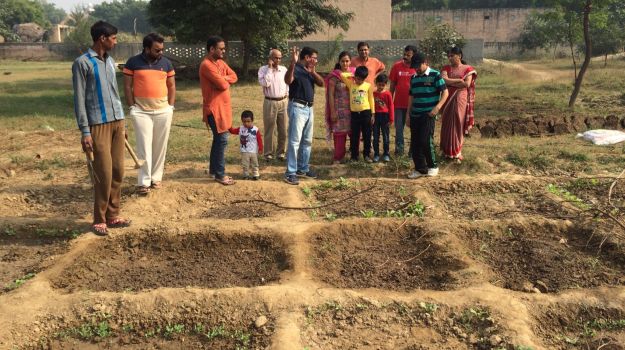 It all started in August 2015 when Ramneesh Tangri, a civil engineer and animal lover, met Nandini Diesh, a corporate lawyer with a passion for farming. Both their families had been exploring different organic food options available in the market since a long time. They tried everything, from online options to local farmers but were unable to find a source they could trust to be completely organic. So, they decided to try their hand at organic farming.
---
You May Like: How a Young Couple from Delhi Left City Life behind to Become Full-Time Organic Farmers in Mysore
---
In an interview to Hindustan Times, Nandini said,
"My family has been using organic food since a long time because lately, farmers have started using excessive pesticides and chemicals. Later, I learnt that even organic food lacks nutritious value because producers follow wrong farming practices, so I decided to form a group and do farming on my own."
An avid organic food enthusiast, Nandini had attended a five-day farming course at an agricultural institute in Noida as well as a three-day course at Kitchen Garden Association of India. For a few years, she had also been growing vegetables at a small garden patch at home. Ramneesh, on the other hand, had been running a gaushala for rescued cows.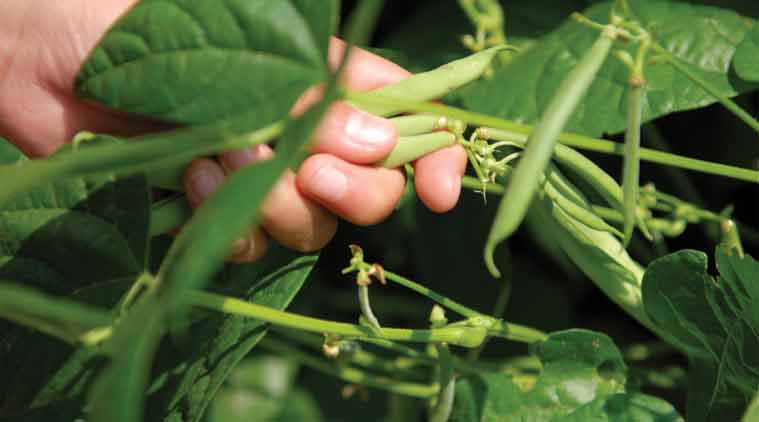 Combining their expertise, Nandini and Ramneesh decided to start with a cow-centric farming model inspired by Subhash Palekar, an Indian agriculturist. They were joined by Dinesh Sharma, Vijay Bhasin, Rudra Mahapatra and Amit Rana – entrepreneurs and IT professionals who all residents in Noida's Jal Vayu Vihar.
Initially, it was tough to get their project up and running as it was difficult to generate sufficient funds to buy agricultural land in and around Noida. As a solution, they decided to take land on lease rather than buying it. Together, they found the perfect piece of farmland at Khedi Bhanauta Village in Greater Noida owned by a local green activist, Vikrant Tongad.
In a effort to encourage others to take up similar eco-friendly initiatives, Tongad offered land at a cheap rate to the group of budding farmers. Grabbing the opportunity, the group took 4,000 sq metres of land on lease on a rent of Rs 12,000 per year in a small village which was just 25 kilometres away from Noida's Jal Vayu Vihar.
Along with their families, the six started farming for the first time in October 2015. Each of them made it a point to devote at least one to two days every week at the farm, working to grow organic pulses, potato, onion, cauliflower and peas among other items. On the weekends, their children joined in too, helping do everything, from composting and ploughing to harvesting and removing weeds from the land.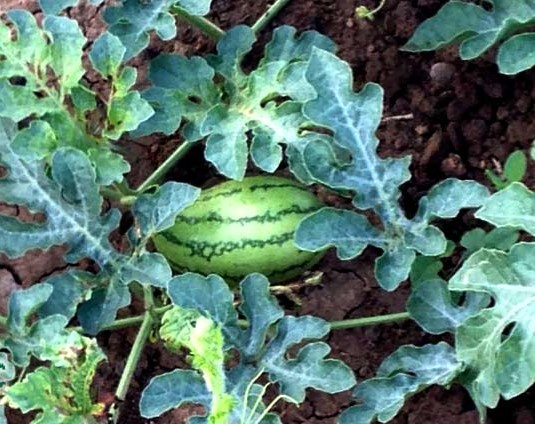 Nandini, who is also joint secretary of Noida's floriculture society, says that they only use indigenous varieties of seeds as they have a higher level of nutrition and a 99-100% germination rate unlike hybrid seeds. Bought from Nimai Garden in Bangalore, these seeds are created when pollination happens through natural mechanisms whereas for hybrid seeds the pollen of two different species or varieties is crossed by human intervention. They then soak the seeds in a mixture of cow's urine, calcium and other essential plant elements which increases the probability of germination to 95%.
Then, instead of just scattering the seeds across the field, the group sows the seeds in squares of 1 meter each. In order to prevent water loss due to evaporation caused by heat, they mulch the soil – the top soil is covered by a layer of dry leaves to help the soil retains its moisture. This lets them water the field only once in a month instead of every 15 days.
Inspired from the principles of permaculture (a self-sufficient and sustainable agricultural system), the group makes natural fertilizers using locally sourced, indigenous ingredients. To make the dry manure, they add gram flour and jaggery to cow's urine and dung along with a handful of soil. The liquid fertilizer is made by altering the proportions of cow dung and urine.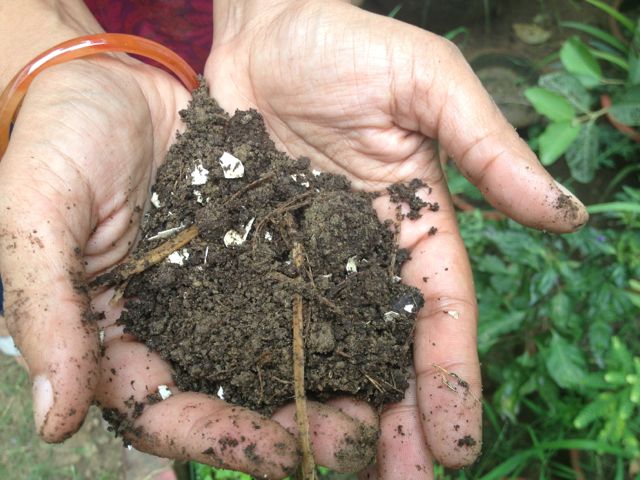 They also grow only seasonal crops, practise rain water harvesting and use natural pesticides to keeps insects away from crop. For instance,there are two common types of natural pesticides that they use – one by mixing cow's urine with neem leaves and the other by mixing ingredients like garlic, green chillies and tobacco. As the group says, letting nature do its work may be slow initially but in the long run, it helps you reap long lasting benefits.
Right now, the group is sticking to farming using traditional tools of organic farming, but one member, Amit Rana, feels that organic farming can also be done with the use of modern technology. He says,
"While we have adopted organic farming at this farm, its not practical to ploughing land on our own using bulls. We should use tractors or modern tilling machines and use drip irrigation to save time."
However, even with the hard work involved in organic farming, the group unanimously agrees that all the toil involved is worth it as they get fresh, nutritious vegetables to cook at home. Happy that their little farm produces enough for their requirements, the group has no plans to commercialise their project but are looking forward to improve the way they eat, grow and garden.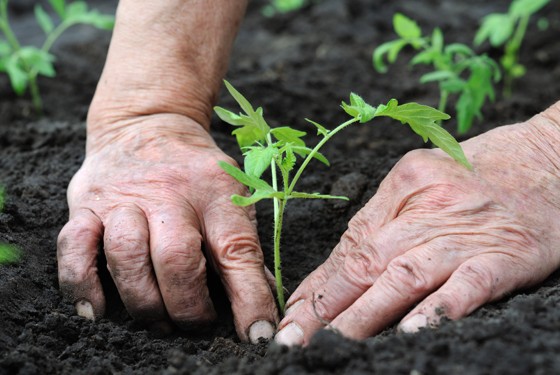 Many of the group's friends have evinced an interest in joining their project and they are planning to get diversify into more crops like beans, gourds, rice, maize, lentils, peanuts, cucumber, pumpkin and fruits like watermelon, lemons, oranges, litchi , pomegranate etc. They also have plans to expand the project and encourage interested individuals to visit the farm and learn farming for free.
The successful manner in which these like-minded families have adopted alternative farming methods, especially techniques borrowed from ancestral knowledge but supported by science, shows that people from all walks of life can easily learn practical and hands-on gardening skills. As more Indians feel the need to eat healthy food, especially with cancer and other chronic illnesses being linked to the excessive use of pesticides in agricultural production, this story can serves as a model example for families looking to farm together.
For more information on this initiative, here are the Facebook pages of Ramneesh Tangri and Nandini Diesh.
---
Also Read: In a First for North India, Organic Farming Enthusiast Sets Up Aquaponic Farm in Gurugram
---