---
In the MY STORY section, we present some of the most compelling and pertinent stories and experiences shared with us by our readers. Do you have something to share? Write to us: contact@thebetterindia.com with "MY STORY" in the subject line.
---
The most inclusive party thrown in Bangalore this month was also the most political and courageous one.
It had the audacity to argue that people are people and love is love and that cannot and should not be discriminated against.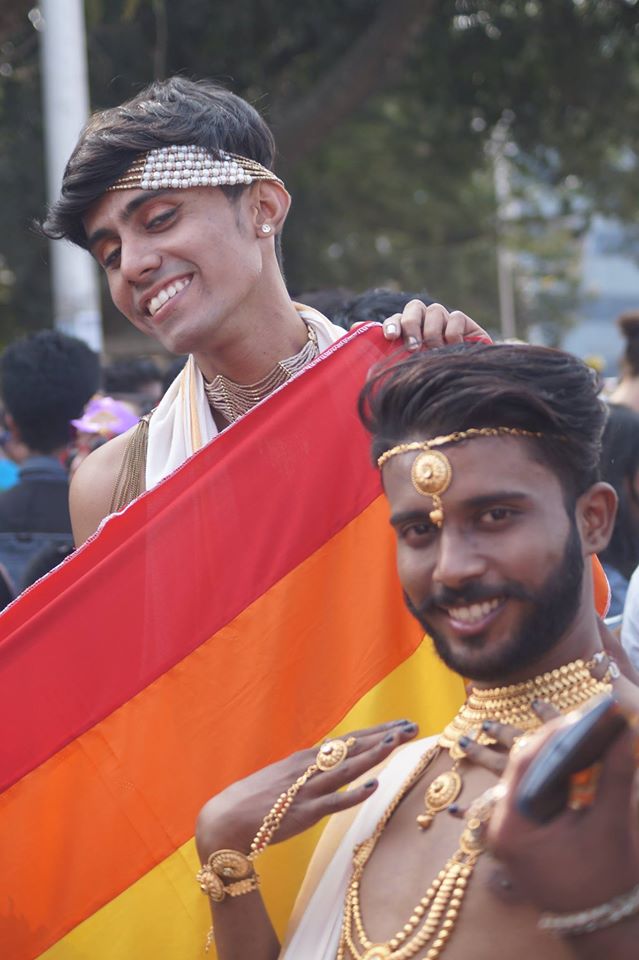 Given the love, the laughter and the music, you almost forgot that the Namma Pride march, which found hundreds of Bangaloreans take to the streets over the weekend, was about fighting for the rights of the LGBTQ community in India.You almost forgot that we still live in a society that has not accepted (let alone embraced) homosexuality. You almost forgot that there are still millions of homosexual and transgender people living in the closet due to fear of outright rejection and even violence from loved ones. You almost forgot that the Indian government in 2016 noticeably abstained from voting on a UNHRC resolution, which called for the institution of an office with an LGBTQ Independent Expert to prevent crimes against the community.
You almost forgot the tyrannical threat of Section 377 of the Indian Penal Code, looming over decent Indians, who simply want the freedom and dignity to lead their lives authentically.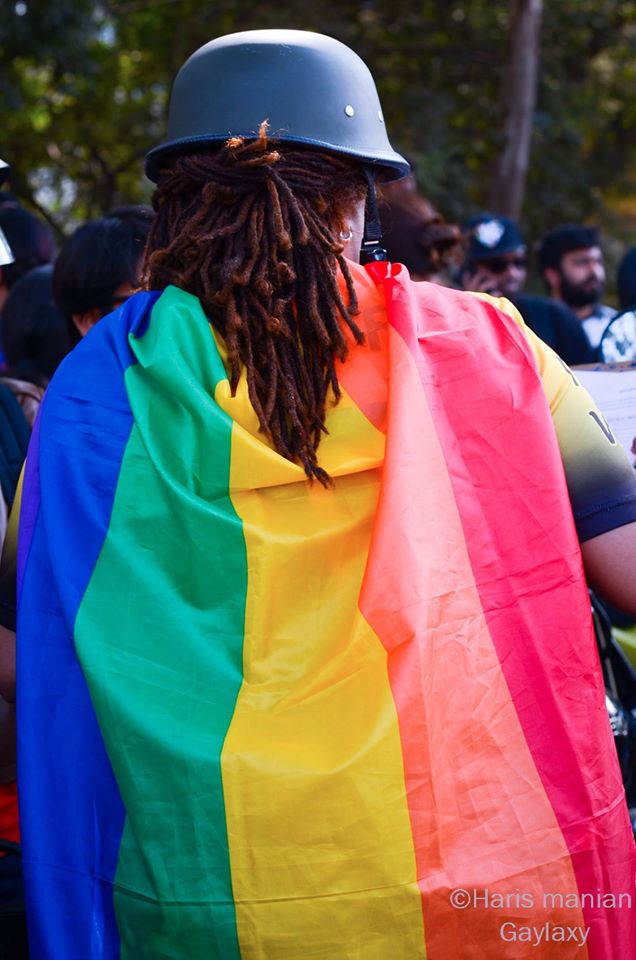 The march was about celebrating inclusion. It was about celebrating human beings of all genders and all sexual orientations and it was also about standing up to prejudice and bias. What better way to do it than with music and dance? It was an explosion of colours with several women carrying pride flags and many men looking resplendent in sarees. There was a lot of hugging; a lot of selfies were taken; and there was a lot of love. There was unconditional acceptance. It felt safe.
"5,6,7,8; don't assume your kids are straight"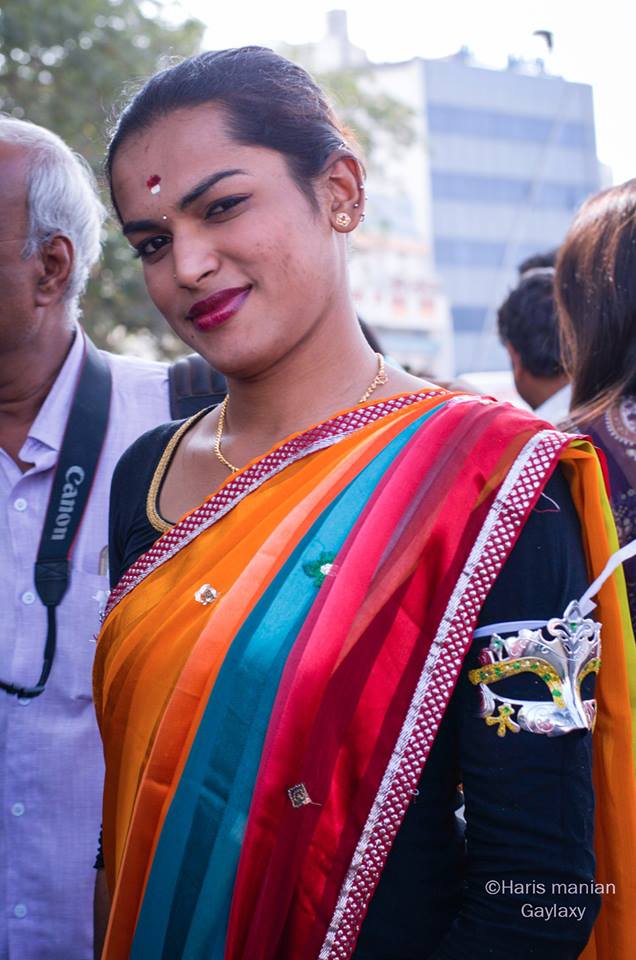 Growing up, I was no stranger to homophobia given that I was homophobic myself. A friend once told me that I needed to stop watching or talking about football because people might think I was a lesbian. At that time, I was genuinely scared that someone would think I was gay. I was so repulsed by the idea that I would slip into any conversation regarding football that I liked men (not so casually mentioning a crush on a random male football player used to be my not-so-smooth move). I am ashamed to admit now that it took me a long time to recognize my own bigoted and harmful ideas, and I could finally start my work on setting them straight (pun intended).
"My body, my rights"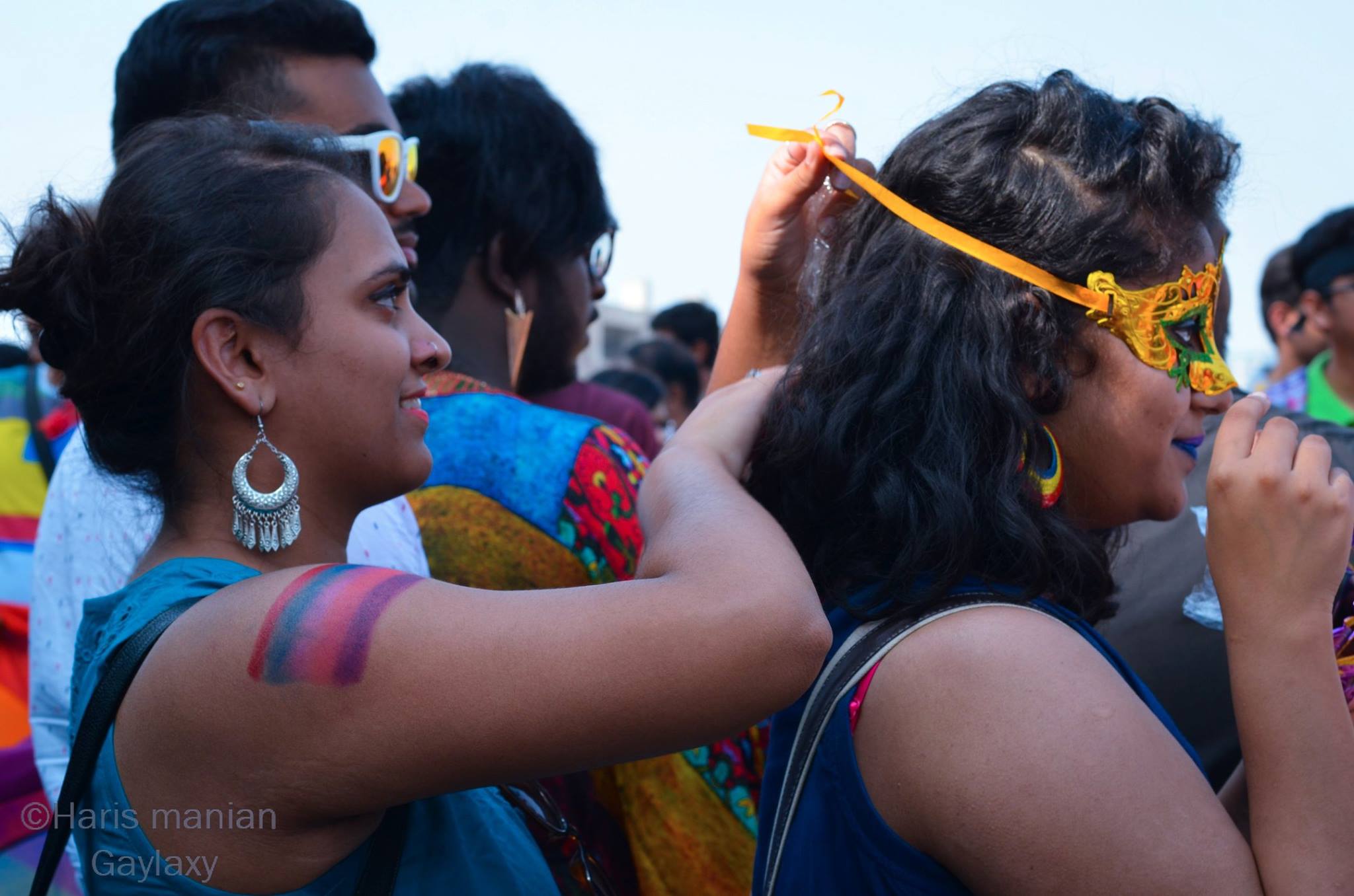 But how do you fight deep seated prejudice in a society where the fear of the "other" has been woven into its very fabric of existence? What happens when the task ahead is fraught with challenges, some so big that you fear that they might feel insurmountable? What happens when you are no longer sure if love trumps hate?
Last weekend, hundreds of Bangaloreans marched together schooling the rest of us in the importance of hope. Hope that one day everyone regardless of their sexual orientation, gender or race, gets to be honest about their own selves without fear of persecution or prejudice. Hope that world will come to embrace that love is love and people are people.
"We shall overcome"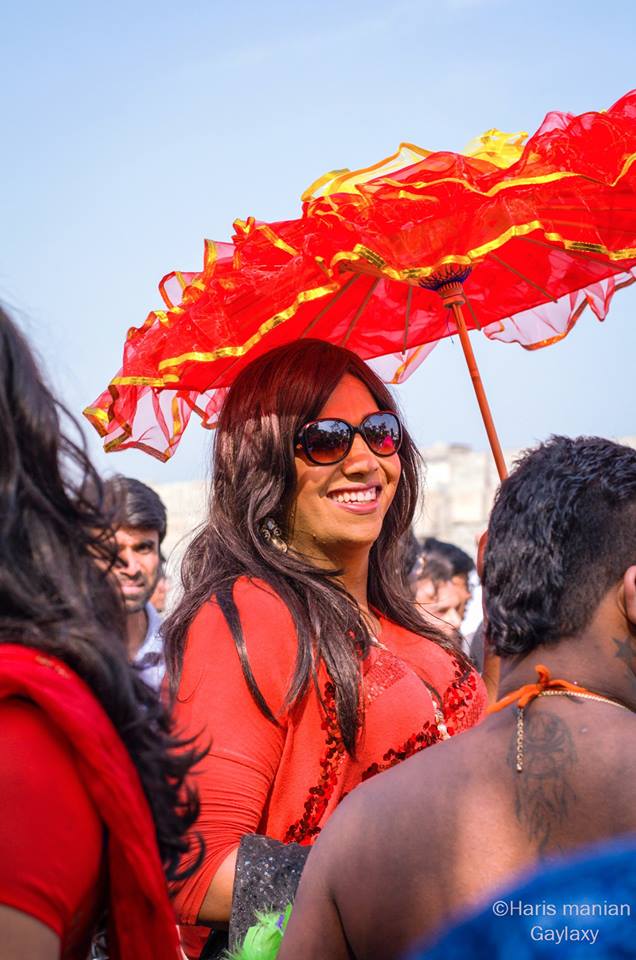 There was a moment during the march when everyone spontaneously burst out singing, Hum Honge Kamyab. One of the men marching ahead of my friend and I, turned around and asked us what the song was about. Apparently, he had somehow reached adulthood without having ever listened to the one song that has haunted every Independence Day celebration in Indian schools for decades now. Taken aback at first, my friend smiled and translated the first verse for him – we shall overcome.
That's it. Right there is the message.
We shall overcome.
(Written by Aishwariya Subramanian)
Like this story? Or have something to share? Write to us: contact@thebetterindia.com, or connect with us on Facebook and Twitter.
NEW: Click here to get positive news on WhatsApp!