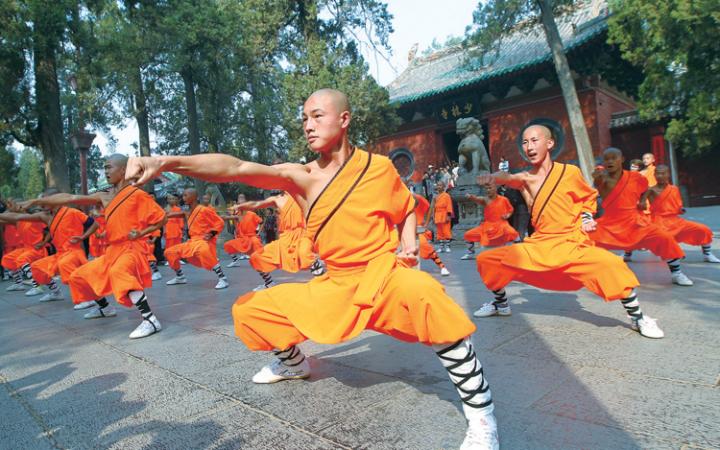 One of China's most important pilgrimage destinations, the Shaolin Temple was founded in 495 AD by the monk Buddhabhadra, who had traveled from India to China. Centuries later, a few young Indians are keeping the ancient connection of India to Shaolin alive.
Established more than 1,500 years ago and home to some 3,000 monks, the Shaolin Monastery lies nestled in the misty, mountainous jungles of central China.  One of China's most important pilgrimage destinations, this world famous monastery is renowned for its age-old tradition of practicing both Zen Buddhism and martial arts.
The Shaolin Temple – a picturesque compound of prayer halls, tree-dabbled courtyards, and Buddhist shrines set against a lush mountainside – was founded in 495 AD by the monk Buddhabhadra, who had traveled from India to China. Centuries later, two Indians are keeping the connection of India to Shaolin alive.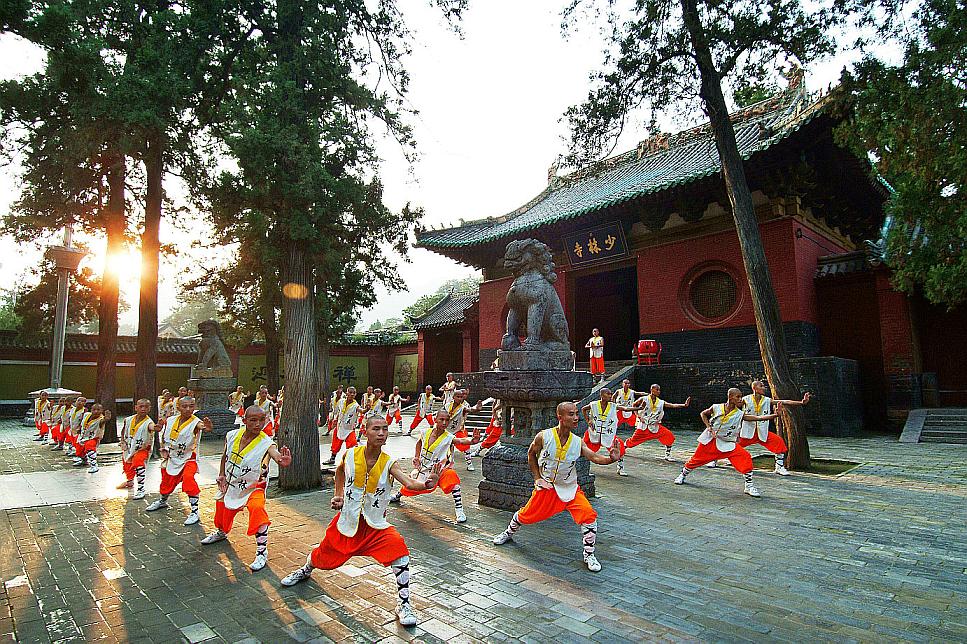 Diya Chalwad, a precocious 10-year-old is the monastery's youngest student from India and 24-year-old Harsh Verma is the first Indian to become a part of the elite Shaolin performing monks' team.
The birthplace of Kung Fu, the Shaolin Monastery is located at the foot of the Songshan Mountain (in China, Songshan is considered to be one of the country's five most sacred mountains). Founded by the Indian monk Buddhabhadra (known as Ba Tuo in China), the monastery became known for its warrior monks—a contradiction, given their commitment to nonviolence, but an advantage during wartime – in the year 621, a group of Shaolin monks came to the aid of the Tang emperor in battle.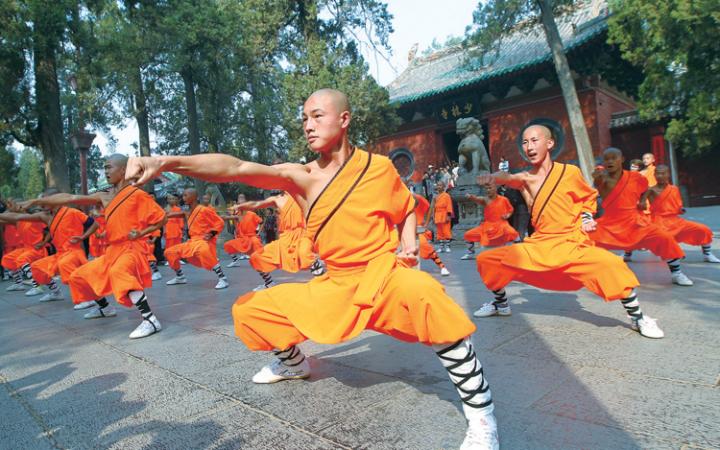 About a hundred years later, a south Indian prince-turned-monk, Bodhi Dharma (known as Ta Mo in China) arrived at the Shaolin monastery and is believed to be the founder of Chan Buddhism (the precursor to Zen Buddhism). The word 'chan' is believed to have come from the Sanskrit word 'dhyan' or meditation.
Abbot Shi Yongxin, the senior-most monk at the temple, told Hindustan Times in a rare interview,
"Shaolin has a long history. It contributed to the combination of Chinese customs, habits and traditions with ancient Indian culture and Indian beliefs. It has contributed a lot to the world."
The fact that India has been central to the Shaolin culture since its origin is one of the many reasons why Harsh Verma has made Shaolin martial arts an important part of his life. Verma initially came to Shaolin in 2015 to recuperate from a knee surgery after having heard about the alternative system of medicine practiced at the monastery.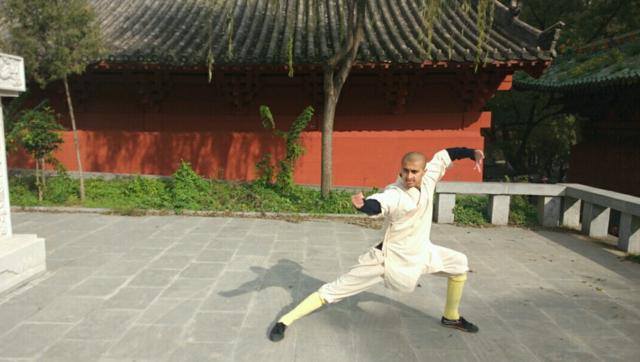 Once an avid football player, he decided to stay back and train in Shaolin Kung Fu after completing his treatment.
"I had always wanted to go to a place where there's a mix of physical and mental training," Verma, 24, says on the question of why he chose Shaolin.
After months of training, that involved practicing poses perched precariously on the edge of the cliff and making high jumps well above the hand rails of the mountainside walkways, Verma was inducted into the elite Shaolin performance team that travels across China for stage shows. In these exceedingly popular shows, thirty of Shaolin's finest monks display their skills, slicing the air with their fists and feet to the signature sounds of the Wushu (another name for Shaolin Kung Fu) vocabulary.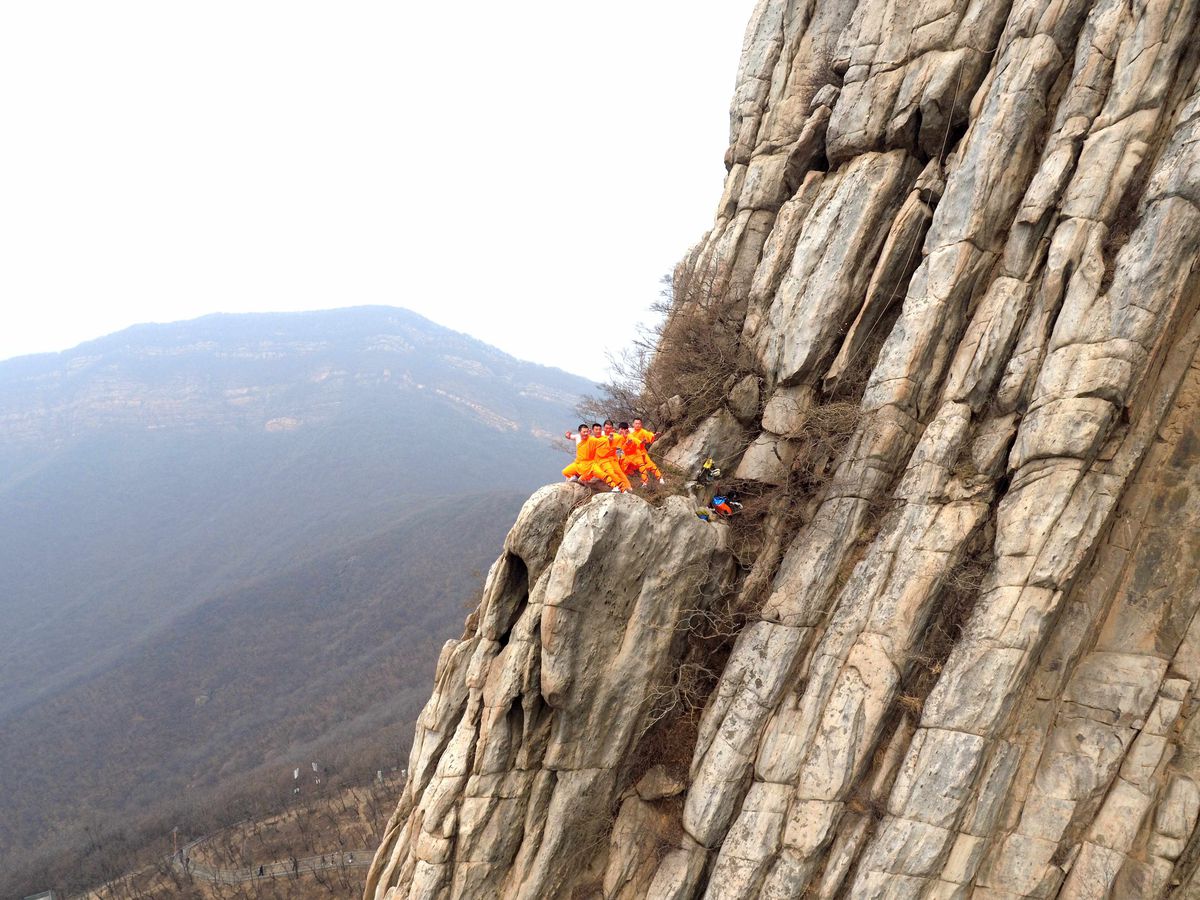 The hardworking 24-year-old dreams of taking the ancient culture of Shaolin outside the gates of the Shaolin Monastery all the way to India. He wants to set up a Shaolin institute that doesn't just provide training in Kung Fu but also teaches the principles of Shaolin that include perseverance, patience and intuition.
On the other hand, for 10-year-old Diya Chalwad a course at Shaolin is all about sharpening her gymnastic skills. She was training for gymnastics in Mumbai when her parents heard about the monastery from Harsh Verma, who is a distant relative. Recognizing her natural aptitude for gymnastics, Diya's parents sent her for a six-month course in Tong Zi Gong (or basic martial maneuvers in Shaolin Kung Fu that improves one's flexibility, balance and core strength) at the Shaolin monastery.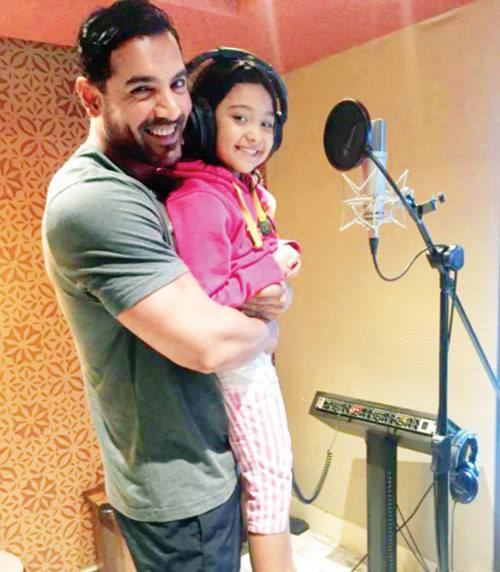 Diya, who has acted in the roles of Naomi in Rocky Handsome and Jhumki in Kick, is a movie buff who loves Bruce Lee, Jet Li and Jackie Chan. While at the monastery, the 10-year-old has to wake up early, eat frugal meals, train for several hours, wash her own clothes over the weekend and get the occasional stick from the teacher for mistakes. Though she misses her parents and her pet dog Dodo a lot (other than her favourite foods, kulfi and paneer), Diya loves gymnastics and is happy to get the opportunity to learn Kung Fu directly from the fabled Shaolin monks themselves.
Harsh Verma and Diya Chalwad are among seven international disciples at the monastery. The Shaolin monastery is managed by Ministry of Education of the Henan provincial government and offers official courses for international students (including children). However, for the advanced course that involves enrolling as a Shaolin monk, a strict selection process is conducted through which only 20 new monks are accepted every year.
Interestingly, the first Indian to ever train at the legendary Shaolin Temple , Kanishka Sharma, is a certified Shaolin master who returned to India to set up his own martial arts training camp near Nainital. Granted the title of Shifu (Master), Abbot Shi Yongxin also blessed Sharma with the Buddhist name 'Shi Yan You', which means 'perfect', in recognition of his skills.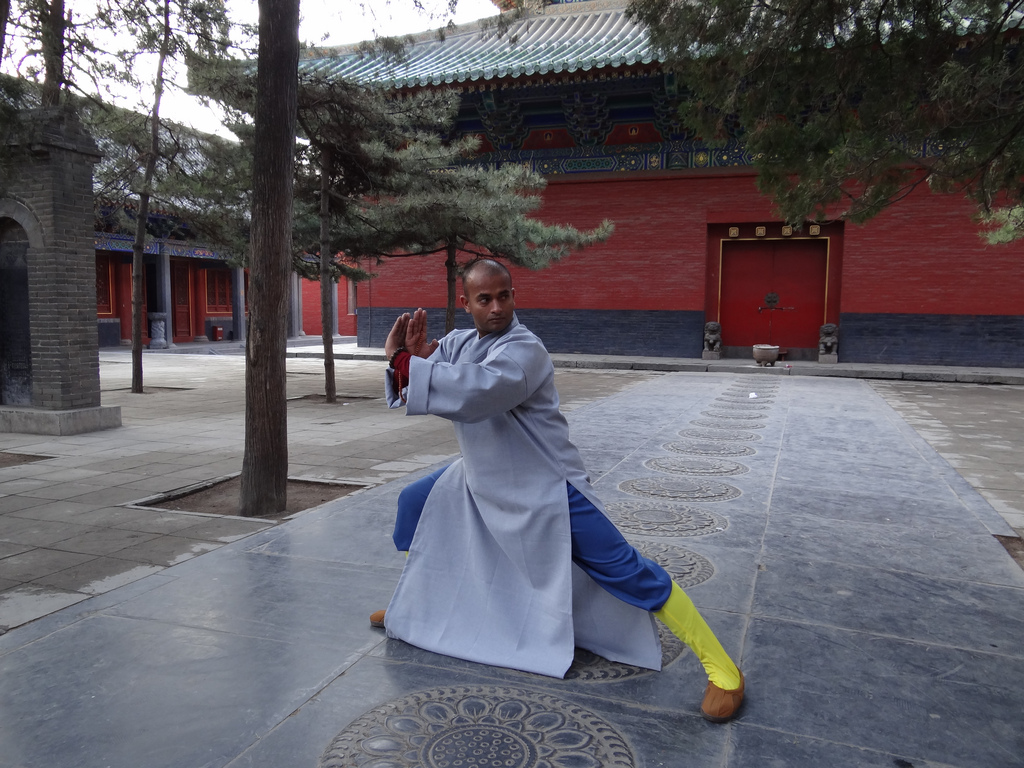 Trained in unique martial arts like Kungfu Toa, Muay Chaiya, Muay Thai, Jeet Kune Do, Kalaripayattu and Sanshou Shifu Kanishka is also the first Indian to have brought the deadly combat system of Pekiti Tirsia Kali to India.
Here's another little know fun fact:
In addition to the Shaolin Temple, the mountains of Dengfeng are home to eight more historical sites that are a part of "The Centre of Heaven and Earth", a UNESCO World Heritage Site since 2010. These sites include the three Han Que gates (ruins of the oldest religious edifices in China), the Forest of Pagodas, the Zhougong Sundial Platform, the Dengfeng Observatory, Taishi Towers and several ancient temples. Constructed over the course of nine dynasties, these historical monuments are some of the best examples of ancient Chinese buildings devoted to ritual, science, technology and education.
---
Also Read: #Travel Tales: Inside Mumbai's Only Chinese Shrine, the Beautiful Kwan Kung Temple
---
We bring stories straight from the heart of India, to inspire millions and create a wave of impact. Our positive movement is growing bigger everyday, and we would love for you to join it.
Please contribute whatever you can, every little penny helps our team in bringing you more stories that support dreams and spread hope.