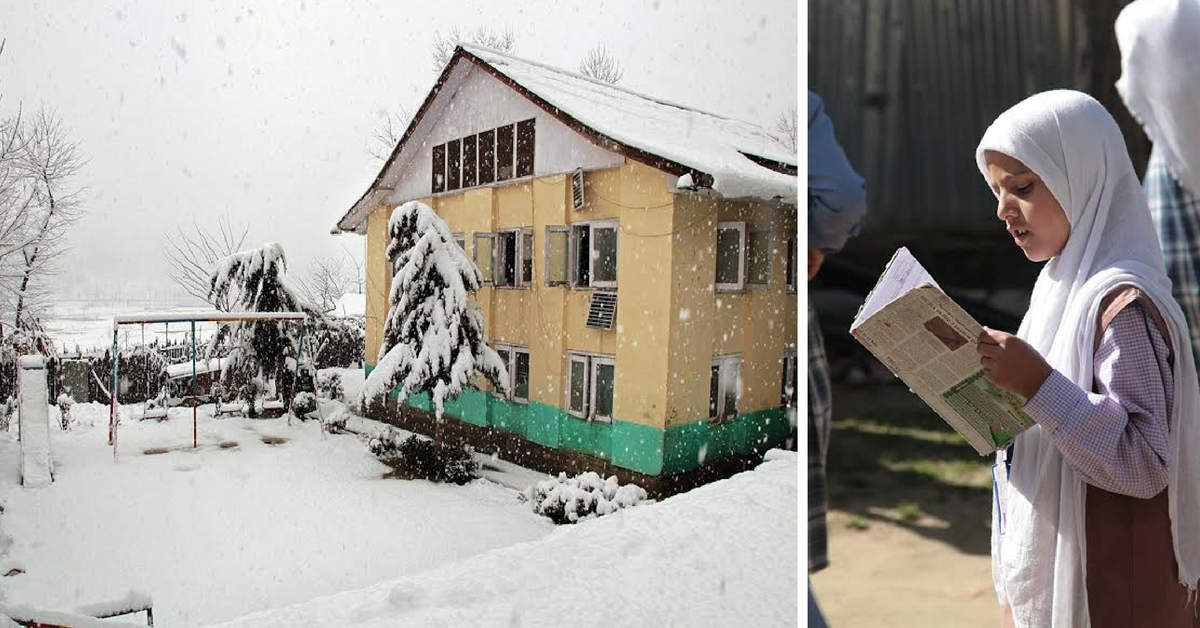 A young man from Maharashtra has given a home to and is educating the daughters of militants killed in encounters in Kashmir. The girls had no other place to go to in the deeply patriarchal society of the Valley.
In the quagmire that is Kashmir, a young man from Maharashtra has adopted 200 daughters of militants killed in encounters, giving them shelter and providing them with an education. The girls had no other place to go to in the deeply patriarchal society of the Valley.
Shazia Khan was a toddler when her father was killed in an encounter. He was a militant.
In 2007, a few years after his death, Shazia's mother admitted her in a shelter home.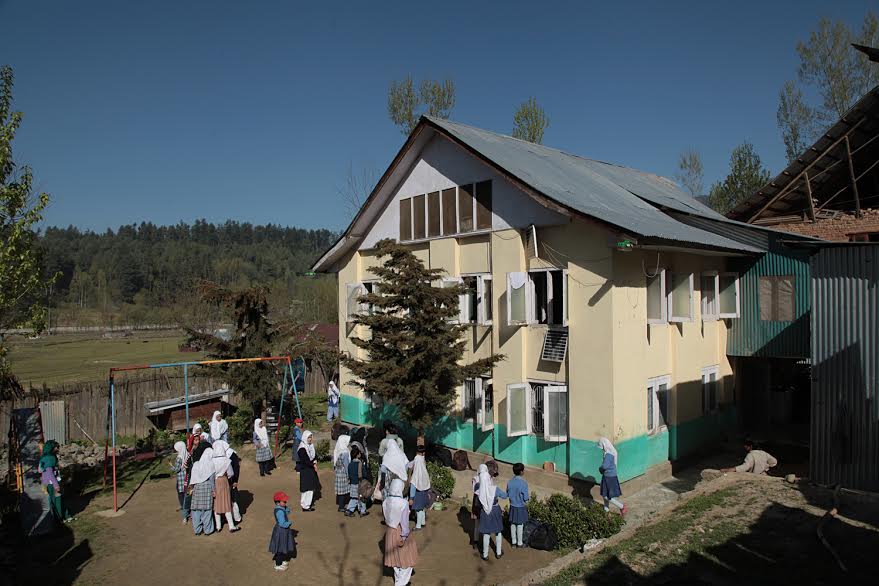 In a predominantly male dominated society, where women hardly step out to work, it would have been gruelling for Shazia's mother to raise her daughter on her own.
Today, Shazia, 19, is in Maharashtra, studying homeopathy. Shazia is from the Anantnag district of Kashmir, which has been plagued with conflict for decades. But even as Shazia's mother endured the volatile times of the 90s when militancy had erupted ominously, in a parallel world, a political science student in Pune was becoming intrigued by the prevailing hostility in the Valley. He would prove to be the difference between hope and despair for Shazia.
Born in a farmer's family in Ahmadnagar, Adhik Kadam decided to visit Kashmir in the late 90s to gauge the situation first hand after interacting with his Kashmiri Pandit and Kashmiri Muslim friends in the university. It was supposed to be a 15-day trip. He ended up staying there for almost four months.
"I saw many people being killed during my stay," said Adhik, 39. "The biggest victims of a bloody conflict are kids growing up in the atmosphere."
According to Save the Children, a non-profit, in 2014 there were 215,000 orphans in the Jammu-Kashmir area, 37% of whom had lost either their father or both their parents to terrorism.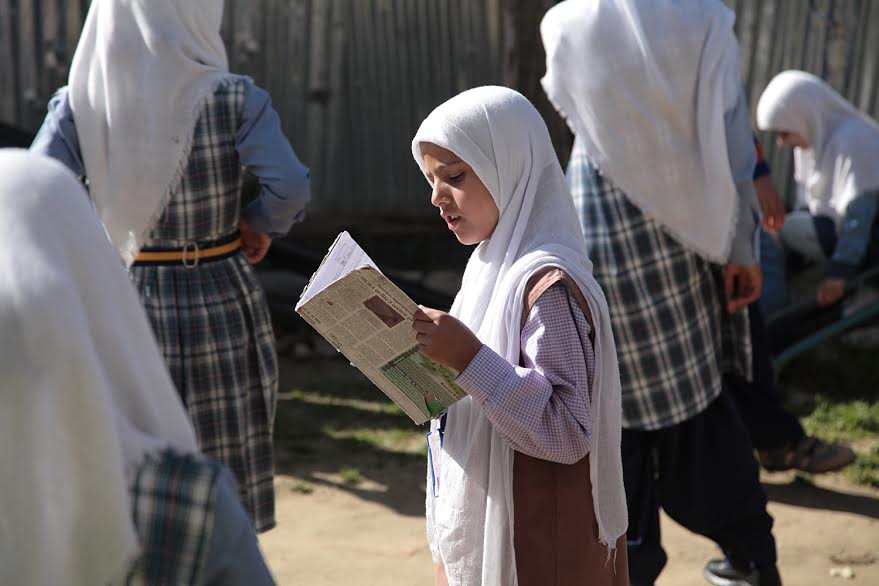 In a grossly patriarchal society burdened by unemployment, women palpably lead lives as second-class citizens. Therefore, a child who has lost his/her father is considered an orphan. If the widow remarries, the new family often shuns the children from the first marriage.
After experiencing the tumult in the Valley, Adhik thought it "was a sign for me to do something for the kids in Kashmir."
Cut to November 2016. Adhik is in California, being felicitated for his work in Kashmir. However, the journey has been adventurous, intimidating but extremely gratifying, says Adhik, who eventually founded the Borderless World Foundation (BWF). He decided on the name after witnessing a wedding at a village located along the LOC, where the bride was Indian and the groom from Pakistan Occupied Kashmir.
After arriving at the decision to move to the Valley, Adhik had to zero down on the district where he would work. He chose Kupwara, the heavily forested located right along the LOC, where the skirmishes had left, and continue to leave, a significant number of kids in dire straits. With four girls, he opened his first 'home' there in 2002.
Immediately after he announced the opening of the home in Kupwara, a local maulvi issued a fatwa against Adhik, inciting people to socially boycott him. He said Adhik was a Hindu, an outsider, could be Bal Thackeray's man as well!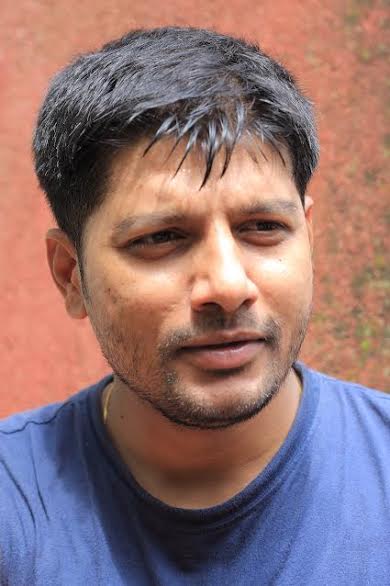 But Adhik was determined to go ahead. "An orphan girl in Kupwara inaugurated the home," he says.
When Adhik was still exploring the right place for his home, he was picked up by the militants who mistook him for a spy. Militants would pick him up 19 times over the next 15 years, and each time he would return without a scratch. "It would not have been possible without the help of the locals," says Adhik. "They helped me financially and ensured my security as well. Magnanimity is in abundance in Kashmir. Sadly, hardly anyone has taken the effort to experience it."
The home that started with 4 girls in 2002, is now a buzzing family of 52.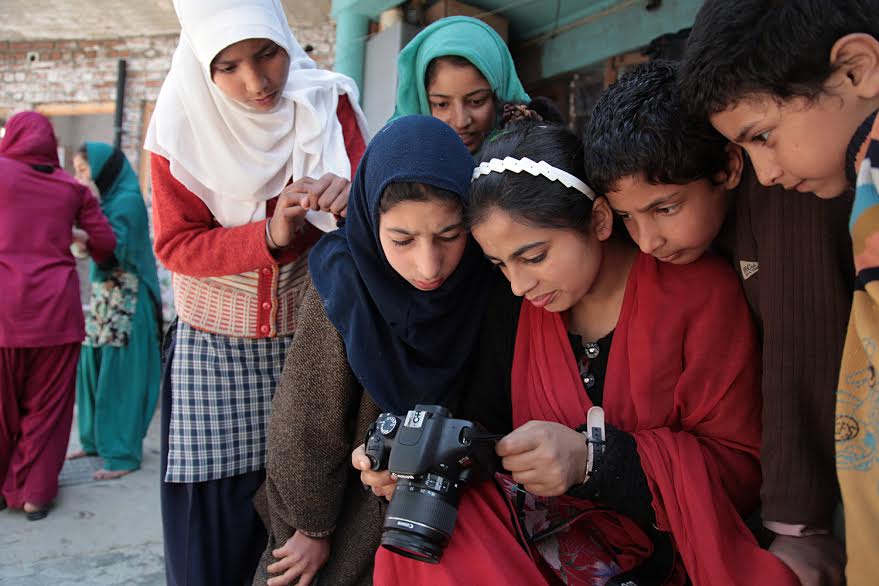 Razia Malik, 16, says she has never been happier. She was admitted to the Kupwara home two years ago, and her grades have shown dramatic progress since she now has the stability she needed. "After my mother remarried, I would be sent from one relative to another," she says. "I could not concentrate on my studies. I do not visit my mother's new house though she regularly visits me at the home."
Razia's father too was a militant, and she knows that. "It angers me to be honest," she says. "I do not have any memories of him, which troubles me the most. I am aware of the atrocities in Kashmir but violence is no answer."
As word about BWF spread across the Valley, Adhik started receiving recommendations, volunteers and finances. Gradually, he expanded by opening similar homes in Anantnag, Beerwah and Jammu, where, as of now, BWF is looking after close to 200 girls in the four homes, all of whom have lost either both their parents or fathers due to conflict.
The homes have full-time guardians, are equipped with computers and have gardens where the girls play in the evening. Adhik has provided the grownup girls with vocational training.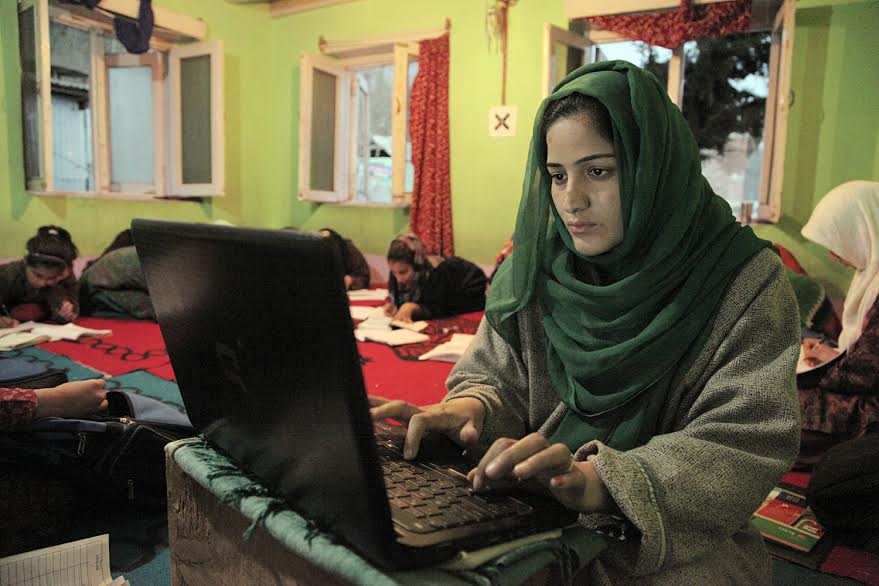 Ten of them in Kupwara now run a business centre next to the home, where they make sanitary napkins, embroidered cloth, fabric paintings, etc. It is the only women's business centre in the entire Kashmir region.
However, Adhik says he incurs an expenditure of around Rs. 80 lakh per year to run the four homes and pay for the studies of the girls outside Kashmir. "Most of my donations come from Maharashtra," he says. "I have solicited some from abroad as well. We manage somehow."
But why only girls? "It is exponentially more difficult for girls growing up in a patriarchal society," says Adhik. "There are people in Kashmir working for the betterment of boys, but nobody is willing to take on the responsibility of girls due to security concerns."
However, his success story in the heart of conflict, has not been appreciated by those with vested interests. About four years ago, Syed Ali Shah Geelani, in his newsletter, accused Adhik of doing religious conversions and selling Kashmiri girls in the rest of India.
How did Adhik counter an allegation so grave, and that too from a man as popular as Geelani? "I did not," says Adhik. "I continued to work. Geelani is remarkably influential in the Valley, yet not a single person attacked me or questioned me after his accusations. That was a statement in itself."
Adhik is not politically savvy. His opinions are often naïve and romantic. He only knows the language of compassion, which, he believes, has the power to transform anything. In 2006, he said a Hizbul militant walked into one of his homes with two of his colleagues and started inspecting the facilities and making inquiries. "I had no idea he was a militant but my staff knew," he says. "They got anxious as the three of them barged in."
However, the militants left very shortly.
Around 8-10 months later, a woman approached the BWF manager and requested him to admit her daughter. She turned out to be the wife of one of those Hizbul militants. After visiting the home, he had apparently told his wife to approach BWF in case he died in an encounter.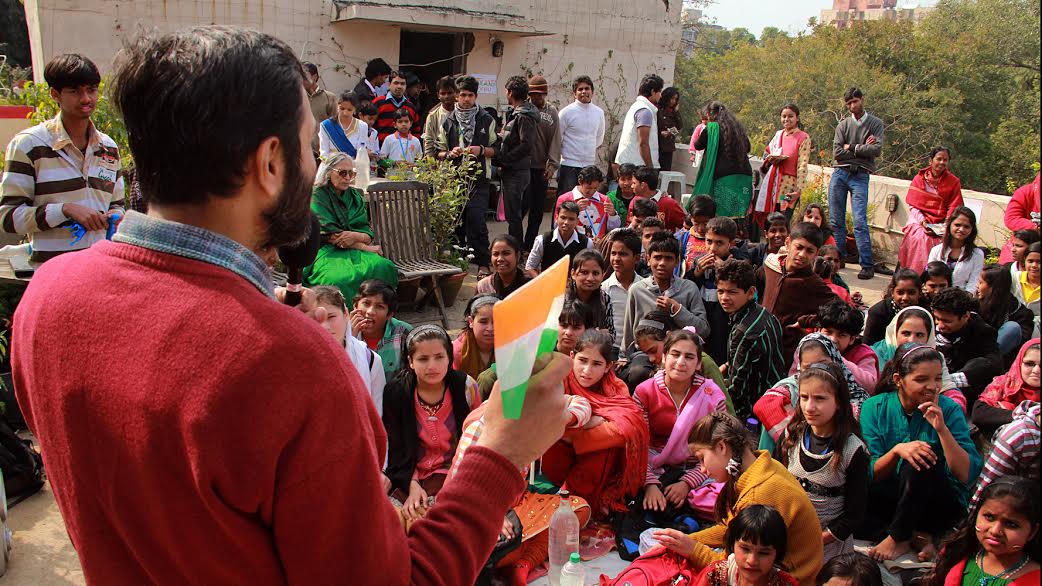 "His daughter is 11 today," says Adhik. "She is very happy at the home."
Apart from the girls in Kashmir, 8-10 girls from BWF are now in other parts of India, pursuing higher education. One of them is Shazia. In spite of all the risks, Adhik is staunchly standing behind her, which makes him her "pillar of strength". She says, "I have been at the Anantnag home since 2007. It does not feel like home. It is home."
Over the years, Adhik has formed a bond with the girls that he says is hard to explain. "I have washed their clothes, combed their hair," he says. "I am their friend, brother, teacher. When one of the girls got married, I thought I was her father."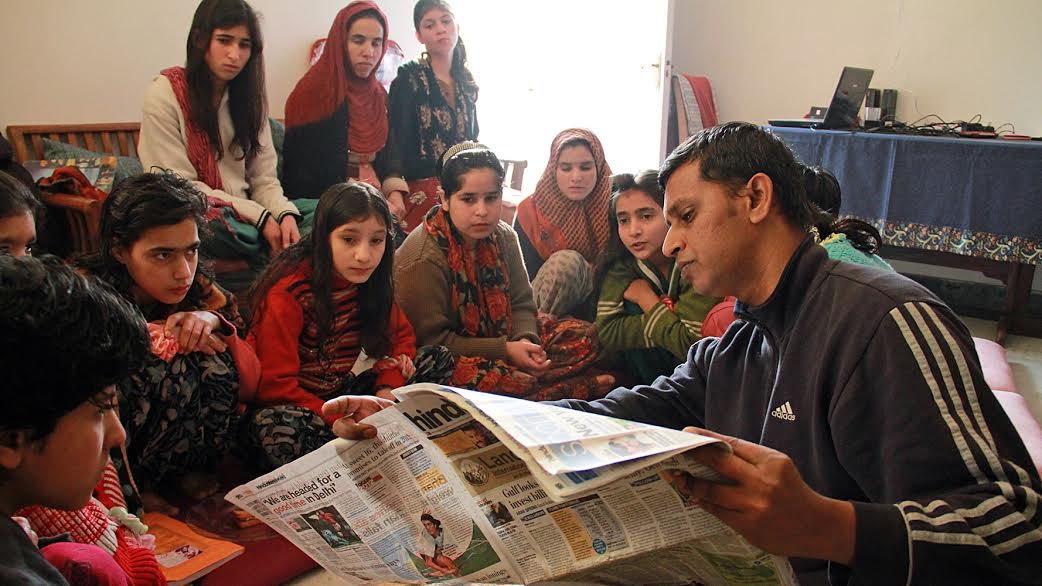 Adhik is aware the quagmire of Kashmir is too complicated to be solved by adopting 200 orphan girls. "But these girls would one day go on to raise kids," he says. "Their kids would get the upbringing most in Kashmir do not get today. That is how a society is transformed. It is a slow process but it has to start somewhere."
When asked what they want to do in the future, Razia and Shazia both say they intend to help the people of Kashmir like 'Adhik Bhaiyya.' "I am one of the fortunate ones to be living the life I am," says Shazia. "I want to go back and make sure many more kids in Kashmir get the opportunities I did."
Adhik Kadam can be reached at adhik@borderlessworldfoundation.org. You can check out the website of BWF here. And the Facebook page here.
(The names of Razia and Shazia have been changed to protect their identity and avoid discrimination since their fathers were militants).
Like this story? Or have something to share? Write to us: contact@thebetterindia.com, or connect with us on Facebook and Twitter.
NEW: Click here to get positive news on WhatsApp!
About the author: Parth MN is a special correspondent with Los Angeles Times. His twitter handle is @parthpunter.