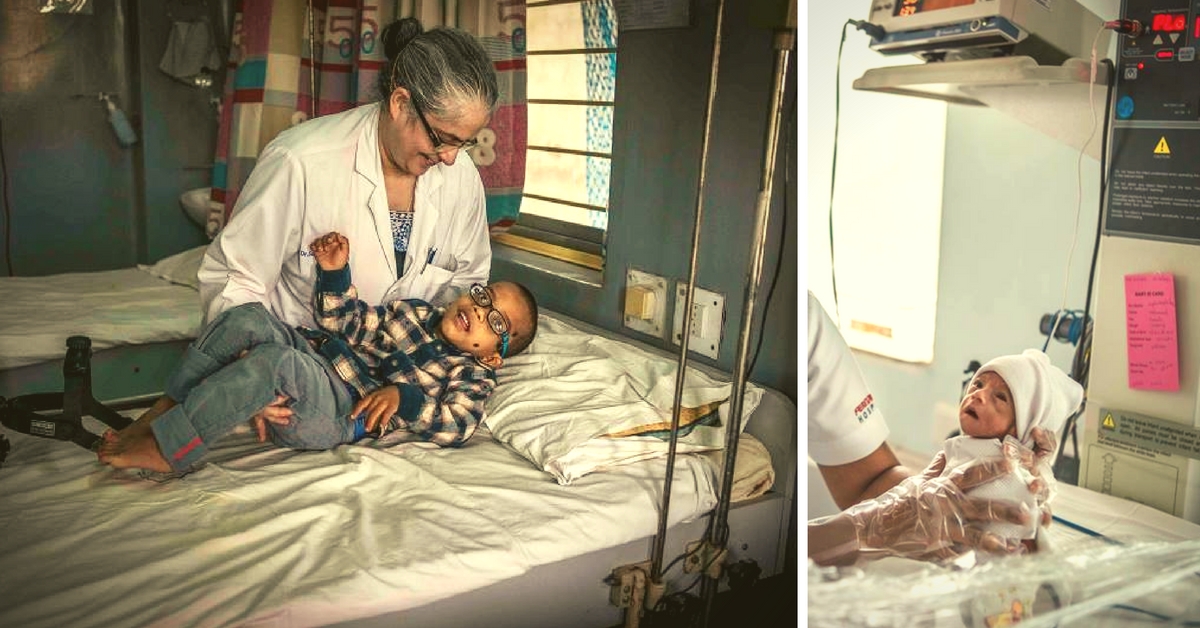 Meet Dr. Subhadra Jalali, an ophthalmologist at L.V. Prasad Eye Institute, Hyderabad, who has played an important role in controlling Retinopathy of Prematurity (ROP) in India. It is a condition that leads to lifelong blindness or vision impairment among premature babies.
Meet Dr. Subhadra Jalali, an ophthalmologist at L.V. Prasad Eye Institute, Hyderabad, who has played an important role in controlling Retinopathy of Prematurity (ROP) in India. It is a condition that leads to lifelong blindness or vision impairment among premature babies.
Abdullah, now a 16-year-old resident of Secunderabad, was born six weeks premature and weighed less than 850 grams. The doctors kept him in an incubator where the fragile kid fought for life. While he survived the initial battle, Abdullah lost vision in the left eye because of a condition called Retinopathy of Prematurity (ROP) – a potentially blinding eye disorder that primarily affects premature infants and is the leading cause of lifelong blindness among children. His was one of the earliest ROP cases that Dr. Subhadra Jalali, an ophthalmologist, came across in the year 1998. When she saw him at six weeks of age, Abdullah was already partially blind. He received multiple laser treatments and started coming for the rehabilitation services at L.V. Prasad Eye Institute (LVPEI), Hyderabad, which helped retain some of his sight. He still visits LVPEI at least twice a year for follow-ups. The catch, in this case, is that if Abdullah had received treatment at four weeks of age, the doctors could have saved much more of his eyesight.
And this is what Dr. Subhadra, the Associate Director of LVPEI, is worried about for every premature child today.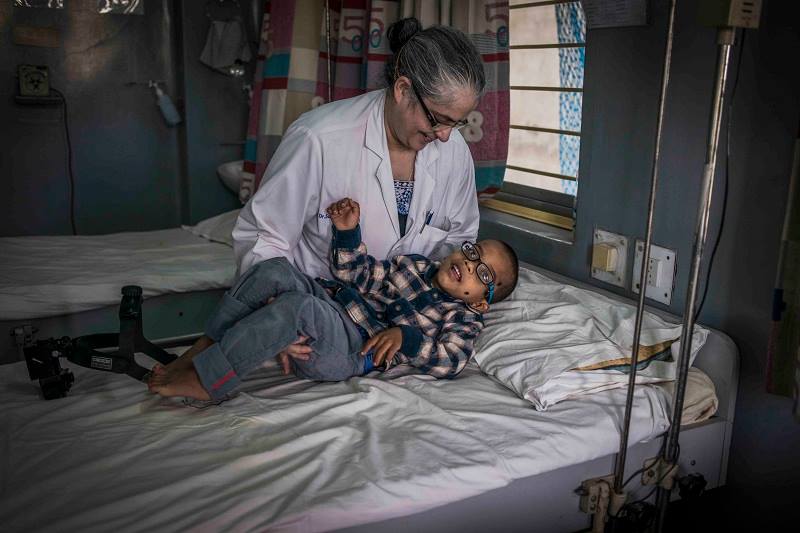 Photo Credit: Facebook (Poulomi Basu / The Queen Elizabeth Diamond Jubilee Trust)
Dr. Subhadra has been an eye specialist since 1988, but she didn't see her first few cases of ROP before 1997. As a faculty member at LVPEI at the time, she and her team members were alarmed to see 12 consecutive cases of ROP in a single month in the year 1998. All these children lost their vision at the age of six or seven months.
---
You may also like: This IT Professional Gifted Life to a 10 YO Thalassemia Patient by Donating His Blood Stem Cells
---
"We never saw any cases of blindness in premature babies earlier. And then suddenly there was an inflow of blind children. One common thing between them was that they had been kept in incubators or neonatal intensive care units at the time of birth because of prematurity. This was around the same time when many incubator centres had opened in Hyderabad in large numbers. I had read about ROP but had never seen any cases," she says.
One of the major causes of ROP is the growth of abnormal blood vessels throughout the retina. These vessels can break and leak, harming the retina and leading to retinal detachment, which, in turn, results in visual impairment. The eyes of the foetus start developing after 16 weeks in the womb, when the blood vessels of the retina form at the optic nerve. These blood vessels grow toward the edges of the retina to supply oxygen and nutrients. The growth of these blood vessels is almost complete for full-term babies. But it may stop in case of premature births.
The periphery of the retina sends out signals to other areas of the retina when the blood vessels are unable to supply the nutrients; this causes the growth of abnormal vessels.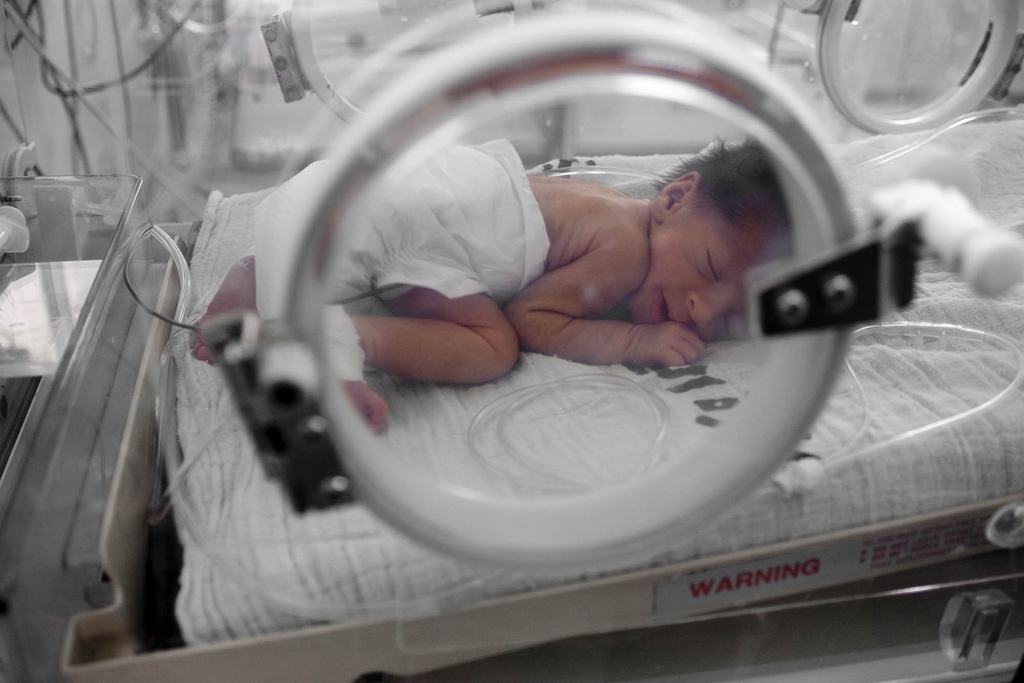 Picture for representation only. Source: Flickr
The condition was first diagnosed in the 1940s when hospital nurseries in the US and UK started using high levels of oxygen in the incubators of premature infants. In 1954, scientists found that high levels of oxygen were an important risk factor behind ROP. Reducing the oxygen level reduced the number of ROP incidences, but the condition was there to stay.
Dr. Subhadra went to the US for training on treatment of premature babies in 1998 and what she learned was eye-opening. "I came to know that premature babies should be tested for ROP within one month of birth, and their eyesight can be saved if treated in time," she says.
She returned to India and contacted all government centres in Hyderabad to establish a programme for detecting and treating ROP at neonatal care units.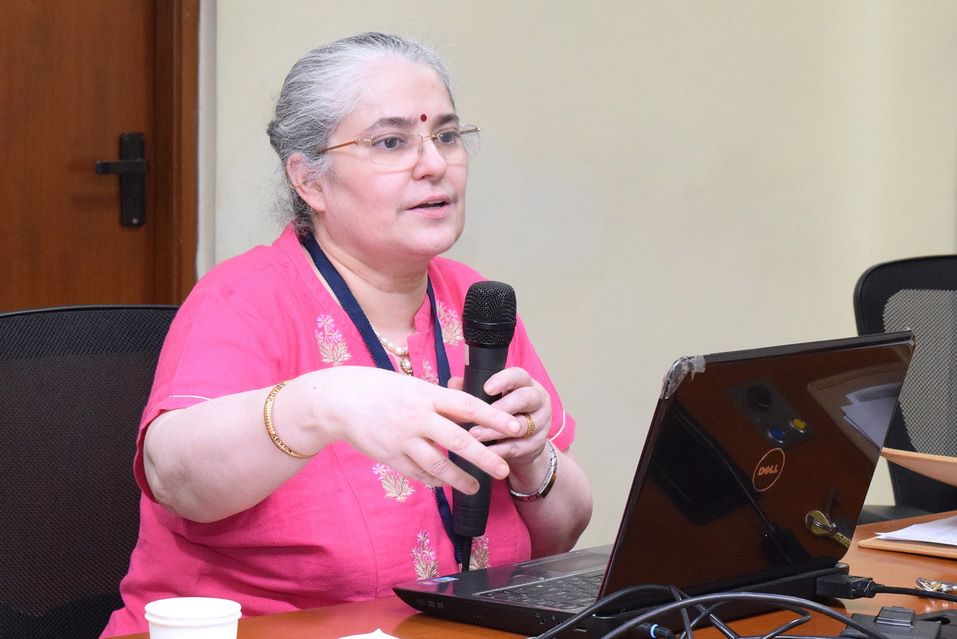 "Nobody knew about this disorder at the time. While some hospitals in other cities were conducting check-ups for ROP, they were not city-wide. Many centres were not even allowing me to check premature babies, claiming that I was there for some research. But with awareness campaigns and by spreading information, they came on board," she says.
---
You may also like: How a Tiny Bracelet Can Save Millions of Newborn Babies Every Year in India
---
Dr. Subhadra started conducting city-wide check-ups in Hyderabad. She used to visit 50 hospitals every month to conduct screenings and perform corrective laser treatment. According to her, ROP was not part of the medical school curriculum at the time since it was a rare condition.
So she also started conducting month-long training for doctors across the country. Dr. Subhadra has trained 350 doctors to date.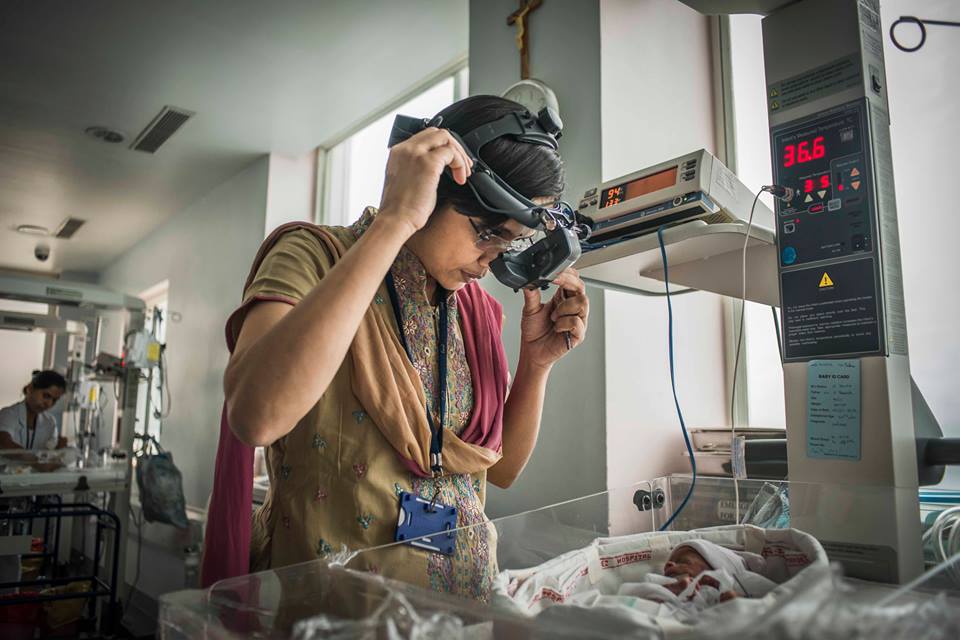 Photo Credit: Facebook (Poulomi Basu / The Queen Elizabeth Diamond Jubilee Trust)
"My inspiration behind starting these check-ups was all these blind children and desperate parents. People are so happy when their first child is born, and then you have to tell them that he/she will be blind for life! They feel so helpless and don't know what to do," she says.
Dr. Subhadra adds that the government has set up about 700 incubation centres across the country in the last 50 years, but most of them don't have provision for eye check-ups. This has again resulted in an increased number of ROP cases.
"Every parent in the country should know about ROP, just like they know about the importance of polio drops. Every child will not get polio in the absence of polio drops. But the condition that the disease leads to is so bad that we feel it's better to give it to everyone. ROP is similar. People just don't know about it because no one is organising any campaigns around it. India has the largest number of pre-term babies according to WHO reports. And hundreds of babies have become blind in the last three years," she says.
Her advice is that all preterm babies with a birth weight less than two kg, or those who are born less than one month before the expected date of delivery, should get a complete dilated retinal examination within 20-30 days of birth.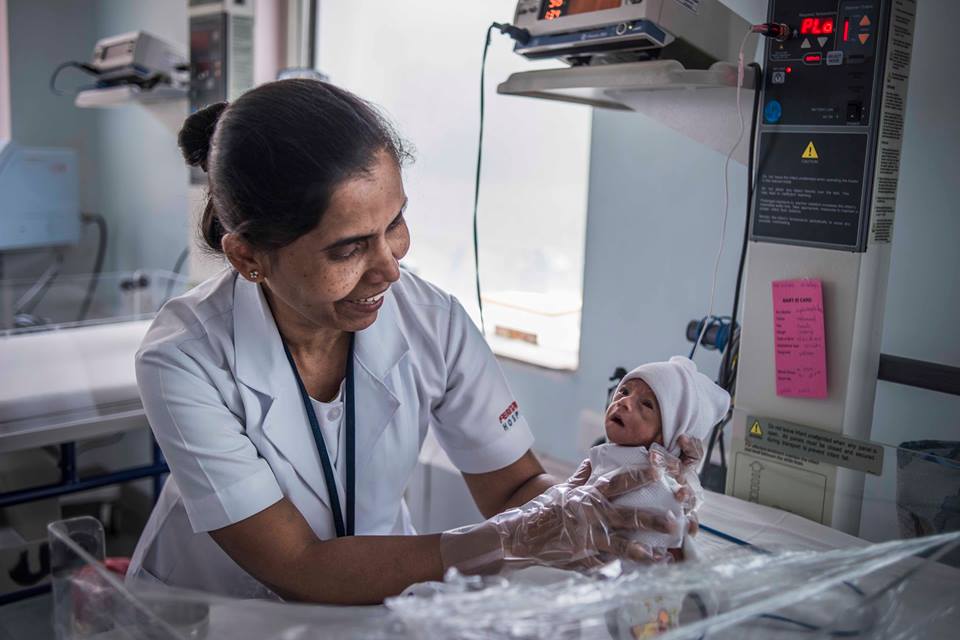 Photo Credit: Facebook (Poulomi Basu / The Queen Elizabeth Diamond Jubilee Trust)
And they should also have follow-up visits every two weeks till the retina matures completely. "Parents should insist on getting an eye check for pre-term babies no matter what the doctor says, because many nurses, Asha workers and even doctors are not aware of this condition. Some babies are sick during the one-month period after birth and have to be kept at the hospital. In such cases, parents should call the eye doctors and request that they do check-ups in the hospital itself," she says.
Dr. Subhadra is proud of the fact that her team could make the process of ROP check-ups self-sustainable by training doctors who are now taking it forward in their own hospitals. She and her team have screened over 15,000 babies from India and the surrounding Southeast Asian countries. The government also set up an ROP task force three years ago and LVPEI is working with it to implement a nationwide programme.
ROP treatment costs Rs. 10,000 and the screening costs Rs. 250. LVPEI offers free screening for government hospital patients. In case a private doctor is treating a child for free or at subsidised rates and recommends him/her to LVPEI, the hospital applies the same rates.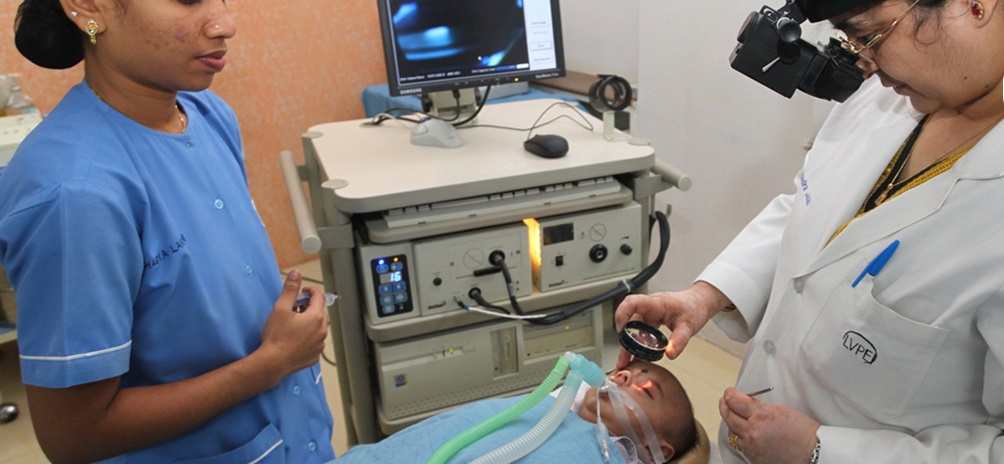 "The test takes about 15 minutes. And it is really painful when we miss out on such a simple procedure and the child has to face a lifetime of blindness. This is why I insist that parents need to be more careful and doctors need to be made aware," concludes Dr. Subhadra.
---
You may also like: This Cord Bank Could Save More Than 70% of Children Suffering from Blood Cancer in India
---
Know more about ROP here.
Like this story? Or have something to share? Write to us: contact@thebetterindia.com, or connect with us on Facebook and Twitter.
NEW: Click here to get positive news on WhatsApp!
We bring stories straight from the heart of India, to inspire millions and create a wave of impact. Our positive movement is growing bigger everyday, and we would love for you to join it.
Please contribute whatever you can, every little penny helps our team in bringing you more stories that support dreams and spread hope.