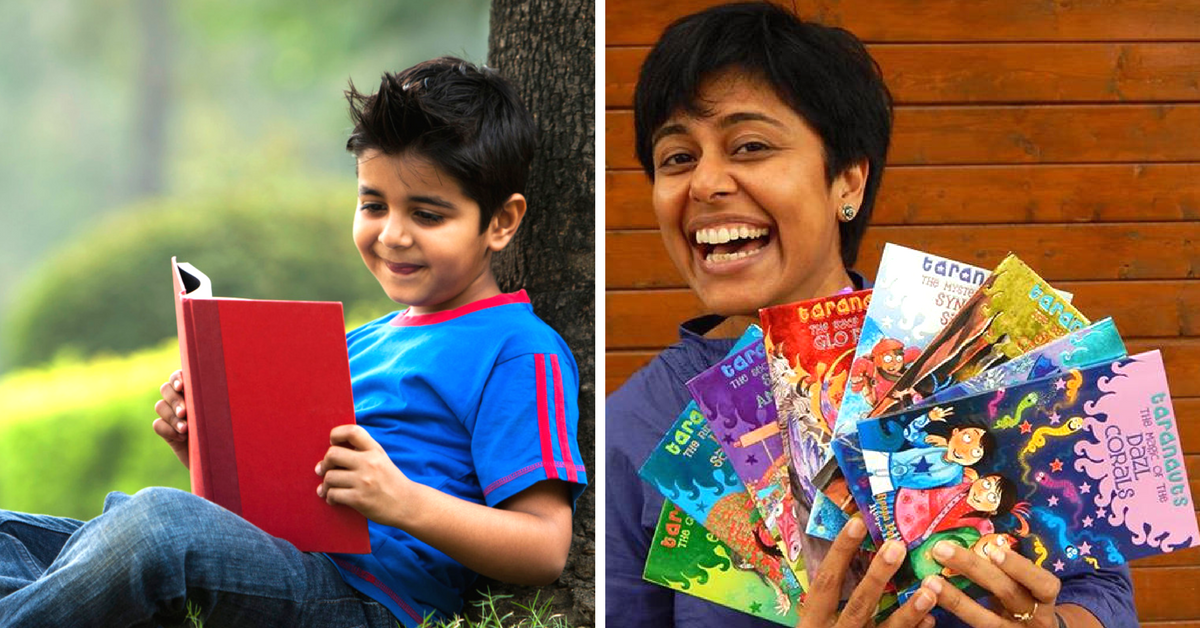 Writing for different age brackets, a handful of talented Indian writers are consistently coming up with discerning and different work that is striking a chord with every kid who reads them. So if you've not yet introduced your child to them, start today!
The world of literature has undergone rapid, dynamic changes over the years, but fairy tales and children's stories are a genre of writing that has remained relevant. For generations, Hans Christian Andersen, Enid Blyton and our very own R K Narayan have delighted parents and kids with their timeless tomes.
While the old guards of kid-lit continue their good work, a handful of authors are helping the Indian literary scene for children's books grow tremendously.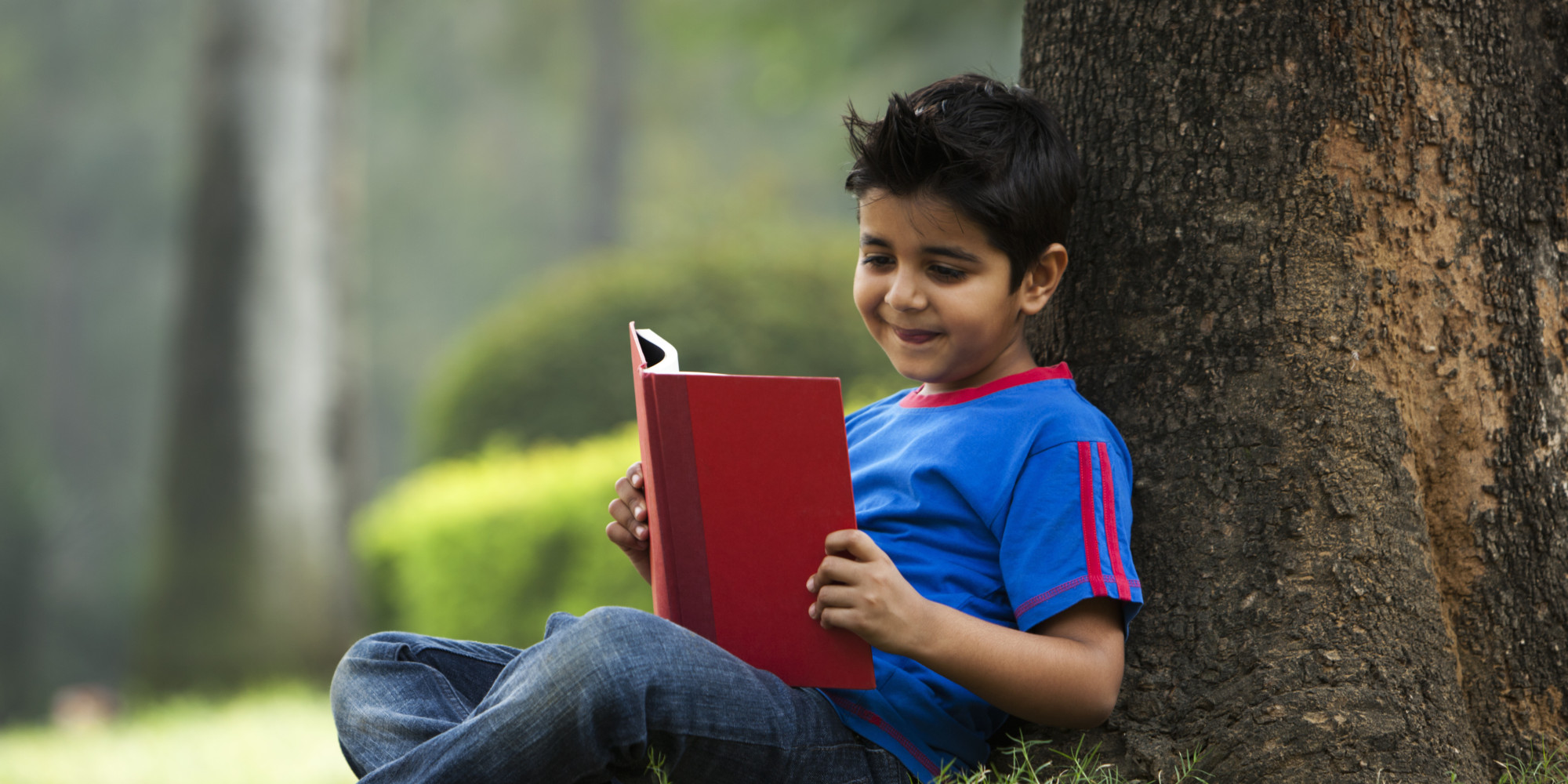 Writing for different age brackets, these talented writers consistently come up with discerning and different work that strikes a chord with every kid who reads them. So if you've not yet introduced your child to them, start today!
1. Soumya Rajendran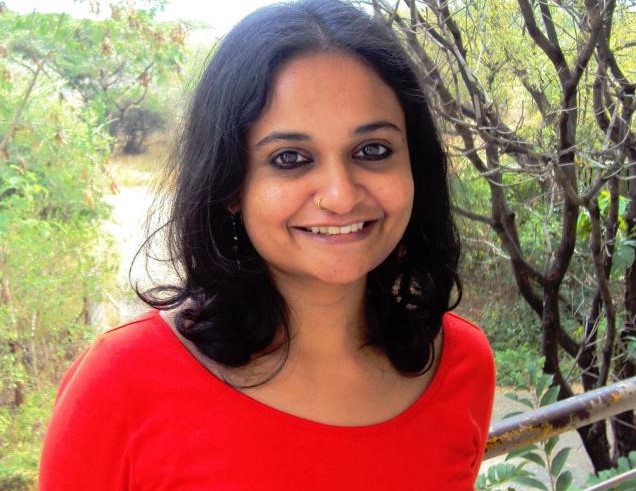 The author of 22 children's books and two Young Adult books, Soumya Rajendran wanted to be a writer for as long as she could remember. After an MA in Gender Studies, she collaborated with Niveditha Subramanian to write Mayil Will Not Be Quiet!, a gender-sensitive resource book for children. In 2015, it won the Sahitya Akademi's Bal Sahitya Puraskar.
One of the most accomplished writers in India today, Rajendran works with gender-related themes in many of her books. Four of her novels – Water Stories From Around the World, Mayil Will Not Be Quiet!, Monday to Sunday and The Pleasant Rakshasa – are recommended reading by the CBSE.
2. Mohit Parikh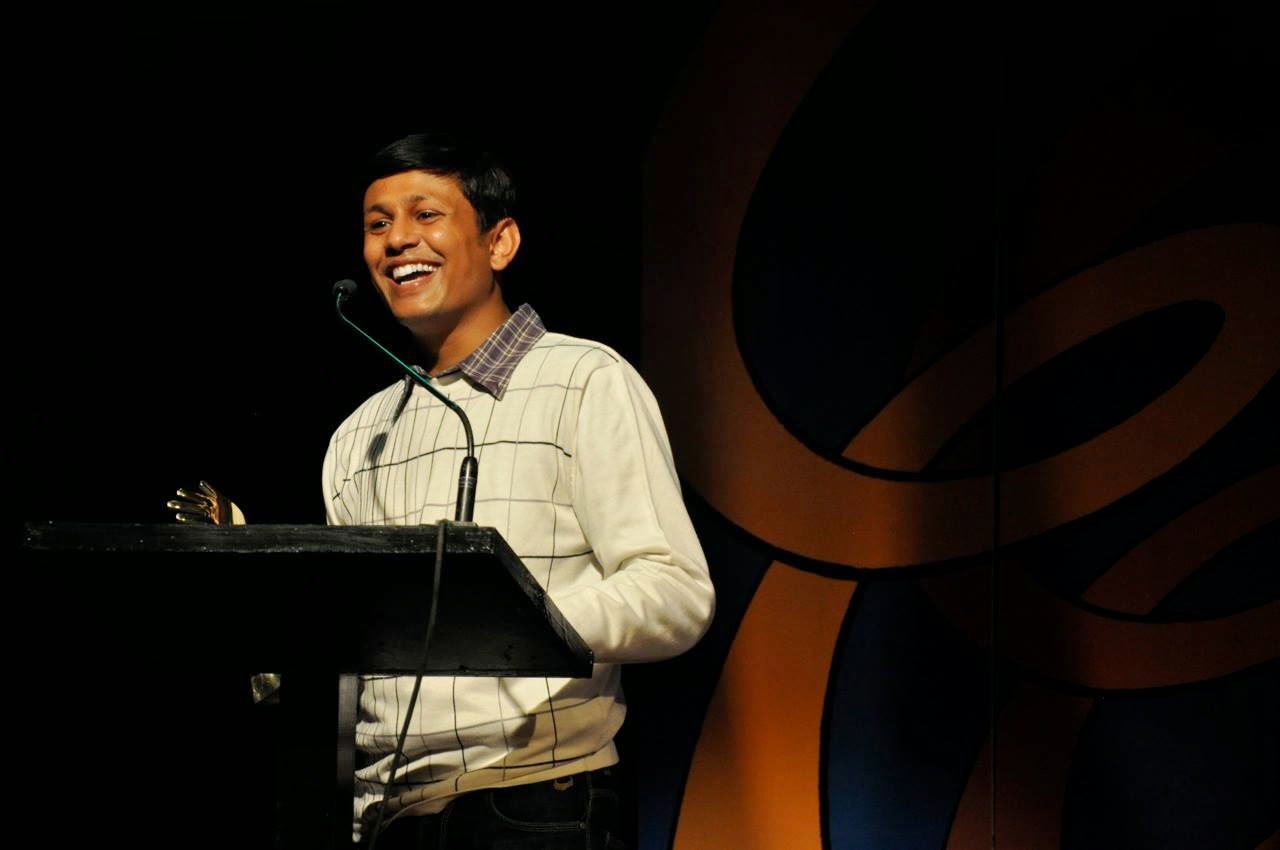 A middle-class coming of age story, the talented Mohit Parikh's debut book, Manan, is a realistic portrayal of what adolescence really feels like. Vivid, detailed and candid, Parikh covers the awkwardness of all teenage relationships – parental, sibling, friendships and crushes – with a sympathetic humor that makes the book resonate with every teenager who reads it. The book's earnest protagonist stays with you long after the last page is turned
The illustrations by Urmila Shastry work well to supplement Parikh's descriptions though, more often than not, readers won't need these to imagine the scenes. For his brilliant book, that is universal enough to speak to any generation, Parikh was awarded the Toto Awards for Creative Writing in 2015.
3. Richa Jha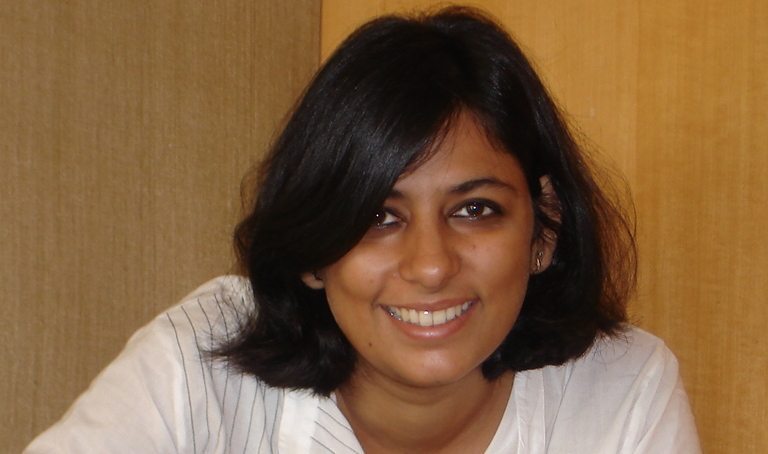 Richa Jha says that her website Snuggle With Picture Books is a natural extension of her "insane love for picture books" – she has spent years reading and reviewing picture books she had picked up for kids. It was this habit that prepared her for things to come when she would finally decide to turn author with Best Friends are Forever, a picture book illustrated by National Award-winning animation film-maker, cartoonist and artist, Gautam Benegal.
The harmony between texts and visuals – while the words weave a magical narrative, the illustrations pack in tiny details and fascinating micro-stories – is the best part about Jha's books. From tackling gender stereotypes to celebrating differences, Jha handles complex nuanced subjects with wit and sensitivity, making them perfect for young impressionable minds. A firm believer in the fact that picture books can play in an invaluable role in the formative years of children, Jha is the author of seven picture books (including the recent Thatha at School and Vee Loved Garlic).
4. Roopa Pai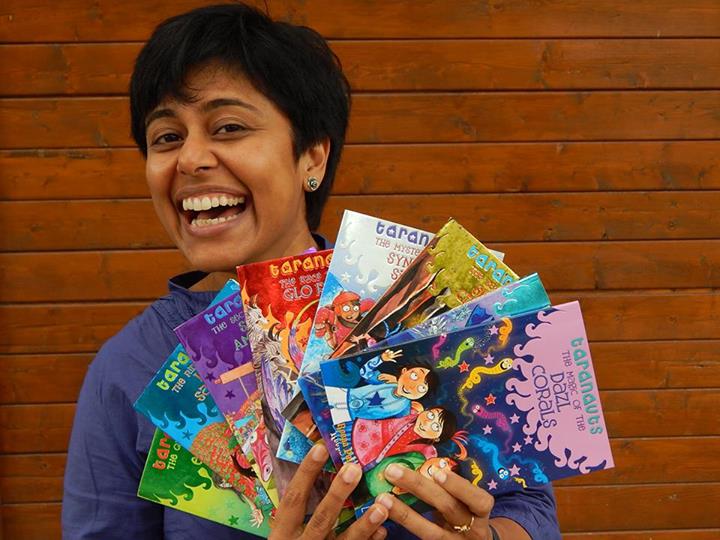 The author of Taranauts, India's first fantasy adventure series for children, Roopa Pai is a computer engineer who always knew she was going to write for children. A true-blue Bangalorean, Pai started her writing career with the popular children's magazine, Target. She has also written for many well-known publications, including Business Today, Indian Review of Books, Travel & Leisure South Asia, The Times of India, Deccan Herald, The Pioneer, and the Asian Age. She also tells stories in her alternate career as a tour guide with BangaloreWalks, a history and heritage walks and tours company
Thanks to Pai's engineering background, science and problem-solving are recurring themes in her books. She has won a Children's Book Trust Award for Science Writing, and her books for younger children include the best-selling 4-part science series, Sister Sister, which has been translated into eleven Indian languages. Other than dreaming up plots for her stories, Pai also likes going on long bicycle rides, and taking children on history and nature walks.
5. Natasha Sharma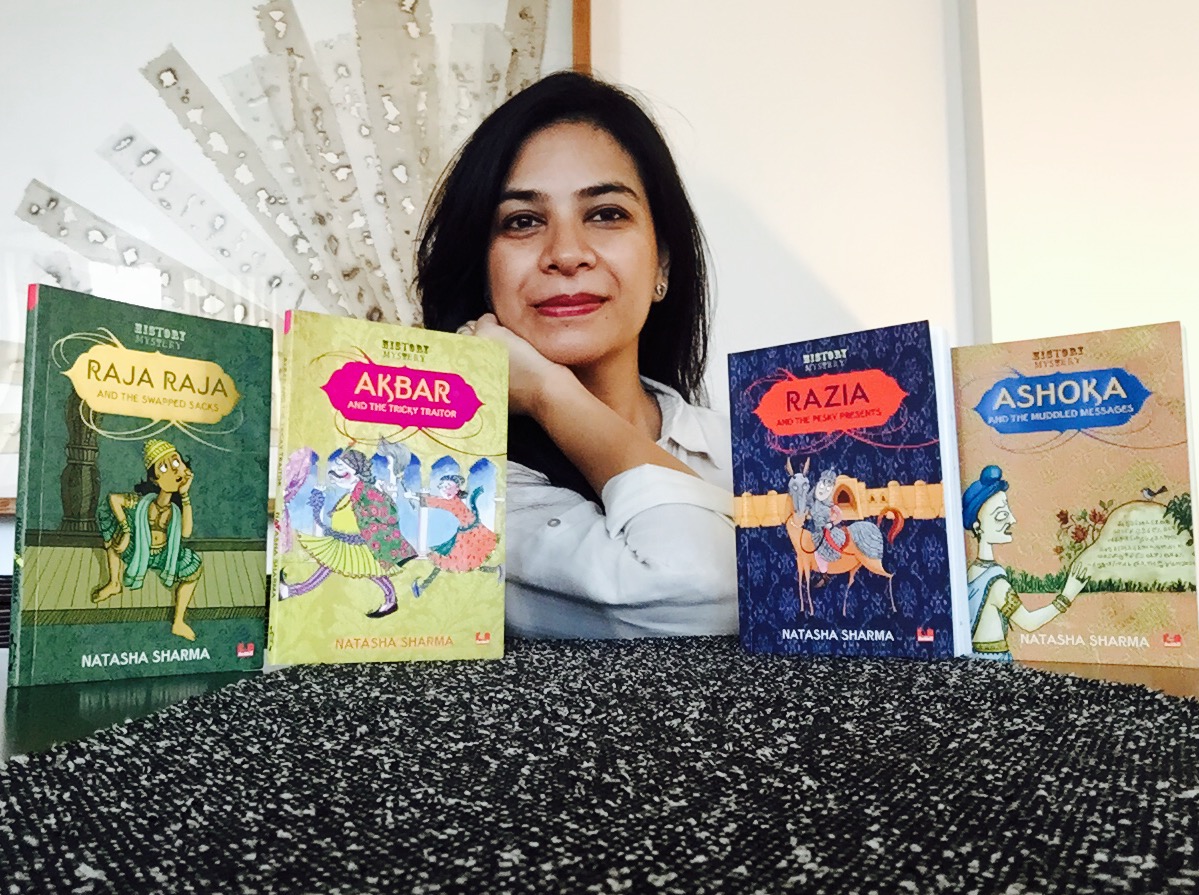 A brand manager for Pizza Hut in India before she turned an author, Natasha Sharma writes across several genres and age groups — she has written picture books such as Princess Easy Pleasy and Rooster Raga for 5-7 year olds, her popular History Mystery series for 8 year olds and above, and her Squiggle series that helps kids grasp the nuances of punctuation and grammar. Her book Kaka and Munni is on the CBSE recommended reading list for schools. However, she is best known for her first book, Icky Yucky Mucky (about a king with disgusting habits, who consorts with an equally "yucky" queen) that gets the message across without moralizing.
Sharma's whacky sense of humour and an intuitive understanding of what children want to read makes her books a curious mix of unusual trivia and good old-fashioned fun. Her stories are greatly influenced by her boisterous childhood on a small Amritsar far that had 40 animals including four dogs. A member of the SCBWI (Society of Children's Book Writers and Illustrators), Sharma also conducts readings and writing sessions at schools and literary festivals.
7. Mitali Perkins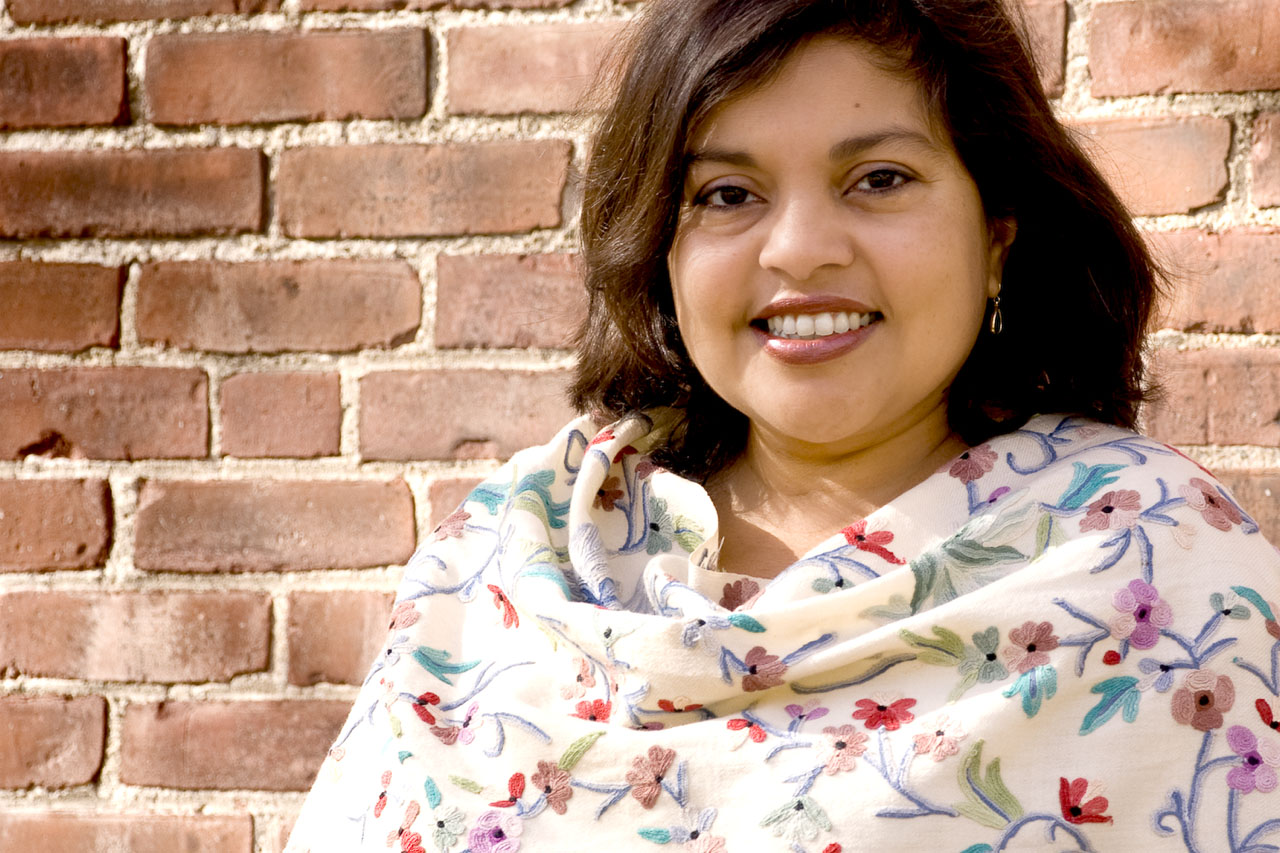 Born in Kolkata, Mitali Perkins immigrated to the States when she was seven years old. By the time she was 11, Perkins had lived in over five countries around the world, including Ghana, Cameroon, the UK, US and Mexico before settling in California just in time for middle school.  In all those years, the only constant in her life were her books -in her blog,  she describes them as her safe place as she navigated the border between California suburbia and the Bengali culture of her traditional home.
Not surprisingly, when Perkins's protagonists are invariably children caught between cultures. Her first book, The Sunita Experiment tells the story of a Bengali-American girl whose grandparents come to visit her in the States.  Perkins' subsequent books, such as Monsoon Summer, Bamboo People, and Tiger Boy, also weave in questions of identity, culture and prejudice into a contemporary socio-political setting in which the lead charachter is almost always South Asian (Indian, Bangladeshi, Burmese, to cite a few).
8. Arundhati Venkatesh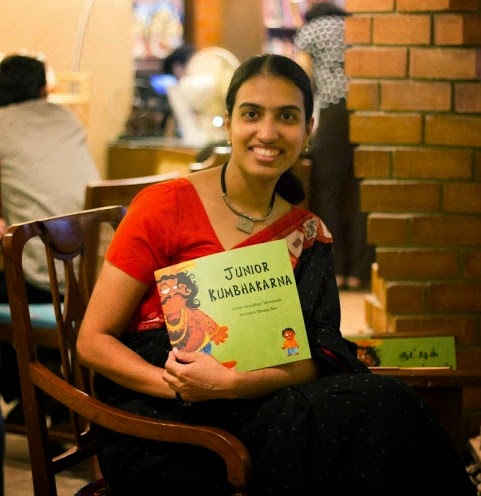 An IT professional-turned-kid lit enthusiast, Arundhati Venkatesh discovered the magic of picture books when she and her five-old-son sailed through the 100-odd pages of Anushka Ravishankar's Moin and the Monster effortlessly, often giggling and laughing at the bits they found funny. Itching for more reading choices, she began to create children's stories in the Indian context.
For a person who attended school in five towns and worked in four Continents, Venkatesh has a penchant for observing things and people around, a habit that ensures that her stories have their roots in the real world. Most of her books – Venkatesh's books, Junior Kumbhakarna, Tiffin Thief, Petu Pumpkin Tooth Troubles and Bookasura – The Adventures of Bala and the Book-eating Monster – are inspired by her growing up years and enriching experiences, making it easily relatable to both, kids as well as their parents.
---
Also Read: Rise of the Superheroes: The Fascinating History of Comic Books In India
---
We bring stories straight from the heart of India, to inspire millions and create a wave of impact. Our positive movement is growing bigger everyday, and we would love for you to join it.
Please contribute whatever you can, every little penny helps our team in bringing you more stories that support dreams and spread hope.