Eco-Productive Cities
A three-day conference
5th to 7th September 2013 at Auroville (near Puducherry), India
Registration Fees: Rs.9500
Auroville Green Practices, a part of Auroville, an international township in South India globally recognized for its efforts in sustainability, is organizing its annual conference and this year the theme is Eco-Productive Cities.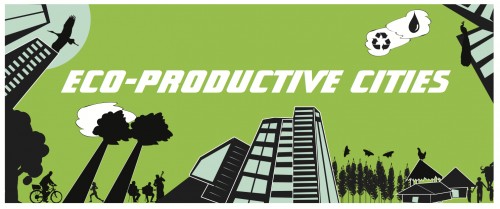 Some of the key environmental and social challenges are associated with resource and waste management. Urban centers generate immense waste streams which when badly managed, contribute to pollution and climate change. Utilizing this waste output efficiently, as raw material, has the potential to transform human habitats into eco-productive land- and city-scapes providing an increased quality of life for its residents.
Auroville Green Practices invites policy makers, municipal authorities, architects and landscapers, project developers, urban planners and engineers who have an interest in planning, designing and building Eco-Productive Cities. Distinguished national and international professionals along with several Auroville experts will join the workshops to stimulate discussions and share their knowledge and experience.
The first 10 applicants get a discount on the registration fees – You pay only Rs.7000! Send an email to priyanka@thebetterindia.com before 31st July 2013 to avail this offer.
More details:
http://www.agpworkshops.com/agp-conference
Contact:
Martin Scherfler or Shefali Mendon
Auroville Green Practices
Email: info@agpworkshops.com