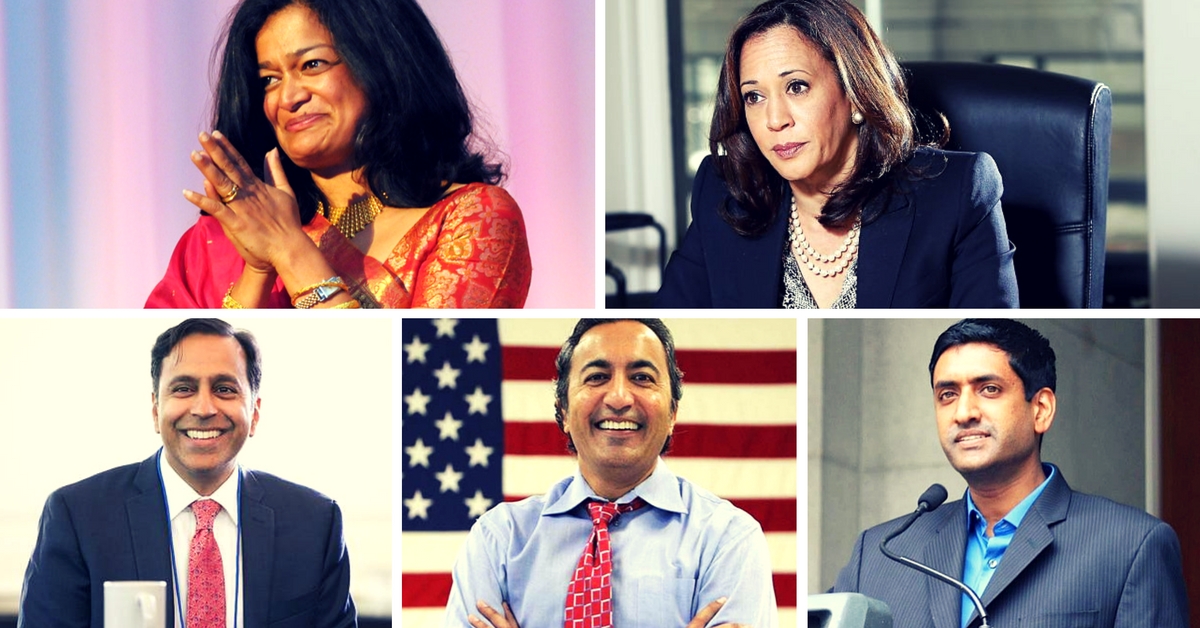 With their largest ever presence in the US Congress now, Indian American leaders have made quite a mark in Tuesday's elections. Here's all you need to know about these popular leaders who have made political history with their win.
It has turned out to be quite an election for the Indian American community. A record five Indian-origin candidates have bagged congressional seats in US Presidential elections 2016, as Republican candidate Donald Trump swept to power in the presidential poll.
Marking a new high for one of America's fastest growing and richest ethnic group, the community also got its first Senator in Kamala Harris, who won from California. The other four were Pramila Jaypal, Raja Krishnamoorthi, ro Khanna and Ami Bera, all elected to the House of Representatives. All five are Democrats, and three of them are from one state, California – Harris, Bera and Khanna – while Krishnamoorthi is from Illinois and Jayapal from Washington.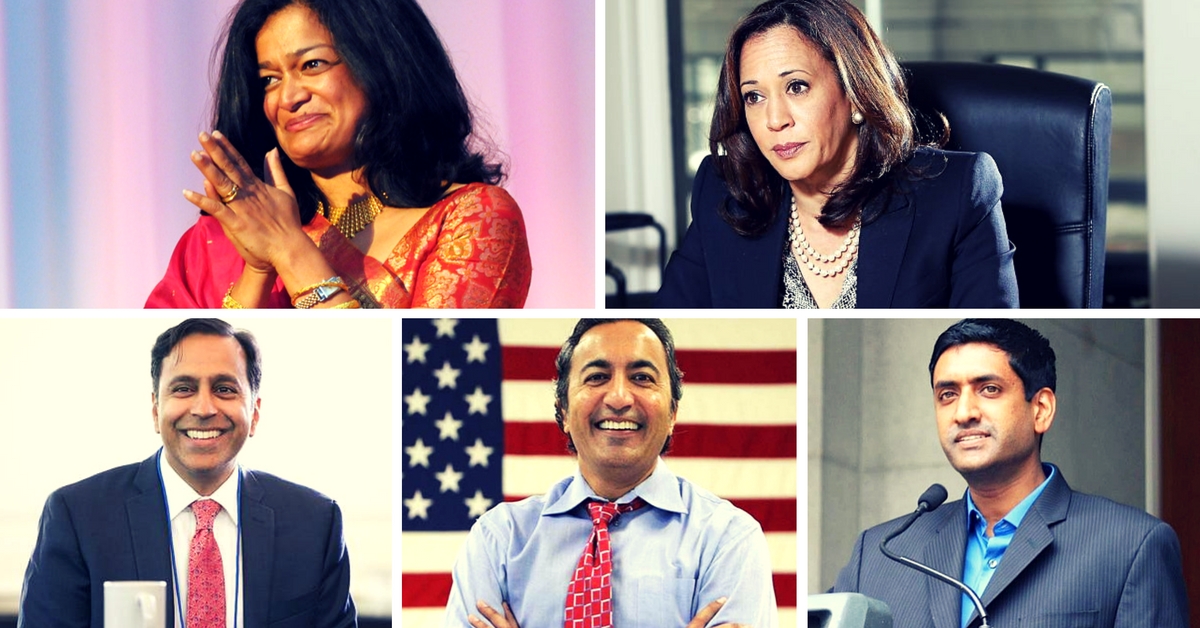 With their largest ever presence in the US Congress now, Indian American leaders have made quite a mark in Tuesday's elections. Here's all you need to know about these popular leaders who have made political history with their win.
1. Kamala Harris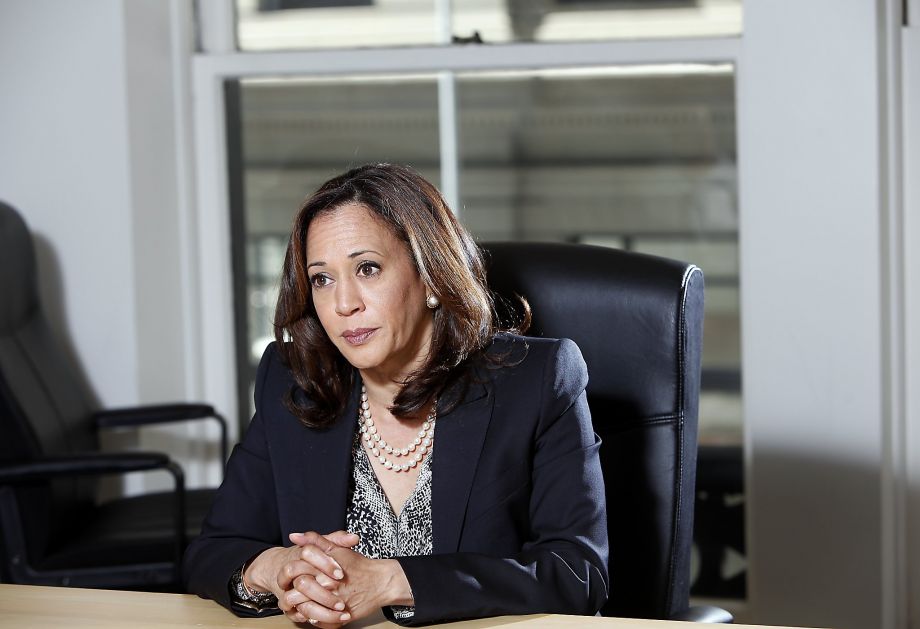 The 52-year-old Kamala Harris is a lawyer by profession who has been twice elected as Attorney General, in 2010 and 2014. Harris, who traces her family roots to Chennai through her Indian mother, is also counted as an African American due to her Jamaican father. Other than the first Indian-American senator, this also makes her the second American woman of African descent elected to the Senate. A protege of President Obama, who has called her brilliant, tough and fearless, Harris is expected to be a fierce advocate of the India-US relationship.
Harris was born on October 20, 1964, in Oakland, California. Her mother, Shyamala Gopalan, came to the US from India to study science, specifically endocrinology and complex mechanisms of cancer. Her father,Donald Harris, grew up in Jamaica, where he became a national scholar and earned the opportunity to study economics at Stanford University.
Having grown up in San Francisco's Bay Area, Harris earned a Law Degree from Hastings College of the Law. Following that accomplishment, Harris proceeded to leave her mark on the legal arena of San Francisco. In 2003, she made history by being elected as the San Francisco district attorney, becoming the first woman, black and South Asian to achieve this feat. In November 2007, voters reelected her to the office. A civil rights activist involved in immigrant and women's rights causes, Kamala Harris announced her bid for the US Senate in January 2015.
2. Pramila Jayapal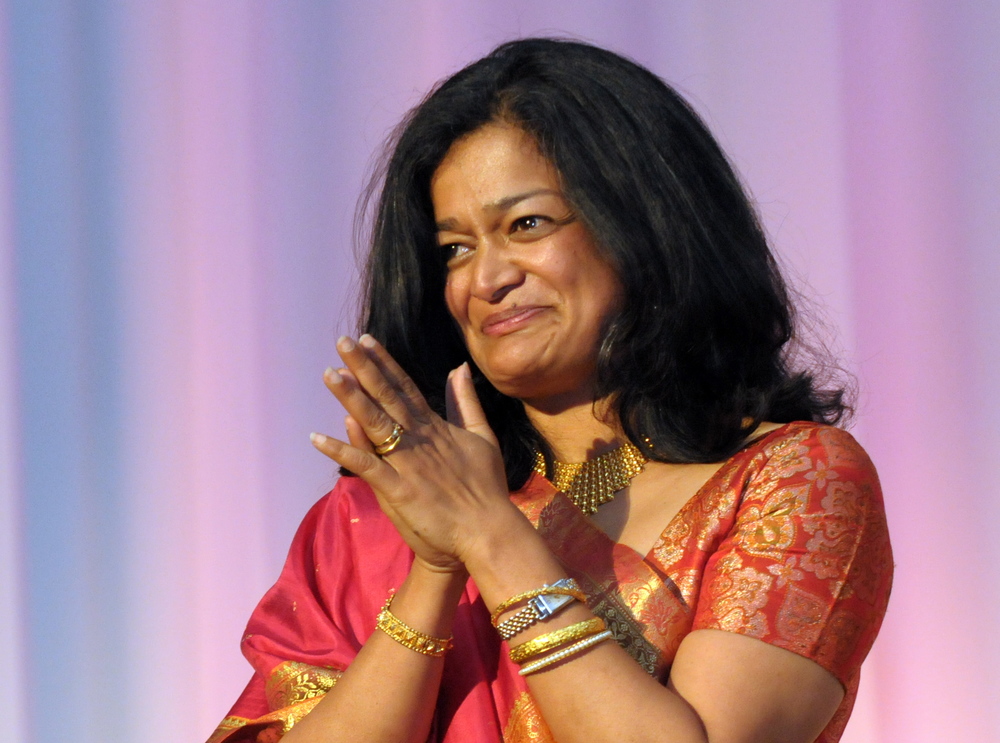 A strong voice in the national immigration debate, Pramila Jayapal was born in Chennai to Malayali parents who now live in Bangalore. The first Indian American woman to enter the US House of Representatives, Jaypal came to USA by herself when she was 16 to attend Georgetown University. After completing her education, she worked on Wall Street as a financial analyst and went on to earn a Master of Business Administration from Northwestern University. After working in the medical equipment industry for a year, she found her passion in the social justice arena.
Before coming to the Legislature, Jaypal worked for two decades both internationally and domestically as a leading national advocate for women's, immigrant's, civil and human rights. The first bill Jaypal introduced in the Washington State Senate was a proposal to raise the minimum wage. She has since championed a number of other significant pieces of legislation, including tuition-free community college, measures to help survivors of sexual assault get justice, as well as many other key issues,
She also led one of the largest voter registration efforts in Washington state, helping over 23,000 new Americans to register to vote. She is also the founder of OneAmerica, Washington state's largest immigrant and refugee advocacy organization. In May 2013, Jaypal was recognized as a White House "Champion of Change".
---
You May Like: Glass Ceiling Broken: Two Indian Origin Women Feature in Forbes 'Richest Self-Made Women' List
---
3. Raja Krishnamoorthi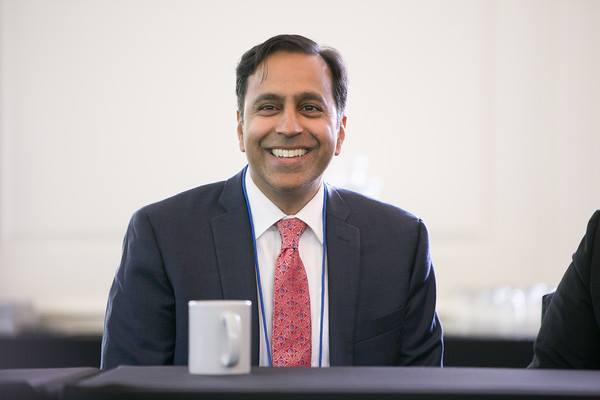 Engineer, lawyer and entrepreneur, Raja Krishnamoorthi is another protegee of President Barack Obama. The first Indian American to score a victory on Tuesday, Krishnamoorthi was born in Delhi to Tamil parents and came to USA as a toddler – his father was a professor of engineering at Bradley University in Peoria in Illinois. Growing up in Peoria, Krishnamoorthi attended public schools where he won scholarships that helped him attend college (he has a mechanical engineering degree from Princeton University) and law school (he graduated with honours from Harvard Law School).
After working under a federal judge in Chicago, Raja served as issues director for Barack Obama's successful 2004 campaign for the US Senate. Later, he served as the Special Assistant Attorney General and Deputy Treasurer of Illinois as well as the Vice-Chairman of the Illinois Innovation Council, an organization that promotes innovative technologies.
Currently, Krishnamoorthi serves as president of Sivananthan Labs and Episolar, Inc., small businesses in the Chicago suburbs that develop and sell products in the national security and renewable energy industries. He is also the co-founder of InSPIRE, a non-profit organization that provides training in solar technology to inner-city students and veterans. A staunch supporter of women's rights, Krishnamoorthi advocates policies that help working families -equal pay for equal work, paid sick and maternity leave, raising the federal minimum wage, and making college more affordable.
4. Ro Khanna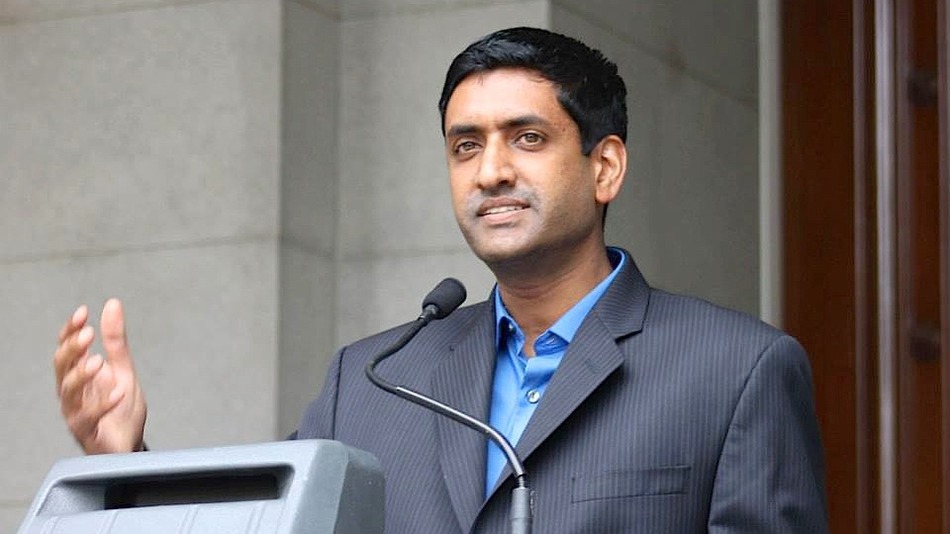 A former federal Deputy Assistant Commerce Secretary, Ro Khanna unseated a seven-term incumbent member of the US House of Representatives, Mike Honda, in a bitter rematch. Amiable and outgoing, Khanna is a first-generation Indian American, an Ivy League-educated technology lawyer, and a veteran of the Obama administration. His constituency, District No 17, is home to Silicon Valley, where tech giants like Apple, Intel, Cisco and Tesla are headquartered.
Khanna was born in Philadelphia in 1976 to Indian parents who had immigrated to the USA. After completing his school education, Khanna took student loans to complete a B.A. in economics from the University of Chicago, and received a law degree from Yale University. While it was Khanna's grandfather – a freedom fighter in the Indian independence movement – who oriented him towards public service, it was his interaction with Barack Obama (who was running his first campaign for the Illinois Senate) at Chicago that got him interested in politics
Khanna is currently a Vice President for Strategic Initiatives at Smart Utility Systems, an energy efficiency company in Santa Clara. An ardent supporter of the digital economy, Khanna strongly believes that new age manufacturing in America would be crucial for its prosperity. For this, he wants to make school curriculum innovative, make college affordable and assist middle aged workers in finding good paying jobs in today's economy.
5. Ami Bera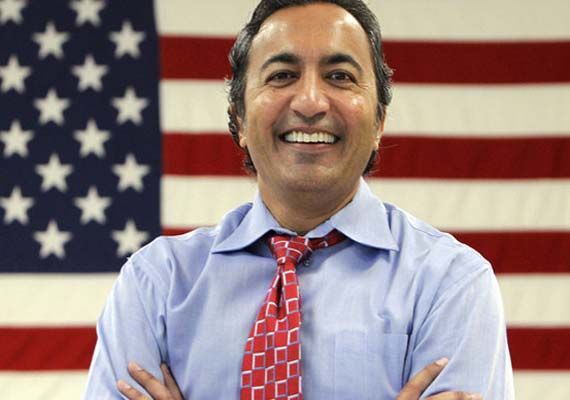 With Tuesday's victory, Ami Bera will serve a third term in the US House of Representatives. A co-chair of the Congressional India Caucus ( which brings together legislators interested in India) is a committed friend of India and was one of the Congressmen who facilitated Prime Minister Narendra Modi's address to the US Congress this year. He was also at the forefront of the campaign that led to the U.S Postal Services releasing a special Diwali stamp recently.
Bera was born in 1960 in Los Angeles to Babulal and Kanta Bera who had immigrated to USA from Rajkot in 1958. Raised in the neighboring Orange County city of La Palma, Bera completed his bachelor's degree in biological sciences from the University of California at Irvine before earning his Doctor of Medicine degree there in 1991. He served as associate dean for admissions at the UC Davis School of Medicine before working as the chief medical officer for the County of Sacramento.
Bera was first elected from his constituency, includes a part of California's state capital San Diego, in 2012 and re-elected in 2014. The California Democrat successfully overcame the problem created by his over-enthusiastic father, who illegally transferred funds to his election campaign, to win his third consecutive term in the US House of Representatives.
---
Also Read: MY VIEW: Trump or Clinton – Which US President Will Be Better For India and Indians
---
We bring stories straight from the heart of India, to inspire millions and create a wave of impact. Our positive movement is growing bigger everyday, and we would love for you to join it.
Please contribute whatever you can, every little penny helps our team in bringing you more stories that support dreams and spread hope.
Tell Us More