He mortgaged his house so he could keep playing chess, travel across the country for tournaments unreserved in General Class, and learn chess over Skype from his mentor! This is the inspiring story of Kumar Gaurav, the National Junior Chess Champion of India.
Chess players 16-year-old Kumar Gaurav and his 14-year-old brother Saurabh are busy, huddled together in front of the computer in their small house in the Araria village of Bihar. It's time for their tuition, which takes place over Skype, where they discuss their week's work with their Delhi-based mentor Vishal Sareen.
Barring the last two years since Vishal started coaching them, Kumar and Saurabh had to teach themselves to succeed in numerous chess tournaments. Capping all his success so far, Kumar became the Junior Chess Champion at the recently concluded National Junior Championship in Andhra Pradesh.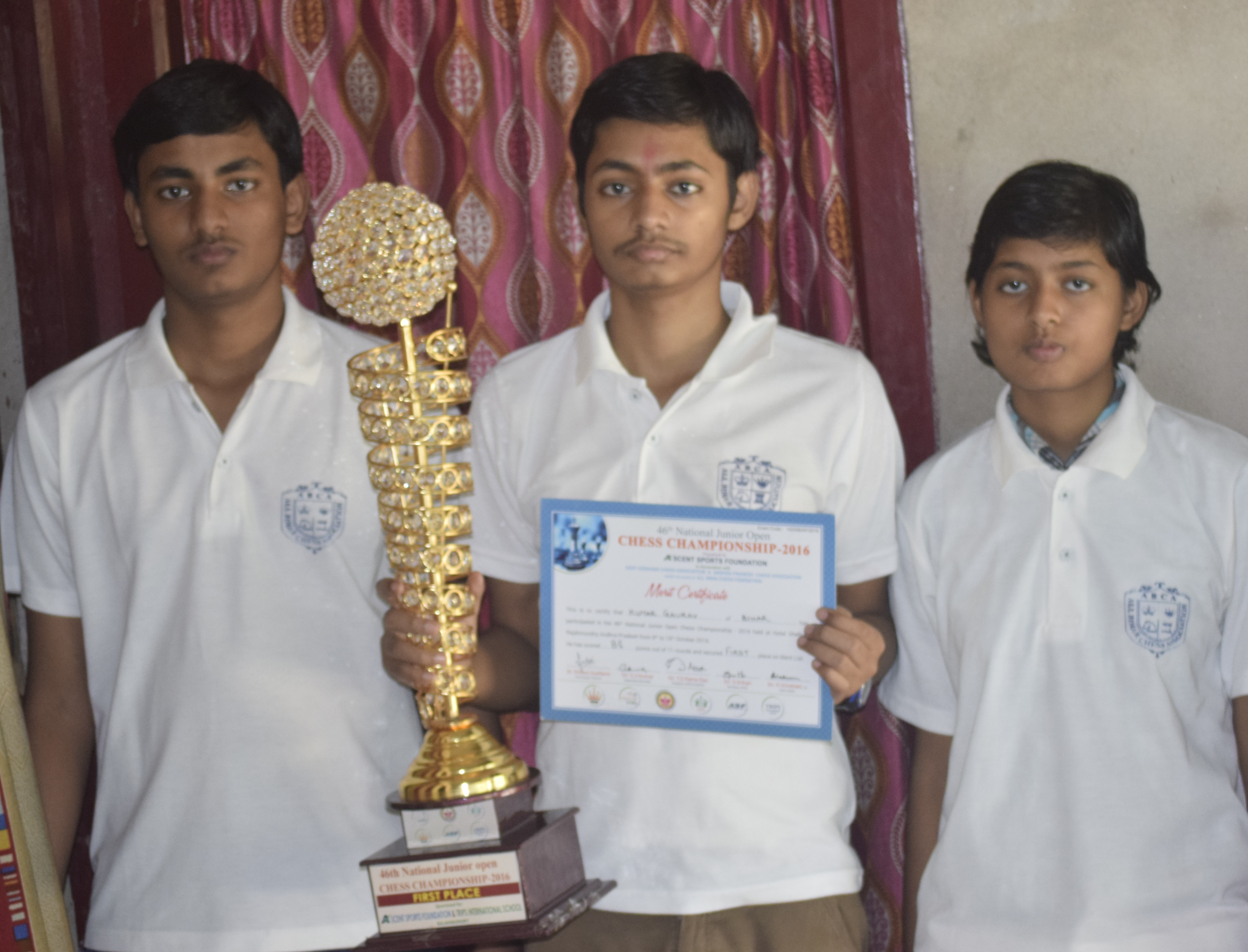 For Kumar, who has the potential to become a Grandmaster according to this coach, success hasn't come easy. His father is an advocate and his mother a homemaker. Kumar and Saurabh study in Araria High School in their village. Kumar is in Class 10 and Saurabh is in Class 8. The old desktop in their living room had been their only window to finding answers to their questions until Vishal became their mentor.
Kumar's family has struggled for long to raise money for the boys' training. Their participation in tournaments across the country also puts a strain on the family's finances. The boys' mentor, International Master Vishal Sareen, is confident about their potential. Having started playing chess in 2007, the two boys began training with Vishal in 2014.
"They are mostly self-taught, occasionally seeking help from senior chess players they meet at school or in tournaments," Vishal says. "They are extremely talented; I genuinely think Kumar has the potential to become a Grandmaster one day."
Though Vishal is their mentor, the boys have never trained with him on a real chess board. Vishal lives in Delhi. All the training sessions take place online with the help of chess software and Skype.
---
You may also like: Bhubaneswar School Girl Wins IGNITE Award for Innovation That Can Curb Air Pollution
---
"We tried to relocate them to Delhi, but that was not possible due to financial reasons," Vishal explains. "The only option was to do the training online. I give them work and when they're done or have any questions, we Skype."
Despite their troubles, the young chess players are determined to do well. Saurabh has followed in the footsteps of his elder brother, and they have become each other's biggest supporters. They manage everything on their own, finding out about tournaments, enrolling for them and travelling to far corners of the country.
"They always find a way to enter tournaments. When they get there, they call me. Then we stay in touch every day during the tournament discussing tactics and moves," says Vishal.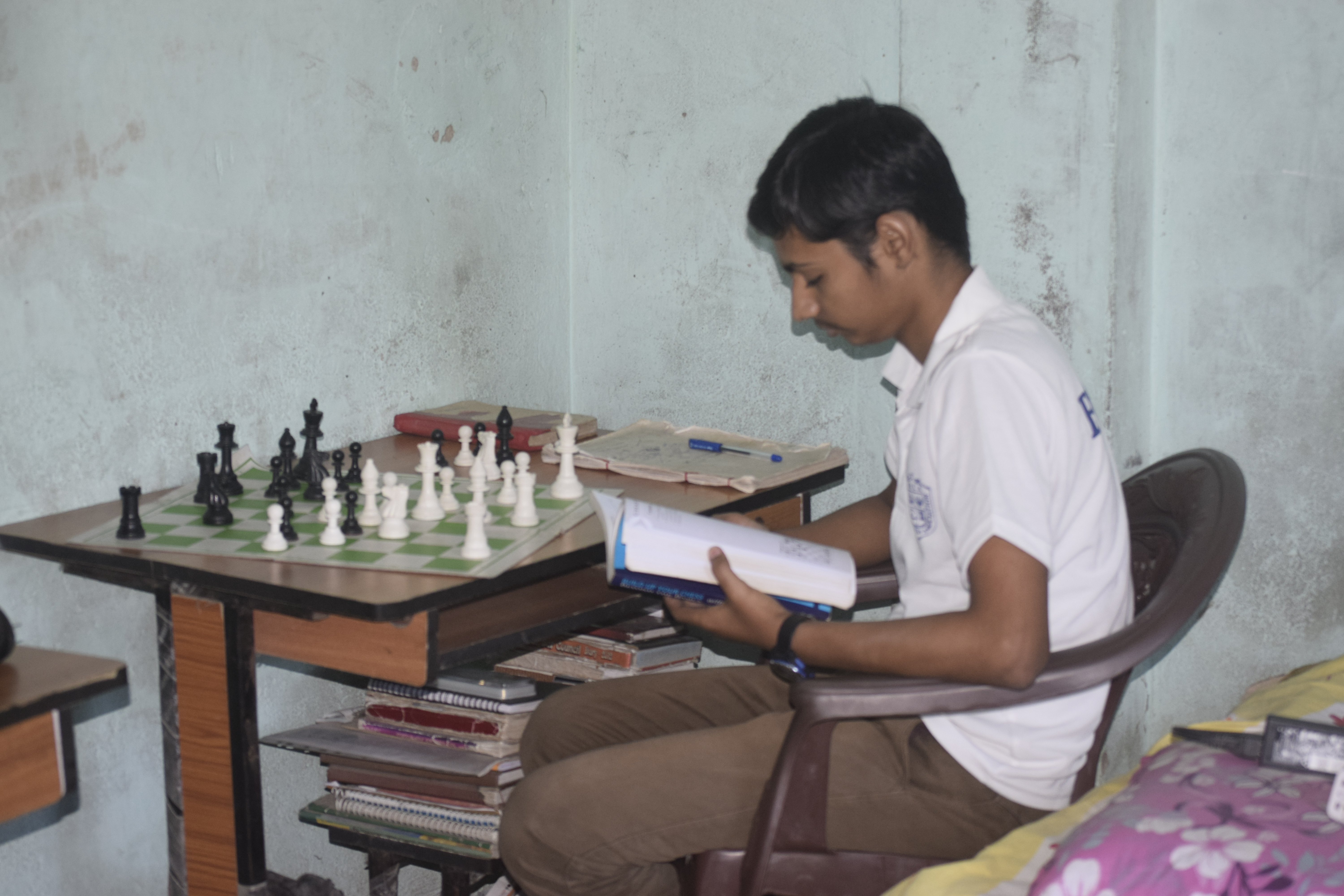 Vishal believes that at this point in time the boys need financial support more than anything else. "Sure, their basic needs are taken care of with whatever their father earns, but it is stressful for them to enrol in and travel to tournaments across the country," he says. "Forget about taking a flight, they cannot even manage a reserved ticket in sleeper class. They often travel in the general class with unreserved tickets."
At one point, when they needed money to play a tournament, they had to mortgage their house to assure the lenders.
Vishal is trying his best to get Kumar and Saurabh the help they need. He has been reaching out to NGOs as well as individuals. "We have to do something for them. Not many have reached this level with such limited resources."
Vishal also expresses concern that Kumar's performance has been patchy since the 8th Chennai Open International Grandmaster Chess tournament that took place in January. Kumar performed exceptionally well there, making his maiden International Master Norm, scoring 6.0 points in nine rounds. The World Chess Federation (FIDE) title, usually abbreviated as IM in chess literature, is awarded to strong chess players. Three norms in international tournaments involving other IMs and Grandmasters are required before FIDE will confer the title on a player. This means that Kumar is only two norms away from becoming an International Master.
However, his performance has gone downhill of late. "The grim financial situation at home must be having some negative effect on the boys' performance. When they play in a totally carefree manner, only then are they able to give their best," says Vishal.
Nevertheless, being the fighter that he is, Kumar recently bounced back with yet another massive win at the National Junior Championship that took place in Andhra Pradesh, with 8.5 points in the under-19 category, emerging as the National Champion.
---
You may also like: Welcome to Dharavi Art Room – A Safe, Colourful Space Where Children Come to Draw, Paint, & Explore
---
If you want to know more about Kumar and Saurabh and wish to help them in any way, you can reach out to Vishal Sareen at vishalsareen@gmail.com.
Like this story? Or have something to share? Write to us: contact@thebetterindia.com, or connect with us on Facebook and Twitter.
NEW: Click here to get positive news on WhatsApp!